Mike Atherton: Unlike Flintoff and Botham, Ben Stokes has the maturity needed to flourish as captain
Stokes's range of experiences, good and bad, suggest he is a more rounded character than those famous all-rounders that came before, writes MIKE ATHERTON.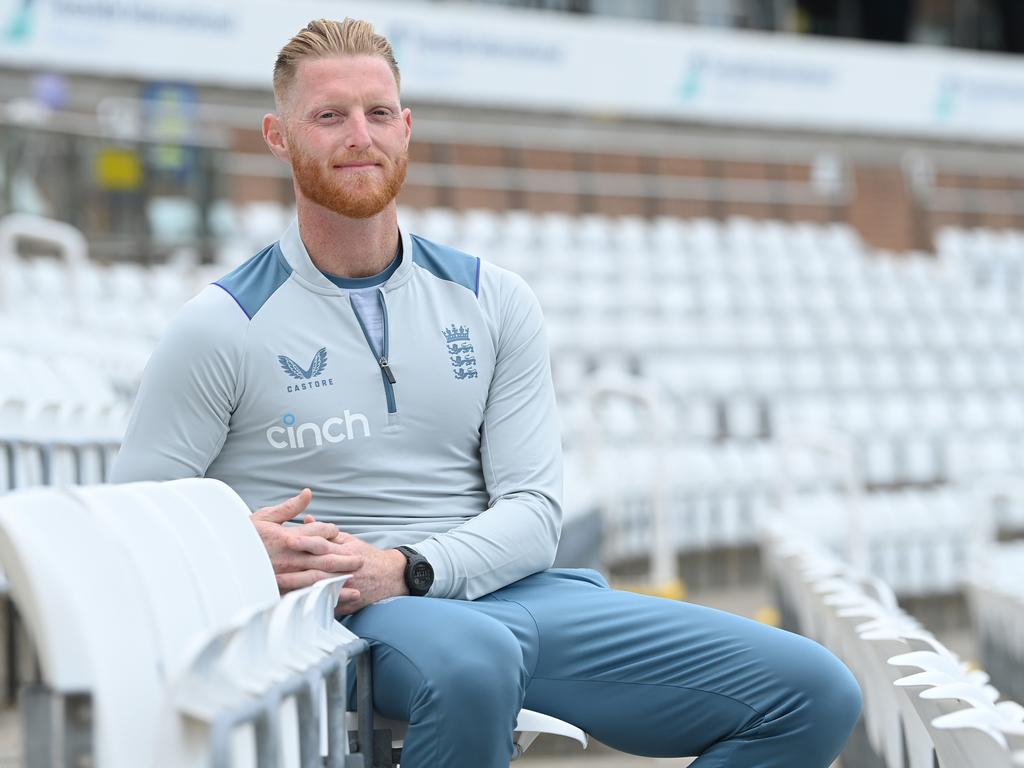 Ben Stokes is ready to make his own mark as England Test captain. Picture: Stu Forster/Getty Images
England's new captain is little interested in parallels, even less in history. "I've had to live with the tag of [being the next] Andrew Flintoff and Ian Botham since I was 18 years of age. But I've always maintained that I've never tried to be Flintoff or Botham. I'm Ben Stokes," he said during his first media appearance as England captain which, fittingly, was at Durham's headquarters rather than at Lord's.
There were good reasons why Stokes, as a young pretender, was keen not to be weighed down by the heady deeds with bat and ball of his predecessors. Now there is further reason to avoid the comparison given their lack of success in brief stints as England captain. Flintoff later wrote that the captaincy "was the worst job I've had" – quite an admission from someone who once presented Cannonball on telly.
Three champion cricketers across disciplines and formats. Three larger than life personalities; rare breeds in recent English cricket who have cut through the confines of their own sport to be known and loved by a much broader audience. Three England captains, coming to the job with little practical experience, lots of hope and excitement and even more questions. But there are as many differences as similarities.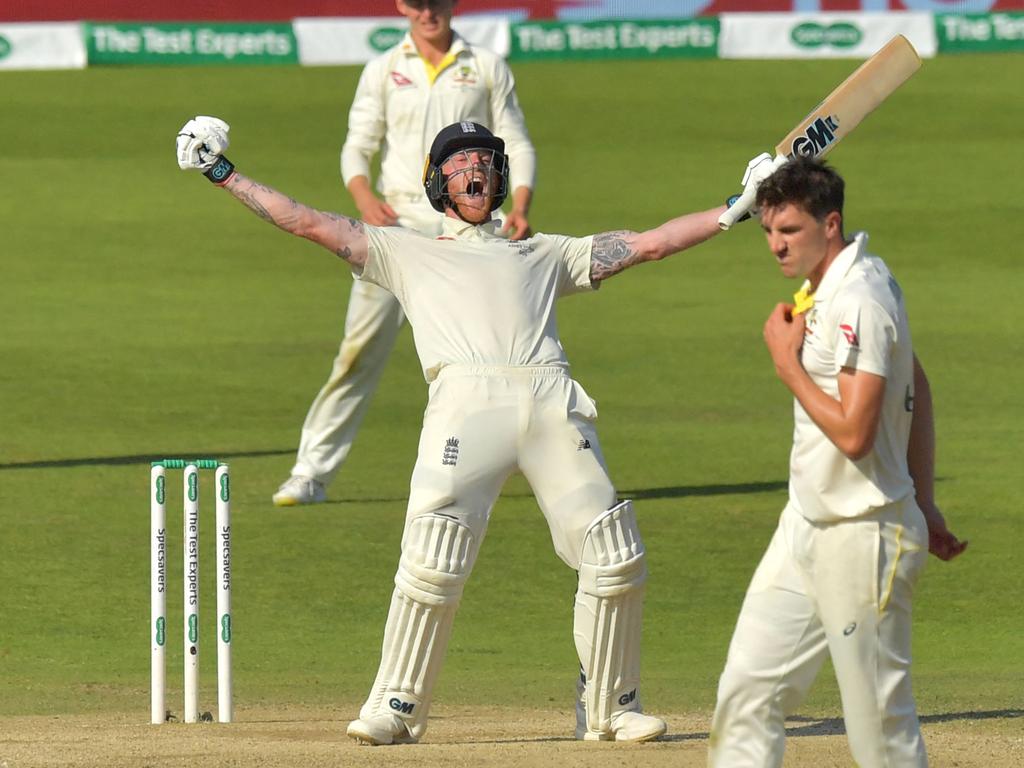 Stokes's heroics during the 2019 Ashes came just three years after his lowest moment in the World T20 Final. Picture: Anthony Devlin/AFP
Botham was at Taunton when he was told he would be England captain in 1980. By a quirk of fate, he was playing against the man he replaced, Mike Brearley, and comparisons were always likely to be tough thereafter. When he came out to bat the next day, Brearley greeted Botham with a namaste, an Indian sign of respect, and then dropped him at slip as Botham went on the rampage, smashing a quick-fire half-century, to the crowd's delight.
Flintoff replaced another top-notch England captain, Michael Vaughan, against whom comparisons would not be easy. Flintoff's celebrity status was such that when he was selected to lead England in Australia for the 2006-07 Ashes tour, the day of his announcement involved two separate helicopter trips to London and back, and a speedboat chase down the Thames to Canary Wharf, ferrying him from charity events to a pre-tour fitness test and back again. "I felt like James Bond for the day," he wrote in Ashes to Ashes.
By contrast, Stokes's coronation comes after a glum year or two under Joe Root and things, you would think, can only improve. There was none of the uncertainty that surrounded Botham or Flintoff, when the will-he-won't-he shenanigans for the latter did no one any favours. Stokes, the only possible choice, had already been unveiled by Rob Key five days earlier with a resounding endorsement and in the Colin Milburn Lounge – a venue honouring the late Durham-born batsman, which served as a reminder that you don't need to be an England captain for the game to take its toll – he addressed matters with due earnestness.
Botham was only 24 when given the top job, and Simon Wilde's biography, The Power and the Glory, is a reminder that there was still a certain wildness in him. Two months before he was appointed, Wilde recalled that Botham had been frogmarched from a hospitality room at Murrayfield during the Five Nations, having poured a drink over a Scottish rugby official's head. Then, on the eve of his first Test as captain, he was caught speeding and served with a one-month driving ban, despite pleading that he was a "little excited".
At this stage, Botham's career had been a one-way ticket to glory, having already taken 14 five-wicket hauls. The Jubilee Test in Mumbai had recently demonstrated his remarkable precocity. His most famous performance was yet to come, as were the struggles and controversies that were to characterise his later years. He was young, fresh, naive – and had West Indies, the world champions, waiting in the wings.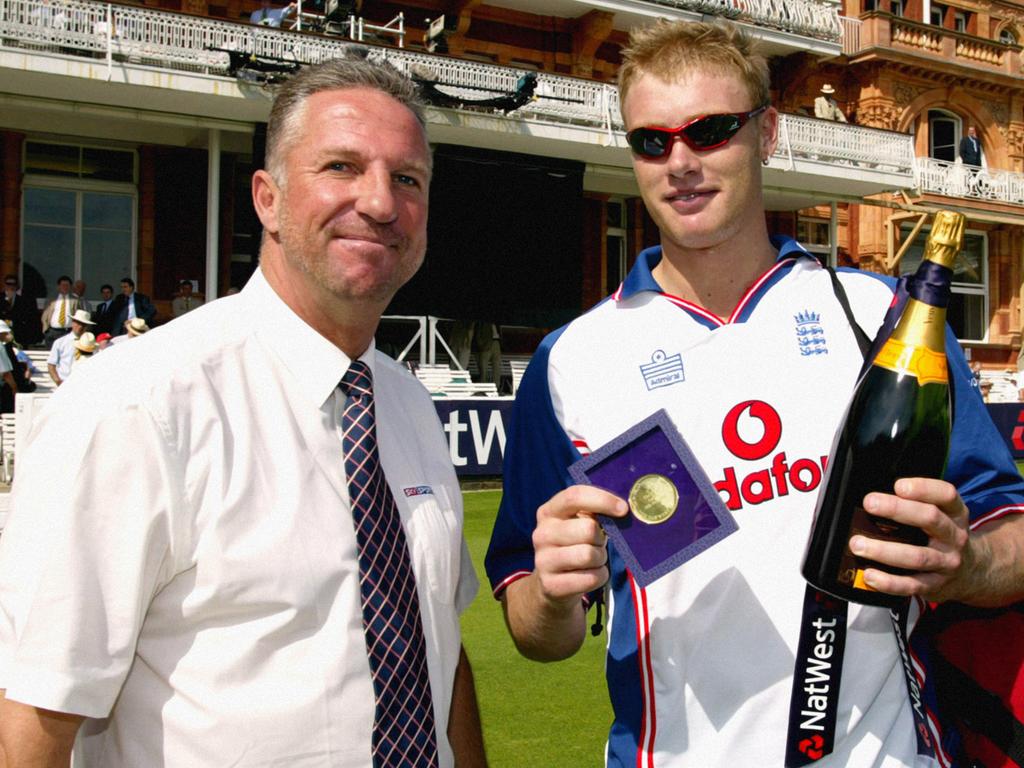 Flintoff, right, and Botham both captained England in Test cricket. Picture: Tom Hevezi – PA Images/PA Images via Getty Images
When he came to the captaincy, Flintoff was a little older than Botham, a little younger than Stokes, but closer to the former in the more limited breadth of experiences on and off the field. His career trajectory was more chequered than Botham's, but when he walked out in Nagpur for the first time as captain, memories of the glory of the 2005 Ashes were still sharp. The incidents that threw him into the spotlight for the wrong reasons, particularly in the Ashes and the World Cup in the Caribbean, were all ahead of him, as were the injuries.
At 30, Stokes is older than both were and his range of experiences, good and bad, would suggest he is a more rounded character. He has known despair on the field as well as the glory, the low of the World T20 final in Kolkata in 2016 matched to the other extreme by the World Cup win at Lord's three years later.
On the field, the most profound difference may be that Botham and Flintoff were bowling all-rounders, first and foremost, while Stokes's strength, more and more so, is as a batsman. More than anything, Botham and Flintoff struggled to know when and for how long to bowl themselves – Botham not enough, Flintoff too much. Stokes's impact as a bowler has gradually been on the wane, even though, by dropping down to No 6, it sounds like he will up the ante on that front.
Off the field, he has known some dark times, principally when his career was threatened with a charge of affray. The loss of his father, Ged, hit him hard and, along with a bad finger fracture, was mainly responsible for the mental health break he took before the Ashes last year. While you wouldn't wish these experiences on anyone, they have contributed to the character before us now. He is, as Key said last week, a more empathetic man because of it.
England's decline in Test cricket has been rapid. Picture: The Times
It would be hard, for example, to imagine either Botham or Flintoff talking candidly to the team about any vulnerability before a key World Cup match, as Stokes did at Edgbaston before the match against India in the 2019 competition. The team psychologist, David Young, had specifically asked Stokes to lead that discussion, a strange choice, you might think at first, in the popular imagining of him as a comic-book hero with no doubts or fears.
Yet, as Stokes later told me in an interview: "It's fine to feel vulnerable. It's nothing to be ashamed of. It's not a weakness to talk about feeling vulnerable or nervous. It helps to know everyone else is feeling that too. I knew everyone in the room was feeling that way. That's human nature." It takes an experienced character to know and admit that, something not given to most sportsmen at a younger age.
It was Botham's youth that Geoff Boycott noted in a diary of the Caribbean tour of 1980-81, when he wrote of England's young captain: "By his late twenties he would have been experienced and weathered enough to have taken it in his stride and done it without attracting the controversy that has sometimes dogged him on this tour."
There are no guarantees, but Stokes comes to the captaincy with time having bestowed its troubles and worked its magic.
– The Times

Originally published as Mike Atherton: Unlike Flintoff and Botham, Ben Stokes has the maturity needed to flourish as captain