Pat Cummins vs Steve Smith: Why star paceman can be next Mark Taylor
Pat Cummins' cool demeanour has been likened to former Test skipper Mark Taylor - which is why he'll have no problem doing what many have thought impossible for Australia.
Pat Cummins will have no problem turning almost 150 years of Australian cricket history on its head by becoming the first fast bowler to permanently captain his country thanks to a "low-maintenance" bowling unit.
Cummins' composure has been likened to former captain Mark Taylor as the golden boy continues to win endorsements to take the reins for this summer's Ashes series and beyond.
It comes as Cricket Australia has invited female board member Mel Jones on to a five-person panel tasked with assessing the new captain recommendations that have already been put forward by selectors Justin Langer, George Bailey and Tony Dodemaide.
CA chief executive Nick Hockley, chairman Richard Freudenstein, Bailey and Dodemaide – who only commenced his position this month – as well as Jones will spend the next 48 hours thoroughly reviewing the candidates in an extra step that appears to be a direct result of Tim Paine's shock resignation.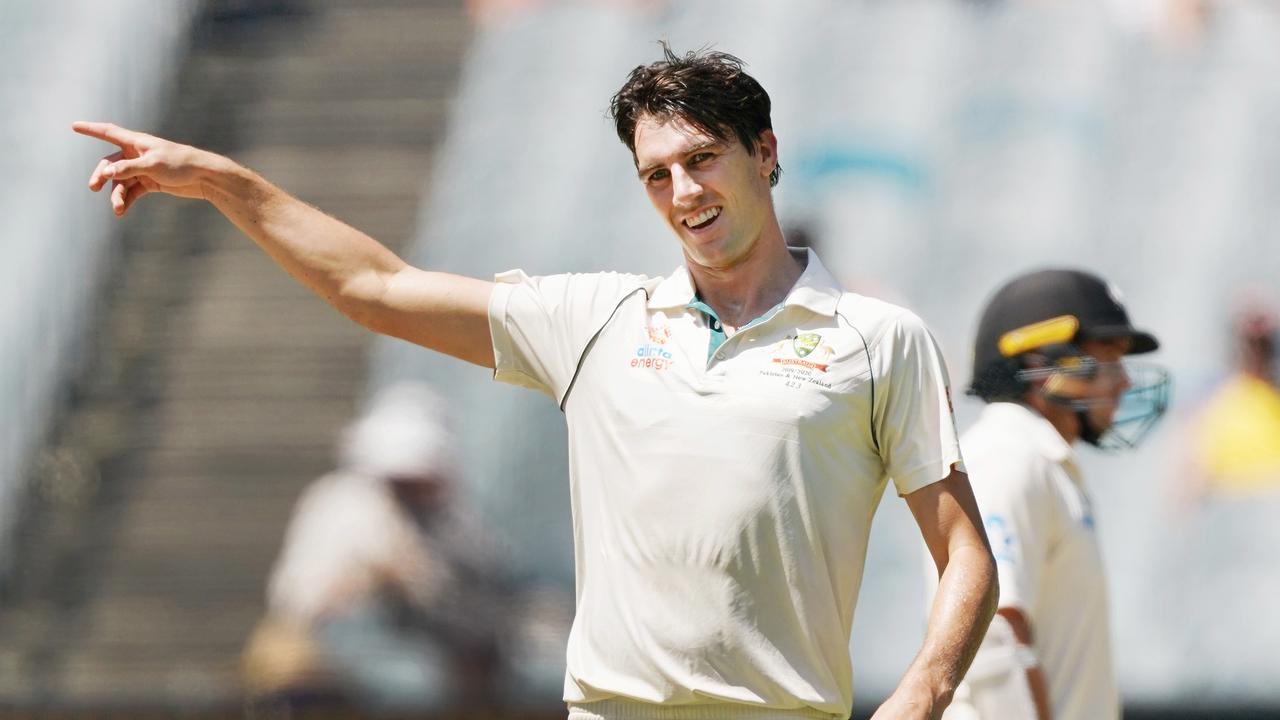 Cummins will carry a heavy workload - even without the captaincy. Picture: AAP
It's understood the panel's series of meetings will include interviews with leading candidates as they seek to lock in a player who, according to Hockley, holds "values of respect, of inclusion and of making Australians proud".
CA's board will then ratify who will become Australia's 47th Test captain, which is unlikely to happen before Friday.
But with Jones and Freudenstein sitting on the intermediary panel and the board it is unlikely the board will challenge the final recommendation.
Former Test quick Damien Fleming said Cummins, 28, only had to nail his own bowling workloads to shine in what would be an expedited rise to the top job.
"He's got a low-maintenance and experienced attack, and he's also got (Steve) Smith and (David) Warner there for support, and potentially Paine still keeping," Fleming told News Corp.
"Half the problem as the captain is setting fields or bowlers not bowling to their plans – you ask any of the skippers.
"But with (Nathan) Lyon, (Josh) Hazlewood and (Mitchell) Starc they know their fields. Even with Jhye Richardson coming in, I think we know what we're going to get from him.
"That would decrease his workload, and I'm just guessing, but by 20-30 per cent."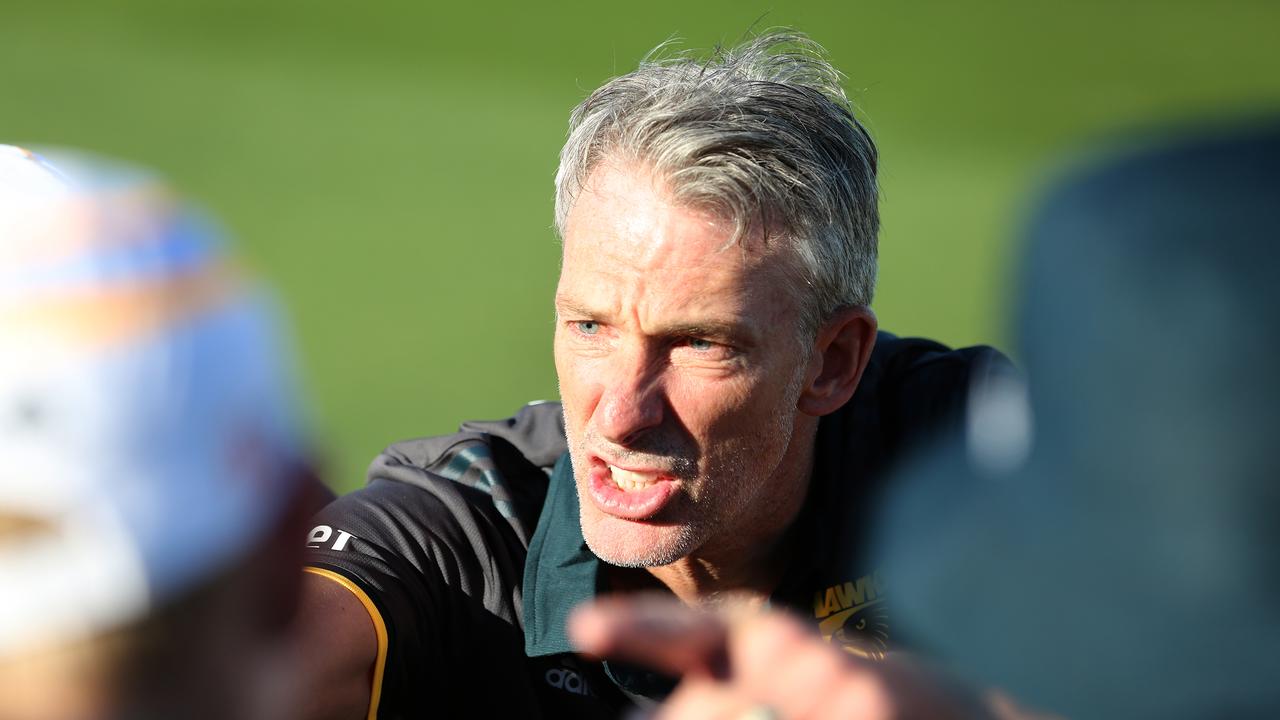 Damien Fleming believes Cummins has a ready-made bowling attack to make his transition into captaincy easier. Picture: Grant Wells
Fleming said Cummins could tap into Langer and his support staff for advice when Australia bats, but would no longer be allowed to rest in the outfield during bowling innings.
"It's just how he regulates his bowling and then when he fields he's probably not going to be able to rest out at fine leg, is he?" Fleming said.
"He's going to have to be in the ring. As for composure, I've never really seen him lose his control. He reminds me a bit of 'Tubby' Taylor."
Australia has been captained by a specialist fast bowler in only one of its 834 Test matches.
That was by Ray Lindwall, who tossed the coin in Mumbai in 1956 when skipper Ian Johnson and deputy Keith Miller were both injured.
That match 65 years ago ended as a draw, giving Cummins the chance to become the first and only fast bowler to captain Australia in a winning Test.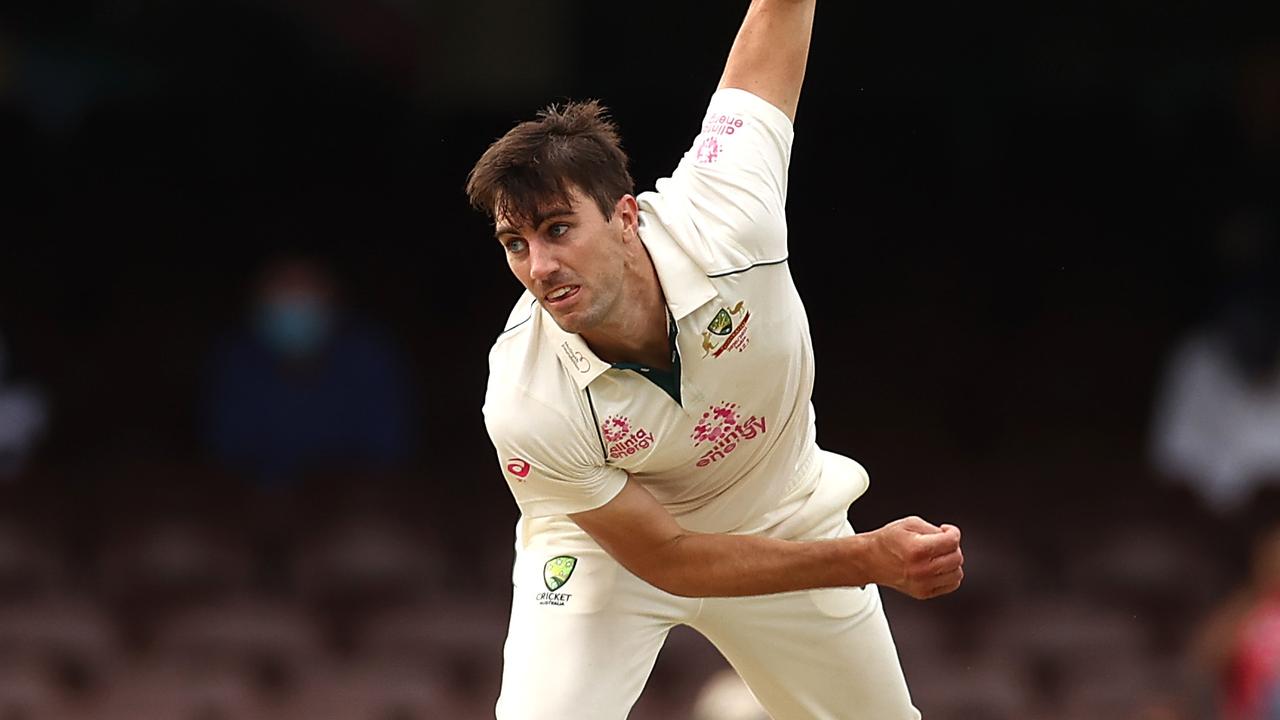 Pat Cummins would have to field in the ring when he isn't bowling if he is made captain.
Cummins would also become Australia's fifth captain in 2021, with Matthew Wade, Alex Carey filling in for Aaron Finch in white-ball matches and Paine leading Australia in two January Tests against India.
"I'd make him captain," Fleming said.
"Who was Paine throwing the ball to when he needed a wicket? It's Cummins.
"Who lifts for the best batsmen from the opposition? That ball to (Joe) Root in 2019, pitching middle hitting off.
"So he captains. He's composed on the field, and his balance will be how much he bowls.
"Don't over-bowl yourself, and don't under-bowl yourself."