Shane Warne inspired Steve Smith to give up seam bowling and take up leg-spin as a teenager
In an exclusive column, STEVE SMITH reveals how Shane Warne forever changed his cricketing destiny.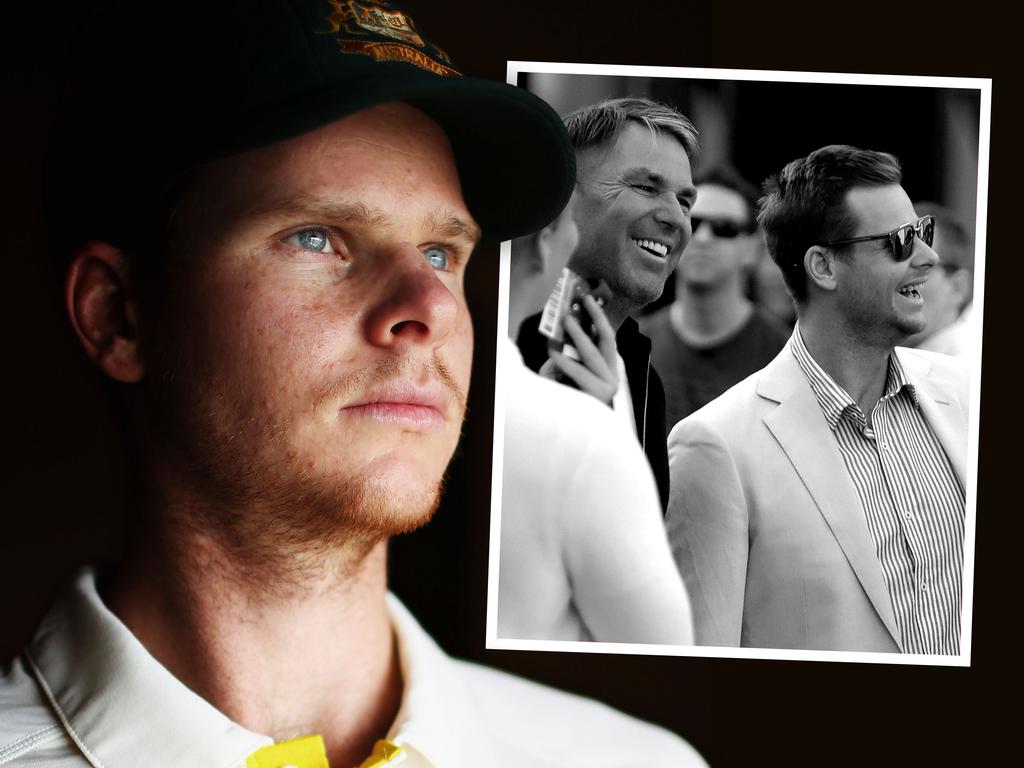 Shane Warne inspired many young cricketers, none moreso than Steve Smith.
I didn't always bowl leg-spin.
As a kid with the mighty Illawong Menai Cricket Club, I fancied myself as a pretty decent seamer. I used to think my wrist position wasn't bad and I presented the seam well enough. For quite a few years there, that's what I loved to bowl.
That all changed when I turned 13.
Around that time, Shane Warne was tearing up world cricket with his dazzling mix of leggies and flippers, wrong-uns and sliders, zooters and mystery balls. All the kids in my area wanted to be like him and I was no exception. So, after a quick chat with my old man, who agreed I was never going to be tall enough to make it as a quick, I converted to leg-spin and never looked back.
I studied Warnie's action for hours and tried to replicate it as best I could. I practised and practised at home, in the nets and in the middle until I had developed a slider out the front and a wrong 'un to go with my traditional leg break. Then I worked on a top-spinner, a side-spinner and an in-between delivery. In the end, my wrist spin played a big role in helping me break into international cricket.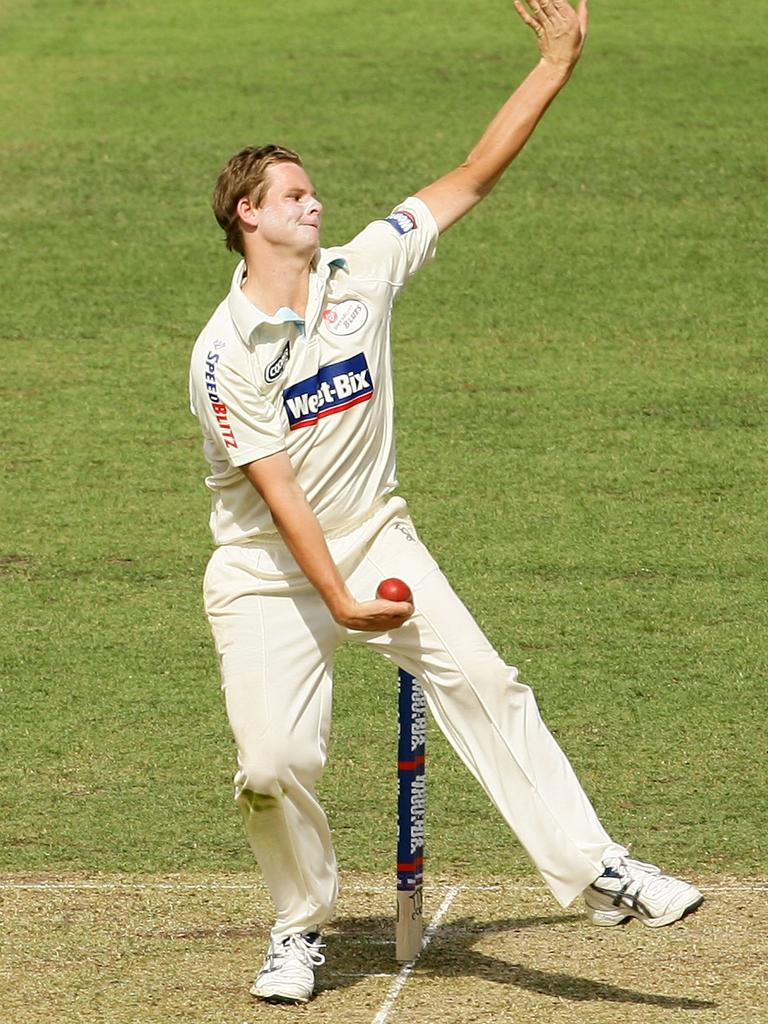 From the start of his NSW career, there were similarities between Smith and Warne's technique. Picture: Mark Nolan/Getty Images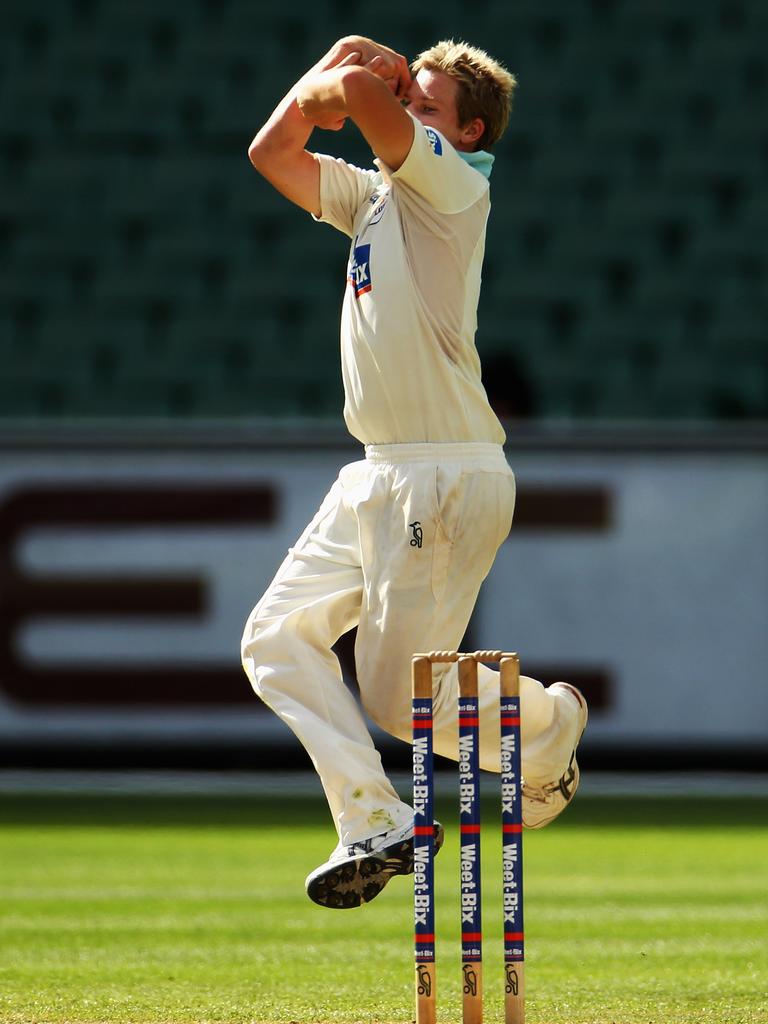 Smith was one of many who were tagged as the next Warne early in his career. Picture: Mark Dadswell/Getty Images
There's no doubt in my mind that I wouldn't have taken up leg spin if it wasn't for Shane. He was my inspiration, as he was for so many of my generation. People have been talking all week about the impact Warnie had on them and, in my case, he literally defined half of my game. It doesn't get much more impactful than that.
It has been a sad week for all of us over here in Pakistan and our thoughts are with Shane's friends and families. He has always been everywhere – playing around the world, commentating on TV, trending on social media – and it's hard to get your head around the fact he won't be around anymore. He was a regular presence on the ground on the morning of games doing his TV reports from the centre and some of the boys, Nathan Lyon in particular, were clever enough to tap into his knowledge and ask his thoughts on how the day might pan out.
Shane had the most amazing cricket brain and was always happy to share advice.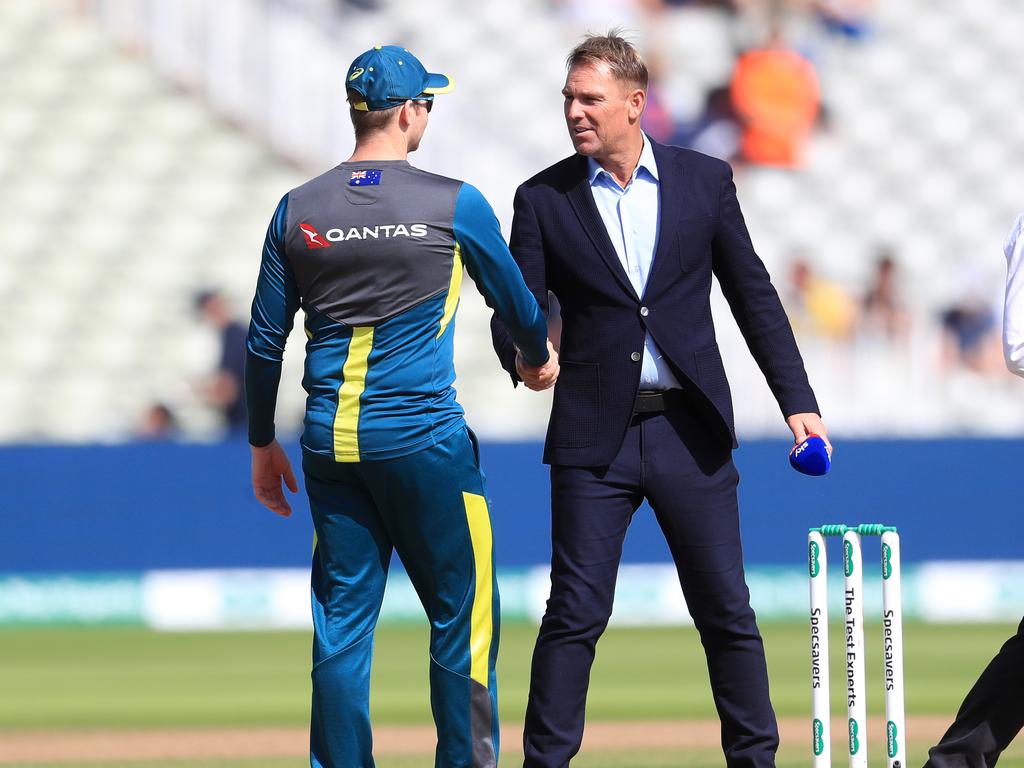 Shane always had time for a chat, especially when it was about cricket. Picture: Mike Egerton/PA Images via Getty Images
It has been somewhat comforting to read the many wonderful tributes and memories over the past week. For good reason, the 'Gatting ball', the 1999 World Cup semi-final against South Africa and the dismissal of Andrew Strauss for his 700th Test wicket have featured heavily in the discussions.
But, for me, the delivery I remember most vividly from my childhood was his 300th Test wicket. He was staring down the great South African all-rounder Jacques Kallis and bowled him through the gate from around the wicket with a looping, turning delivery that brought the crowd to its feet. It was about as close to perfection as wrist spin gets.
I thought at the time the dismissal of Kallis was once-in-a-lifetime stuff but Warnie would go on to produce similar magic again and again in all formats of the game. I was fortunate enough to attend the World XI Test at the SCG in 2005 when Shane and Stuart MacGill ripped through the best batters in the world. It was absolutely mesmerising.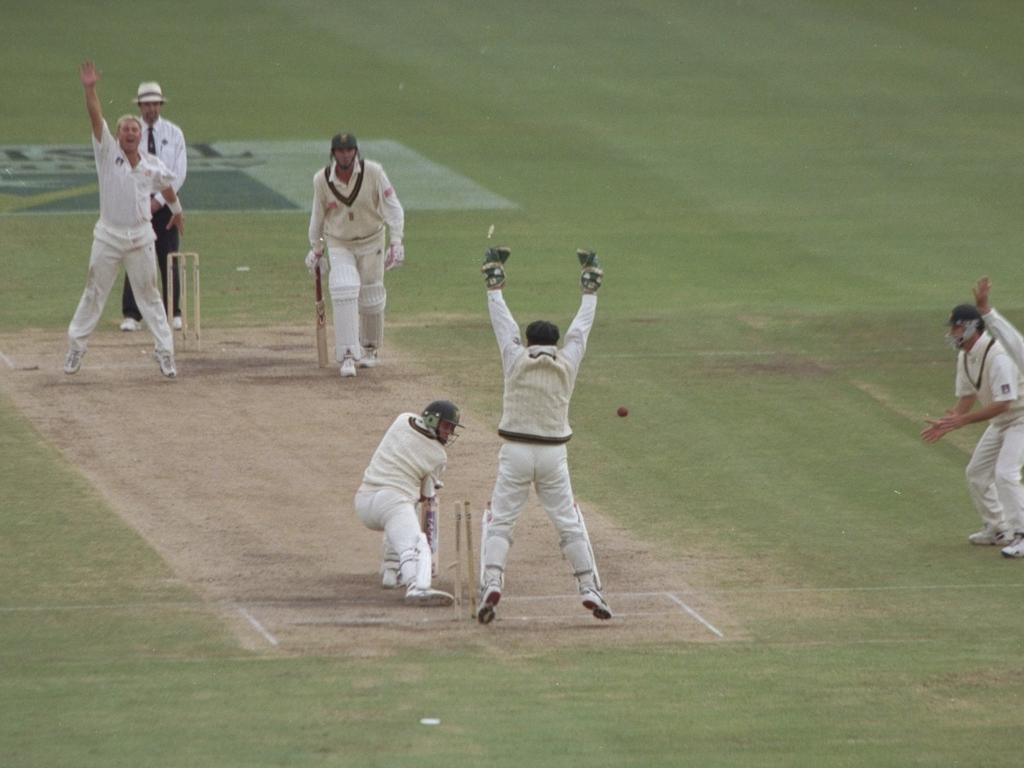 Warne's 300th Test wicket, bowling Jacques Kallis, was close to perfect. Picture: Ben Radford /Allsport
The first time I met him was in 2009.
I was called into the Test squad a couple of times as spin-bowling cover for Nathan Hauritz and invited to have a bowl with Shane in the MCG nets. I'll never forget the nerves. Meeting one of my all-time idols was almost as daunting as representing my country and I wasn't sure how it would all go.
I remember walking away from that session immediately feeling like he had made me a better bowler. It wasn't the first time that happened. A few years later I came to him in a bit of a bowling slump and, by the end of it, I could feel that they were coming out how they should again.
Warnie was always very generous like that. He was giving of his time to young spinners around Australia and across the world, all so spin bowling could keep flourishing after he played a leading role in reviving it. Mitchell Swepson is one of those who has been the beneficiary of Warnie's teaching in more recent times. I reckon Shane would've been proud to see another leggie make his Test debut for Australia, as Sweppo will in Karachi.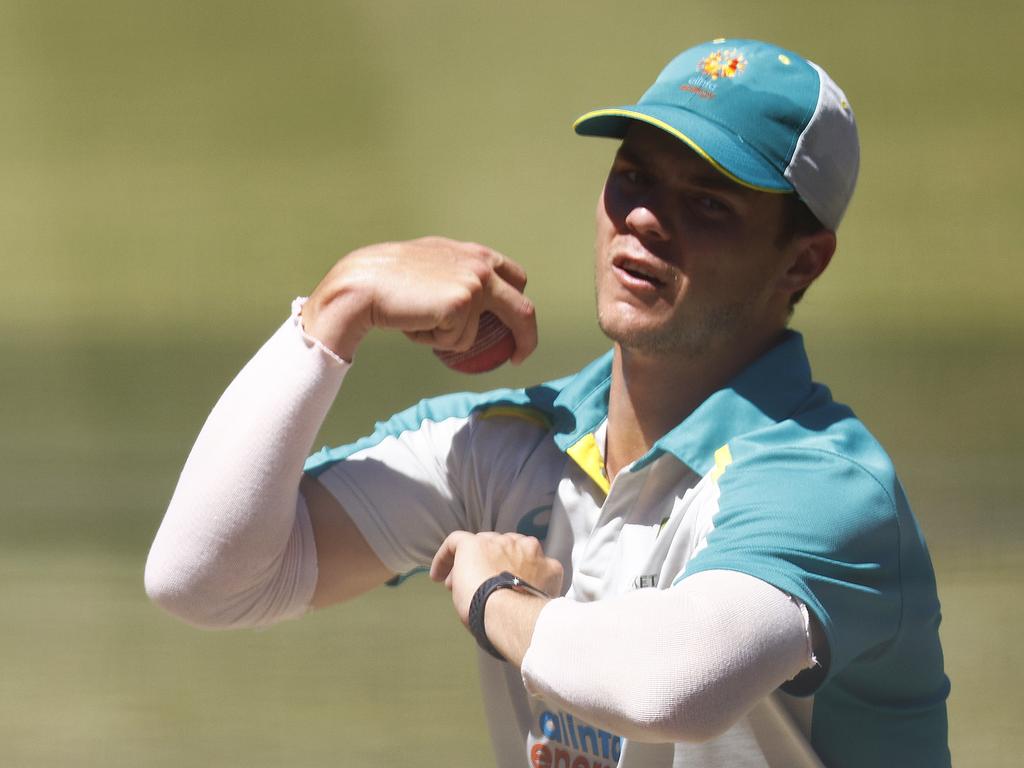 Finally we're seeing another genuine leg-spinner in Mitch Swepson making his Test debut. Picture: Daniel Pockett/Getty Images
We have all been checking in on each other here in Pakistan since we received the shocking news of the passing of Shane and Rod Marsh within 24 hours of each other. Both of them had a big impact on many of our lives and careers and it's been nice to see that if someone here has felt the need to talk, everyone's doors have been open.
The reception we have all received in Pakistan has also been touching.
There was a lot of talk about security in the build-up to the tour, but everything has been absolutely top-notch so far. The hospitality, the food and the country generally have all been outstanding. I can see why the older generations have always spoken so highly of touring here.
Playing in Pakistan has been a brilliant experience. Picture: Aamir Qureshi/AFP
I don't recall playing anywhere else in my career where the fans have been so welcoming towards the touring team. It's certainly quite different to how the crowd reacts to us in England! Usman Khawaja actually mentioned this to us early in the tour, that Pakistanis appreciate good cricket more than they do a certain team, and it's been pretty amazing to take it all in.
We're all looking forward to playing in front of the people of Karachi, although we're hoping to do so on a wicket with a little more life than what was on offer in Rawalpindi. It was obviously pretty docile, and didn't really break up at all as the game went on, which made for a long couple of days in the dirt.