Simon Katich latest Australia to be considered for England head coaching role
Simon Katich is the latest former Australian Test player on the list of potential new coaches for the England men's team.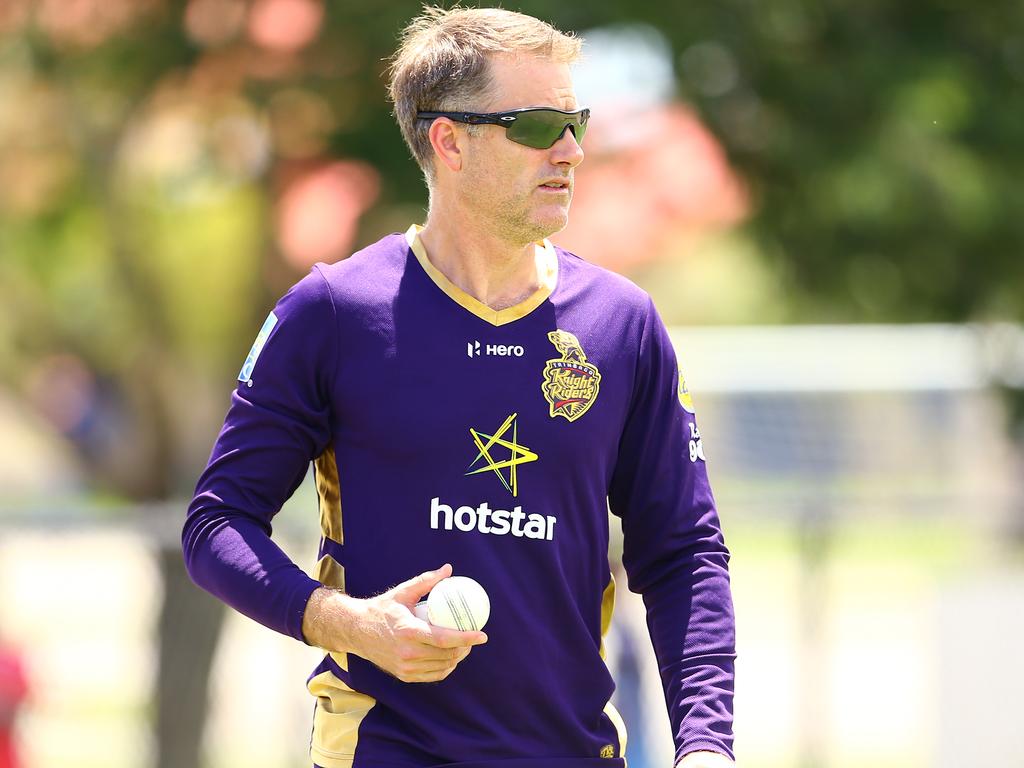 Katich, who played 56 Tests for Australia, has been encouraged to apply. Picture: Ashley Allen - CPL T20/Getty Images
Simon Katich and Graham Ford are on the list of potential England head coaches being targeted by Rob Key, the ECB's new managing director of men's cricket.
Key, who took up his post this week, is understood to want to split the head coach roles between the Test and white-ball teams and has begun making approaches to potential candidates, to encourage them to apply for one or other of the positions.
The Times understands that Katich, the former Australia batsman who played 56 Tests, is highly regarded by Key and has already been informally sounded out. He could be a good option for either the limited-overs teams or Test side and is already an ECB employee, as the head coach of Manchester Originals in the Hundred. The 46-year-old resigned as coach of Sunrisers Hyderabad in the IPL in February, after disagreeing with their strategy at the player auction, so he could be available to take up a position with England almost immediately.
Ford (R) is available, having left his most recent role, as Ireland head coach, in November. Picture: Michael Steele-ICC/ICC via Getty Images
Ford, 61, who has previously coached Sri Lanka and Surrey, is out of work and would also be available straight away, having left his post as Ireland's head coach in November. Key worked closely with Ford and rates the South African highly, describing him as a "great coach to work with" and saying they had a "joint focus because of our shared attitude to betterment" when they worked together at Kent, where Ford was director of cricket from 2005-09.
Ottis Gibson, who has previously had two spells as England's bowling coach and is now the head coach at Yorkshire, is understood to have turned down an approach from Sir Andrew Strauss, who was acting as interim director of cricket until last week, because he has just signed a three-year deal with Yorkshire. Strauss's approach came as a surprise and an annoyance to Yorkshire, given their situation and their need to emerge out of the racism scandal that engulfed the county last year.
Similarly Ricky Ponting, the former Australian captain, was high on Key's list of targets for the Test coach job but he is also understood not to want the position because he is content with his roles as a commentator and Delhi Capitals head coach in the IPL, both of which offer a significant salary but without the workload or pressure that come with the England job.
As well as Ford and Katich, Key is understood to have approached — or is about to approach — a number of other candidates, including Stephen Fleming, Gary Kirsten, Tom Moody and Mark Robinson, to encourage them to apply.
The job specifications for both roles have not yet been advertised but the ECB has committed to a fair and open application procedure for all senior positions, so any candidates will have to formally apply and go through an interview process before being appointed. With the first Test of the summer, against New Zealand, on June 2, it leaves the ECB with a race against time to fulfil its pledge and get their chosen coach in place.
Anderson, back in action for Lancashire this week, is set for talks with Key. Picture: Jan Kruger/Getty Images
As well as looking for two head coaches, Key must also move swiftly to appoint a Test captain after Joe Root's resignation last week. It is expected that Key and Ben Stokes will hold face-to-face talks in the coming days — having already had some initial contact — and that during those talks Stokes will be given first refusal on the job, which he almost certainly will not turn down. There are some details to iron out about his workload, the identity of his vice-captain and his role in selection, but the 30-year-old all-rounder could be announced as the new skipper next week, when Key holds his first press conference since taking the job.
Key will also hold talks with Stuart Broad and James Anderson within the next week, to discuss their futures in the England team. It is understood that he got in touch with both senior bowlers as soon as he was appointed and is likely to bring them both back into the England fold after they were dropped by Strauss for the tour to the West Indies last month.
The squad for the first Test will need to be selected by about May 25, a month from now, and as it stands, Key has no head coach, no captain and no selection panel to decide on that squad.
– The Times