Simon Wilde: Joe Root's big calls smack of the last acts of a desperate man
Joe Root's future as England captain largely hangs on results in the West Indies, which probably explains the numerous radical changes, writes SIMON WILDE.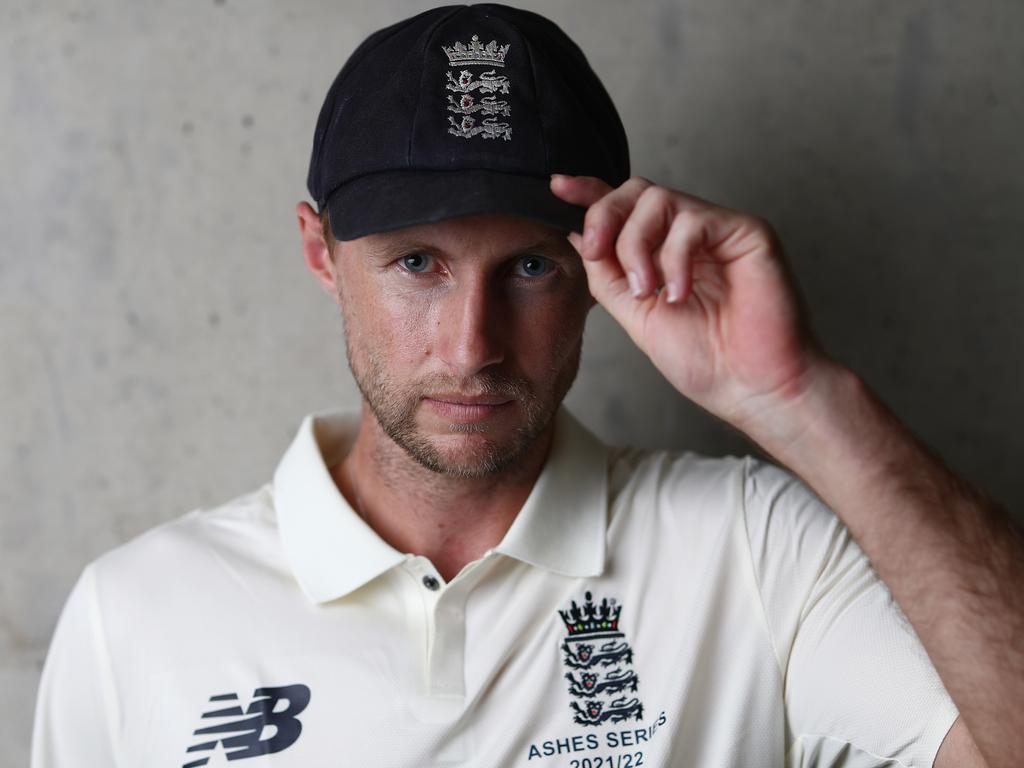 Joe Root poses before the Ashes. His England Test captaincy has since plunged into turmoil. Picture: Chris Hyde/Getty Images
It seems that not many people want to work for the ECB these days but someone who does is Joe Root, who remarkably after five years and 61 Tests as captain has still not had enough, confirming the notion that anyone who captains England must have a masochistic streak.
The words of support Root received last week from Andrew Strauss, the interim director of cricket, while no doubt welcome, can only be of short-term comfort. How long Root survives – and whether he gets a fourth shot at trying to win an Ashes series in 2023 – depends on results in West Indies and the views of the next, full-time director of cricket and next Test head coach.
This probably explains why the changes to the squad were so radical – eight players from the Ashes tour sacked including the high-profilers James Anderson and Stuart Broad – and why Root has volunteered to move up to No.3 in the Caribbean.
As has been the norm since 2003, the England captain does not formally vote in selection, but it is unthinkable that such a drastic revision would take place without Root's consent, and certainly not the removal of two such influential and voluble figures as Anderson and Broad. The England captain does not have a vote precisely to protect him from direct accountability for such contentious decisions, but that does not mean he had nothing to do with them. On the contrary, the whole thing smacks of Root shedding his J Alfred Prufrock proclivities and daring to wear a T-shirt saying, "I'm in charge."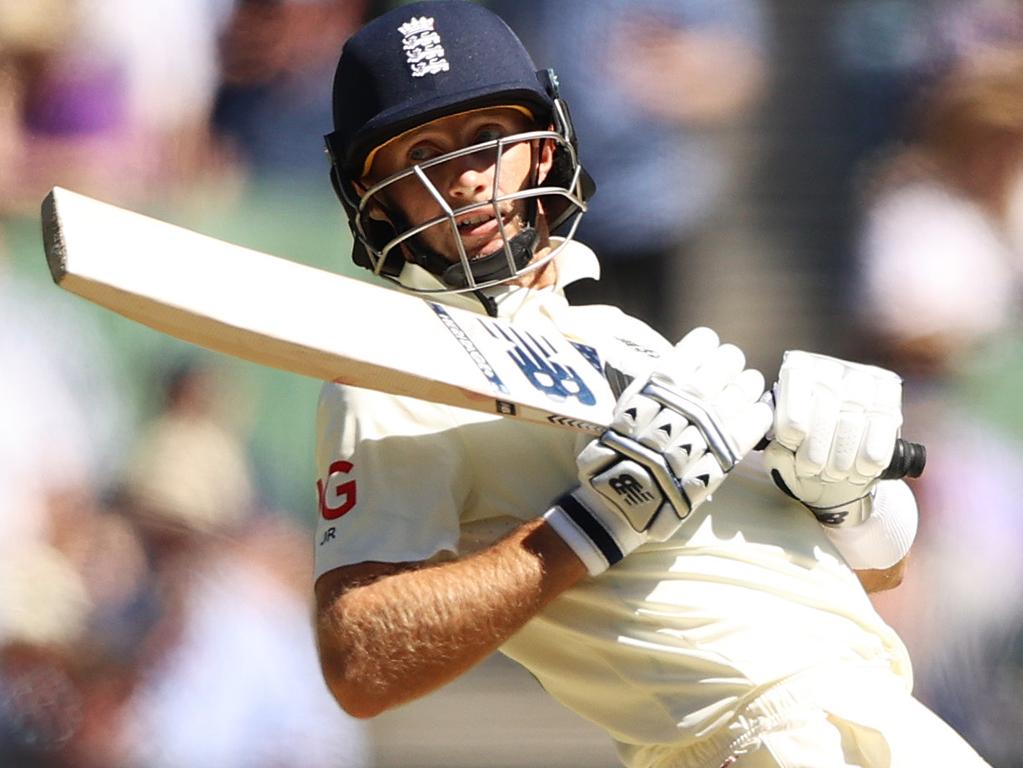 Joe Root leans out of the way of a bouncer during the Ashes series. The champion batsman again failed to make a century in Australia. Picture: Robert Cianflone/Getty Images
The Anderson-Broad call made headlines but it was always likely that one of them would miss out, for reasons we will get to. The batting issue is actually the more interesting topic inasmuch as the run-scoring crisis into which England's batting line-up has descended is one to which Root's captaincy has unintentionally contributed.
Wind back to 2018 and Root's second year in charge. Searching for a style of play that would suit his team, he arrived at the idea of replicating the freewheeling approach of Eoin Morgan's all-conquering one-day side. Root's Test batsmen were to go hard, a strategy aided by the likes of Jos Buttler and Sam Curran scoring quickly at No.7 and No.8. "It's not how long we bat but how many runs we can score," Root said. England won seven Tests out of eight playing that way in 2018.
Sadly but predictably, this risky approach was tested to destruction when Jason Roy was cast as opener in the 2019 Ashes and comprehensively failed. Root later admitted that Test cricket was more nuanced. "Having one way of playing doesn't work. We found that out the hard way. Being more aggressive, you just can't do it."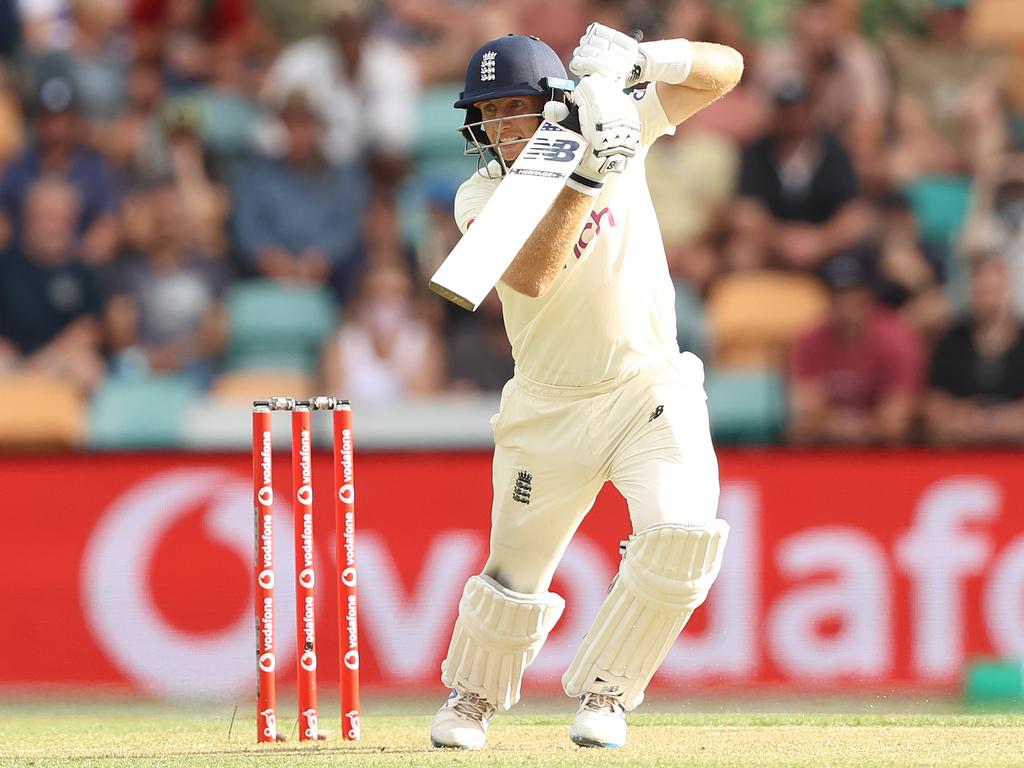 Joe Root volunteered to bat No.3 for England in the Caribbean, having long held the No.4 spot in Test cricket. Picture: Robert Cianflone/Getty Images
After that came a shift towards crease occupation. In came blockers such as Dominic Sibley and Haseeb Hameed, although in the end neither actually proved much good at occupying the crease. What they certainly could not do was put pressure back on the bowlers. Rory Burns and Dawid Malan could be a little more dynamic, but they struggled with the crease occupation thing too. After a disastrous Ashes that approach has also been consigned to the dustbin of bad ideas and Malan, Hameed and Burns were all dropped last week. Now, Root is to move up to No.3 to inject purpose into the top of the innings alongside Zak Crawley.
This makes sense but does constitute a punt, as Root has generally refrained from batting at three overseas, where conditions are generally more physically demanding for batsmen-captains than at home. In fact, only once in 30 overseas Tests has he batted first wicket down.
If this doesn't work for Captain Root, what then? There are only so many decisions and revisions one man can reverse.
For the rationale behind the Anderson-Broad decision it is necessary to go back to a piece of research Strauss commissioned during his time as official director of cricket into England's struggles to win Tests overseas. It was conducted by Nathan Leamon, the team analyst, and the main conclusion was that, because of the stark differences between cricket in England and abroad, it was best to treat the two spheres as quite separate.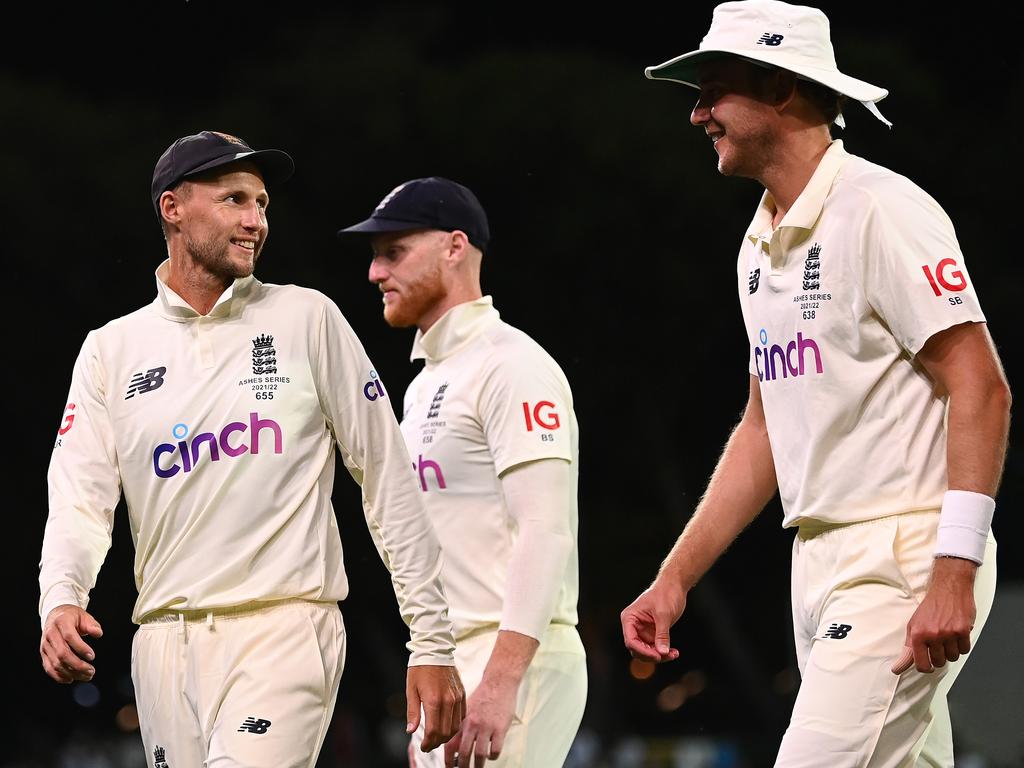 Joe Root with Ben Stokes and Stuart Broad during the second Ashes Test. Broad was unhappy at being omitted for England's tour of the West Indies. Picture: Quinn Rooney/Getty Images
To win abroad, England needed to put more emphasis on high pace, reverse swing and unorthodox spin, assuming they could acquire it.
Strauss directly alluded to this when asked about the dropping of the Big Two, saying: "England teams at home and away are different things." This explains, too, his assurance that they will both be back in the selection mix this summer.
Despite the beatings in India and Australia, England have actually improved their overseas results since going down the twin-track selection route. They won four Tests in the winter of 2018-19 (three in Sri Lanka, one in West Indies), three in 2019-20 (in South Africa) and three in 2020-21 (two in Sri Lanka, one in India).
Unsurprisingly, spin bowling featured prominently in the six wins in Asia, but it is revealing that in the six wins Broad played in he averaged only two wickets per game, which for all his spiky interviews hardly presents a cast-iron case for his place.
The harder omission to justify is Anderson, who contributed five or more wickets to the wins in Cape Town, Galle and Chennai. But he is 39 and was unfit in Hobart. Root has taken a big gamble on trying to get back to winning ways without him, but then he is in the greatest predicament of his captaincy.
– The Sunday Times
Originally published as Simon Wilde: Joe Root's big calls smack of the last acts of a desperate man