Strict Justin Langer may be type England need as coaching conveyor belt turns again
Justin Langer's characteristics that caused concern in the Australian dressing room may be exactly what England needs to get back on track, writes MIKE ATHERTON.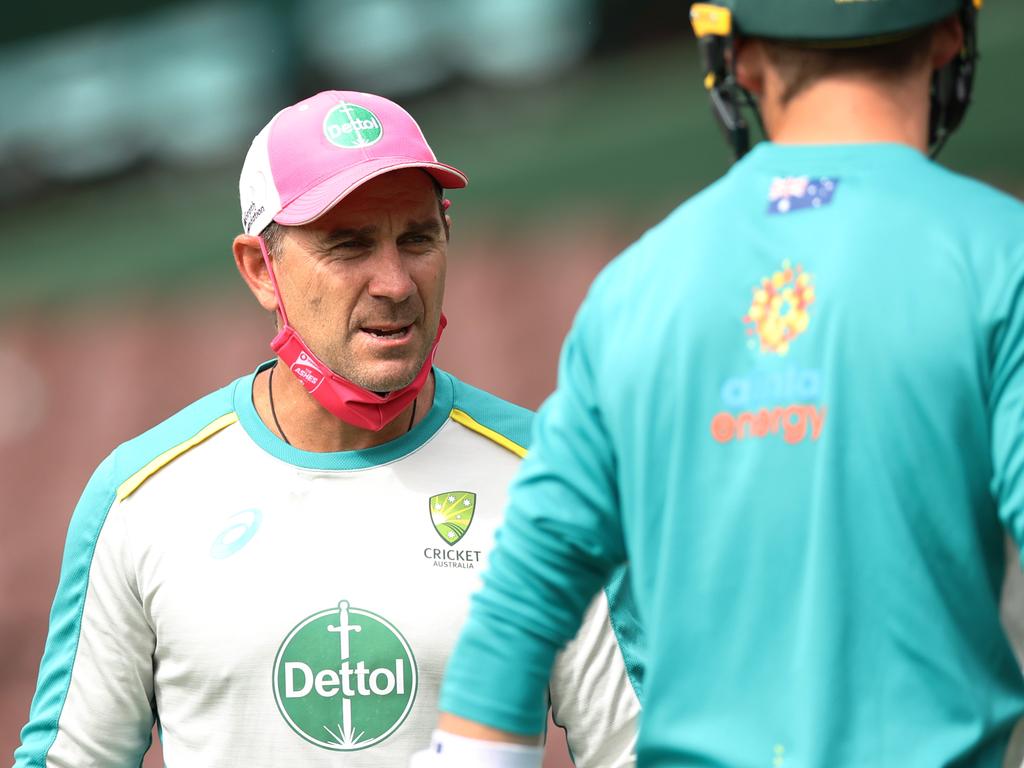 As Australia look for a new coach to take them to the next level, Justin Langer could soon be called in to England to do the exact thing he was exiled for. Picture: Cameron Spencer/Getty Images
There is an old saying among the coaching fraternity – so old that no one quite knows which put-upon leader said it first – that there are two types of coaches: those that have been fired and those that are about to be. Chris Silverwood and Justin Langer, until recently the respective coaches of England and Australia but presently out of work, are now intimately acquainted with the sentiment.
Ashes series have often determined the fate of England coaches. As well as the importance of the Ashes, it is as much the frequency of the rivalry and the intensity of it that opens fault lines. A five-Test series, especially over a short time-frame (the recent series was completed in 40 days) allows for the kind of disintegration seen in the final Test in Hobart – when England lost ten second-innings wickets for 56 runs in 22 overs.
Painful, maybe, but there was no alternative to the high-profile sackings of the suit and track-suited brigade, in which Silverwood, Ashley Giles and Graham Thorpe have left their posts. Coaches cannot only be judged on results – good coaches and captains can make bad teams better, but not necessarily into winning ones – but they can be judged on performance, which, over the past 18 months, has been short of what even this modestly-talented England team should be able to produce.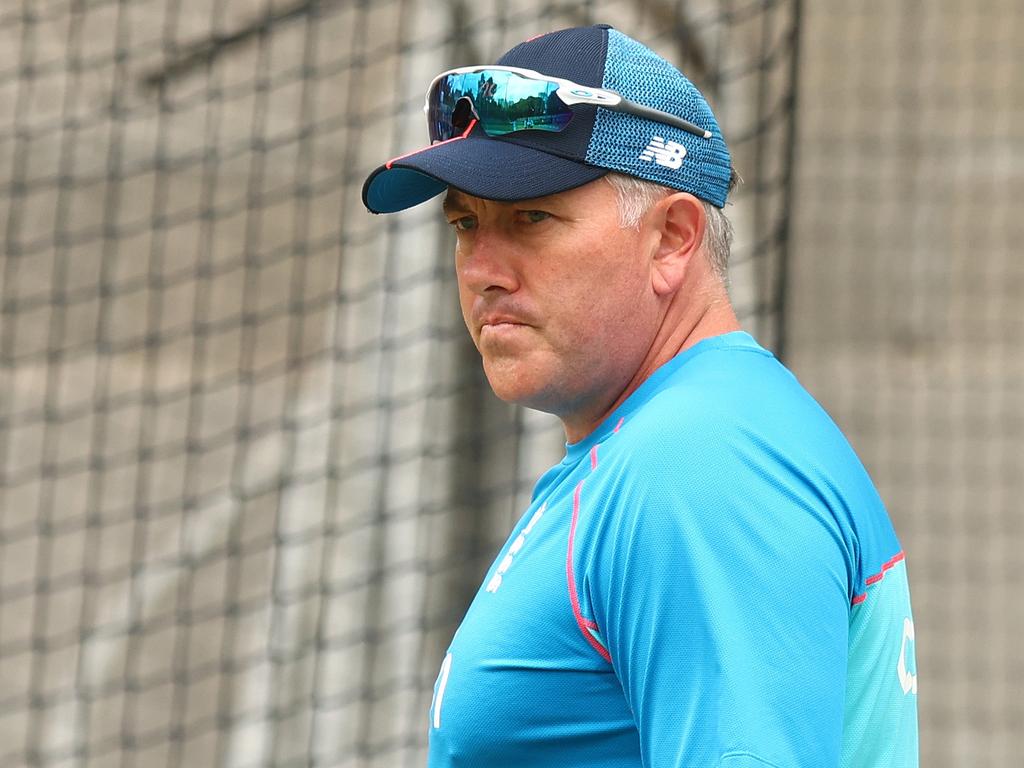 Chris Silverwood's departure as England coach is the latest in a long line of casualties caused by the Ashes. Picture: Mike Owen/Getty Images
At least the break was a clean one, brutal as it may have been. The way in which Langer was guided down the plank by Cricket Australia, which is to say hand-in-hand with an offer of a six-month extension that it must have known was going to be turned down, raised eyebrows given the role that he had played in restoring both the fortunes and the reputation of a team at its lowest ebb when he was parachuted in.
That latter part of the equation was neatly articulated by Usman Khawaja on Tuesday. "He [Langer] brought humility back to the Australian team," he said. "I know what we played like before he was coach and I know what we played like when he was coach."
In that sense, Langer did all that was asked of him. An argument for the decision to move on (which the offer of a six-month deal effectively was) was made impressively by Pat Cummins, but even so the way Langer was pushed out seemed to lack grace and gratitude.
The contrast between the fortunes of Silverwood and Langer offers an intriguing look into the game's complicated relationship with coaching. Langer's departure seems to have been as a result of player agitation, suggesting that Australia see their captain and players as the principal drivers of team culture. Silverwood's demotion suggests England see that differently; Joe Root, the captain, is about the only key figure so far not to have been held accountable.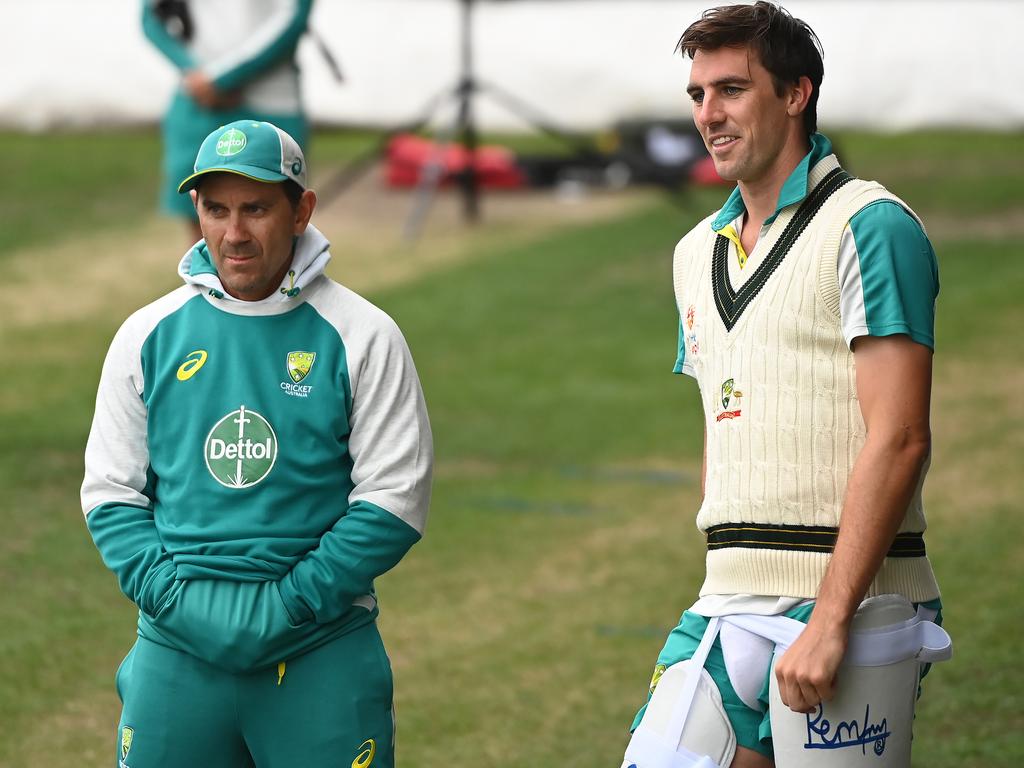 Justin Langer's resignation conveys that Australia see the role of captain as more important in driving team culture. Picture: Steve Bell/Getty Images
Maybe this confusion is not surprising. Coaching, as a profession, has come late to cricket. It was only in the late 1980s that both Australia and England turned to full-time professional coaches. Until then, coaching at first-class level in England had not really been a profession as such, rather a sinecure offered to stalwart county players. As a post-career profession, it didn't really exist except for small numbers of former players.
Players were either self-taught – the legends of those autodidacts such as Don Bradman, with his stump, golf ball and water butt cast a long shadow over the game – or learnt by osmosis, by watching and talking to colleagues. Captains ran the show at counties, taking on all manner of responsibilities, and the game languished, as far as coaching and management was concerned, when compared to other sports.
Now, coaching is very much integral to the professional game, even if it is often difficult to reconcile the volume of chatter with any concrete evidence of how good or poor they are. That cricket is gradually going down the path taken by most other sports may be seen from the movement within the dozen Test-match teams, eight of whom, by my count, have changed coach within the past two years. Coaching is a precarious business now.
It is television, mainly, that has encouraged the coaching complex. First, it has brought money into the game which didn't exist in any meaningful way before and which allowed for a growth of peripheral roles, such as specialist batting, bowling and fielding coaches.
Langer lifted Australia from their lowest ebb, the aftermath of the ball-tampering scandal, and guided them to a T20 World Cup and Ashes success. Picture: Mark Kolbe – CA/Cricket Australia via Getty Images
Second, the close-ups, replays and intense analysis have helped to highlight just what a fascinating, complex and multifaceted game cricket is. There is a lot for an aspiring coach to get stuck into.
But there remains a divide (often generational) between those who see coaching as essential and those who don't.
It reminds me of a fine profile written by Peter de Jonge in The New York Times in the mid-1990s of those great tennis rivals, Pete Sampras and Andre Agassi, who had contrasting takes on the importance of their own coaches. Agassi thought Brad Gilbert, his coach, was essential to his improvement. "I have all the shots, but what do I do with them?" Agassi once asked.
Sampras saw his coach as a companion and facilitator, nothing more. De Jonge wrote that Sampras "has come to see himself as the game's one truly sane man, trying to navigate a sea of posturing lunatics."
When former players see the present generation of batsmen practising on one leg in the nets, the reaction is sometimes the same.
Cricket offers all kinds of complexities that make life less than straightforward for coaches: the length of a game that stays under the on-field direction of the captain, for one; the dynamic of the individual within the team framework; the utterly different nature of the skills involved, from batsmen to fast bowlers to spinners. Even a spin-bowling coach must accommodate myriad different forms of spin.
Will individual players move to bring their own individual coaches with them in future? They can certainly afford it.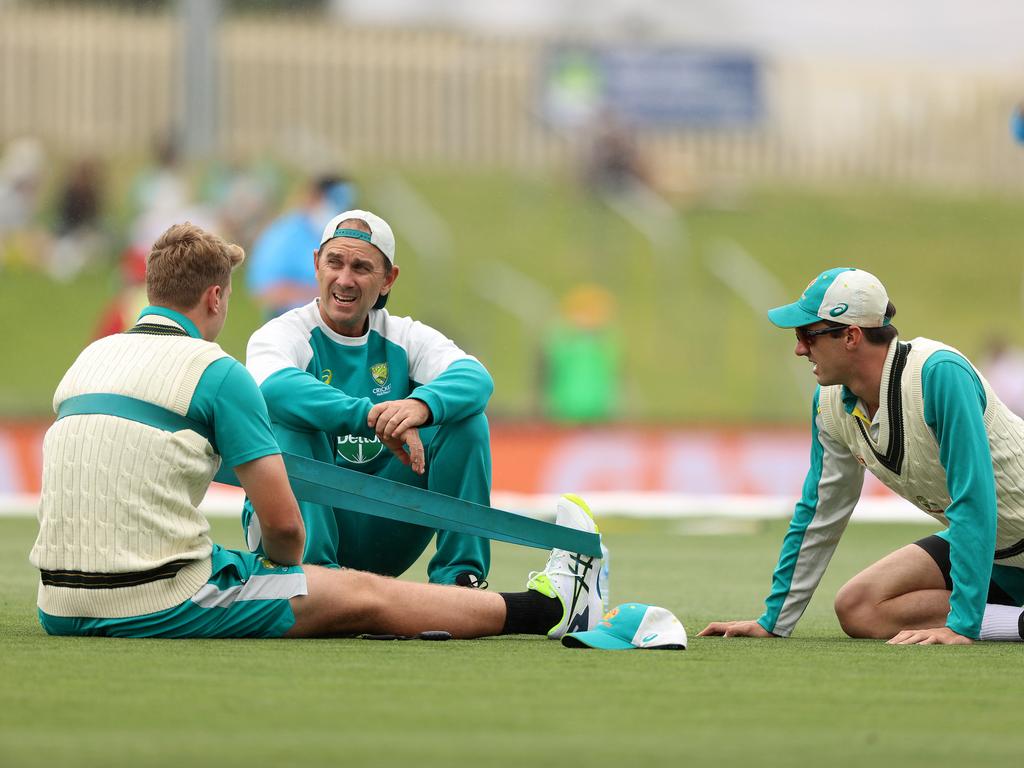 The contrast in fortunes of Langer and Silverwood is a sign of the different directions being taken by Australia and England. Picture: Robert Cianflone/Getty Images
Perhaps the only general lesson to be drawn from the demotions of Silverwood and Langer is the need to find the right fit between captain and coach, and that the style of coach needs to meld with where a team finds itself in the cycle – the point made so articulately by Australia's captain, Cummins. The team Langer inherited – broken, bruised and in need of strong direction – no longer, in Cummins's view, requires the same intensity or direction imposed from above.
That England, at the point where they find themselves now, probably require that kind of heavy hand is one of the more intriguing aspects of the game of musical chairs affecting the coaching fraternity.
– The Times

Originally published as Strict Justin Langer may be type England need as coaching conveyor belt turns again