Virat Kohli lifts lid on Sandpapergate conspiracy theory
India's captain's subtle dig suggested the South African broadcaster turned a blind eye to what the home side was up to during Sandpapergate.
Virat Kohli batting against South Africa in Cape Town. Picture: Ashley Vlotman/Getty Images
India's Virat Kohli has taken aim at the controversial South African broadcaster which played a key role in catching the Australians ball tampering in 2018.
Tempers frayed on day three of the Cape Town Test – the same venue where SuperSports cameras pounced on the Australians during the sandpaper incident.
After a controversial DRS review overturned an LBW against Proteas opener Dean Elgar, Kohli walked up to the stump microphones and said: "Focus on your team while they shine the ball. Not just the opposition. Trying to catch people all the time".
It was a strange thing to say about a DRS controversy, but visiting teams have long moaned that the local broadcaster turns a blind eye to what the South Africans do on the field while showing intense interest in the visitors.
Vice-captain KL Rahul was heard endorsing his captain's sentiments.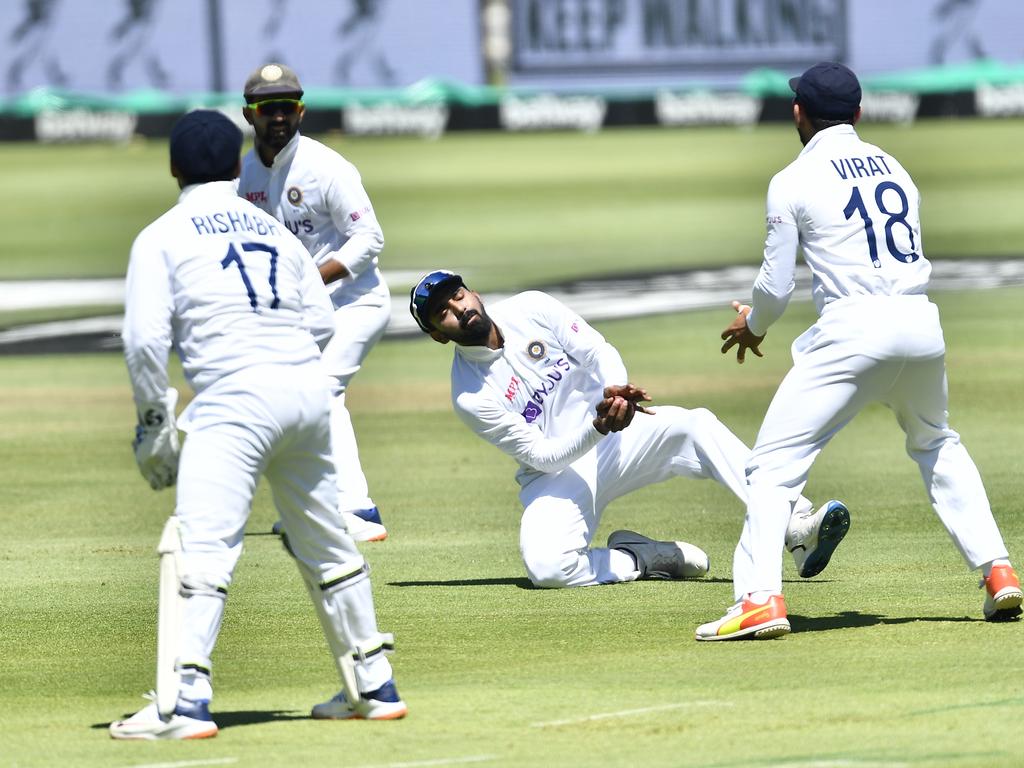 Vice-captain KL Rahul was in full support of his captain's comments. Picture: Ashley Vlotman/Gallo Images/Getty Images
"It's the whole country against 11 guys," he said.
South Africans have one of the worst track record in international cricket for ball tampering although none of the incidents have ever reached the thermonuclear stage the Australians did with sandpaper.
The South Africans have been caught using zippers, mints and other objects repeatedly, but were outraged when Faf du Plessis was held to account in Australia in 2016.
In 2014 and 2018 the Australians were convinced the home side was ball tampering during Test series in South Africa and on the latter tour a sharpened finger splint was found on the field after a day's play.
David Warner claimed the South Africans were up to no good in the Port Elizabeth game of 2014.
"We were actually questioning whether or not AB de Villiers would get the ball in his hand and with his glove wipe the rough side every ball. That's another thing we have to try and bring up with the umpires," Warner said after the South Africans got the ball to reverse very early in the match.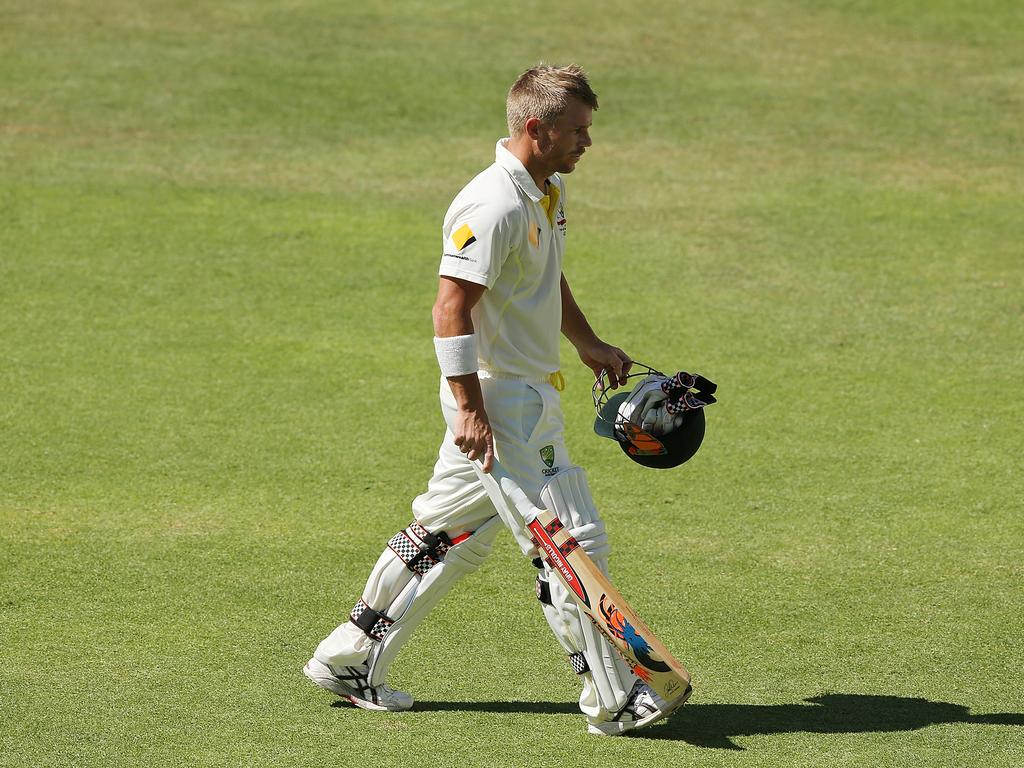 David Warner was fined $3000 after comments made about South Africa after a 2014 Test in Port Elizabeth. Picture: Morne de Klerk/Getty Images)
Rather than act on the Australians complaints the ICC fined Warner $3000.
ICC match referee Roshan Mahanama claimed that Warner had shown a lack of respect.
"It was disrespectful for David to publicly denigrate an opponent when commenting on a match-related incident, and imply that a South African player was engaging in sharp practice. I'm sure David will be careful when making public comments in future," Mahanama said.
At the time of the sandpaper incident the broadcaster was focused on Warner after allegations from the home side and former players.
When they did catch Cameron Bancroft there were cameras trained intensely on players, the 12th man on the bench and coaches. It made for fantastic television.
At the time SuperSports producer Alvin Naicker denied any bias in the attempt to catch one side and not the other.
"We don't want it to seem like we are going after the Australian team," he said.
"If that was a South African, we would have broadcast the footage.
"We have a responsibility to entertain, but just like journalists we have a moral obligation to provide unbiased editorial."
SuperSports surprised cricket in 2019 when it filmed the home side's bowling plans and published them during a series against Sri Lanka.
It is not unusual for visiting teams to complain of being under siege from a whole country, England does it when in Australia, all teams in India but only in South Africa do you find cricket officials wearing face masks mocking player's wives as happened in 2018 with Candice Warner.