A League Women grand final: Melbourne Victory's Alex Chidiac is back to her best after a dark few years
From Matildas phenom to out-of-favour in Japan, Alex Chidiac speaks to TILLY WERNER about a rollercoaster few years.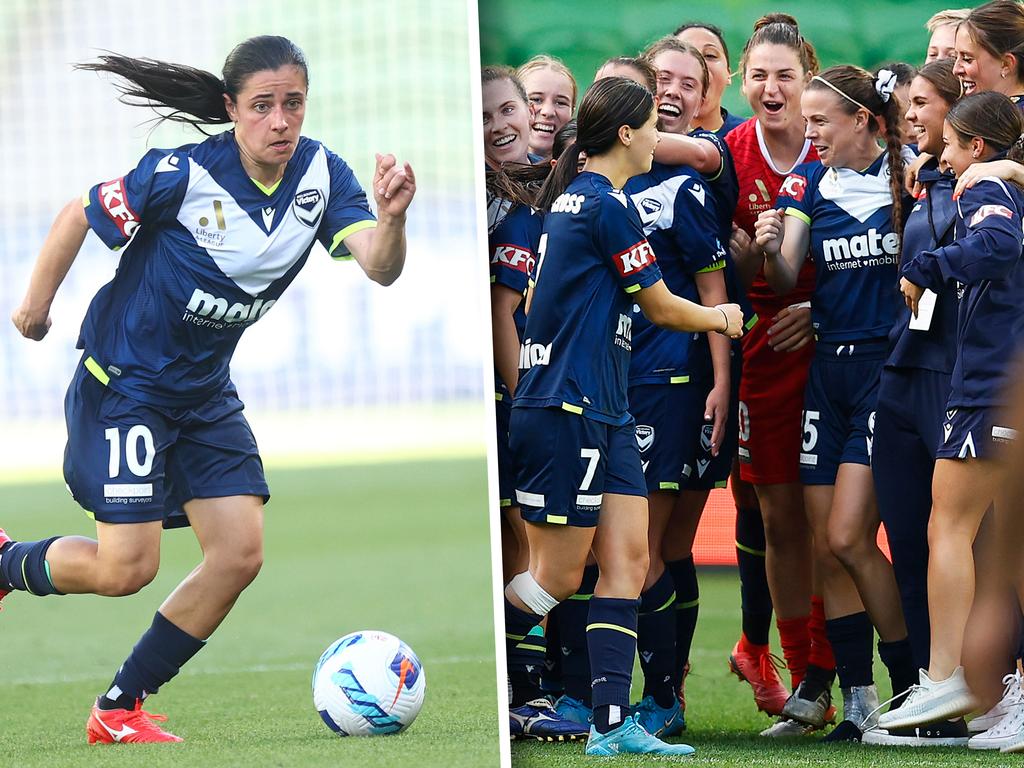 Alex Chidiac has already experienced it all in football. An A League women's grand final is just the next big step.
To reach the summit, Alex Chidiac had to experience the depths.
After debuting at 16 and making 17 appearances for the Matildas, Chidiac bounced between different domestic leagues and her renowned on-pitch vivacity, which earned her PFA Young Women's Footballer of the Year awards in 2017 and 2018, seemed to dissipate.
For a time, she considered walking away from the game. But she persevered. And that persistence has been rewarded in the form of an A League Women grand final appearance for the Victory against Sydney FC on Sunday.
Victory have nothing to lose. Sydney FC's minor premiership, their eagerness for reparation after last year's final and their position as bookies' favourite puts the ball firmly in their half of the pitch. But for Melbourne – whose oscillating form has seen them on both the giving and receiving end of 5-1 lashings this season – it's a "leave it all out there on the field" kind of day.
That suits Chidiac. After the experiences of the past few years, she knows days like Sunday are there to be seized and never taken for granted.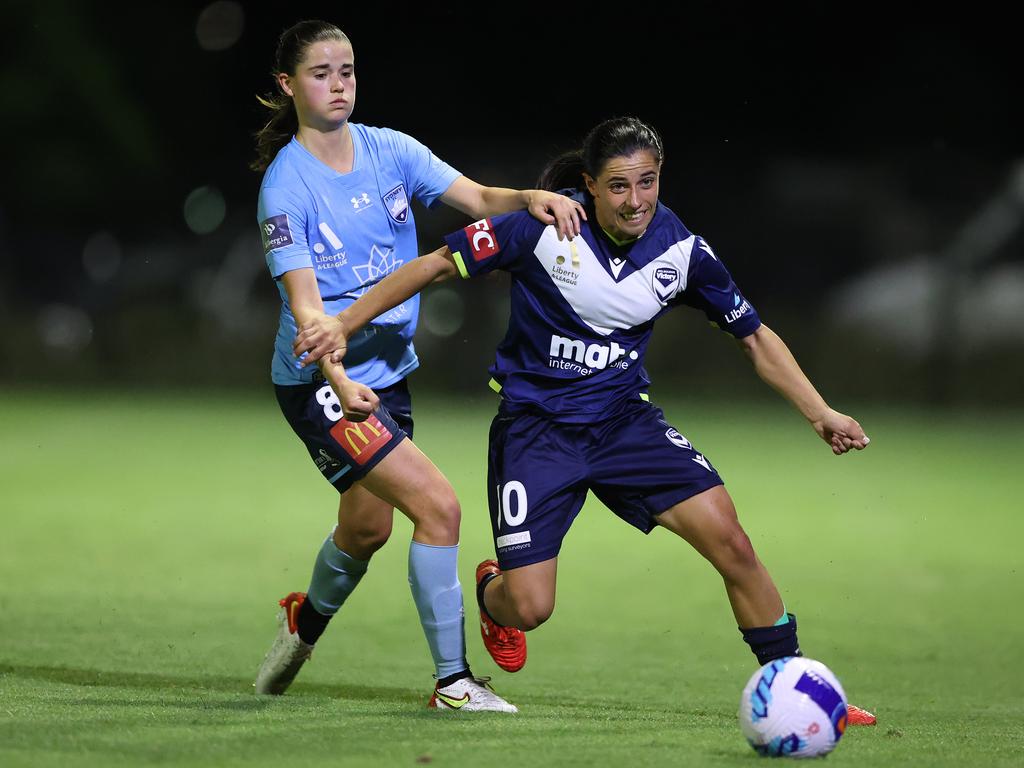 Chidiac will be key for Victory in their grand final against Sydney FC. Picture: Robert Cianflone/Getty Images
"I had a really difficult time in Japan and Spain, either not playing a lot or playing out of position, and it's been a focus on proving to myself that I can play again," Chidiac recalls of her overseas challenges.
Her exit from Japan was difficult. The kind of difficult that can end careers.
"I was in a really dark place. I didn't even know if I was going to keep playing at that high a level. I was really, really in a bad place."
Following your dream halfway across the world to not have it pan out as planned is an often-experienced but rarely told story in this new, commercial era of the women's game.
The now 23-year-old's time with Atletico Madrid was marred by injury and the subsequently poor management of it. The high hopes she held for entering Japan's WE League were immediately disrupted by Covid-19 and, in her own, diplomatic words, "being on a different wavelength to the coaching staff from day one."
"To have gone over feeling like I was ready, and then to have all these factors out of my hands that really made it difficult, and for it to not work out again, yeah, that was tough," Chidiac admits.
Both occasions not only made it hard to find her groove on the pitch, but exacerbated her negative mindspace off it.
"I've been through so many highs with the national team and then so many lows in such a short period of time," she says. "For me to be able to catch up with my own head and recognising and accepting that was not easy."
It's a mature mindset for someone who should yet have a long career ahead of her.
Ever the optimist, Chidiac found her silver lining.
"I've learnt a lot of things from those experiences," she says. "It's helped me to become a better and more aware teammate."
That has been evident on the park this season with Melbourne Victory.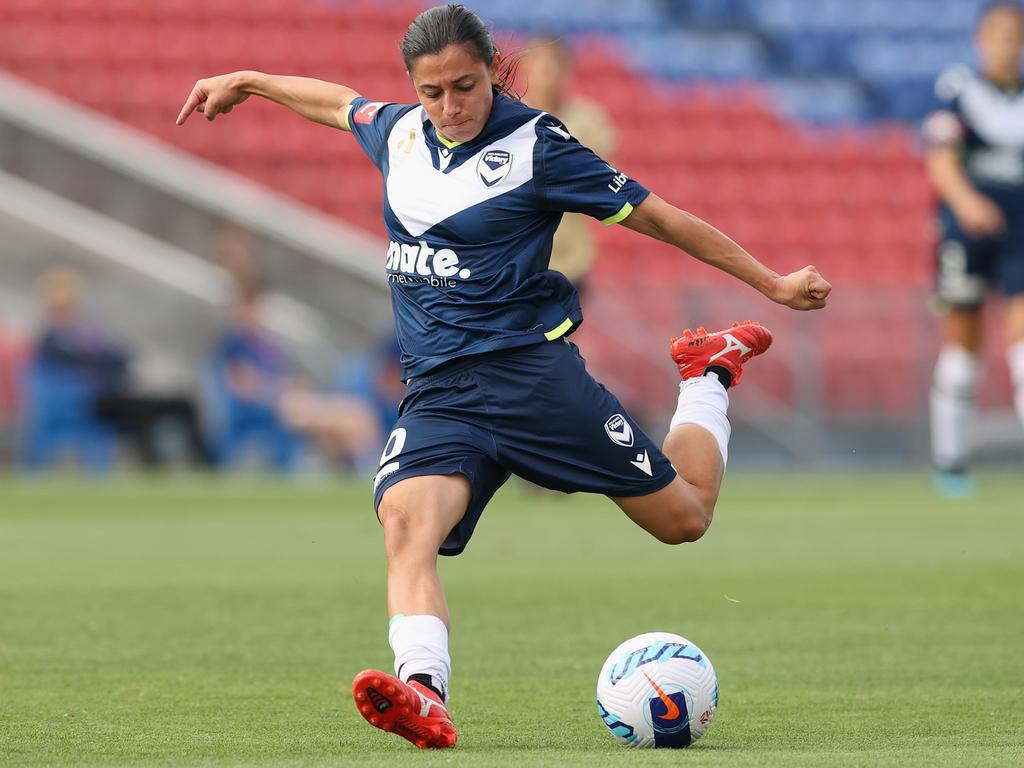 Chidiac has rediscovered the form that saw her in the Matildas squad as a teenager. Picture: Ashley Feder/Getty Images
Chidiac's football is "the best it's been in years," she believes.
"It's a combination of a really positive environment, a lot of trust with the coaches and more freedom to be myself on the field from the players around me," she says.
Coming off a season in Japan where discipline, precision and team mentality are football currency, Chidiac was reminded that, while being a team player is a tenet of the code, individuality can sometimes be what's best for the team.
"The big difference for me in this season is the small thing of being able to be myself," she says. "I think both my own and the team's performances have been getting better and better each week and I'm feeling better and better and it's because of the environment and this club."
Chidiac believes she's playing some of the best football of her career. Picture: Daniel Pockett/Getty Images
Victory head coach Jeff Hopkins set that precedent for her early on in her contract.
"Before I'd even started Jeff reached out to do a one-on-one session and that was a coach really putting value in me for the first time in a long time. He wanted to get to know me before the rest of the team," Chidiac says.
After two years struggling for game time – and at a disjuncture between her coaches and what she wanted to deliver – it was a welcome, and needed, change.
"He made an effort to know me as a person, even before I'd met the rest of the team," she says. "I really appreciated that and it kind of welcomed me into a headspace of, 'People can actually really care about me,' and I can feel safe and be myself.
"I had a really difficult time in Japan, not playing a lot or playing out of position and I really wanted to prove to myself that I could play again. I've started to feel like me again, and have been able to re-find that undying love for the game."
The result?
"I've been more driven to perform on the pitch to thank them for being so patient with me as I transitioned back into playing again," she continues. "They've really supported me through the process of getting back to match fitness and I've just wanted to fight for them as much as possible because we've had to battle a lot this season.
"I feel like I owe them for how much they've given back to me."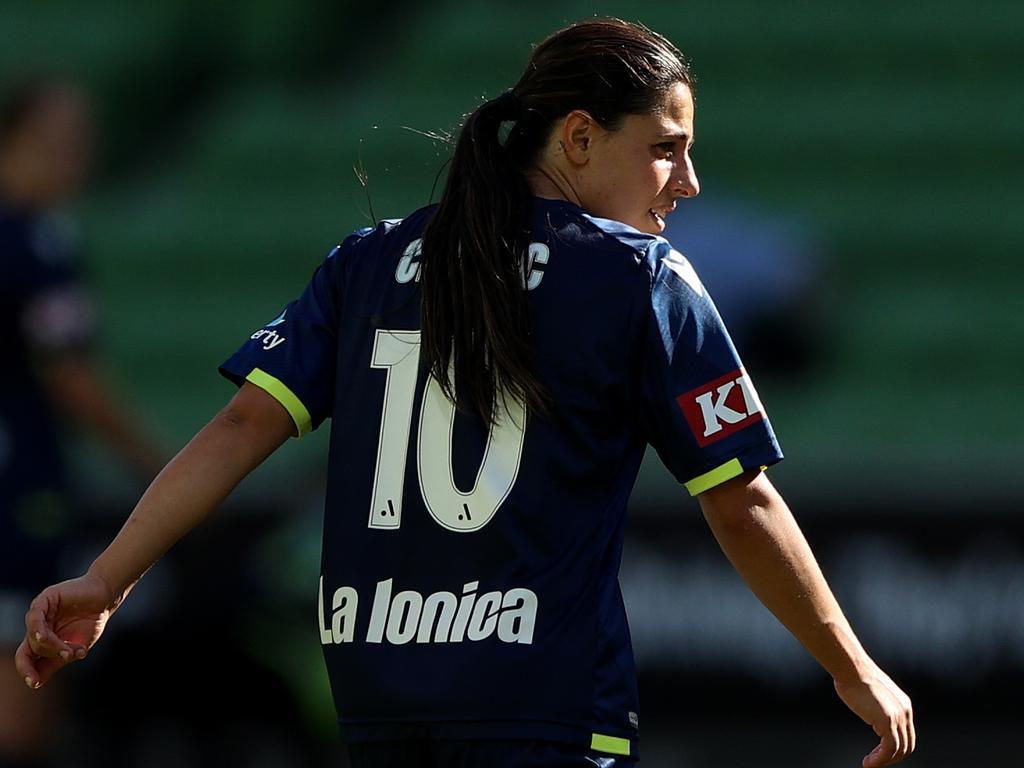 Chidiac is determined to reward Victory's faith in her with an A League women's title. Picture: Robert Cianflone/Getty Images
Her time abroad, while challenging, was also educational. Playing under the tutelage of, or the pressure against, some of the best to ever do it in Jennifer Hermoso and Alexia Putellas definitely had its perks, whether or not they were appreciated at the time.
"I love the style of play there, it's so creative and there's always something new to learn every day," Chidiac says. "I might not have realised but I definitely picked up a lot and that's helped being back in the A League."
The ultimate repayment for her fresh new outlook would be a win today, which would replicate last year's incredible feat of finishing fourth on the ladder and first in the finals.
She knows it's possible, and that this is the right group of girls to do it.
"It's a big game, so for me I just hope that I can put in a big performance for the team because they deserve it," she says. "We want to fight for one another, and we'll do that. We'll show that same intensity we've had in the last few weeks and we will just go out there and be ourselves and have no fear. Leave it out there."
One win is all that stands in the way of more celebrations for Chidiac and Melbourne Victory. Picture: Albert Perez/Getty Images
Victory's one last hurdle? Jada Whyman.
The Sydney goalkeeper is not only in phenomenal form this year, but also one of Chidiac's best friends.
"There's a whole running joke that I can't score against Jada so I'll be taking any means I can to get past her," she laughs. "For our sake I hope she doesn't have a good game on the weekend, I just need to back myself and take any chances. We'll see how friendly we are afterwards."
Your move, Jada.