'Death by a thousand cuts': Concerns for future of A-League after nightmare season
It has been a nightmare season for the A-League Men and rusted-on supporters are worried that what should be one of Australia's best-performing competitions is in danger of collapsing, writes JOE GORMAN.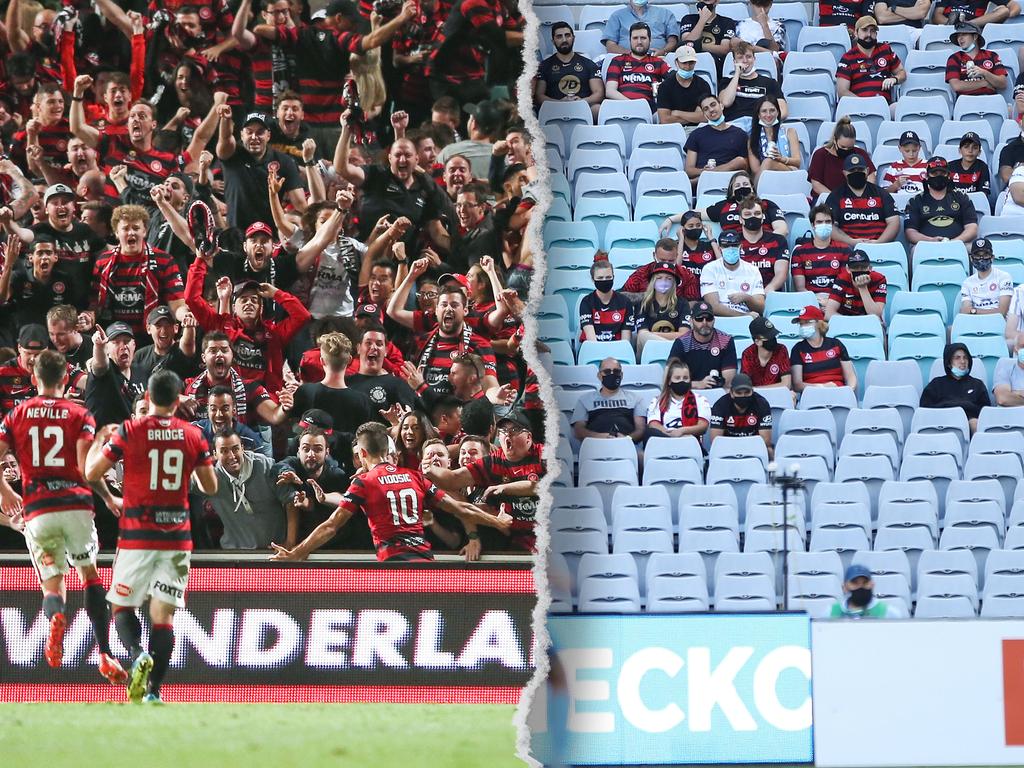 Once the hottest ticket in town, the number of Wanderers fans attending live games has dwindled significantly.
It's been a long, hard season for the A-League.
The A-League Men finals series kicks off this Saturday with little fanfare after a chaotic season marred by postponed fixtures, plummeting crowds and fan apathy.
Since November, just two games have drawn crowds of more than 20,000 people, while the attendance at the competition's showpiece event, the Sydney derby, fell to a new low of just 10,000.
"The A-League has reached the lowest ebb in its history," says Dave Srhoj, a 43-year-old Melbourne Victory supporter and host of popular fan podcast For Vuck's Sake.
The league's struggles, Srhoj admits, have detracted from his own club's success. This year, Victory has won the FFA Cup and the A-League Women, and could soon claim a third title in the A-League Men.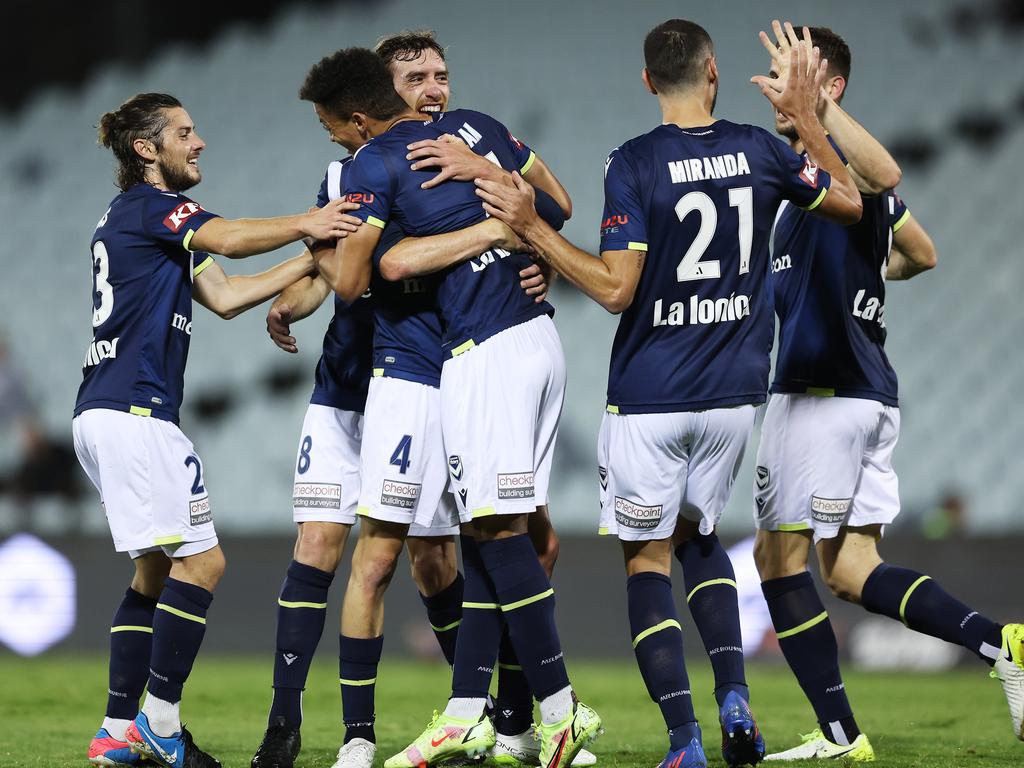 Melbourne Victory have enjoyed a successful season, but crowd numbers are still a worry. Picture: Matt King/Getty Images
Still, Srhoj has noticed a significant drop off in mainstream interest this season as the competition fights to stay relevant. In the space of just three years, the average attendance at Victory home games has more than halved, falling from 20,298 in 2018-19 to 9473 in 2021-22.
"It used to be the case in Melbourne that there would be this synchronised fandom – people who were big AFL fans had the summer months to be totally invested in the A-League," he says. "Those people are no longer coming, and it's now just the rusted-on fans who are left."
There's no doubt Covid-19 has again created enormous logistic challenges for A-League clubs, which now hold a controlling stake in the competition via their representative body, the Australian Professional Leagues (APL).
During the height of summer the APL was repeatedly forced to reschedule matches, often at late notice, while finding a way for Wellington Phoenix and Perth Glory to participate despite strict Covid restrictions in New Zealand and Western Australia.
Viewed from one angle, simply getting through the season could be considered a success.
But Covid has compounded longstanding issues in the professional game, not created them, and fans are tiring of the pandemic being used as an excuse for the game's failing health.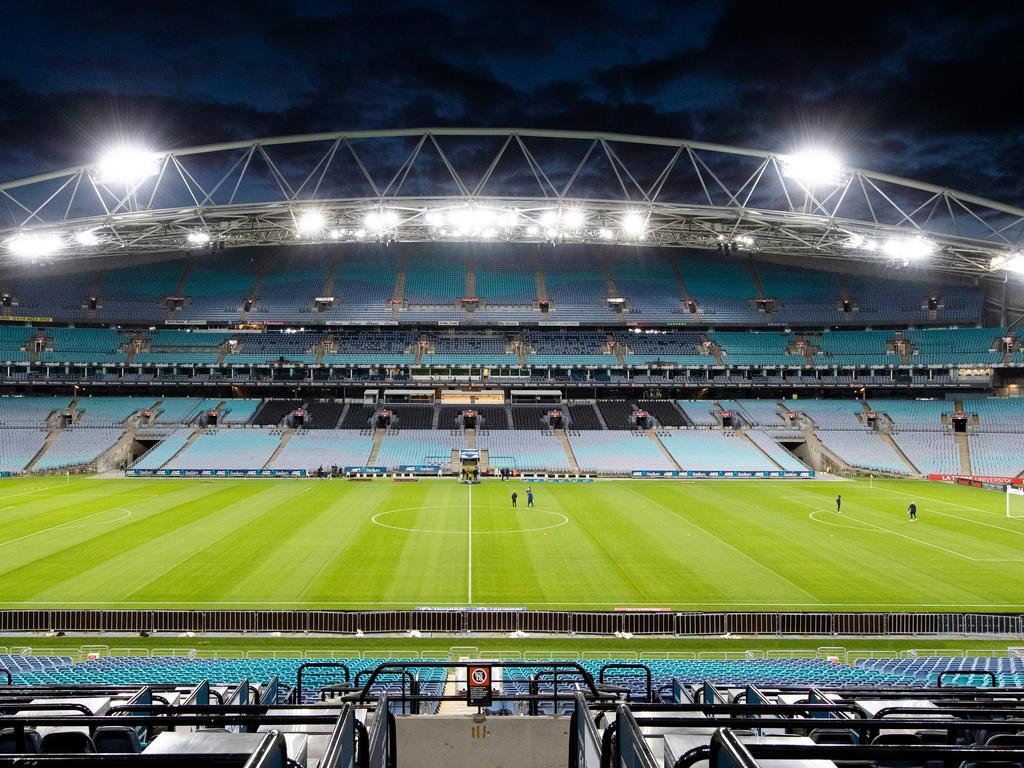 Covid hasn't helped the A-League, but it's just one of a number of issues plaguing the sport in Australia. Picture: Speed Media/Icon Sportswire/Getty Images
Fans losing fire
There is not just one problem but many, argues Srhoj, describing the league's fall from grace as "death by a thousand cuts".
The poor application of the Video Assistant Referee (VAR) has been a persistent problem from the moment it was introduced in 2017. Active support, which was once the league's point of difference, has been dying for several years. Many clubs are still playing at unsuitable stadiums, and the competition is more or less invisible due to lacklustre marketing and promotions.
Almost every APL club has been trending downwards for the past few years and the dismal attendances at the expansion sides in Sydney and Melbourne have damaged the league's credibility.
Regardless of the circumstances, the sight of near-empty stadiums is a terrible look for a competition that seems to be in a never-ending start-up phase.
Perhaps the biggest disappointment is the Western Sydney Wanderers, which in the space of a decade went from being the most exciting phenomenon in Australian sport to just another low-energy A-League club.
"It started with a bang and then it petered out," says Russell Dawson, a foundation member of the Wanderers.
Dawson, 34, says the number of friends in his circle that attend home games has "severely shrunk" and the passion of those who remain has diminished.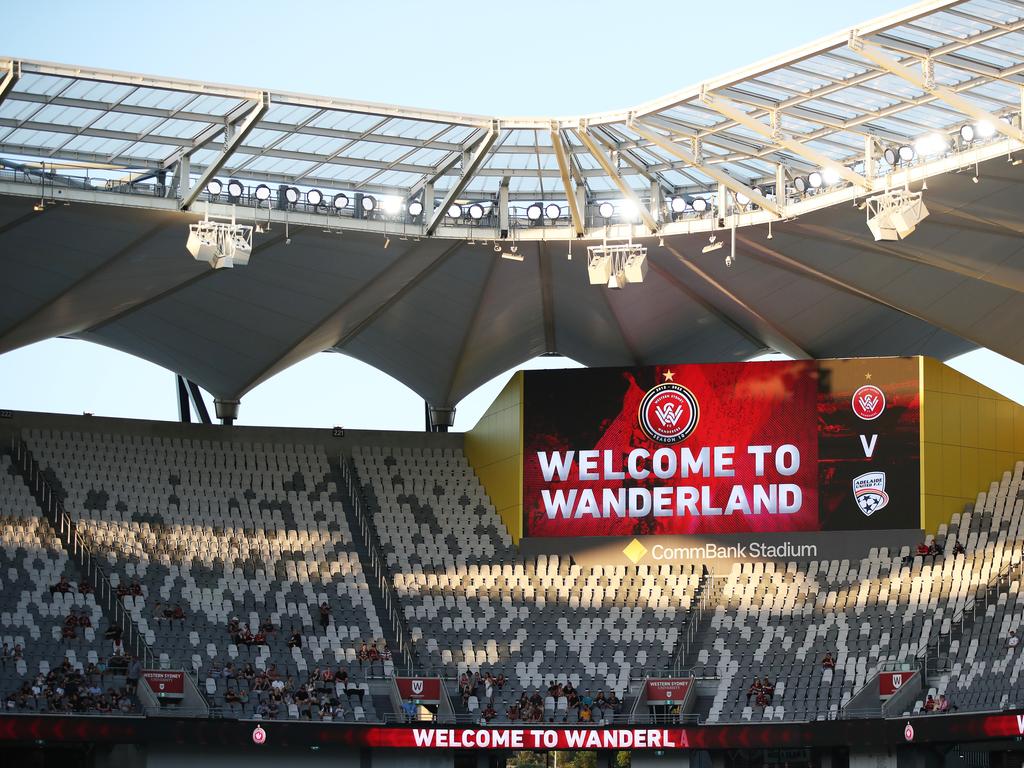 Crowd numbers at Western Sydney Wanderers matches have dropped off significantly. Picture: Matt King/Getty Images
Dawson is an Australian football fan straight out of central casting. As a child he played the game recreationally and attended a few games in the old National Soccer League, though was never really invested in it. The A-League, for him, was a sporting and cultural awakening.
"When the Wanderers came in, in 2012, me and my mates were chomping at the bit," he says. "In those early days – I know we were performing well – but the atmosphere was what was dragging people in. My parents would come to games; I'd have cousins that would come down from the Hunter Valley just to be part of the [pre-game] march."
Between 2016 and 2019, as the Wanderers were forced to temporarily shift home games from the old Parramatta Stadium to ill-suited venues at Sydney Olympic Park, the atmosphere dropped off and those casual fans and family members stopped coming, says Dawson. "It's a missed opportunity that they weren't converted into football fans."
The experiences of A-League fanatics such as Dawson and Srhoj should send alarm bells ringing among the APL, which took over management of the competition in December 2020.
These men are A-League evangelists, part of a generation of supporters who have invested significant time, energy and money into following their club and the league in general.
Neither is ready to give up yet, even if they have grave concerns about the rate of attrition among their peers.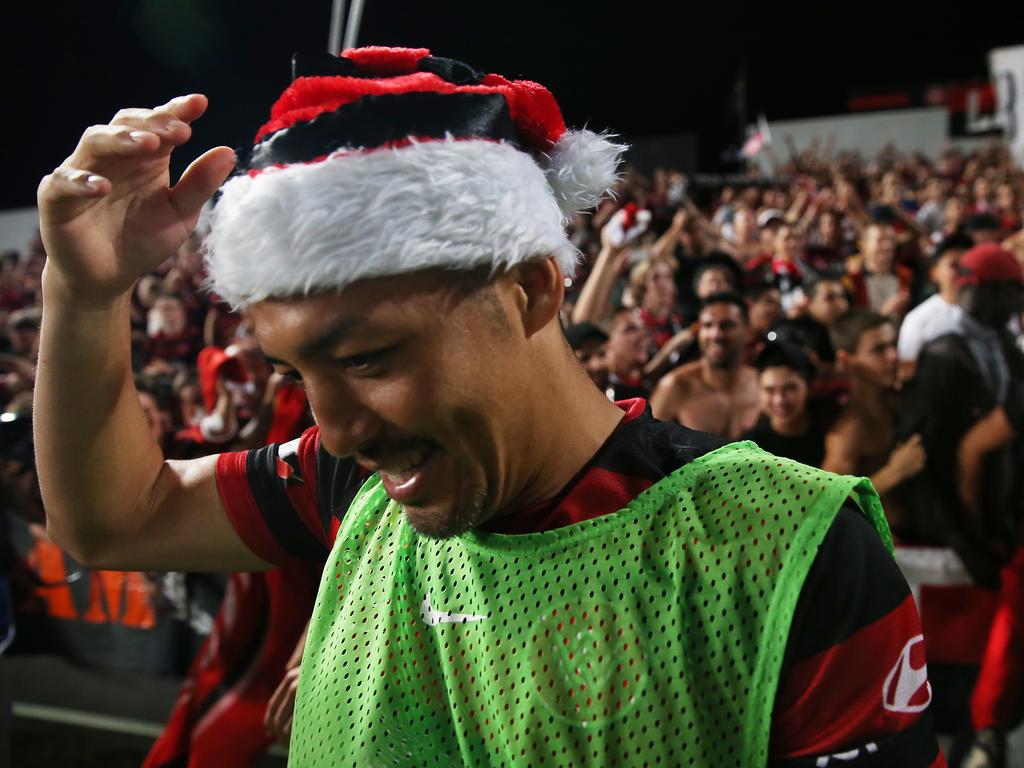 Wanderers matches were the hottest ticket in town once upon a time. Picture: Steve Christo/Corbis/ Getty Images
Srhoj says his regular group of 20 mates who once gathered at pubs to watch Victory's away games has whittled down to three or four.
Likewise, Dawson has watched his crew of 15 fans who once sat together at every Wanderers home game reduced to three.
"I highly doubt that I'll cancel my membership at this stage," says Dawson. "But then again, that could be determined by my mates – if those last few guys decide they're not going to bother anymore, it sort of forces my hand. I've been to the movies alone, but I haven't been to a lot of football games by myself."
Capital gains
To its credit, the APL signed a lucrative broadcast deal with Paramount and sold a 33 per cent stake to US private equity firm Silver Lake. Both partnerships will bring significant capital into the game.
It also rebranded the A-Leagues and signed new naming rights partners for the men's and women's competitions.
Yet the goodwill that followed those announcements is gone and ordinary fans are waiting to see tangible positive outcomes.
Part of the issue is that Paramount+, the streaming service through which the majority of games are broadcast, is still in the early stages of building a subscriber base and a presence in the Australian market.
As ex-Socceroo Robbie Slater recently pointed out, the game's former broadcast partner, Fox Sports, used to couple the A-League with late-night Premier League fixtures – an arrangement that appealed to both the core A-League audience and the broader community of football fans.
Now, those who want to watch the A-League, Premier League and UEFA Champions League must pay for three rival streaming platforms, fracturing the audience and placing the A-League in a battle for eyeballs it is unlikely to win.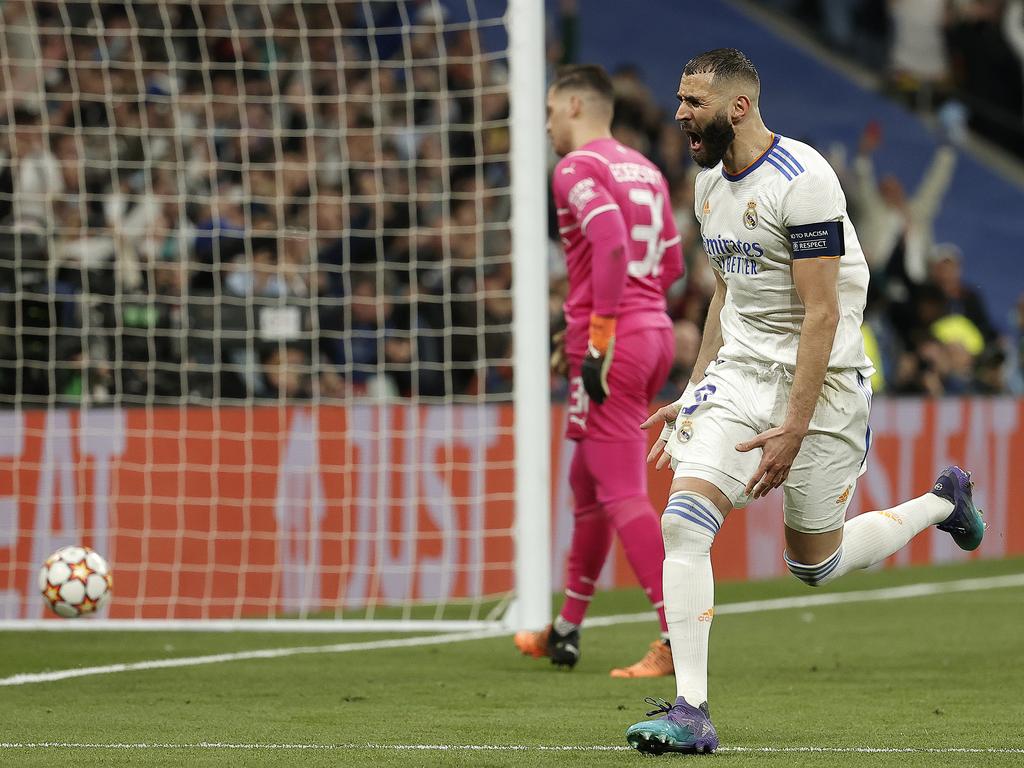 Football fans in Australia must now pay for at least three different streaming services, seeing the A-League vie with the Champions League and Premier League for viewers. Picture: Burak Akbulut/Anadolu Agency/Getty Images
Monash University Professor of Media and Communications Studies Brett Hutchins has attended Melbourne City games with his son for several years. He likens the A-League to the National Basketball League, which has gone through a similar cycle of boom and bust.
"This is what happens to second and third-tier sports in this country: They get a bit of oxygen, but because they are at a lower level than the NBA or the Premier League, that oxygen can just as quickly be taken away," says Hutchins.
"I feel sorry for the A-League. A global pandemic is a particularly cruel historical moment to be trying to relaunch with a new media partner."
It's difficult to gauge the true numbers for the A-League because Paramount+ does not publicly share its ratings, but figures for the free-to-air games on Channel 10 have been average. In February, a game on Channel 10 was beaten in the ratings by a rerun of NCIS.
Viewers have been particularly frustrated by the quality of Paramount+ and the stoppages that were introduced during games so that Channel 10 could show advertisements. The artificial breaks, which were against FIFA regulations, were roundly criticised by fans, players, coaches and referees.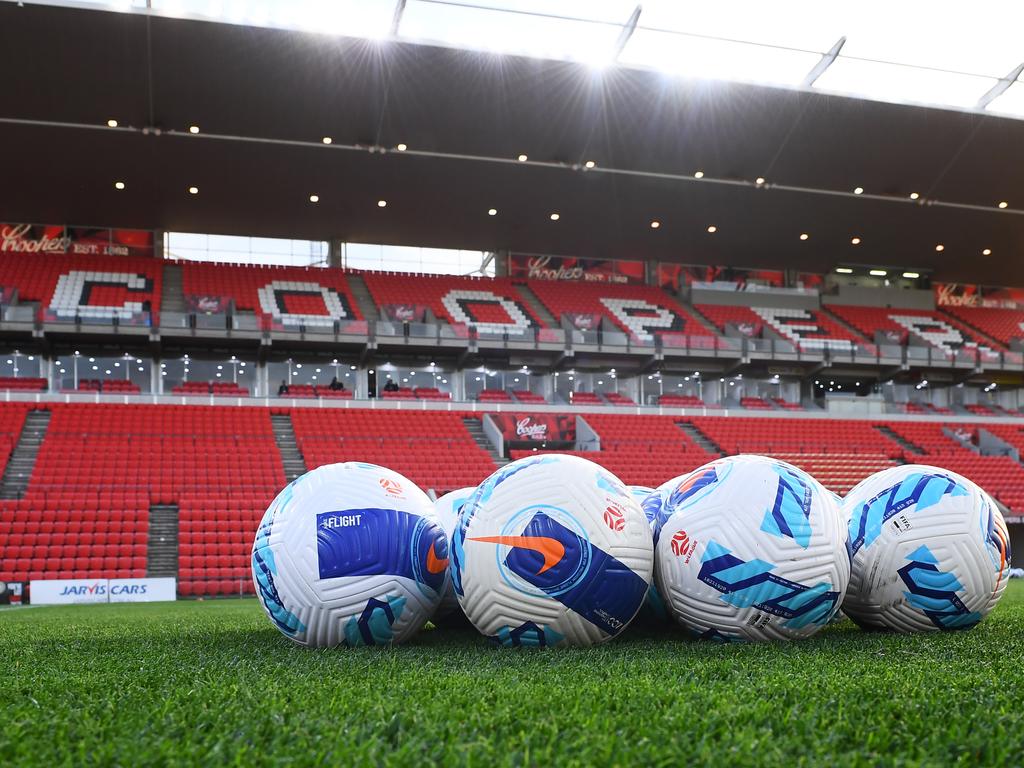 Launching a new partnership during a pandemic was always going to be a tough ask. Picture: Mark Brake/Getty Images
Moving forward
Technical matters can all be easily fixed, of course, and the private equity sale is expected to help deliver an improved product for next season.
But the years of purgatory have severely damaged the A-League brand, and fans like Srhoj genuinely wonder if the APL is capable of shifting the narrative.
"I am an eternal optimist and a firm believer that Australia deserves a strong professional league," says Srhoj. "But over the past six months, I've started to feel for the first time like the league is in serious danger of collapsing. This is the most pessimistic I've been since the competition started."
What keeps people hopeful is the enormous number of latent football fans that exist throughout the country. There are hundreds of thousands of Australians who play the game every weekend, in every town and city across the country – though most have no clue what is going on at the elite level.
Above all else, the overriding objective of the A-League over the past 17 years has been to parlay this enormous participation base into fans of clubs in the national league. In other words, to convert a thriving culture of participation into a new culture of spectatorship.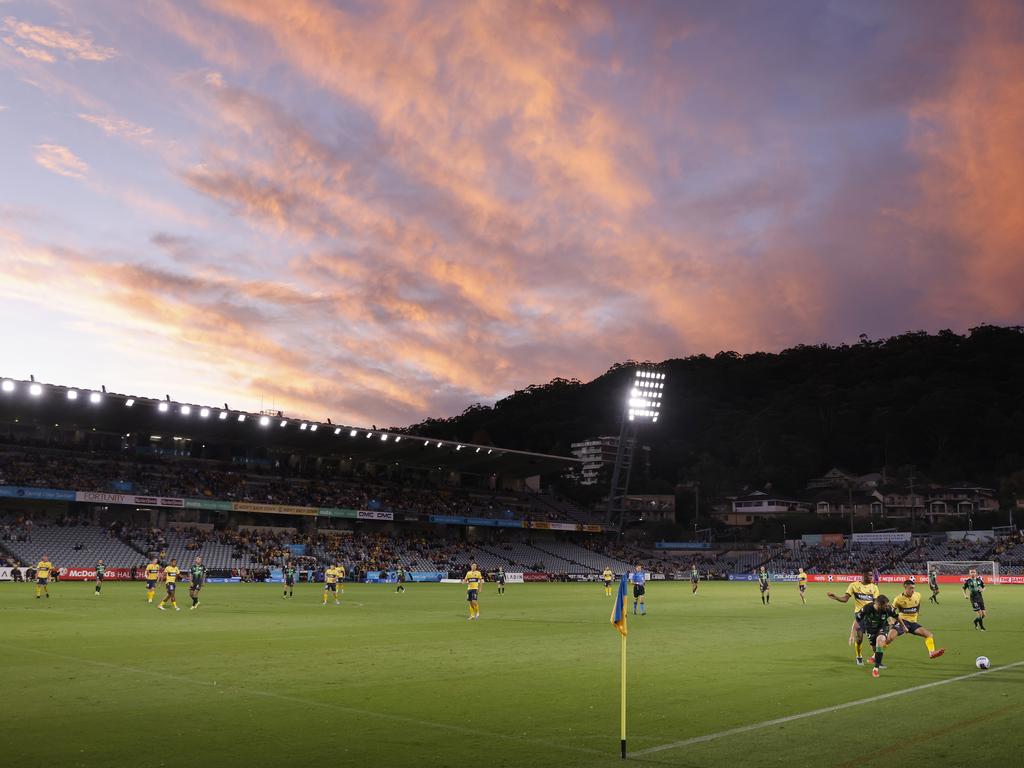 The A-League must figure out how to convert high participation rates into spectatorship. Picture: Mark Evans/Getty Images
As a revanchist group of state league clubs lobby Football Australia for the creation of a national second division, it is worth remembering the A-League remains the best hope Australian football has to achieve this objective.
Just ask fans like Srhoj, who in 2005 witnessed 20,000 Melbourne Victory fans materialise almost overnight; or Dawson, who remembers when a Wanderers game was the hottest ticket in town.
Even through this torrid season, everyone who follows the game can think of moments that signal a pathway back to prosperity.
At the 'United for Pride' game hosted by Adelaide United in late February, there was colour and movement and genuine support for a club that has created an environment for Josh Cavallo, the world's first openly gay male professional footballer, to come out.
In a double-header, Adelaide's women's side beat eventual champions Melbourne Victory to qualify for its first finals series, while 16-year-old Nestory Irankunda scored a late winner for the men.
That game also happened to be hometown hero Stefan Mauk's final appearance for the club, and after the final whistle dozens of young children rushed the players' race, calling out his name and asking for selfies and autographs.
Adelaide United created a supportive environment for Josh Cavallo to come out. Picture: Jason McCawley/Getty Images
These kids, for now at least, are blissfully unaware of the cynicism and self-loathing that often accompanies life as an A-League fan.
The APL might be burning its true believers – those 30 to 50-year-old fans who came of age in the first decade of the A-League – but the children hanging over the fence at Coopers Stadium and screaming for Mauk represent new hope.
The question, for the APL, is whether it is capable of fixing the myriad problems in time to realise the opportunity.
– Joe Gorman is a journalist and author of The Death and Life of Australian Soccer (UQP, 2017).