An all-England final looms as the Champions League contenders take shape, but Man United unlikely to challenge at the top
Manchester United's car crash of a season is unlikely to find reprieve in Europe this year, despite the £26M they've invested in Ronaldo to get them back to the top.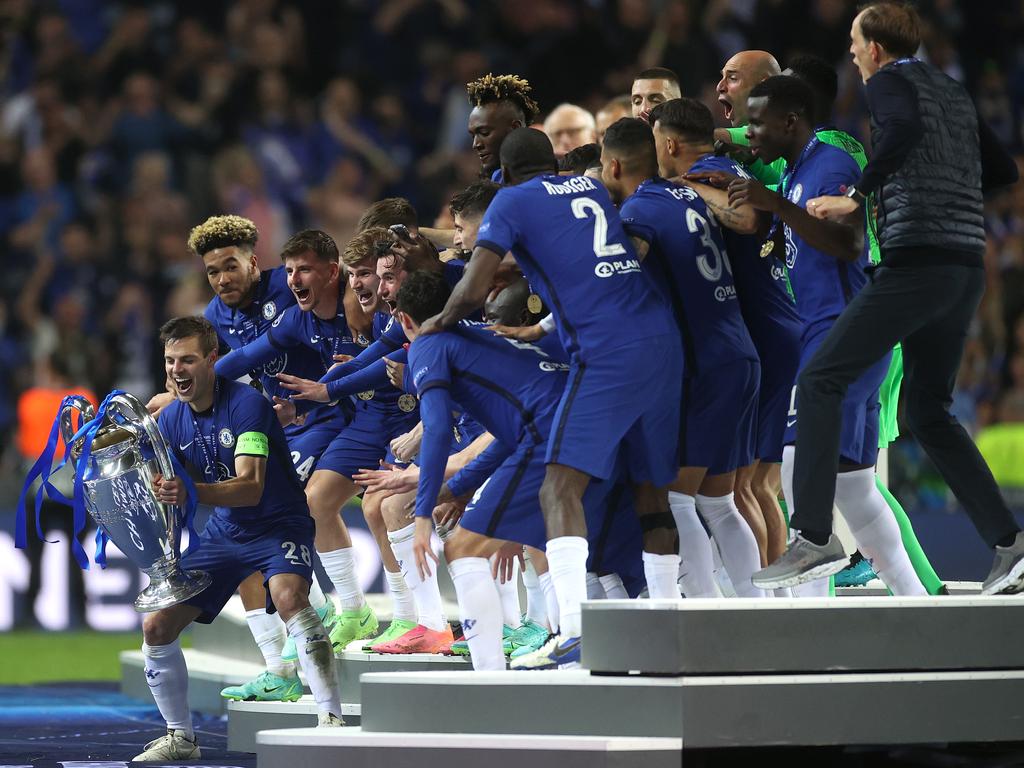 Chelsea may struggle to lift the CHampions League trophy again this year, given the might of Manchester City, but should challenge for the top four. Picture: Carl Recine - Pool/Getty Images
Guardiola and Messi try to turn back the clock
It's over a decade since Pep Guardiola last won the Champions League and seven years since Lionel Messi's last triumph with Barcelona. Both are still striving to win it again, but at different clubs in Manchester City — my favourites because they have the strongest squad I've seen in English football — and Paris Saint-Germain, who I expect to overcome Real Madrid in the tie of the round.
Would it surprise you if it's the Messi from five years ago that we see against Real Madrid, given the competition and the opposition and knowing the world is watching? I'm convinced he still has it in him. It's not been a great six months at PSG for him, but you don't go from where he was to being just good. The greatness will come out again and don't be surprised if it's in these two games. If he alone has a good day, never mind Kylian Mbappé or Neymar, they could beat anyone.
As well as their superstars, PSG have players who were ordinary in the Premier League such as Idrissa Gueye and Ander Herrera. I'm not surprised Sergio Ramos has not made an impression there because when he played against Chelsea at Stamford Bridge a couple of years ago in the Champions League semi-final he looked like he was towing a caravan. Someone at PSG made a bad decision in signing Ramos and letting Thiago Silva go to Chelsea.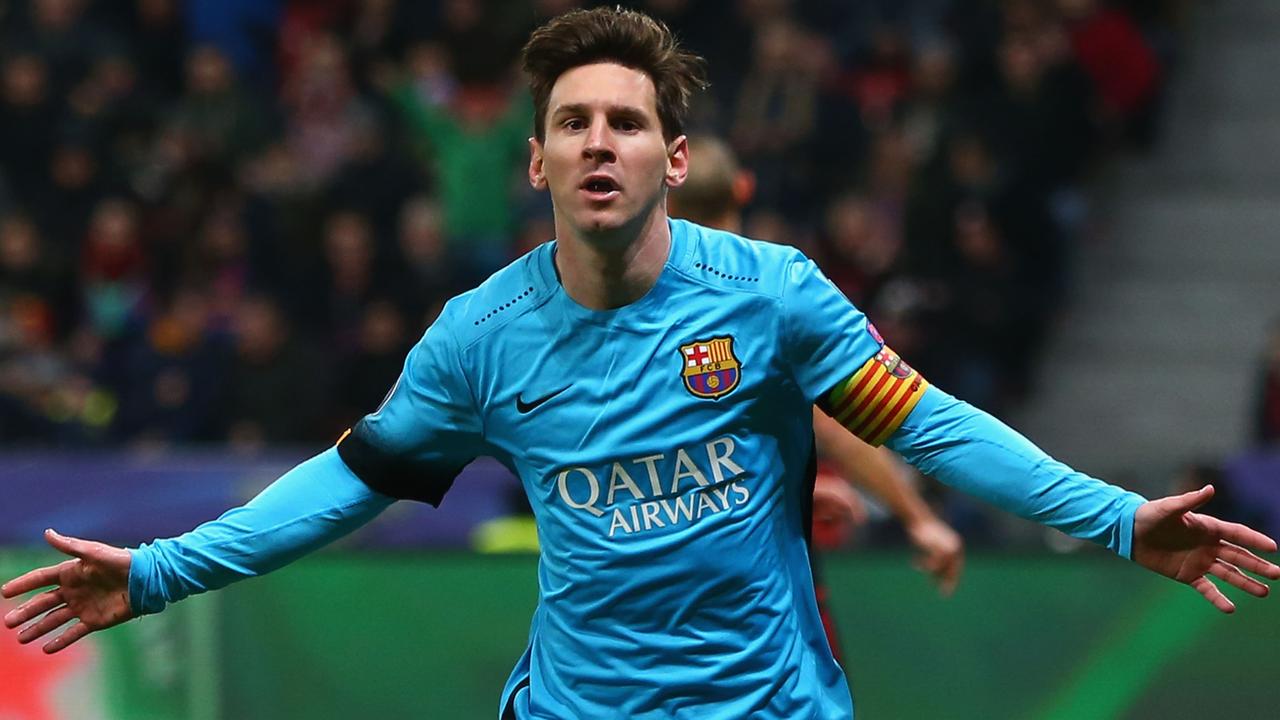 It's been seven years since LIonel Messi last won the Champions League, with perennial champions Barcelona. Picture: Alex Grimm/Bongarts/Getty Images
How many times are PSG fully extended in their own league? That can be a problem, but it can also be an advantage where you can rest your players in the domestic programme before the Champions League nights.
When City make substitutions, it's like for like, apart from two or three positions, which are Ederson, the goalkeeper, Kevin De Bruyne and maybe Bernardo Silva. Lady luck plays a part in any cup and Guardiola's side haven't had that in this competition, but they have the quality to win it and the manager will want to because, having managed strong contenders in Bayern Munich and City, it must be a big disappointment to him that he hasn't done so since leaving Barcelona.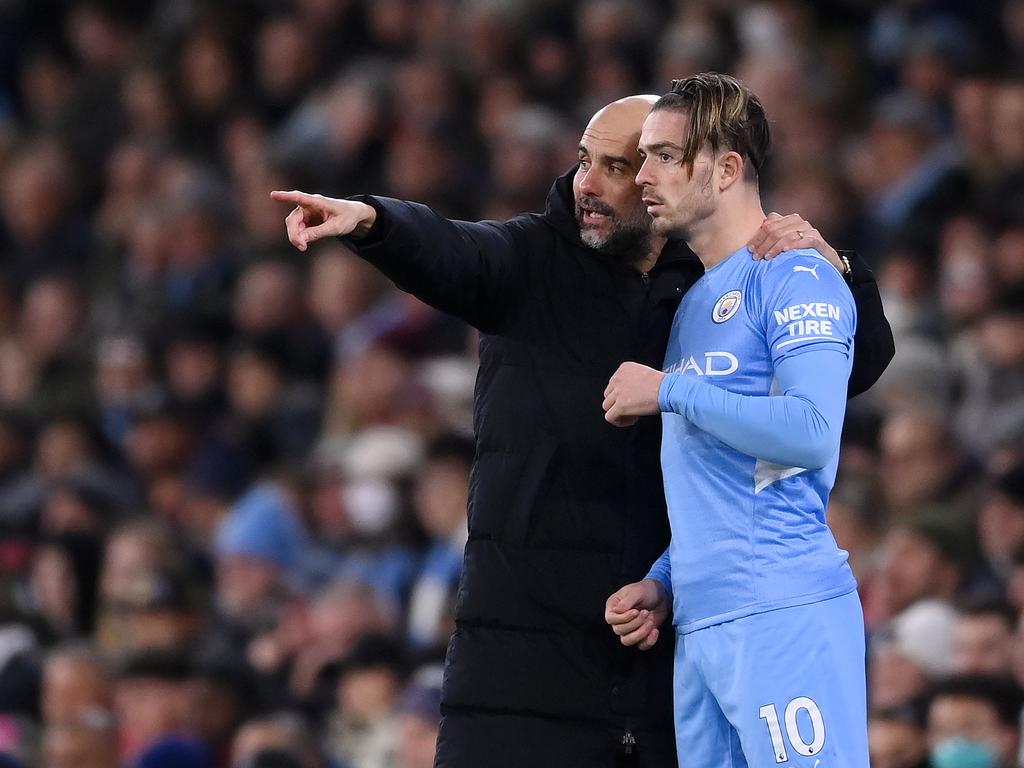 Pep Guardiola's Manchester City may be unstoppable, given the depth of the squad and the form they have displayed through the English competitions. Picture: Laurence Griffiths/Getty Images
United's car crash continues
Manchester United face Atlético Madrid, but they are a car crash of a club at the moment. They have not made any progress this season. They have brought a manager in with a modest CV in terms of winning trophies, a German Cup with Schalke 04 and an Intertoto Cup with VfB Stuttgart, and taken him from an advisory role in Russia, a pay day for someone at the end of their career, to manage arguably the biggest club in the world. Which genius made that decision?
He's interim manager for six months, then gets a pension for two more years as a consultant. They are looking worse now than they did under Ole Gunnar Solskjaer, who at least had a history with the club. I don't know Rangnick, so it would be wrong of me to comment on him, other than what I see from the way his team play and their results, but on that evidence they have not moved forward since sacking Solskjaer.
I said when Juventus signed Cristiano Ronaldo to make the difference in the Champions League that it wouldn't work out that way and I reckon it will be the same story at United because he's playing in a team struggling for continuity and consistency.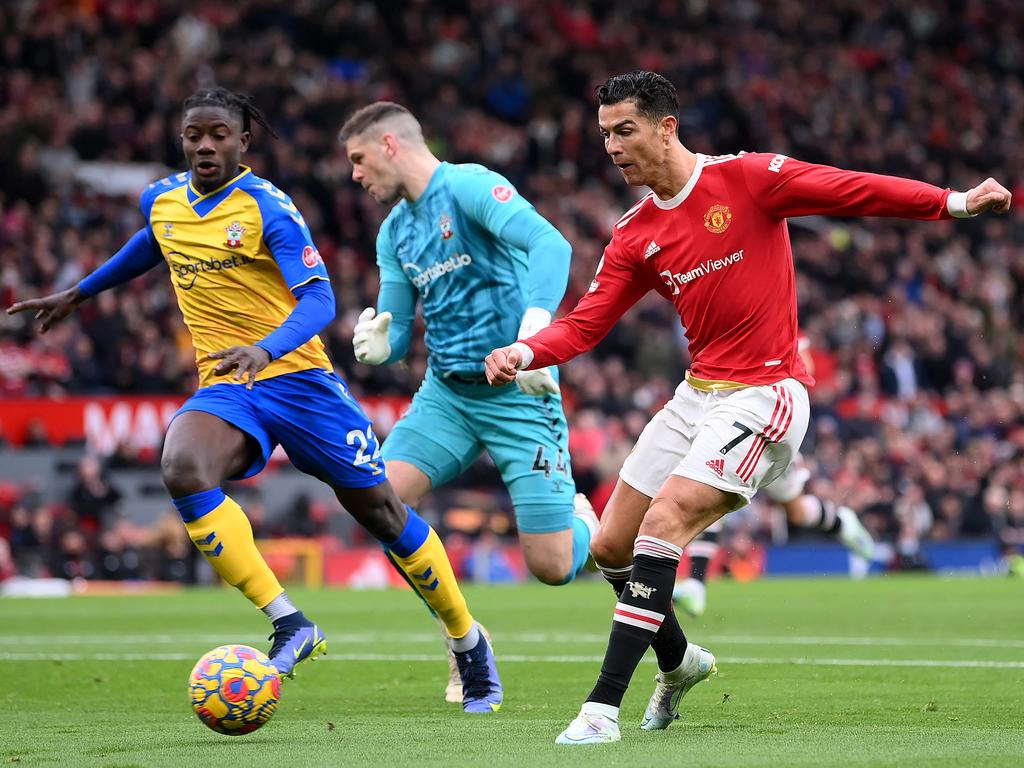 Cristiano Ronaldo is unlikely to make any real difference for Manchester United in the Champions League, despite his hefty price tag. Picture: Laurence Griffiths/Getty Images
Four from five
Besides City and PSG, I would expect Chelsea, Liverpool and Bayern Munich to challenge for the semi-finals, provided they are all in the quarter-final draw when it's made on March 18 and avoid each other, although at least one tie will feature two of these teams if that's the case. I don't see a dark horse winning it, if there are any left at this stage of the tournament.
I find myself asking if the other major leagues are weak at the moment or the Premier League is in a particularly strong period. It was an all-Premier League final last year and could be again because we have three super teams in City, Liverpool and Chelsea.
I see Liverpool doing well against Inter Milan, they have the tools to go away from home, defend well and their forwards will always create something. I don't see Chelsea retaining the trophy, which history tells us is difficult to do, but I expect them to get through against Lille, even if they are not at their best.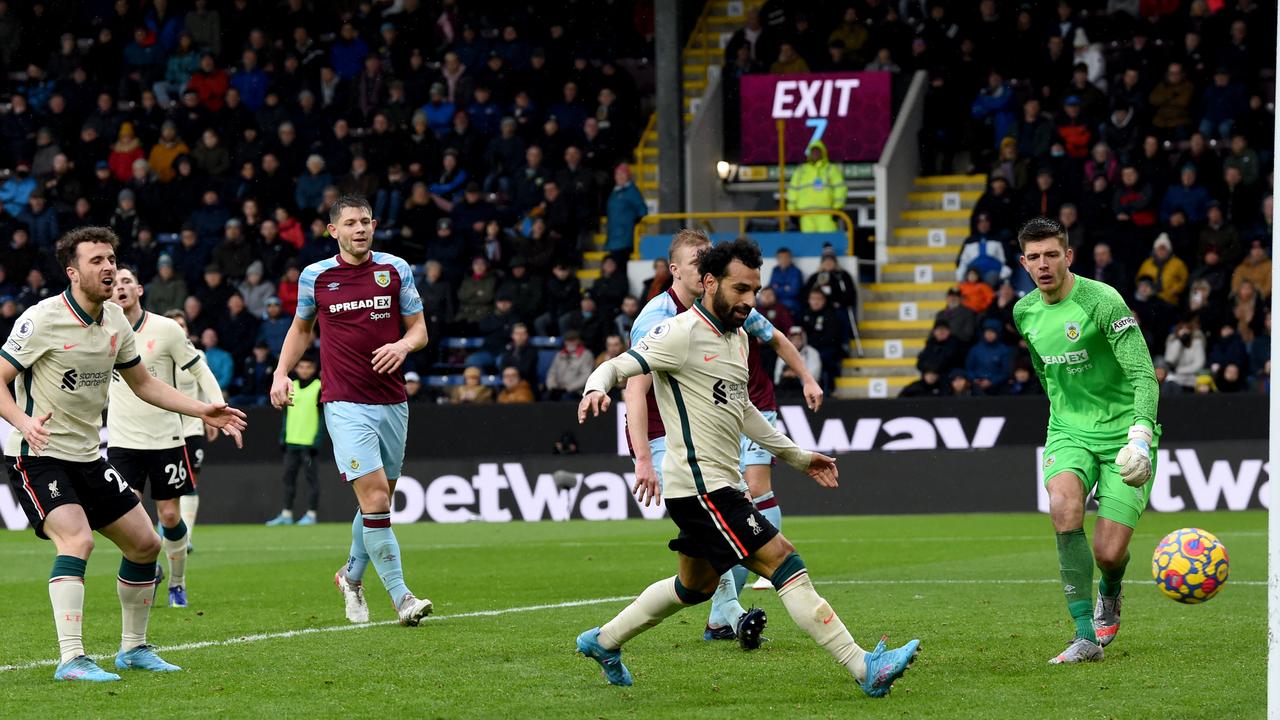 Liverpool's strength in the final third should help them in a relatively easy run to the semi-finals. Picture: John Powell/Liverpool FC via Getty Images
Bayern should have a relatively straightforward win against Salzburg. There could be an inferiority complex with an Austrian team playing them, particularly if Bayern score early. If they turn up thinking it's a formality, Bayern could come unstuck, but they could have a bad night in the first game and still go through.
Two ties that are too tough to call
Villarreal against Juventus and Benfica against Ajax are the toughest ties to call in the round-of-16. Juventus are having a tough time of it and Villarreal showed by winning the Europa League last season that they know how to get through over two legs in a knockout competition.
Having worked there, I know Benfica are a great club and on a European night the crowd get right behind them. If they can get on top of you, they will stay on top of you and score goals.
SL Benfica will pose a threat at home and in front of the European crowds against an English side. Picture: Gualter Fatia/Getty Images
Ajax are still a young team, so it's a hard one to call because you could see the home team dominating in both legs. They are both selling clubs in the context of the Champions League. Getting out the group stage is success for them. Of course, with their history as previous winners, they will both want to do better than that, but they are competing against clubs with enormous budgets.
-The Sunday Times