Can Loris Karius ever recover? How other sportsmen dealt with high-profile failures
High-profile matches normally bring out the best in players. Sometimes, they bring out performances that would rather be forgotten.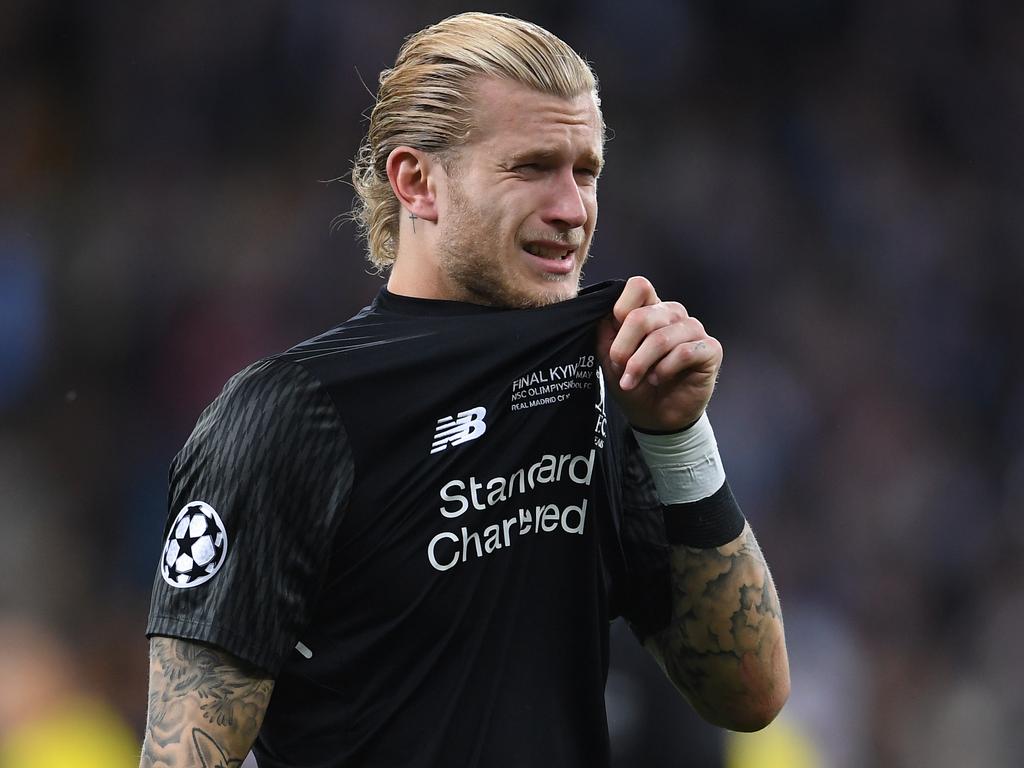 Loris Karius apologised to fans after Liverpools 2018 Champions League final loss to Real Madrid. Picture: Laurence Griffiths/Getty Images
"Haven't really slept until now … the scenes are still running through my head again and again … I'm infinitely sorry … I know that I messed it up with the two mistakes and let you all down … we will come back stronger."
Loris Karius was right about the last part; Liverpool have come back a whole lot stronger. Four years after they lost 3-1 to Real Madrid in the Champions League final, it is a superior outfit that will seek revenge on Saturday evening in Paris.
Sadly for the German goalkeeper, his descent from first choice on that calamitous evening to fifth in the pecking order at Anfield is one of the starkest measures of change. Karius is still being paid handsomely by Liverpool but it is not even clear if he has a place in the travelling party this weekend.
For the past 12 months, Karius has been coming into training to work with Alisson, Caoimhin Kelleher, Adrian and Marcelo Pitaluga knowing it will take all four of them to share a case of Covid for him to be more than a spare part. It is not as if he is in exile or being punished; it is just the brutal reality of elite sport.
It used to be said that goalkeepers are mad, but vulnerable might be nearer to the truth when one reflects on how the German's career went so spectacularly awry on the biggest night of his life. We might ask whether he can ever recover from his last, fateful appearance in a Liverpool shirt in Kyiv.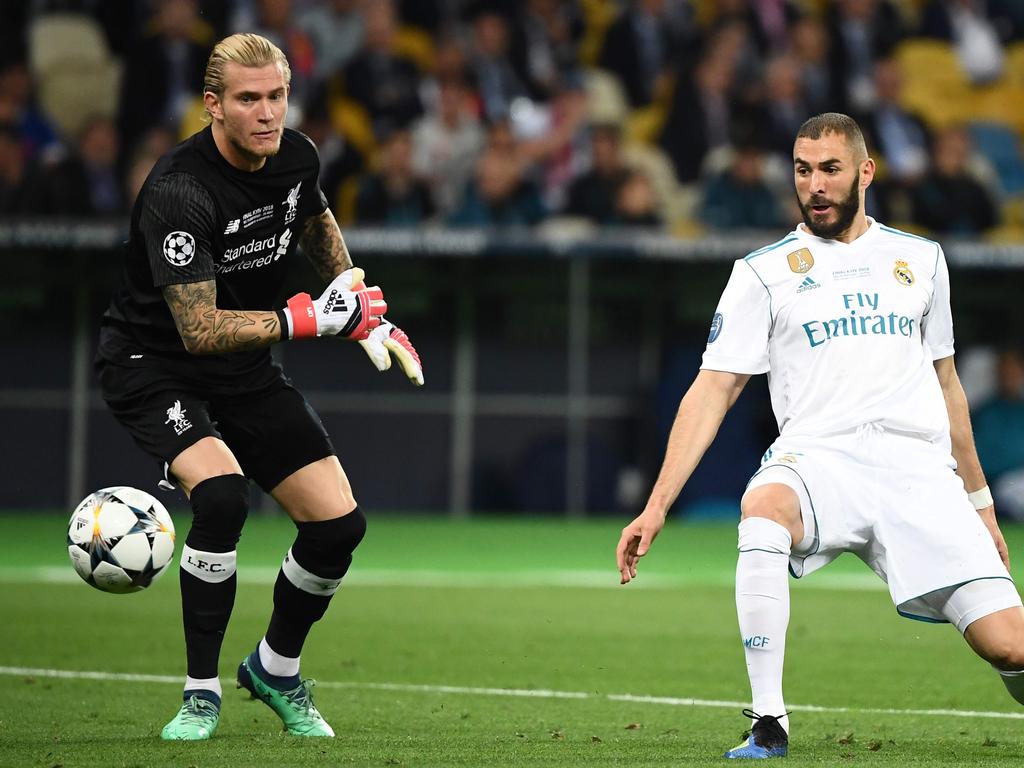 The trajectory of Karius' Liverpool career changed that night in Kyiv. Picture: AFP Photo/Franck Fife
To watch that final back again and the moment, at 0-0 in the 51st minute, when he throws the ball straight against the outstretched leg of a disbelieving Karim Benzema is to feel once again the abject mortification; to see him spill Gareth Bale's long-range shot over his own shoulder to give Real a 3-1 lead and certain victory is to see a ball dropped and a fragile reputation shattered.
The reasons remain disputed. There was the sly elbow which Sergio Ramos planted on Karius's head shortly before the first error.
Returning in July for the following campaign, Jurgen Klopp explained: "Five days after the final, Loris had 26 of 30 markers for a concussion still."
He added: "If you ask Loris, he says he didn't think about it and didn't use it for a second as an excuse. We don't use it as an excuse, we use it as an explanation."
But can it fully explain how Karius has struggled to rebuild a career which was regarded as so full of promise in 2016 when Klopp went back to Mainz, his former club, to sign the former Germany Under-21 goalkeeper for pounds 4.7 million to challenge and then take over from Simon Mignolet? Without ever fully convincing, in Karius's second season he had managed to do that; he was then involved in epic matches like knocking Manchester City out of the Champions League en route to the final.
But the threat is always there for a goalkeeper. "It's a very different psychological place," Rob Green, the former England international and now pundit, explains. "The only person on the pitch whose job is entirely reactionary. That is a very different challenge in itself."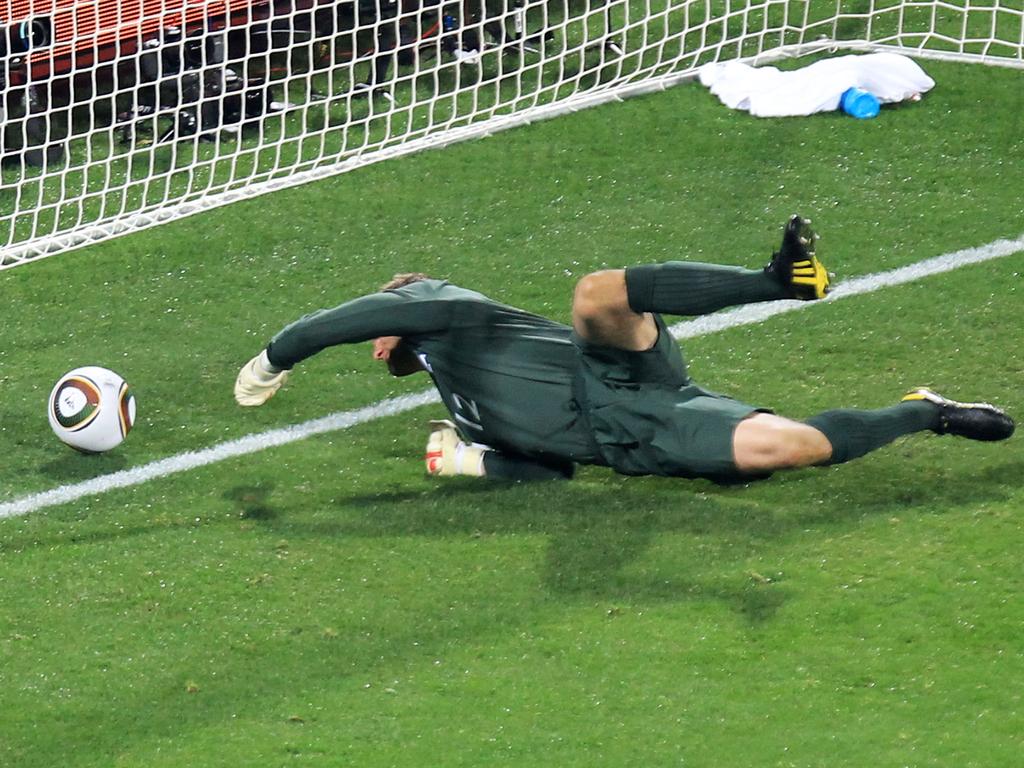 Rob Green knows what it's like to come back from a high-profile error. Picture: Martin Rose/Getty Images
Green used a psychologist for support to avoid feeling as though he was separate to the outfield players, and in preparation. "Visualisation was a big thing for me," he says. "The night before a game I would spend an hour writing through what I thought might happen, what I wanted to happen, how I intended to feel, my trigger words. What do I feel when I am in the right mindset?"
It is, he says, all about reinforcing the ability to respond to the inevitable mistakes; like missing a backpass early in his career at Norwich City and, infamously, allowing a Clint Dempsey shot through his grasp in England's opening game of the World Cup, against the United States, in 2010.
"We did not lose the game," he says. "I made saves in the second half which kept us in it. It was a one-off. But you need a body of armour and that comes from the process. Once every six months, say, you will have one and think: 'That's awful.' Even the best goalkeepers. It is about having the processes to make sure it is one mistake. With Karius it happened with two."
Was it coincidence, or concussion, that led Karius to have his worst night when the pressure was at its most intense? Jeremy Snape, the former England cricketer turned successful sports psychologist, knows how easy it is to freeze on such an occasion. He was playing against India in a one-day international in 2002 in front of 120,000 raucous fans in Calcutta when, as the pressure grew on a run-chase, he ran out Andrew Flintoff.
"I was in a cauldron of noise but the loudest voice was the one in my head saying, 'You've really messed this up, this will ruin your career,' " Snape says. "I had an out-of-body experience. My hands were numb, my legs felt like lead and I was hyperventilating. I was in a panic."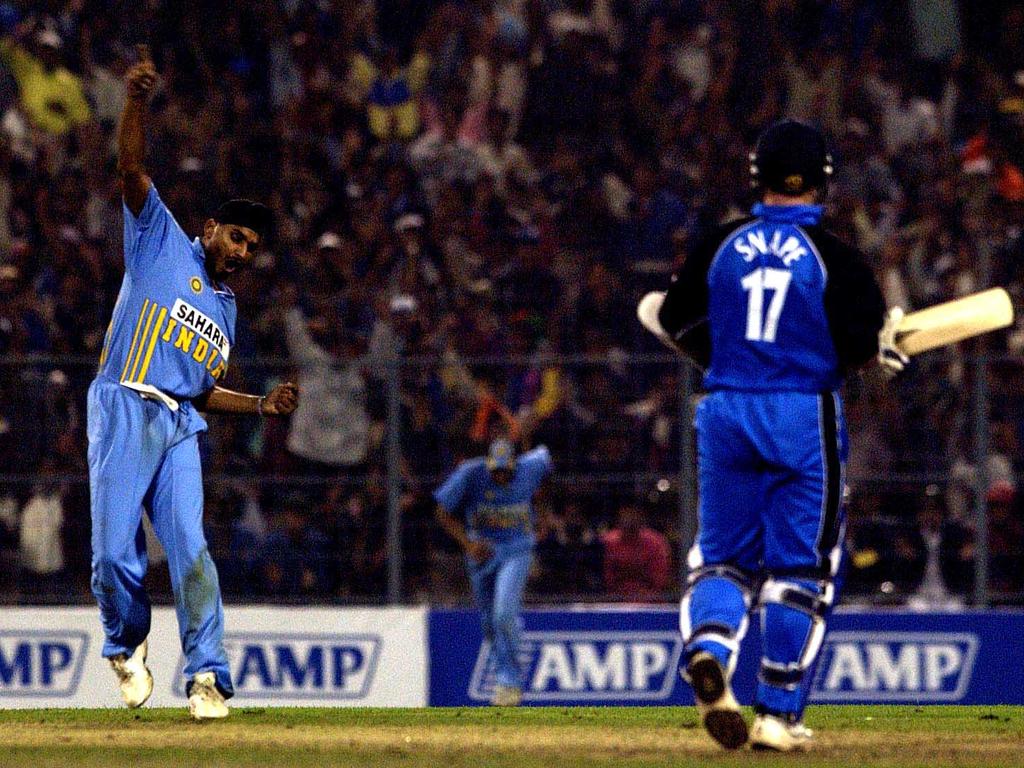 Harbhajan Singh dismisses Snape during the 2002 one-day series between India and England. Picture: Tom Shaw/Getty Images
He played a reckless shot, almost relieved to be out, and it set him on a new path with the company Sporting Edge towards understanding how psychology has to fight against human instincts.
"Our brain is primed to recall damaging, scary or negative incidents because we are designed, not around high-performance, but how to stay safe," he says. "It's hardwired in us.
"Then comes the modern overlay of media and social media which has reached a whole new level; a game broadcast to the world with endless analysis, millions of social media addicts turning it into memes and gags. You can struggle to escape.
"The worst-case scenario in our belief system is when we take it to an identity-level – 'I am a failure' – and it's fixed. At the other end, there is the ability to see it as a specific error of skill at a specific time to learn from. The growth mindset. That's the continuum we work on." Among the tools Snape uses to help athletes to overcome failure is looking far beyond sport. "We talk about investing in other identities; about being a father or husband, brother or son, teammate or mentor. Being a footballer is just one of those."
To see Karius's Instagram page is to be unclear whether he is a goalkeeper or fashion model. He did try to resume his career with a two-year loan at Besiktas from August 2018 but a couple of errors in the Europa League drew unwanted attention. The loan was cut short following a pay dispute and Karius joined Union Berlin but played only four Bundesliga games.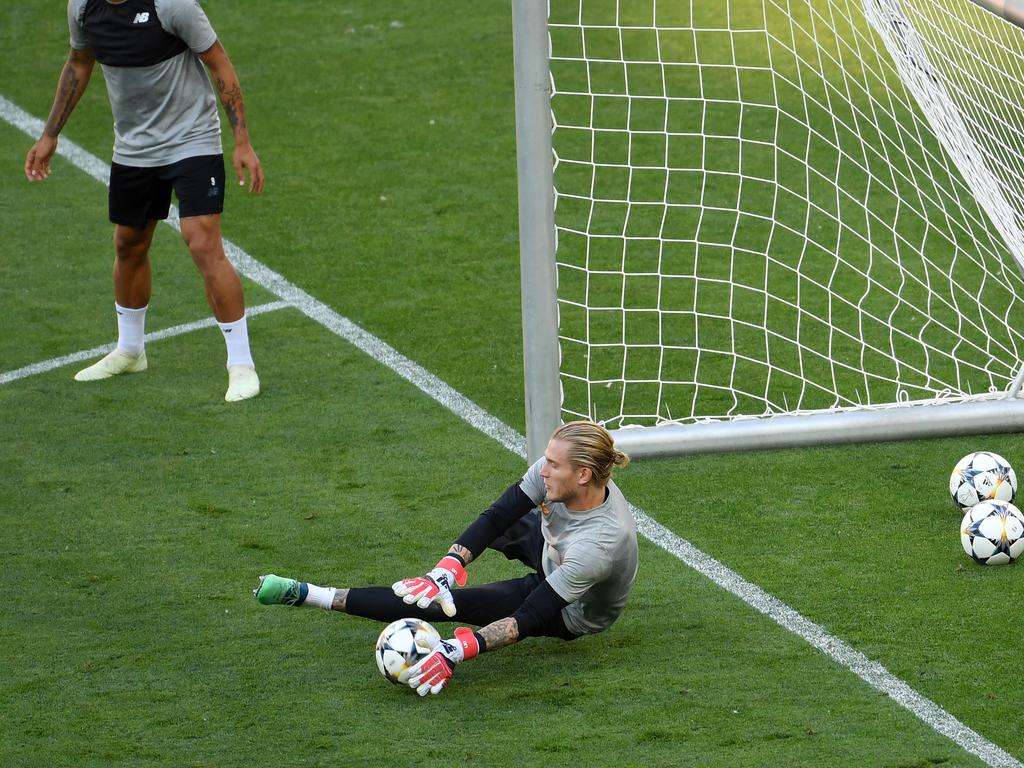 Karius' role at Liverpool has been reduced to a training player. Picture: Mike Hewitt/Getty Images
With a year left on his contract he returned to Merseyside but, while there was interest last summer, Liverpool were unwilling to subsidise his wages to help him play elsewhere. All season Karius, who turns 29 next month, has turned up for training knowing he is at the bottom of a list topped by the exceptional Alisson, who joined Liverpool for pounds 66.8 million from Roma soon after the Kyiv final and represents the most significant upgrade from the 2018 contest.
John Achterberg, the goalkeeping coach, has kept Karius involved but one source described the German as "like an island" – even more alone than usual for a goalkeeper – as he has seen out the final weeks of a Liverpool career which effectively ended four years ago. As Klopp's men seek revenge against Real, Karius will have to pursue his redemption elsewhere.
Gaffe-prone goalkeepers who lost their place
Massimo Taibi, Manchester United
In his third game for United, against Southampton on September 25, 1999, the pounds 4.5 million signing let a weak shot from Matt Le Tissier slip underneath his body and through his legs during the 3-3 draw. The error led to him being dubbed "The Blind Venetian" by one newspaper.
He played only once more for United, in a 5-0 defeat away to Chelsea on October 3, 1999.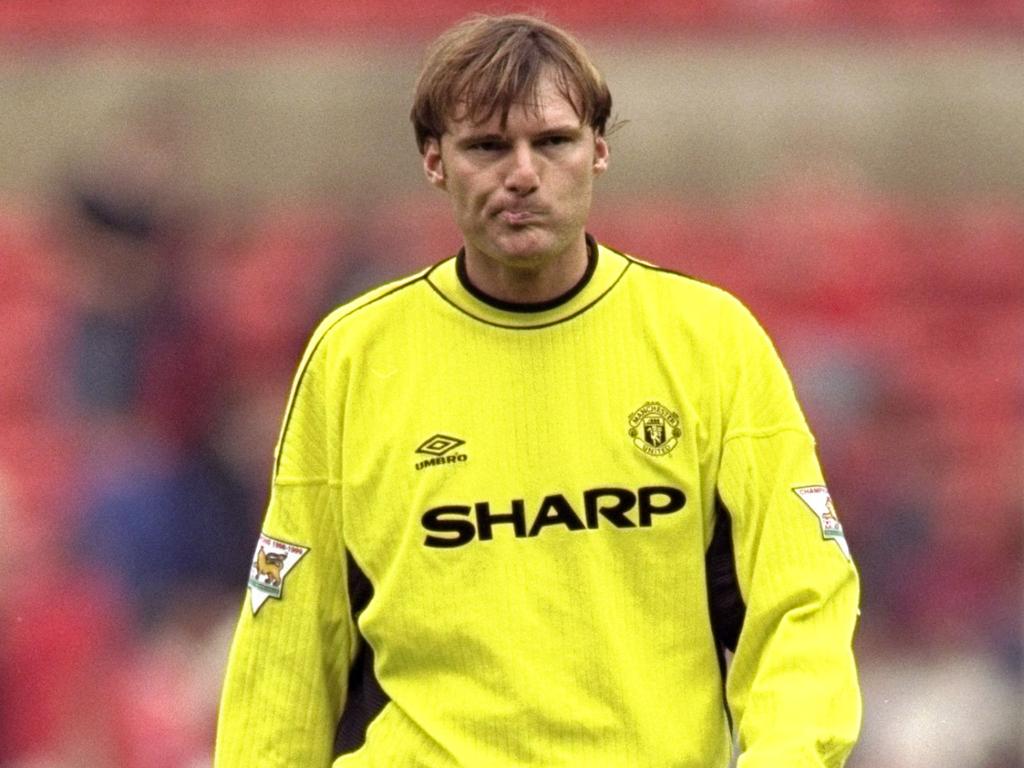 Massimo Taibi was labelled the 'Blind Venetian' at Manchester United. Picture: Alex Livesey /Allsport
Frank Haffey, Scotland
Remembered as one of Celtic's great – and more eccentric – goalkeepers, Haffey made 201 appearances for the club.
However, his international career was somewhat shorter. In his second game for Scotland, in 1961, he conceded nine goals against England. He never played for the national side again and later moved to Australia.
After hanging up his gloves he became a comedian and later ran a goalkeeping clinic on the Gold Coast, Queensland.
Jim Leighton, Manchester United
Leighton won seven domestic trophies and the 1982-83 European Cup Winners' Cup with Aberdeen under Sir Alex Ferguson.
He followed Ferguson to Old Trafford. In the 1989-90 season, Leighton was in goal for a 5-1 defeat by their neighbours Manchester City. He then conceded three goals in the 1990 FA Cup final, a 3-3 draw with Crystal Palace.
He was dropped for the replay, in which Les Sealey made a number of saves as United won 1-0. Leighton only made one more appearance for United and later joined Dundee in February 1992.
His relationship with Ferguson deteriorated to the point where the two were no longer on speaking terms.
Perry Suckling, Crystal Palace
Capped by England at under-21 level, Suckling helped Crystal Palace win promotion to the top flight in 1989.
But in September he conceded nine goals in a notorious defeat by Liverpool at Anfield, persuading the Palace manager Steve Coppell to make Bristol Rovers' Nigel Martyn the world's first pounds 1 million goalkeeper a few weeks later.
Martyn was in goal when Palace gained their revenge over Liverpool in the FA Cup semi-final that season. Suckling later played in South Africa and finally for King's Lynn. He is now the head goalkeeping coach at Tottenham Hotspur's academy.
– The Times

Originally published as Can Loris Karius ever recover? How other sportsmen dealt with high-profile failures