David Beckham and Lionel Messi — de luxe sportswashers happy to dirty their reputations by taking Qatar and Saudi cash
Footballing greats like David Beckham and Lionel Messi are soiling their reputations by doing deals to promote Qatar and Saudi Arabia.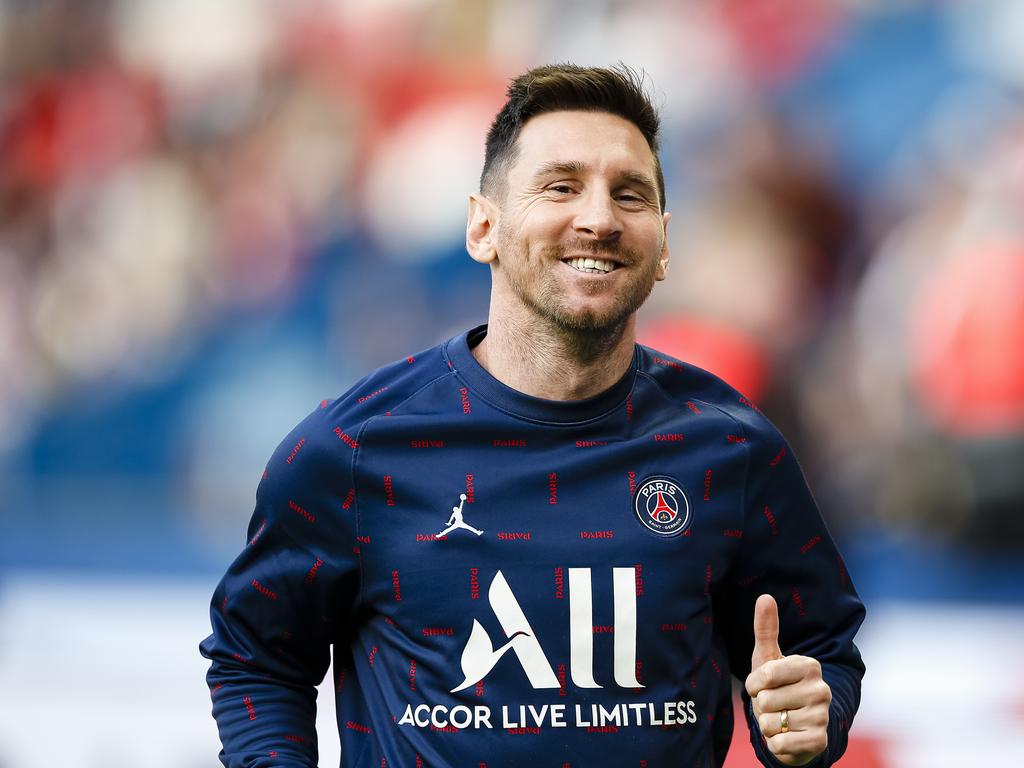 Leo Messi has been criticised for doing a deal to promote Saudi Arabia. Picture: Antonio Borga/Eurasia Sport Images/Getty Images
What is it about iconic figures in the sports world that makes them go all giddy and say yes when in the company of the obscenely rich? Last October it was reported that David Beckham had agreed to be a tourist ambassador for Qatar and the public face of this year's Fifa World Cup. Beckham will fulfil the ambassadorial role until 2031 and earn $200 million (about £163 million) for his not considerable troubles.
Last week Lionel Messi signed a similar deal to become some sort of tourist ambassador for Saudi Arabia. If Beckham is worth $200 million to the Qataris, what is Messi's value to the Saudis? Let's not even go there. Perhaps Messi felt in need of a financial boost. Last year he earned only $122 million, the poor guy.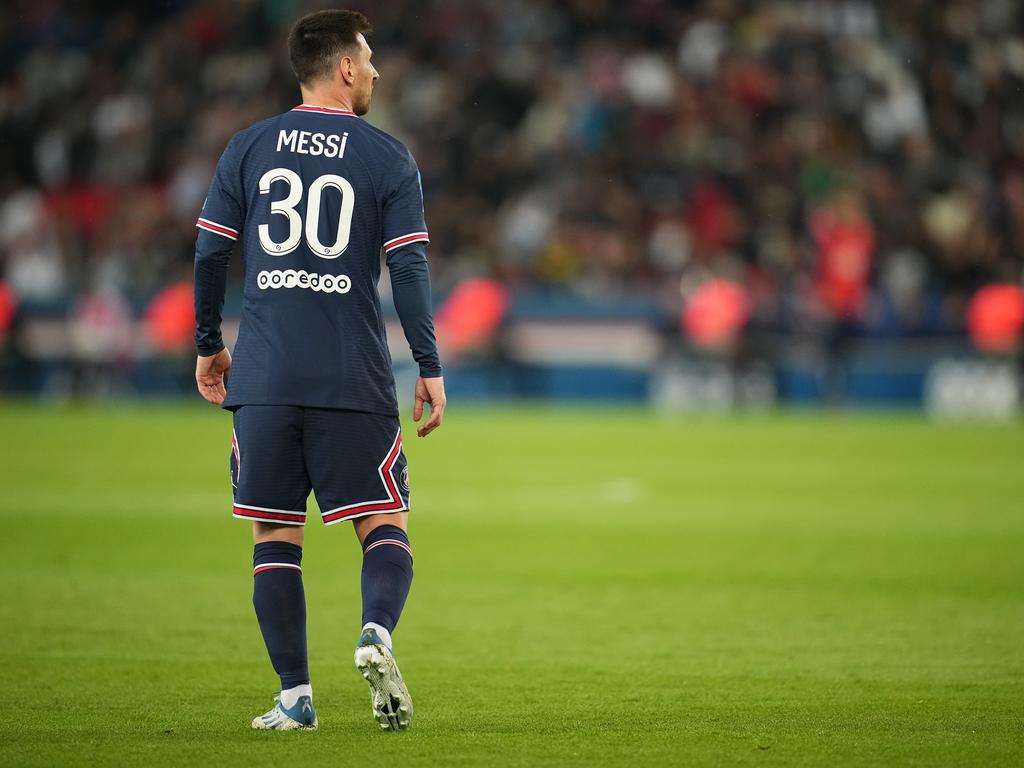 Leo Messi has signed a deal to become a tourist ambassador for Saudi Arabia. Picture: Glenn Gervot/Icon Sportswire/Getty Images
So Lionel, in your role as an ambassador for Saudi Arabia, are you OK with the government executing 81 people on one day last March, or have you wondered about the execution of Mustafa Hashem al-Darwish last year. Al-Darwish was executed for offences he committed six years before, when he was 17.
According to Reuters, the charges against al-Darwish included "seeking to disturb security by rioting" and "sowing discord". It was also alleged that he had on his phone a photo considered "offensive to the security forces". They also said that he had tried to form a terror cell with the intention to carry out an armed revolt. At the age of 17.
Messi flew into Jeddah last week and was welcomed to the port city by the Saudi minister of tourism, Ahmed Al Khateeb. On social media, Al Khateeb said: "I am pleased to welcome Lionel Messi to Saudi Arabia. We are excited for you to explore the treasures of the Red Sea, the Jeddah Season and our ancient history. This is not his first visit to the Kingdom and it will not be the last! @VisitSaudiNow."
While in Jeddah, Messi was shown round the old city by Princess Haifa Al-Saud, the assistant minister of tourism. "I am glad that he was mesmerised by its essence, heritage and beauty," Princess Haifa wrote on Twitter. Messi posted a photo of him and his PSG team-mate Leandro Paredes sitting on the deck of a yacht, "Discovering the Red Sea, #VisitSaudi."
With 375 million social media followers, Messi has the means to influence how people see Saudi Arabia. He is not an unintelligent person and will know why he is being so generously rewarded. As sportswashing machines go, he is a deluxe model. In this regard, Beckham is not far behind.
Perhaps it's naivety but I don't get why Beckham ends up in bed with Qatar. He worked with the Football Association, the Conservative government and Prince William in the effort to convince Fifa that England should host the 2018 World Cup. In the pursuit of votes he went and stayed at the home of the influential official Jack Warner in Trinidad, to get Warner's backing for England's bid.
In Fifa's cesspit, where World Cup votes were bought and sold, Beckham, David Cameron and Prince William were out of their depth. England's bid never got to first base. The US justice department is still seeking the extradition of Jack Warner so that he can be tried on a string of charges. Like his colleagues on England's bid team, Beckham was made to look foolish through a corrupt process that ended with Russia being awarded the 2018 tournament and Qatar getting 2022.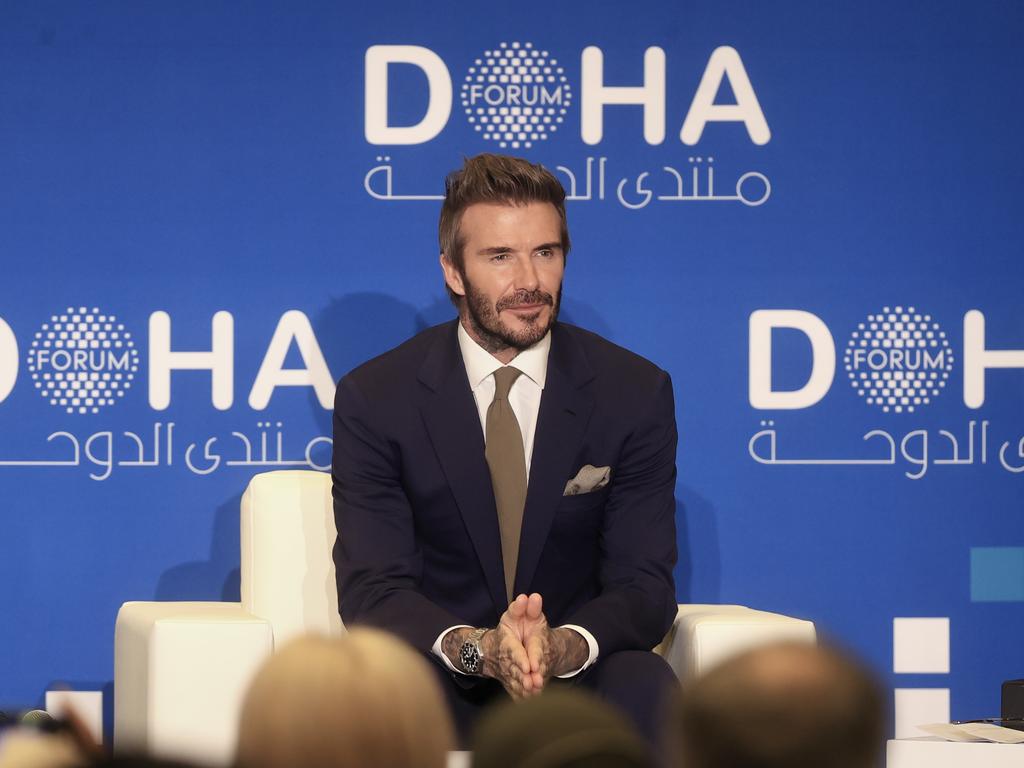 David Beckham has an ambassadorial role with Qatar. Picture: Mohammed Dabbous/Anadolu Agency/Getty Images
Russia and Qatar were just the most adept players in a rigged game.
Now Beckham takes $200 million and tells us now wonderful Qatar is.
For the 2018 World Cup, we flew into St Petersburg and then travelled by coach to Repino, a quiet resort town on the Karelian Isthmus. That's where England's team had set up camp. The weather was pleasant and on the first morning in Russia, I walked through a park by the sea in Repino and watched a group of locals playing volleyball on a grass court. What was remarkable was the composition of the teams.
There were men and women, grandads and grandmas, kids and grandkids. They played competitively but respectfully. In its way, it was sport at its most joyous. I walked on wondering if maybe Russia wasn't such a bad country after all.
For five weeks this thought would constantly resurface as ordinary Russians smiled and welcomed us. It helped us to forget that a few weeks after the "success" of the Sochi Winter Games, President Putin decided the time was right to annex Crimea. This was no coincidence. His popularity at home touched a new high and with the pictures from Sochi still vivid, western countries lost sight of the threat Russia still posed to Europe's security.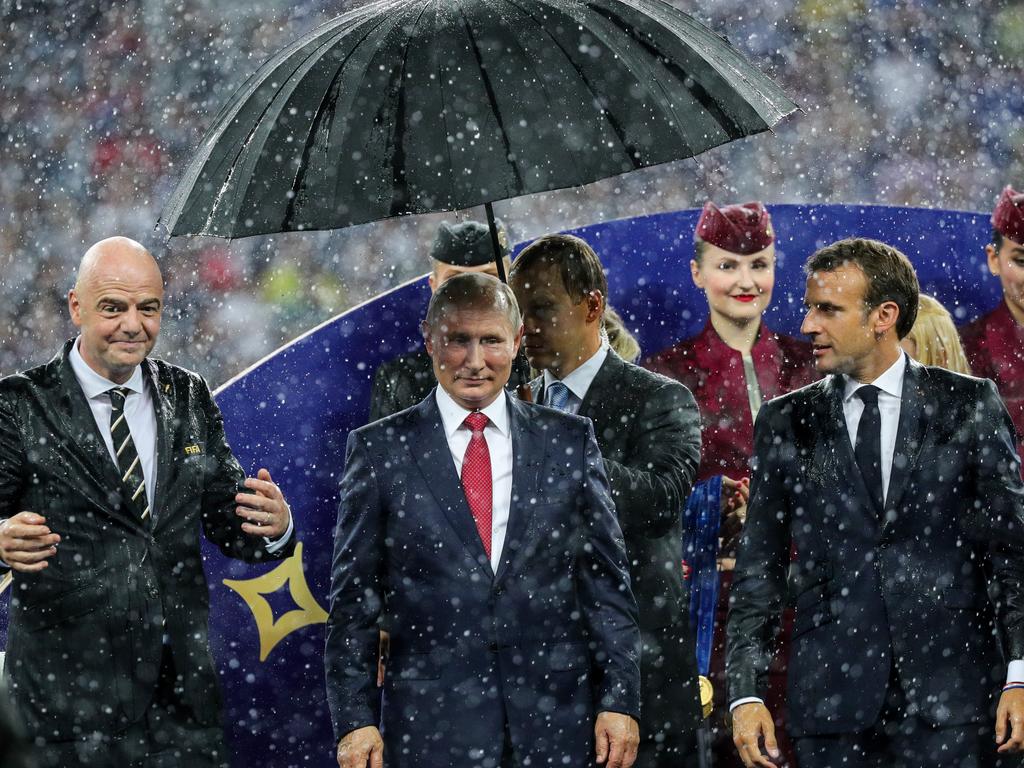 Russia hosting the 2018 World Cup was a classic case of sportswashing. Picture: Christian Charisius/Getty Images
Foolishly, we thought that having the World Cup in Russia would endear them to us, and make them feel better about themselves and their place in the world. Now, in the midst of the atrocities being inflicted on Ukraine, there is at least a greater understanding of how Russia has used sport.
Beckham gets $200 million because he can help to change the global view of Qatar; the same for Messi, Greg Norman, Phil Mickelson and Newcastle United in their Saudi roles. These countries pay top dollar for some elite sportswashers and they will demand a return. Beckham and Messi can take the money but there will be a hit to their reputations.
Newcastle United's fans can dream of a better future in the Premier League but will they still be able to cheer their team when it wears the away strip featuring Saudi Arabia's national colours?