Chelsea face financial crunch as credit cards frozen after Roman Abramovich sanctions
Fears about the long-term future of Chelsea grew as banks froze the club's credit cards and Thomas Tuchel admitted players and staff were frightened and worried.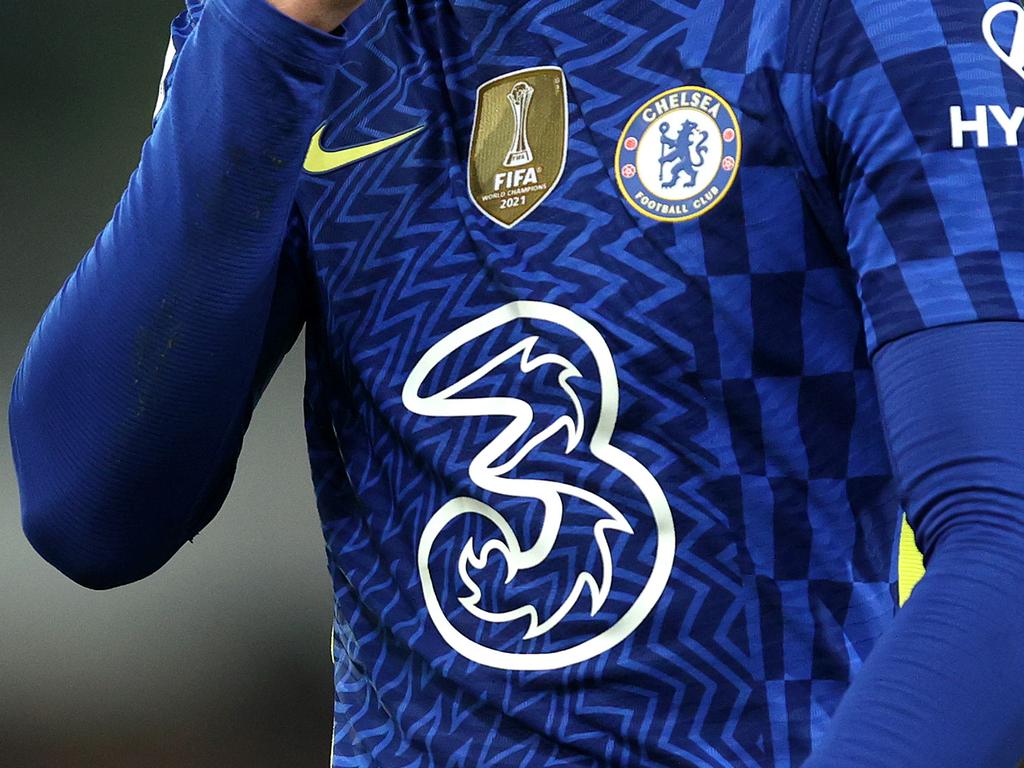 Chelsea's credit cards have been frozen. Picture: Julian Finney/Getty Images
Fears about the long-term future of Chelsea grew as banks froze the club's credit cards and Thomas Tuchel admitted players and staff were frightened and worried.
The government gave Chelsea a licence to continue with football-related activities on Thursday after Roman Abramovich, the club's owner, was sanctioned over his links to Vladimir Putin, the Russian president.
Yet sources at the club have warned that several of the club's corporate credit cards have been frozen because banks are being "risk-averse" despite the licence.
"The licence allows the club to continue with day-to-day activities but the banks don't have the risk appetite for it," a source said. "They've frozen some of the corporate credit cards. It's put a lot more pressure on the club."
It is understood that Barclaycard have temporarily suspended their account because they do not want to be found to be in breach of the government licence. Chelsea are hopeful that once the bank has some clarity on the situation they will unlock the cards.
A senior source at Chelsea nonetheless confirmed that the situation was causing grave concern. "It's making it even more difficult to run our day-to-day operations," the source explained.
Tuchel, the Chelsea head coach, admitted: "Some players will feel uncertainties, some will maybe be a bit frightened, some will be concerned, it's normal. It's also not only about the players, we have a lot of people on the staff and in the club who are maybe also worried and scared and uncertain.
"That's why it's very important that we keep the trust, and the belief in the training centre and all of us, and we rely on ourselves. We are the guys to take care of the sport because we did not cause the situation, we cannot solve the situation."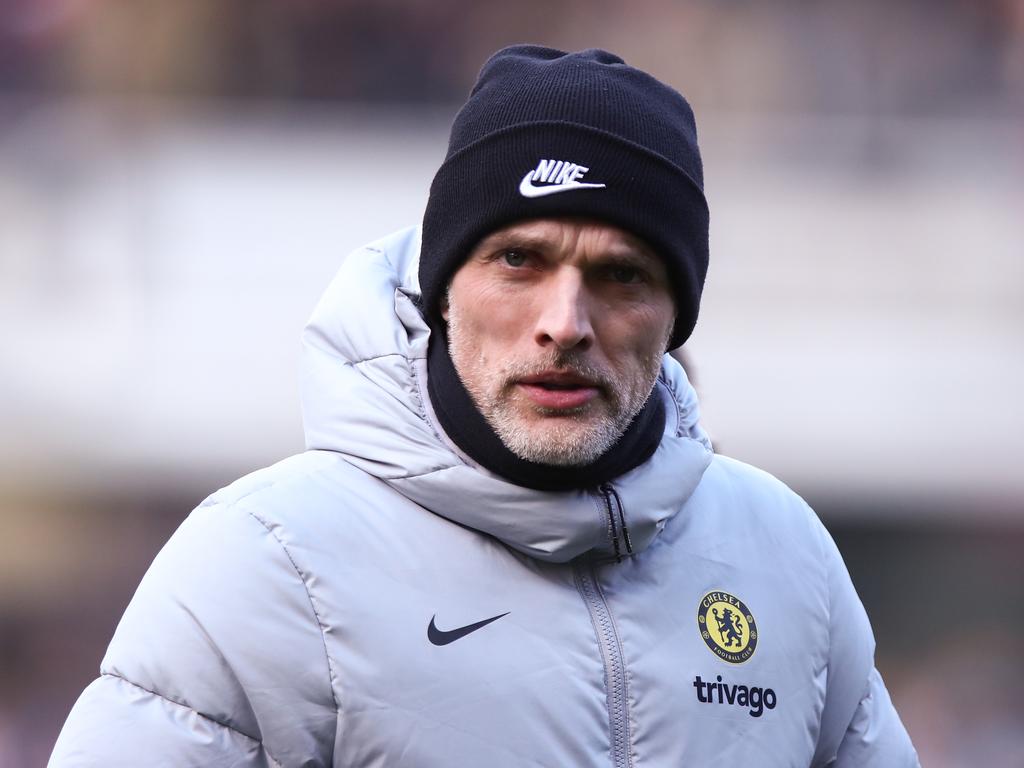 Thomas Tuchel: Some players will feel uncertainties, some will maybe be a bit frightened. Picture: Robbie Jay Barratt/AMA/Getty Images
There were further developments on another dramatic day as the backlash against Chelsea increased:
● Government insiders insisted it was unlikely that restrictions on future ticket sales would be eased when the sanctions are essentially supposed to stop Abramovich from trading.
● Pressure grew on Chelsea's sponsors, including kit manufacturers Nike, to suspend their contracts with the club.
● The sale of the club remained on hold but potential buyers were encouraged to deal with the government directly regarding offers.
● Jürgen Klopp, the Liverpool manager, said that the government did the right thing by imposing sanctions on Abramovich.
● Chelsea fans were told to stop chanting Abramovich's name after singing about their owner during Thursday's victory away to Norwich City.
The main immediate concern for Chelsea is that the crisis triggers an insolvency event which runs the risk of a nine-point deduction under Premier League rules; this also serves to increase the urgency for a sale to go through.
Stamford Bridge staff have been involved in a second day of talks with government officials in a bid to agree amendments to some of the restrictions contained in the licence, again because it is impacting on the club's operating revenue. Chelsea are concerned that the restrictions could quickly leave them in financial difficulty given that they no longer have access to Abramovich's billions.
It may well be that certain restrictions are eased, in particular around the spending caps placed on travel and matchday expenses and the renegotiation of player contracts. But government insiders have said that limits will still need to be placed on commercial revenue streams, such as future ticket sales, when the sanctions are essentially supposed to stop Abramovich from trading. Chelsea argue that they risk running into serious financial trouble without that revenue.
Excluding season tickets, Chelsea generate about £600,000 per match from ticket sales. The government has imposed a £20,000 cap on travel for away matches and £500,000 for stewarding and security costs.
Although it would not solve their financial problems, the club could be permitted to sell tickets for future matches by donating the proceeds as humanitarian aid to Ukraine. Nigel Huddleston, the sports minister, is understood to have told a meeting of the Football Supporters' Association that the government would be open to the idea.
Chelsea's main sponsors are coming under increased pressure to suspend their relationships with the club. The telecommunications company, Three, has suspended its £40 million-a-year partnership with the European and world club champions, while Hyundai has said it is "assessing" the situation.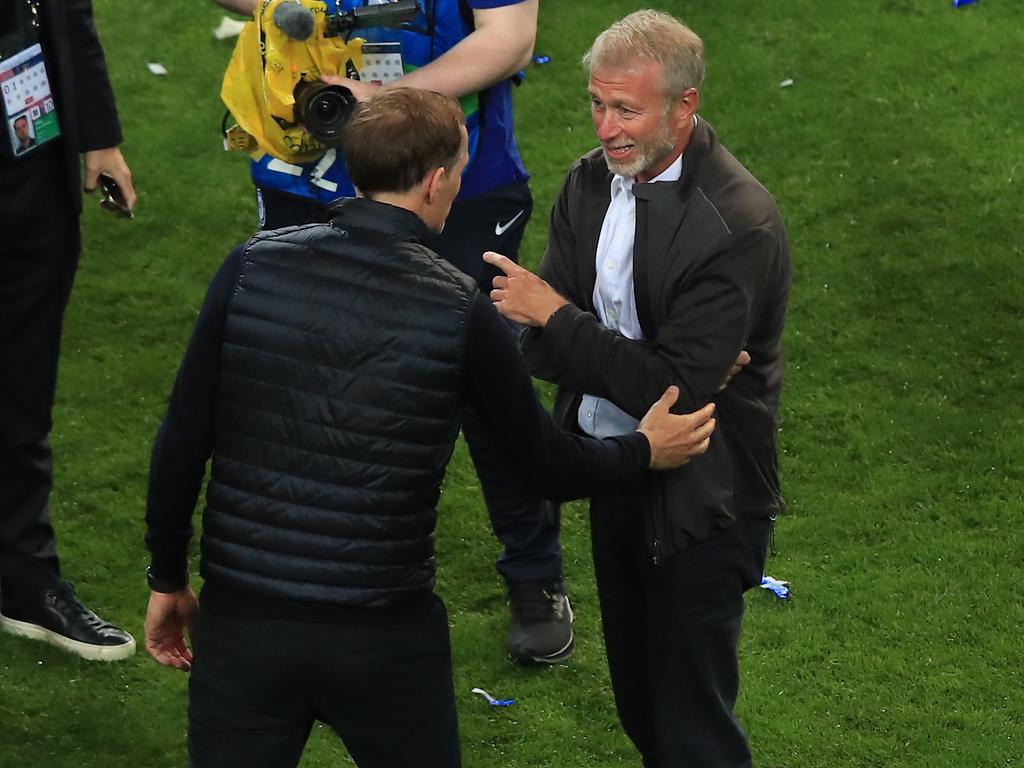 Roman Abramovich (facing) sanctioned over his links to Vladimir Putin. Picture: Marc Atkins/Getty Images
Chelsea play Newcastle United at Stamford Bridge on Sunday and it is not thought their shirts will bear Three's logo. Tuchel has suggested he would support the idea of shirts with a message advocating peace instead.
Trivago, the holiday website, has said it is standing by Chelsea while Nike, which agreed a staggering 15-year, £900 million kit deal in 2016, has so far declined to comment.
Chris Bryant, the Labour MP who led the calls in parliament for the government to sanction Abramovich as one of a number of Russian oligarchs with assets in the UK, believes that these firms should be putting distance between themselves and a football club owner with such close links to Putin.
"I'm a bit perplexed that they haven't all run a mile," Bryant said. "I certainly think they should, and suspend their commercial agreements, until the matter is resolved."
Bryant says the biggest concern remains around the sale of the club, and ensuring that the proceeds of any sale do not go to Abramovich. The Russian-Israeli billionaire claims to have written off the £1.5 billion owed to him in loans and says the net proceeds will be paid into a charitable foundation for victims of the invasion of Ukraine.
As The Times first reported, the US bank appointed by Abramovich to find a new owner has paused the process in the wake of the UK government freezing his assets. But Bryant argued that the government should "seize" Chelsea to gain proper oversight of the sale, even if that means introducing new legislation to do so.
"It seems to me that it's only when they can seize, rather than freeze, that they can redistribute the money," Bryant said. "That may involve a change in the law but I would urge them to do that if they need to."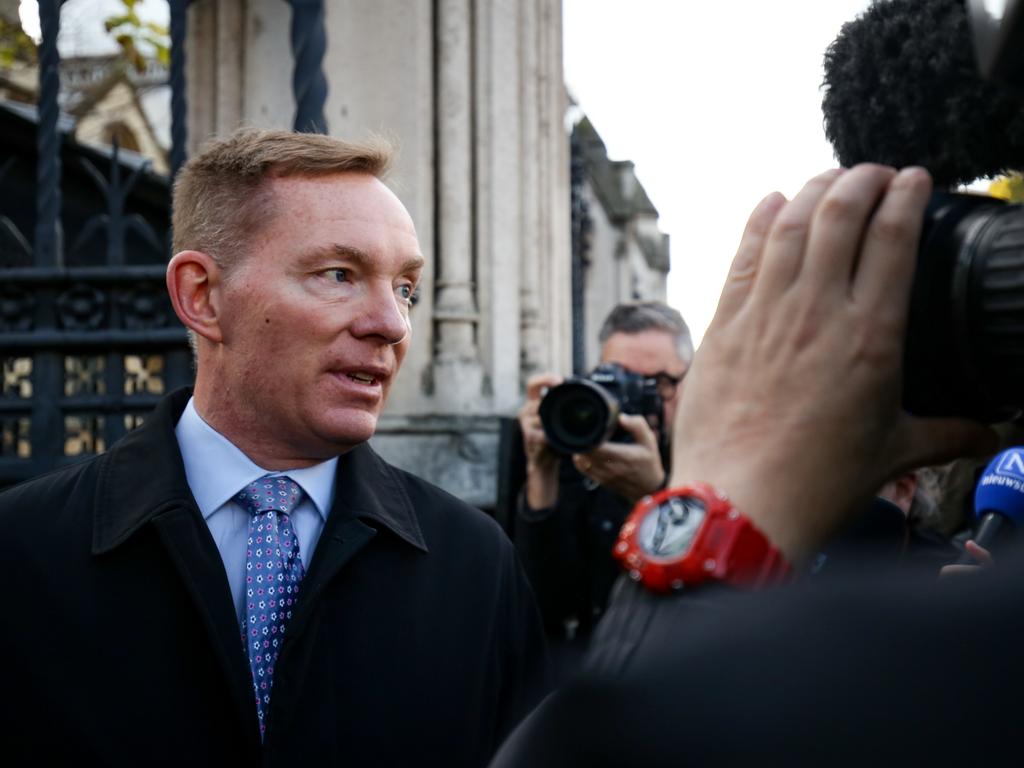 Labour MP Chris Bryant believes the government should "seize" Chelsea. Picture: Jacob King/PA Images via Getty Images
Chris Philp, the digital and technology minister, has said that potential buyers can approach the government. He told Sky News: "If a buyer emerged then it would be open to that buyer or to the football club to approach the government and ask for the licence conditions to be varied in a way that allowed that sale to take place. They would be able to approach the government to make a proposal."
Premier League managers were asked about Chelsea's sanctions at their weekly press conferences. Klopp said that while he had sympathy for Tuchel and the players, he backed the government's stand against Abramovich. "I don't know about Roman Abramovich's role in all these things but, over the years, you could guess that maybe he is pretty close [to Putin] and then I think the British government is right," the Liverpool manager said.
Frank Lampard, the Everton manager, who played for and managed Chelsea, said: "There will obviously be something on a human level if people are losing their jobs at Chelsea that I would care about. I care about the fans — the fans of Chelsea that were there before us and will be there after us. It is a tough moment for the club.
"One of the questions earlier said I was close to Roman Abramovich. I could count on the fingers of one hand how many times I've seen him in the last few years. I worked for Chelsea for 13 years and it was an absolute pleasure, and that's exactly where I want to leave that one."
The government's statement on the sanctions accused Abramovich of "destabilising Ukraine" and suggested that Evraz, a manufacturing company under his control, may have supplied steel used to build Russian tanks. Evraz denies the claims although its board of directors resigned after the sanctions were imposed on Abramovich.
There were repeated calls for Chelsea's supporters to stop singing Abramovich's name after the chants during the club's 3-1 win away to Norwich. Philp said: "I'm a football fan myself and I understand why Chelsea fans have some affection for him, but I would just ask them to think very carefully before doing that again because of the atrocities and the barbaric acts by the Putin regime, which Abramovich has supported and enabled."
Graffiti appeared on a hoarding outside Stamford Bridge which read: "Europe is funding the war — not CFC."
Tuchel said after the Norwich match: "I did not hear them [the Roman Abramovich chants] and did not understand them. It is the first time I hear about it so I prefer not to comment."
Tuchel has effectively become Chelsea's public spokesperson since Russia's invasion of Ukraine placed Abramovich's ownership of Chelsea in doubt.
It is understood that Tuchel and his staff are unhappy about the uncertainty with regards to the squad and potential summer transfers. Key first-team players Antonio Rüdiger, Andreas Christensen and César Azpilicueta are out of contract this summer.
– The Times