Chelsea FC have warned UK government that Abramovich sanctions will devastate the club
Roman Abramovich's sanctions may send the club into financial disrepair, Chelsea have warned the UK government in a bid to ease the restrictions on their owner.
Chelsea have warned the UK government that they face financial ruin if there is not an easing of the sanctions imposed on their owner, Roman Abramovich.
The US bank leading the search for a new owner at Stamford Bridge has informed potential buyers that the process has been paused after the Russian oligarch's assets were frozen in response to the invasion of Ukraine.
The club has been granted a licence by the government to continue all "football-related activities" but restrictions within that licence, including a freeze on ticket sales, have been described as crippling when there is also a block on the sale of the club itself.
"If we aren't allowed to continue operating normally we will very quickly run into the red," a senior Stamford Bridge source said.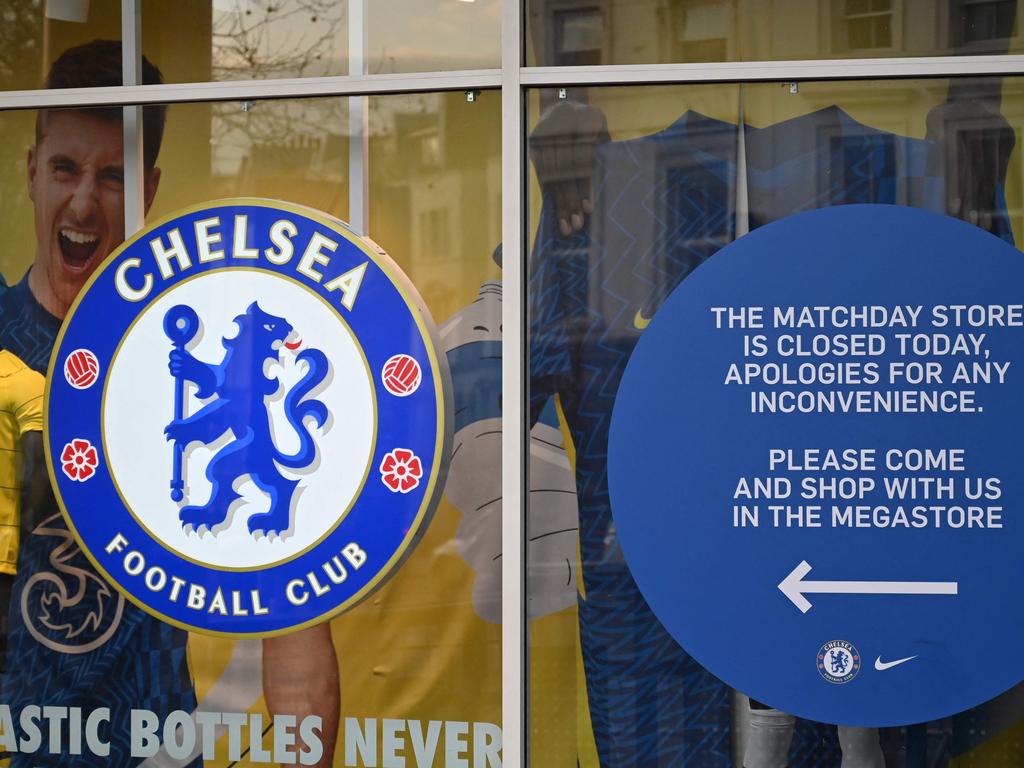 'Closed for business:' Chelsea shirt sponsor Three announced it was suspending its deal with the Premier League club after the UK government slapped sanctions on owner Roman Abramovich. Picture: Justin Tallis/AFP
On one of the most dramatic days in the history of English football, there were a series of stunning developments:
- At 9am, the government imposed sanctions on Abramovich over his links to Vladimir Putin, the Russian president.
- The sanctions prevent Chelsea from selling any more tickets to matches this season, buying or selling players and negotiating contracts - leaving the futures of certain players in doubt.
- The club superstore was shut with supporters asked to leave the premises because of government sanctions.
- Chelsea are not allowed to exceed pounds 20,000 on travel to away matches, and must only pay "reasonable costs" towards home fixtures, "not exceeding pounds 500,000 per fixture, per team".
- Three hours before the team were due to kick off their Premier League match at Norwich City, telecommunications company Three suspended its pounds 40 million-a-year sponsorship deal with the club and asked for its branding to be removed from team kit and at Stamford Bridge.
- Another major sponsor, Hyundai, said it was "assessing" the situation, with sources saying other sponsors were reviewing their agreements. Kit manufacturers Nike declined to comment but pressure grew on other commercial partners to cancel their contracts with Chelsea.
Two of Chelsea's shirt sponsors have suspended their financial support of the club over its' ties to Russian business. Picture: Catherine Ivill/Getty Images
- The sanctions sparked considerable unrest in the dressing room amid fears of a player exodus, with rival clubs now making discreet approaches to unsettled stars. Senior Chelsea officials addressed Thomas Tuchel and his team in a bid to ease the sense of anxiety.
- Chelsea were locked in talks with government officials in the hope that amendments could be made to the licence currently in place.
- Chelsea fans chanted Abramovich's name during their side's 3-1 win at Carrow Road. Tuchel praised his players' response to the day's events and said: "We can trust each other and this will not change. As long as we have enough shirts and a bus to drive to the games we will be there and will compete hard."
The Raine Group, the New York merchant bank appointed by Abramovich to sell the club, told bidders that they had "paused the process".
Raine contacted all interested parties yesterday (Thursday) afternoon and told bidders in an email that "the process has been paused as the parties consider the implications of the developments and discuss next steps with the relevant UK authorities".
The email added that Raine expect to be in touch with more detail "in the next 24 to 48 hours" as more information becomes available. A number of billionaires in America and Europe had expressed an interest in buying the club, including the British property tycoon Nick Candy, Crystal Palace shareholder Josh Harris and a number of other American consortiums.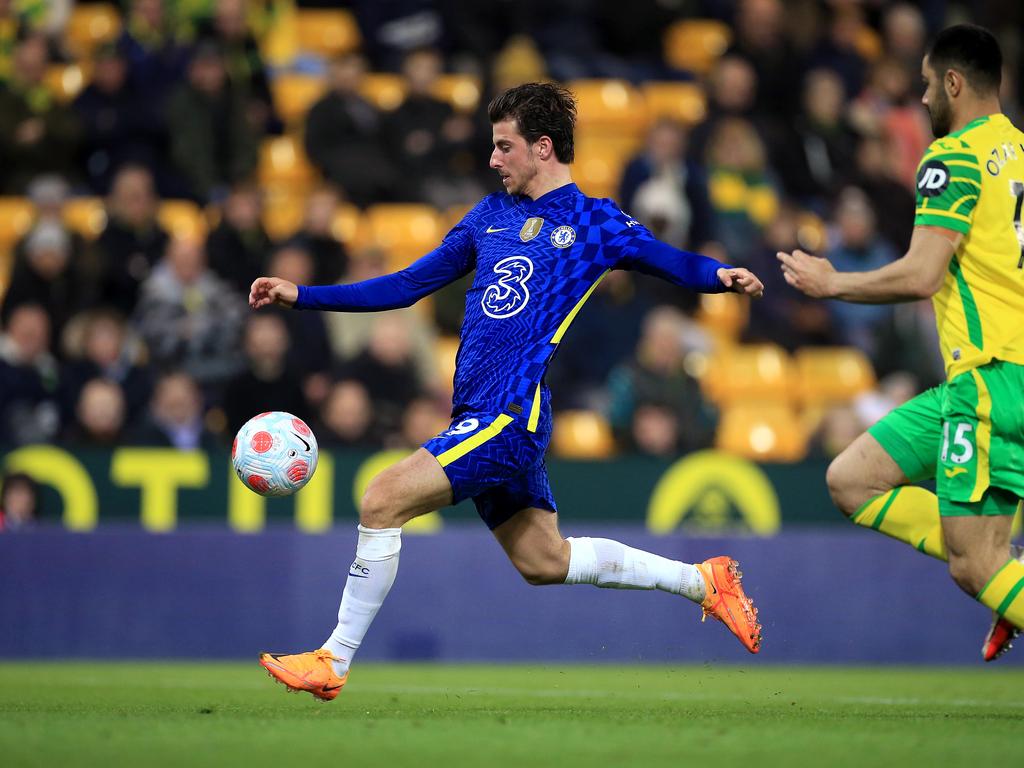 Chelsea managed a 3-1 defeat of Norwich City in the Premier League last night, despite the off-field drama embroiling the club. Picture: Stephen Pond/Getty Images
Chelsea remain hopeful they will be issued with a second licence that enables Abramovich to sell the club as long as the Russian-Israeli billionaire does not receive a single penny in proceeds.
Abramovich said that he had intended to write off the pounds 1.5 billion loan that he is owed by the club with the net proceeds of the sale going to the victims of the Russian invasion of Ukraine via a charitable foundation that he plans to set up.
It is understood that the government will demand full oversight of the process and will demand that any monies have to be paid into an alternative financial vehicle. The proceeds could go to an independent charity, such as the Disasters Emergency Committee.
After imposing sanctions yesterday (Thursday), the government ruled out an immediate sale of the club, which has attracted multiple suitors in recent days, but said it would consider an application for a new licence to allow it to be sold.
As part of the initial licence that enables Chelsea's teams to keep playing are restrictions on future ticket sales, other commercial business and a limit on spending.
Season ticket holders and fans who have already bought tickets will be allowed to attend their matches. Away fans are not currently able to attend but tickets could be given away for free. Catering facilities will remain open at home matches.
Chelsea could end up playing behind closed doors should they reach the quarter-finals of the Champions League or the FA Cup semi-finals but the government will probably look favourably on schemes to fill stadiums such as allowing season ticket holders and local schools to attend for free.
Chelsea fans may be locked out of Champions League matches if the club are unable to finance game. Picture: AMA/Corbis via Getty Images
In their meeting with the Department for Digital, Culture, Media and Sport the club will argue that the restrictions on ticket sales are unworkable. They would also like the government to review the position on player contracts.
Three first-team players - Antonio Rudiger, Andreas Christensen and Cesar Azpilicueta - are out of contract in June while there are fears in the dressing room of a squad exodus.
Chelsea's rivals have begun sounding out players at Stamford Bridge and talks between the club and Rudiger had already been put on hold following Russia's invasion of Ukraine.
Rudiger had been keen to remain at Chelsea but was looking for a contract with significantly improved terms to the one he signed after joining the club in 2017 from Roma. As he is in the final six months of his deal, Rudiger is free to talk to other clubs.
Barcelona are keen on Christensen, 25, and Azpilicueta, 32, who has spent ten years at Chelsea. Bayern Munich are also extremely interested in Christensen, the Denmark international, but have been unable to compete with the financial package presented by Barcelona.
Bayern have been in talks with Rudiger, too, and Real Madrid have also shown interest.
There is also doubt over the futures of a number of players in the Chelsea women's team with South Korean midfielder Ji So-yun out of contract.
Pressure grew on Chelsea's sponsors to end their agreements with the club yesterday (Thursday) and shirt sponsors Three announced they would be suspending their contract.
Both Chelsea men's and women's sides wore shirts with their sponsor's logo for their matches last night (Thursday) - Chelsea Women won 4-1 at West Ham United - but will have to remove them for future games.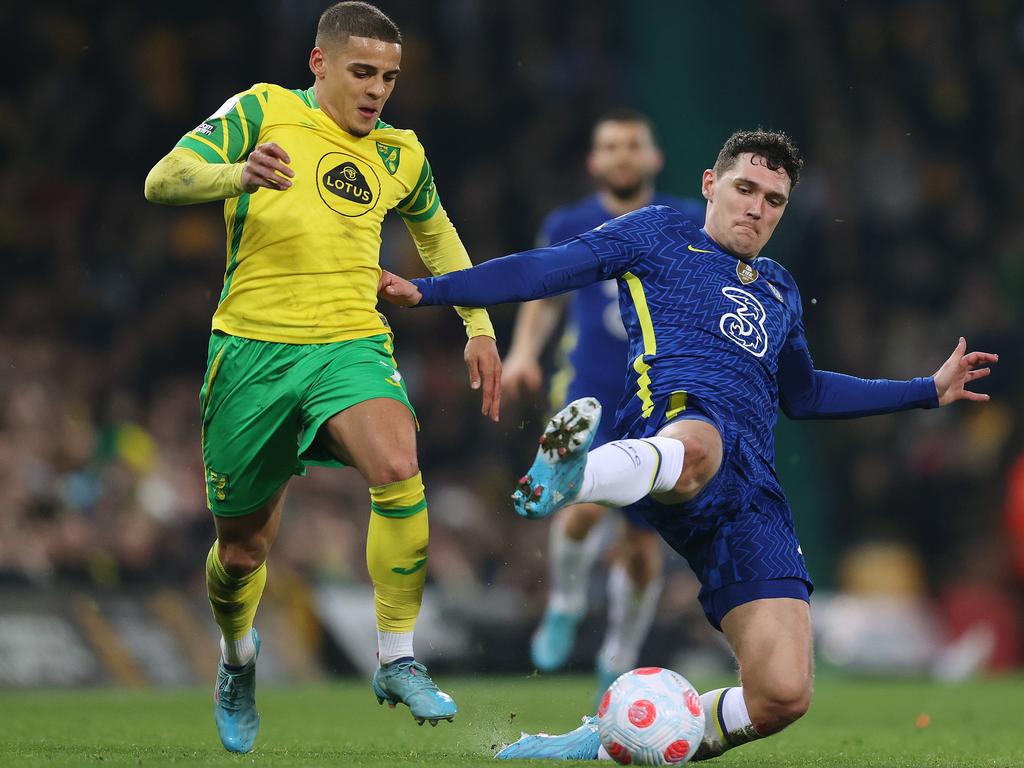 Danish defender Andreas Christensen is off contract in June and has attracted a great deal of interest from rival clubs. Julian Finney/Getty Images
Speaking after last night's (Thursday's) win at Norwich, Tuchel said: "Maybe on a day like this you would talk about the Champions League games last night (Thursday) but nobody talks about this.
"We cannot influence it so we allowed ourselves to enjoy [playing]. We have the privilege to play and sometimes it's good to sweat it out.
"I would love to talk about sport but of course I understand you have a lot of questions. We are also an entertainment so that's why it is like this."
For all the employees at Chelsea and the fans, the government statements on the sanctions imposed on the man who transformed the fortunes of the club when he bought them in 2003 would have made for uncomfortable reading.
Abramovich was accused of "destabilising Ukraine", with the government suggesting a manufacturing company under his control may have supplied steel used to build Russian tanks.
The oligarch will be formally barred from travelling to the UK and conducting financial transactions with any individuals or businesses in this country. It is the first time Abramovich has been sanctioned by any country. All his assets in the UK have been frozen, including his pounds 200 million property portfolio as well as the club he values at pounds 3 billion.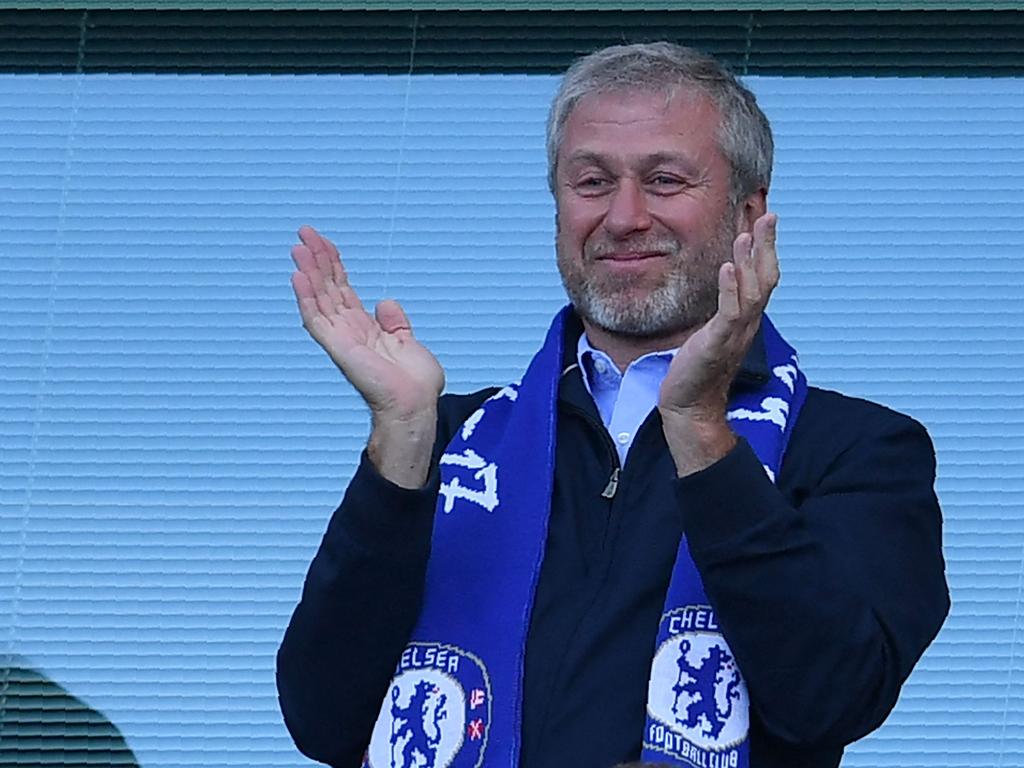 Roman Abramovich will be unable to sell Chelsea FC without special dispensation from the government. Picture: Ben Stansall/AFP
Speaking to BBC Radio 5 Live last night (Thursday) about the government sanctions, Tuchel said: "Let's see if it stays like this. If it does, I don't know. We take it day by day. I didn't see that coming [on Thursday] and I don't know what is coming tomorrow.
"Everybody can be very sure that we focus on us, to keep the attitude and the mentality right on the training ground and within the team. So far we can trust each other and this will not change. As long as we have enough shirts and a bus to drive to the games we will be there and will compete hard."
The culture secretary, Nadine Dorries, said yesterday (Thursday): "The important measures announced today will clearly have a direct impact on Chelsea FC and its fans but we are working hard to make sure the club and the national game are not unnecessarily harmed."
(Additional reporting by Ellie McDonald)
Roman Abramovich, Chelsea FC sanctioned by UK govt

Roman Abramovich has been sanctioned by the government with his assets in the UK frozen, including his multimillion pound property portfolio and Chelsea Football Club.
The oligarch will be formally barred from travelling to the UK and conducting financial transactions with any individuals or businesses in this country.
Chelsea Football Club will be given a licence to allow it to continue with "football-related activities" so games, including a Premier League game tonight, can go ahead. However, he will be unable to sell the club. The announcement effectively leaves the club, which last year won the Champions League, in limbo.
The government would need to give special dispensation to allow the sale to go ahead and Abramovich would be barred from receiving any funds. "He will not get a penny from the sale of the club," a government source said.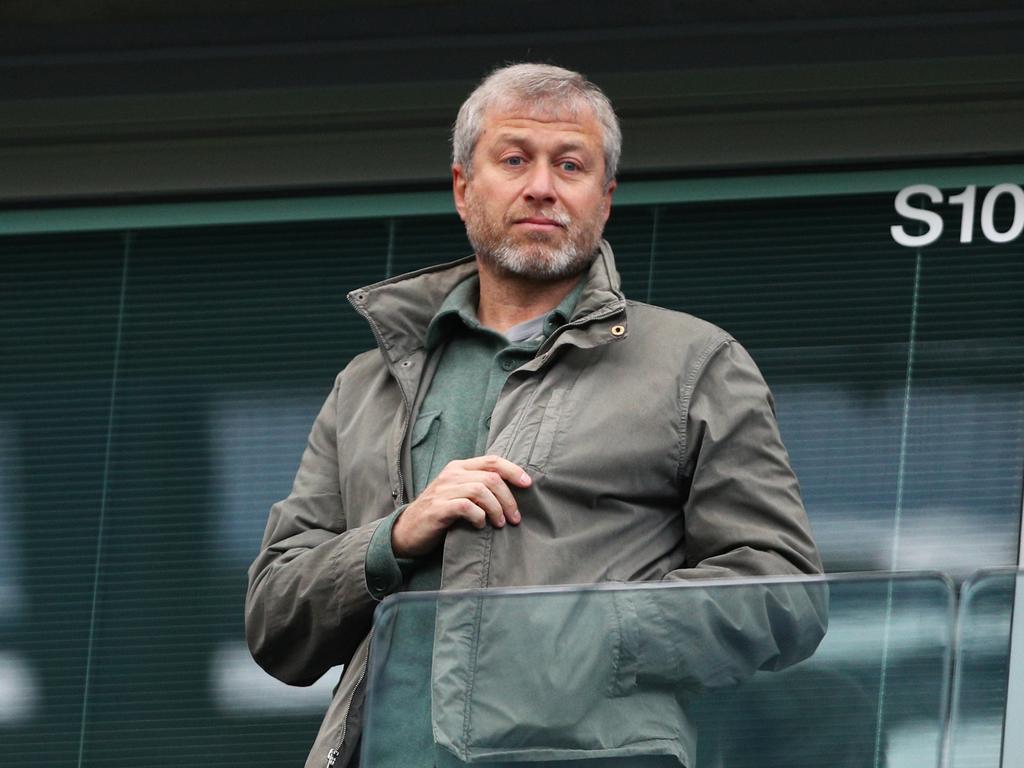 Roman Abramovich is facing a fresh hurdle in his quest to sell Chelsea FC. Picture: Paul Gilham/Getty Images
Abramovich had announced plans to pass the stewardship of Chelsea to a charitable foundation. However, these plans stalled and were being looked into by the Charity Commission.
Abramovich has a 15-bedroom mansion on the exclusive street of Kensington Palace Gardens, which is valued at more than £150 million, and a three-storey penthouse at Chelsea Waterfront acquired in 2018 for a reported £22 million. He was reportedly preparing a fire sale.
Oleg Deripaska, the owner of the EN+ Group — a multilateral with interests in mining, metals and the energy market — and Igor Sechin, the chairman of the Russian state oil company Rosneft, have also been sanctioned.
Others include Andrey Korstin, chairman of VTB bank, Alexei Miller, chief executive of state-owned energy company Gazprom, Nikolai Tokarev, president of Russian state-owned pipeline company Transneft, and Dmitri Lebedev, chairman of the board of directors at Bank Rossiya. Between them the oligarchs have a collective net worth of £15 billion.
Boris Johnson said: "There can be no safe havens for those who have supported Putin's vicious assault on Ukraine. Today's sanctions are the latest step in the UK's unwavering support for the Ukrainian people. We will be ruthless in pursuing those who enable the killing of civilians, destruction of hospitals and illegal occupation of sovereign allies."
Liz Truss, the foreign secretary, said: "Today's sanctions show once again that oligarchs and kleptocrats have no place in our economy or society. With their close links to Putin they are complicit in his aggression.
"The blood of the Ukrainian people is on their hands. They should hang their heads in shame. Our support for Ukraine will not waver. We will not stop in this mission to ramp up the pressure on the Putin regime and choke off funds to his brutal war machine."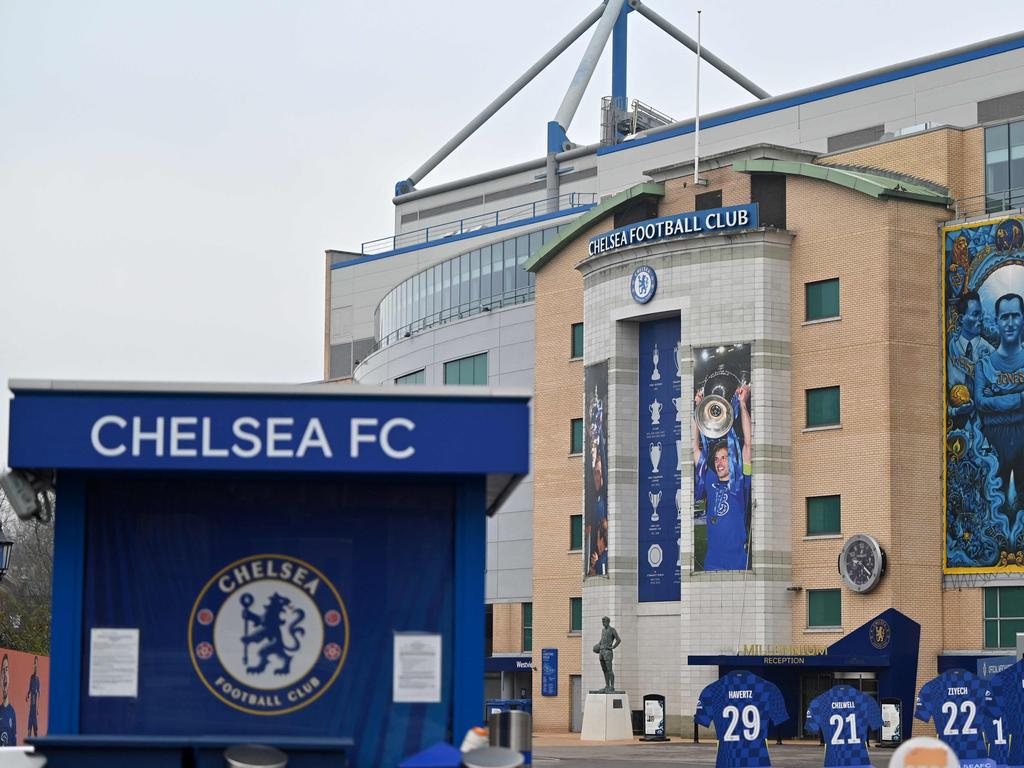 The immediate sale of Chelsea FC is in huge doubt. Picture: Justin Tallis/AFP
The official sanction listing for Abramovich states: "Abramovich is a prominent Russian businessman and pro-Kremlin oligarch. Abramovich is associated with a person who has been involved in destabilising Ukraine and undermining and threatening the territorial integrity, sovereignty and independence of Ukraine, namely Vladimir Putin, with whom Abramovich has had a close relationship for decades.
"This association has included obtaining a financial benefit or other material benefit from Putin and the government of Russia.
"This includes tax breaks received by companies linked to Abramovich, buying and selling shares from and to the state at favourable rates, and contracts received in the run up to the FIFA 2018 World Cup.
"Therefore Abramovich has received preferential treatment and concessions from Putin and the government of Russia."
– The Times