Dan Ashworth, the man tasked with ushering in a new era at Newcastle United
With new owners, Newcastle United have all the money in the world to recruit star players but the club's most important signing may not even step into the dugout let alone kick a ball.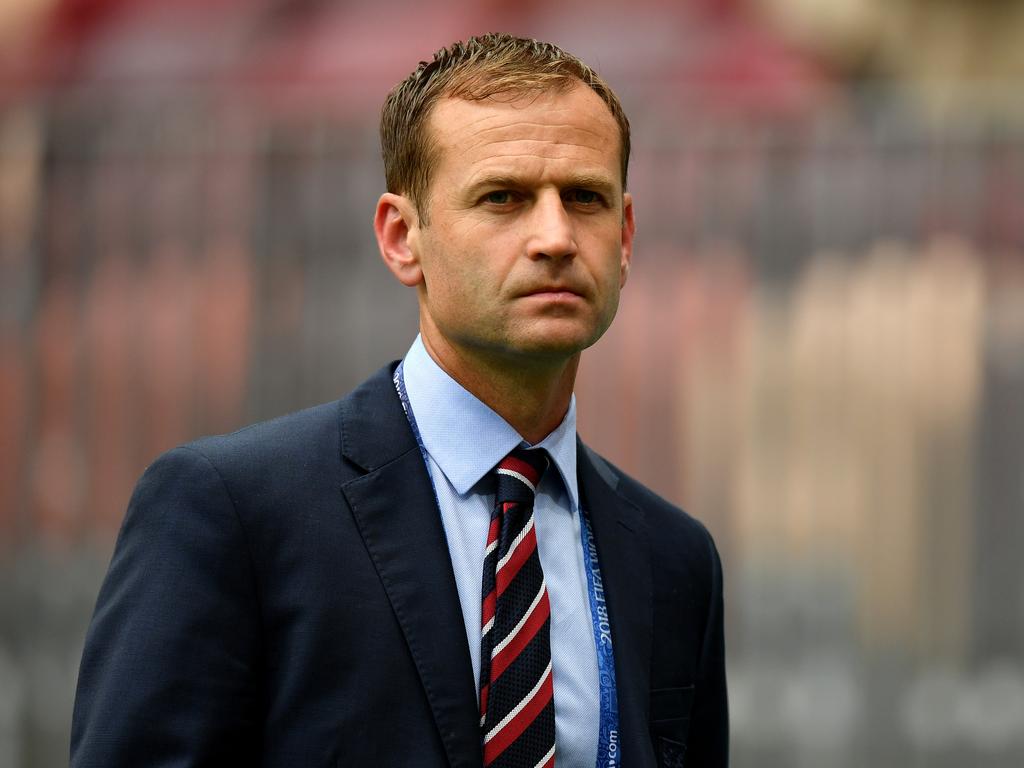 Dan Ashworth will be central to Newcastle United's future. Picture: Dan Mullan/Getty Images
Dan Ashworth was sitting in a German football ground when the news came through that Peter Odemwingie — a player he had brought to West Bromwich Albion — had scored against Sunderland for the West Midlands side. Ashworth punched the air in celebration.
"They must have thought I was an idiot in the crowd because I just shouted 'Yes!' " he later said. "It was a massive buzz, massive. It doesn't get any better than that."
This was August 2010. West Brom had lost their first game of the Premier League season 6-0 to Chelsea. Game two was that hard-fought victory against Sunderland.
Ashworth — who began work as Newcastle United's sporting director this month, tasked with taking the Saudi Arabia-backed club to an elite level — had been appointed West Brom's sporting and technical director in 2007 by the chairman, Jeremy Peace. It was a groundbreaking move in English football.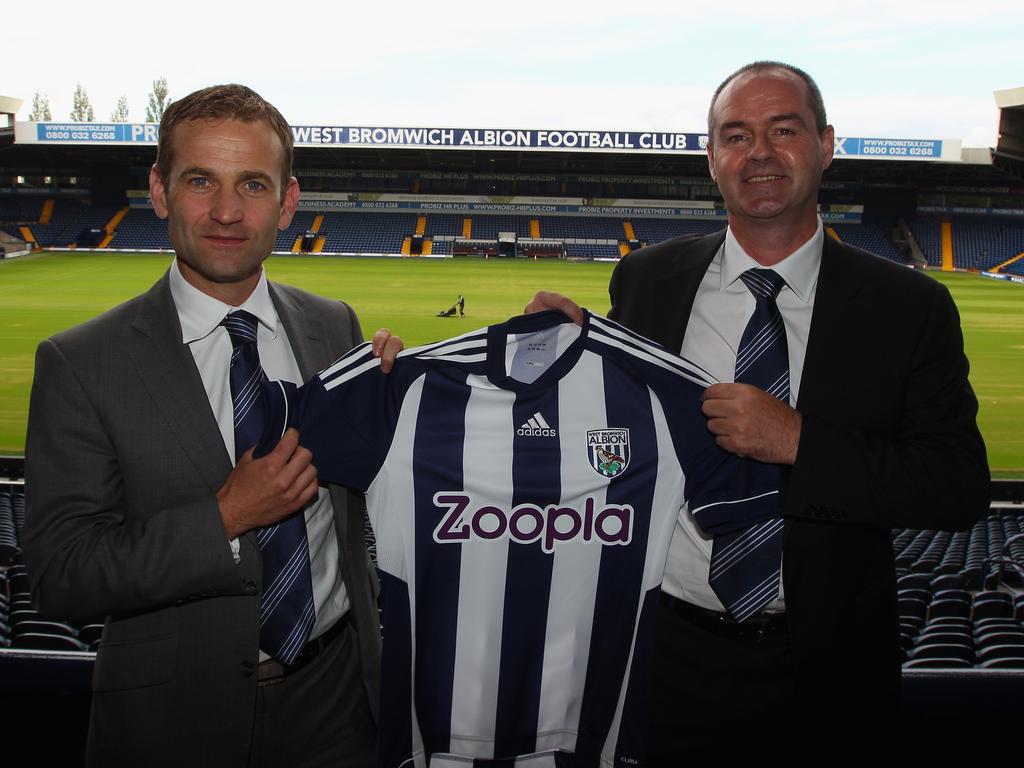 Dan Ashworth (L) was appointed West Brom's sporting and technical director in 2010. Picture: Warren Little/Getty Images
"All our signings were done in a similar way during that time," Ashworth revealed. "We had a small, cupboard-like room that we called the 'Shire' and we put some satellite boxes in there to record games from all around the world.
"Every day, Lee Darnbrough [the chief analyst] would record 12 games before he went home. We put six or seven cinema seats in there and we'd just sit and watch games."
That is where Odemwingie came in, catching the eye as a Nigeria international playing in Russia. Ashworth arranged a £1.5 million deal with Lokomotiv Moscow. The forward was to take a pay cut, but with the promise of a new deal if West Brom stayed up. Odemwingie ended the season with 15 Premier League goals. West Brom came 11th, and he got his new deal.
There were others. Graham Dorrans, Claudio Yacob, Gonzalo Jara and Gareth McAuley were all spotted and signed for minimal fees.
"I got the job in 2007, before most clubs in England were doing it [adopting the sporting director role]," Ashworth, who played at a semi-professional level for St Leonards and Wisbech Town, said this year. "It was a lot more common in France and Italy, and Jeremy Peace had studied those clubs in detail.
"To be honest, when he offered me the job, I didn't really know what it was but he had a vision for a technical director to oversee and provide the link between the first team, player recruitment, the academy and the medical and sports science teams.
"I'd done that at an academy level in previous jobs at Peterborough, Cambridge and West Brom. All that this role changed was the level of pressure on me."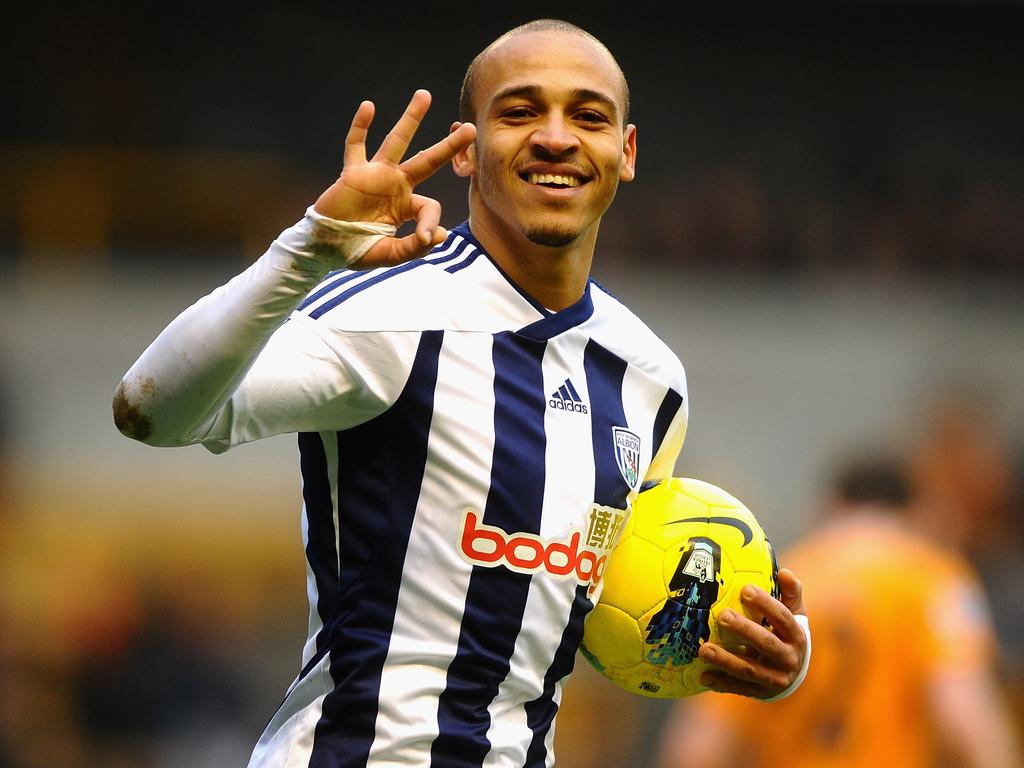 Peter Odemwingie was one of Ashworth's earliest and most successful signings. Picture: Laurence Griffiths/Getty Images
Tony Mowbray, the manager of West Brom when Ashworth was appointed, says his greatest strength is in acting as a buffer between the boardroom and the dugout. "His communication skills are very good," Mowbray said. "He could manage up very well. Jeremy was an out-and-out businessman. He was about getting the job done. Dan managed him well because I found him difficult.
"Dan had the ability to talk to me as a football person. He'd come from the academy and he'd been around football clubs. He understood the game. He was no threat."
Five years after his appointment at The Hawthorns, Ashworth, now 51, was named the FA's director of development, devising the England DNA that provided a platform for runs to the World Cup semi-final in 2018 and the Euro 2020 final last year.
"Everything we did was with a view to try to make England believe they could win," Ashworth told The Coaches' Voice. "The idea was to create an England DNA; a way of doing things that stretched from how we coach to how we treat players, how we warm up, how we recover, eat and travel. Everything."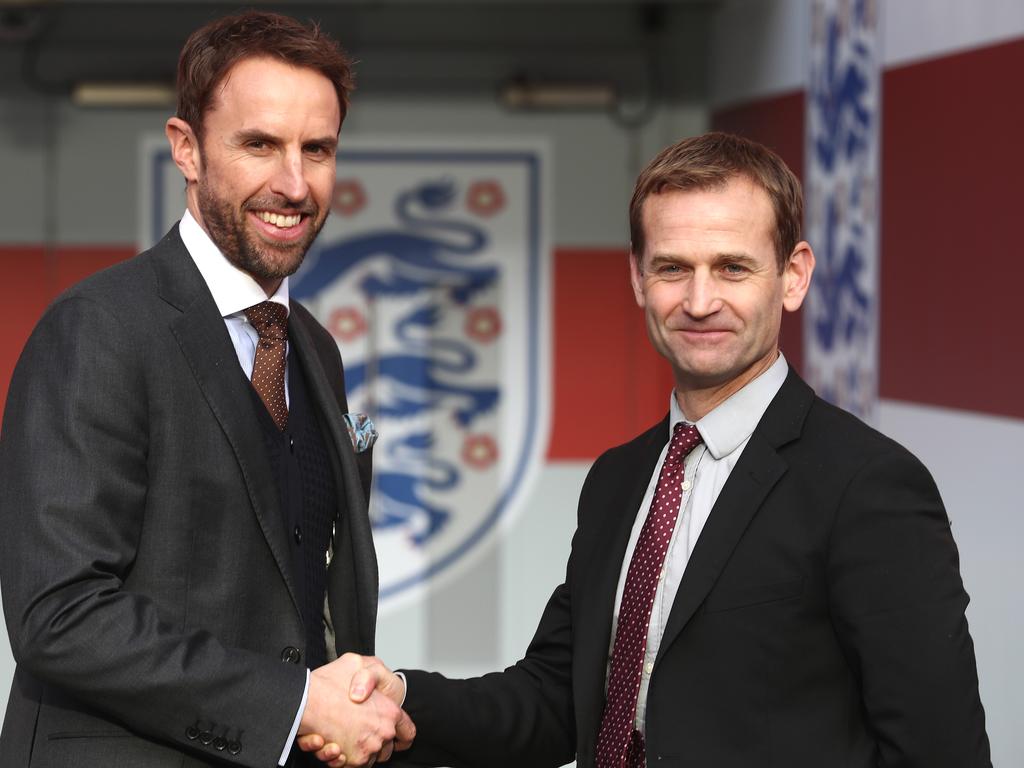 Dan Ashworth spent time as FA's director of development. Picture: Julian Finney/Getty Images
David Faulkner, who won hockey gold with Great Britain at the 1988 Olympics, joined the FA as head of performance for the women's professional game and became part of Ashworth's leadership team.
"He is an inspirational leader with high energy and at Newcastle he will make sure there are three Ss in place: strategy, a structure and quality of staff around it," he said.
"It's all about the small percentage gains. The sports science and strength and conditioning coaches, does that ally to what the head coach wants? And then world-class physiotherapy, the nutrition, the psychologists — he knows how to use all those dynamics to help a high-performing team."
Newcastle's players were pictured during pre-season training several years ago recovering in paddling pools filled with ice. Players still go to a local gym for pool sessions, although the club's new owners are finally investing in some long-needed improvements to the training ground.
"He will change that, he knows what world class looks like," Faulkner added. "He will look at every area. St George's Park [England's training base] has Dan's stamp all over it: the quality of facility, the quality of gym, the quality of practitioners working there, supporting the players."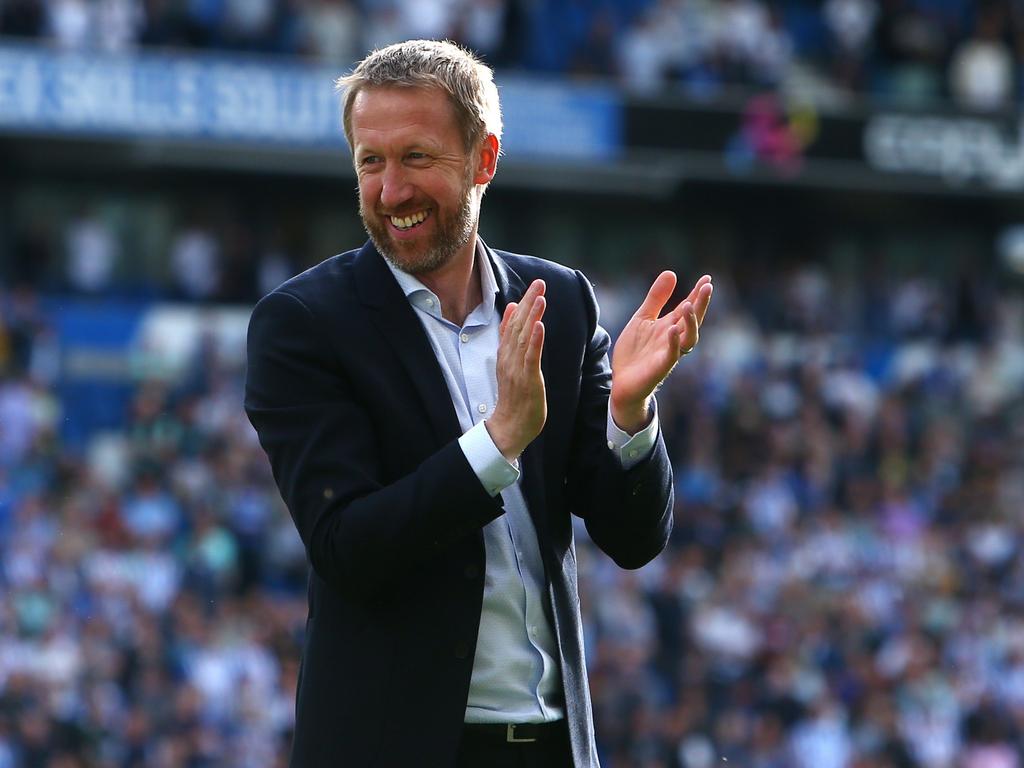 Dan Ashworth had a say in Brighton's appointing Graham Potter (pictured) manager. Picture: Charlie Crowhurst/Getty Images
A spell at Brighton & Hove Albion came after England. Ashworth was influential in the appointment of Graham Potter, who last season led the club to ninth in the top division — their highest league finish.
Ashworth is now in post at Newcastle, a club 80 per cent owned by Saudi Arabia's Public Investment Fund. He will be working alongside Eddie Howe, the head coach who oversaw a dramatic improvement in the second half of last season. Ashworth has described it as "an absolute monster of a football club".
Will he succeed? Mowbray has little doubt. "Dan will put Eddie at ease very quickly and he'll see he's on his side," he said. "You need integrity and honesty, and Dan carries those qualities in his toolbag.
"I've got no fears, Dan has the tools to do the job at Newcastle."