England's League Cup could be killed off by the expanded Champions League format
2024 may be the end for the Cup competition, leaving clubs facing £100m black hole.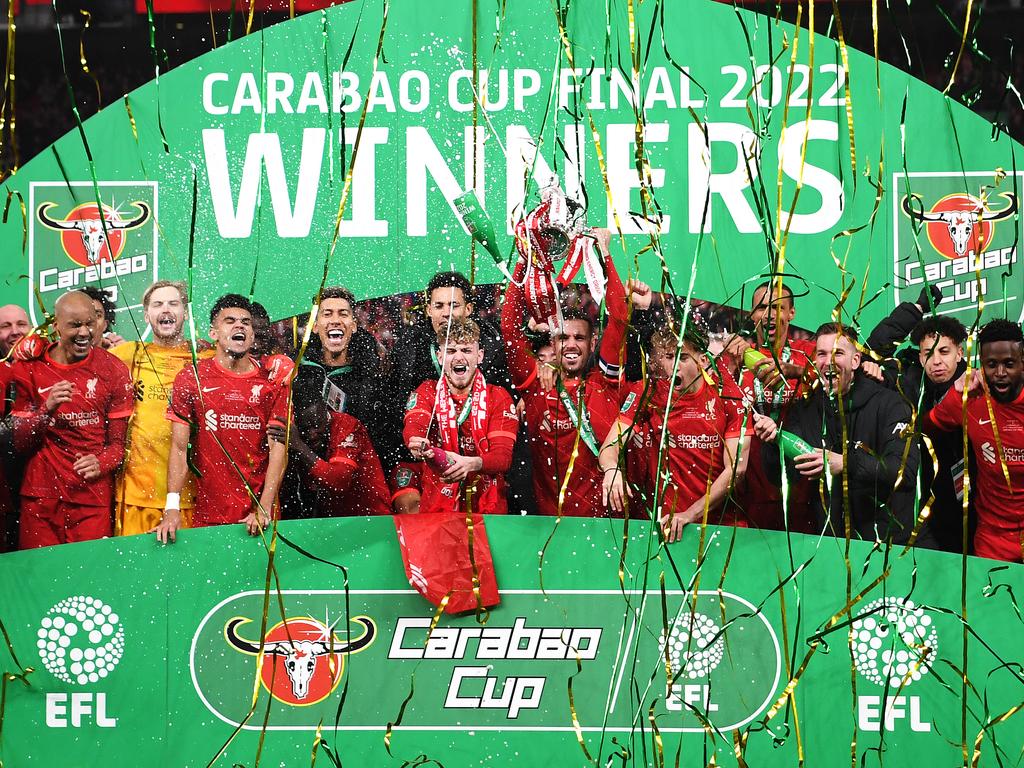 The future of the League Cup is in doubt due to expanding European competitions. Picture: Shaun Botterill/Getty Images
The English Football League chairman Rick Parry has warned that the impact of Uefa's expanded Champions League could lead to the demise of the League Cup, leaving clubs facing a pounds 100 million black hole.
In a wide-ranging interview addressing many of the issues that are affecting the game, Parry also set out the case for abolishing parachute payments and confirmed that a VAR system could be used in the Championship as soon as the 2023-24 season if agreed by clubs. He also said the authorities would hold talks before next season over pitch invasions.
Parry identified 2024 as a key year for football, when the government is expected to bring in legislation for an independent regulator. It is also when Uefa's new format for Europe's top club competition comes in, with Parry adding that Uefa's announcement that the group stage would expand from six to eight matches, rather than ten, was "a smokescreen", leaving the domestic calendar with fewer midweek slots.
"In terms of the impact on midweek fixtures, FA Cup and Carabao Cup [League Cup], in true UEFA fashion we've still got the same number of match dates," he said. "Only eight games, but spread across ten dates, so that really doesn't help us.
"Of course it's going to have an impact on the Carabao Cup. It's pointless to pretend that it won't.
"To suggest that we will carry on without any form of change is unrealistic. Equally, to say this is now the demise of the League Cup is too far in the other direction at this stage. Could it be an outcome? Yes, of course it could.
"Frankly, we have to maybe face up to the unpalatable, but it's extraordinarily valuable to the EFL [English Football League]. It's pretty much half of our media revenues and so you are talking about pounds 100 million worth of our clubs' TV revenue and gate receipts. It's a very valuable part of the mix.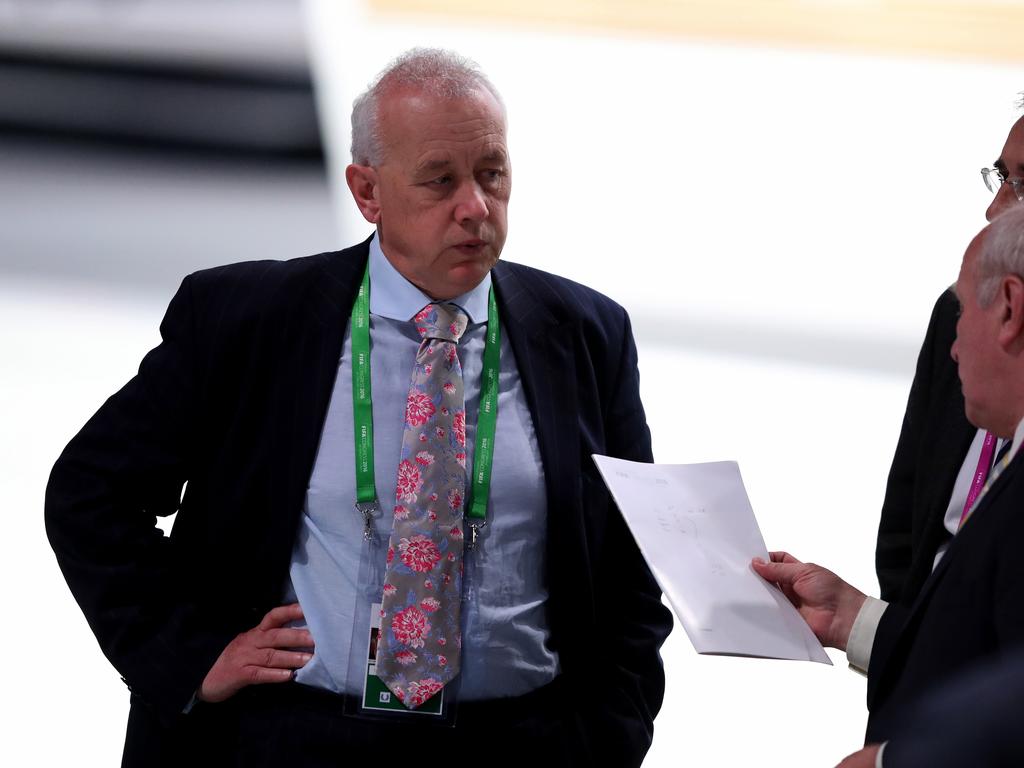 Parry says that 'UEFA doesn't like League Cups'. Picture: Richard Heathcote/Getty Images
"This year we've had a breathtaking final with a competition taken extremely seriously by two of Europe's biggest clubs [Liverpool and Chelsea], which was brilliant from our point of view. But we also know that UEFA doesn't like League Cups. We are now unique." England is the only leading European nation with a League Cup after France abolished their competition in 2020.
Parry said that the League Cup's future was bound up with negotiations that the EFL must have with the Premier League about financial redistribution. The EFL wants pounds 250 million a year extra from the Premier League but no agreement has been reached, and the main issue for Parry is the distorting effect of parachute payments.
Should Huddersfield Town win the Championship playoff final against Nottingham Forest on Sunday, all three promoted clubs – Fulham and Bournemouth being the others – will have been receiving parachute payments, which start at pounds 44 million for the first season after relegation and last for three years.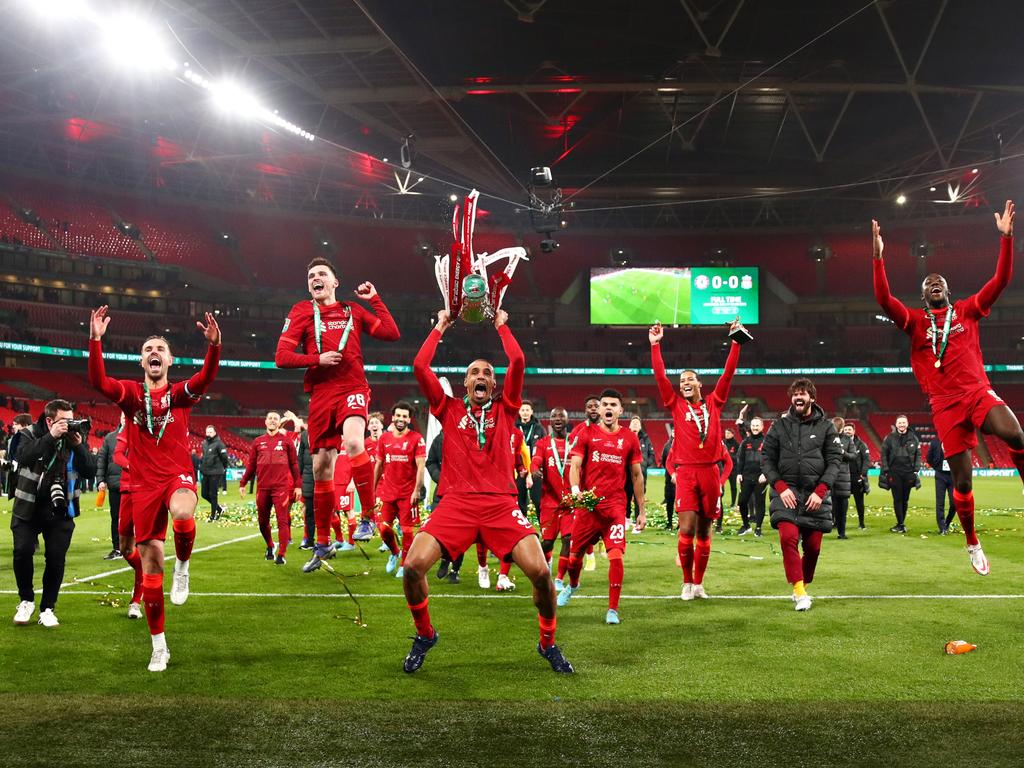 Liverpool won this year's League Cup in a penalty shootout against Chelsea. Picture: Chris Brunskill/Fantasista/Getty Images
Parry said that research carried out by the EFL found "quite chilling" figures, including that since 2010-11 the total paid out to all clubs in a season in parachute payments has risen from pounds 30 million to pounds 250 million. The likelihood of parachute clubs being promoted has gone up from twice as likely as other clubs from 2007 to 2017 to three times as likely over the past five years.
"It is a major distortion," he said. "The solidarity payments that the other Championship clubs will get is 11 per cent of the first year of parachute [payments to a club]. So it is by definition saying parachute clubs get ten times as much money as everybody else."
One parachute payment of pounds 44 million is also substantially more than the pounds 36 million paid to all 48 League One and League Two clubs collectively.
"The fact that there are parachute payments shows the Premier League knows there is a problem," Parry said. "You don't need a parachute to fall off a step. You need a parachute to fall off a cliff. So there is a cliff edge and the Premier League knows there is a cliff edge."
Parry said that he would be "on board" with ideas suggested by the Premier League for money to be distributed based on merit, depending on where a club finish in the league, and with new cost controls.
Fulham and Bournemouth, who were promoted to the top-flight this year, are recent recipients of parachute payments. Picture: Clive Rose/Getty Images
"We've got no issue with that at all," he said.
The Championship may not be a VAR-free zone for much longer, Parry disclosed, if the clubs decide to adopt a cheaper system known as "VAR Light" – which would not have the expensive offside technology or the number of cameras used in the Premier League.
"There are systems in place now that look quite exciting," he said, but added that they were subject to approval by FIFA. "If you look at the PGMOL [Professional Game Match Officials Board] statistics there is a clear gap between the accuracy with VAR and the accuracy without and you probably can't get beyond 90 per cent accuracy without. It's common sense that if we want to achieve a lift upwards then the only way to do that is with technology."
Burnley's relegation from the Premier League means the EFL could be faced with issues in the future around how the club cope financially, given the owners, ALK Capital, borrowed heavily to buy the club last year.
Parry believes that leveraged buyouts could be greatly limited, at least in the level of borrowing, in the future by the new independent regulator.
"Do I think that it will come within the scope of the regulator? Yes," he said. "They are risky in business, in football they are probably ten times more risky."
– The Times

Originally published as England's League Cup could be killed off by the expanded Champions League format