Football spending spree: Declan Rice's $263m price tag, Erling Haaland and Kylian Mbappe on block
The looming transfer window should be unprecedented not only in terms of the money involved but the amount of elite players moving clubs, writes JONATHAN NORTHCROFT.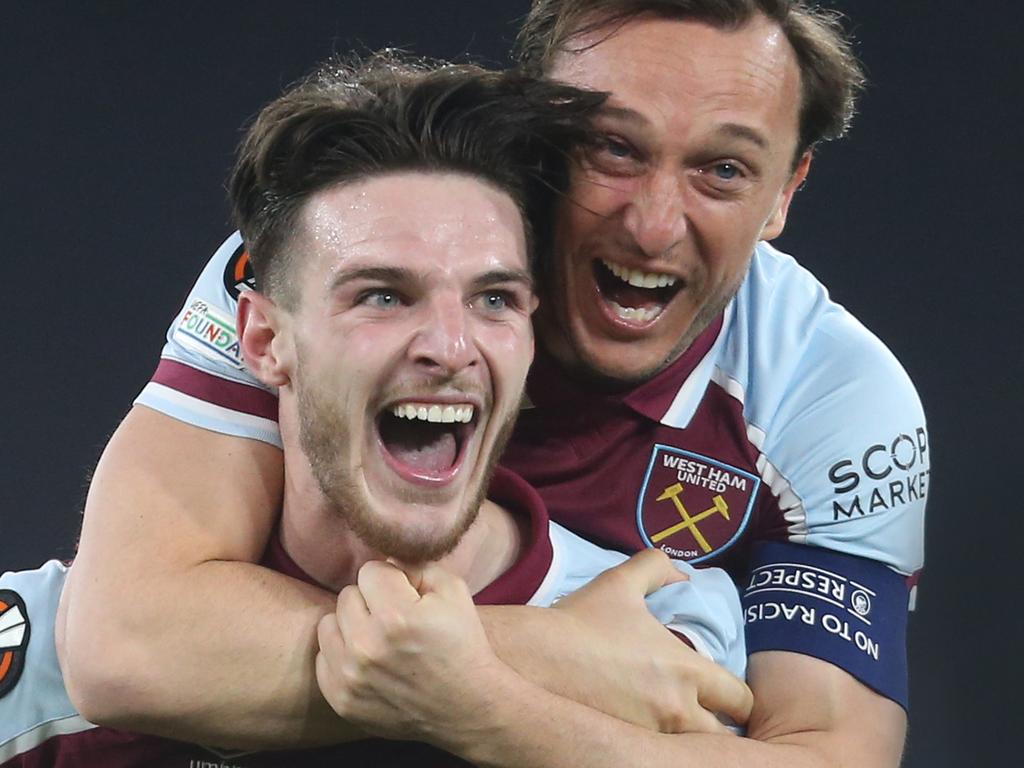 West Ham United's Declan Rice (L) has been valued by his club at an astonishing $263m. Picture: Rob Newell - CameraSport via Getty Images
The pass from Kristian Thorstvedt was overhit – or rather it would have been had the guy running on to it been an ordinary No.9. But Erling Haaland was already on the move and driving into a long, quick stride, like a 100m champion off the blocks. Without breaking it, yet somehow conjuring delicacy and placement on the full stretch, Haaland caressed a finish past the keeper from a tight angle.
This was Haaland scoring for Norway versus Slovakia in Oslo on Friday; this was yet another "wow" moment from a player whose amalgam of physical prowess, scoring craft and sheer appetite to destroy often prompts the feeling you are watching some kind of robo-striker, some creation that the game has not seen. This was a 21-year-old nailing his 162nd goal in 209 games of senior football.
And this was a talent available for just £62.5 million this summer, fully £35 million less than Chelsea's outlay on Romelu Lukaku, who has scored only five Premier League goals this season. And yet this was not the best-value centre forward about to come on the market: that would be Kylian Mbappe, who perhaps is everything Haaland is and more, and a free agent on June 30, aged 23 and with a World Cup medal, plus 323 – yes, 323 – senior goal involvements on his CV.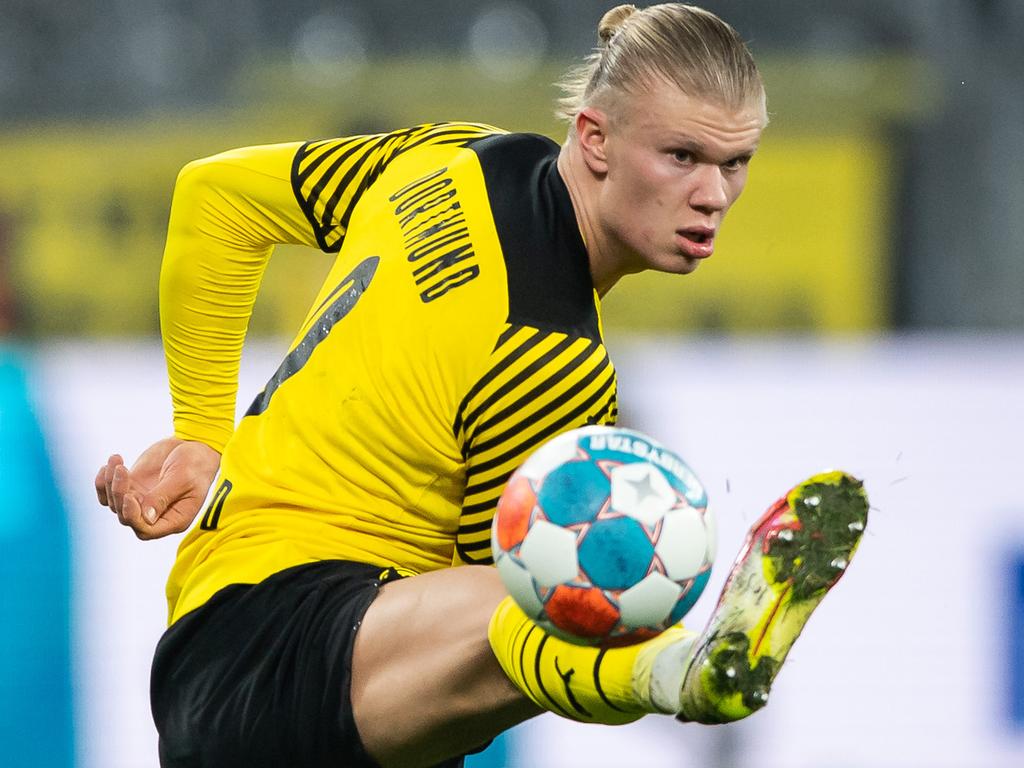 Erling Haaland of Borussia Dortmund is a goalscoring machine who is touted to be signed by Manchester City or Real Madrid. Picture: Marvin Ibo Guengoer/GES-Sportfoto/Getty Images
The availability of these two talents is just part of the reason why this summer's transfer window is going to be like no other, not only in terms of spending but in the sheer number of top-end footballers switching clubs.
This week felt like the trailer for it, with players on international duty talking about their own futures and others. At Spain's camp, Pedri made the pitch for Haaland to join Barcelona, while on Germany duty, Ilkay Gundogan campaigned for the Borussia Dortmund striker on Manchester City's behalf.
Paul Pogba used the freedoms of being away with France to give an interview in Le Figaro, which rather seemed an au revoir to Manchester United. As England trained, there was focus on Declan Rice after it emerged that West Ham United value him at £150 million ($263m) – not that David Moyes is contemplating selling his talisman.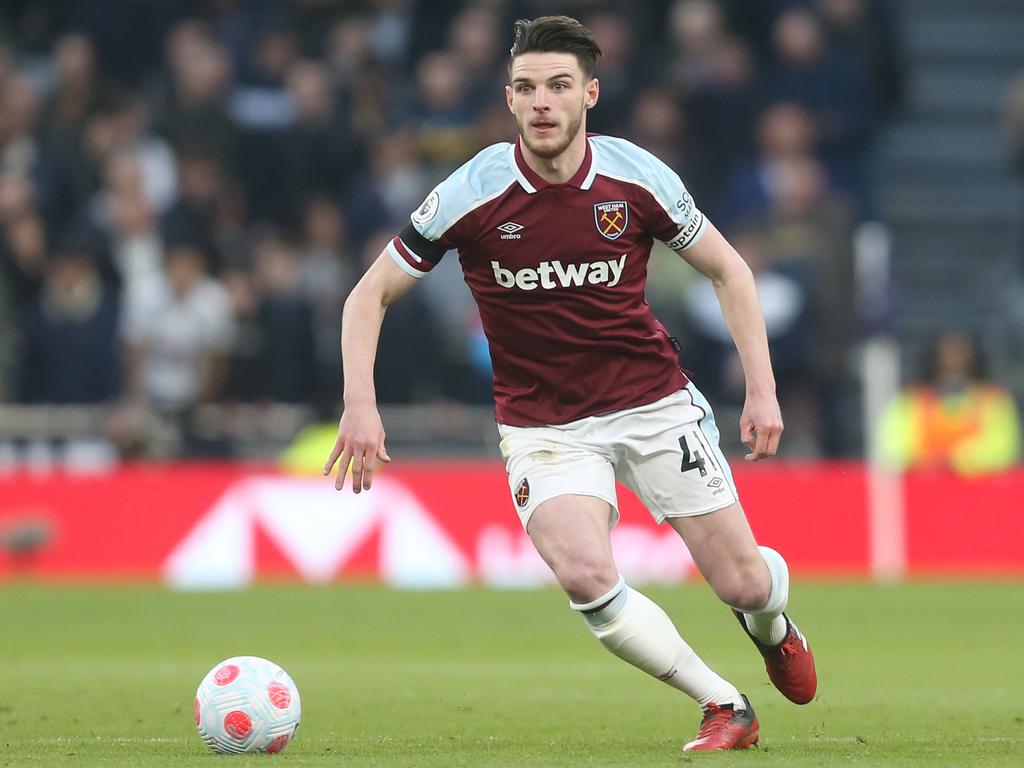 West Ham United's Declan Rice has been valued at an outrageous sum. Picture: Rob Newell – CameraSport via Getty Images
Conditions set to influence the window include the Premier League's extraordinary new broadcast deal, in which a boom in overseas rights means clubs are guaranteed to share £10.4 billion. It kicks in this summer, and from 2022-23, the prize money ranges from £176 million for the champions to £106 million for the club finishing bottom.
Historically, the outlay on players has moved in line with television income and if the Premier League follows its pattern of the past nine years, of between 13 and 18 per cent of clubs' total revenue going back out in player deals, the net transfer spend in 2022-23 could break £1 billion for the first time. Other factors include impending changes to the loan system, aimed at stopping clubs stockpiling talent, which is expected to generate more competition for the best young players. The premium paid for British talent will be even higher because of Brexit, especially in the 16-18 age range where clubs can no longer sign from Europe.
And there are rosters that need to be stocked. Only five Premier League clubs use up all of the 25 squad places, for over-21 players, to which they are entitled: Chelsea, Everton, Newcastle United, Leicester City and Watford.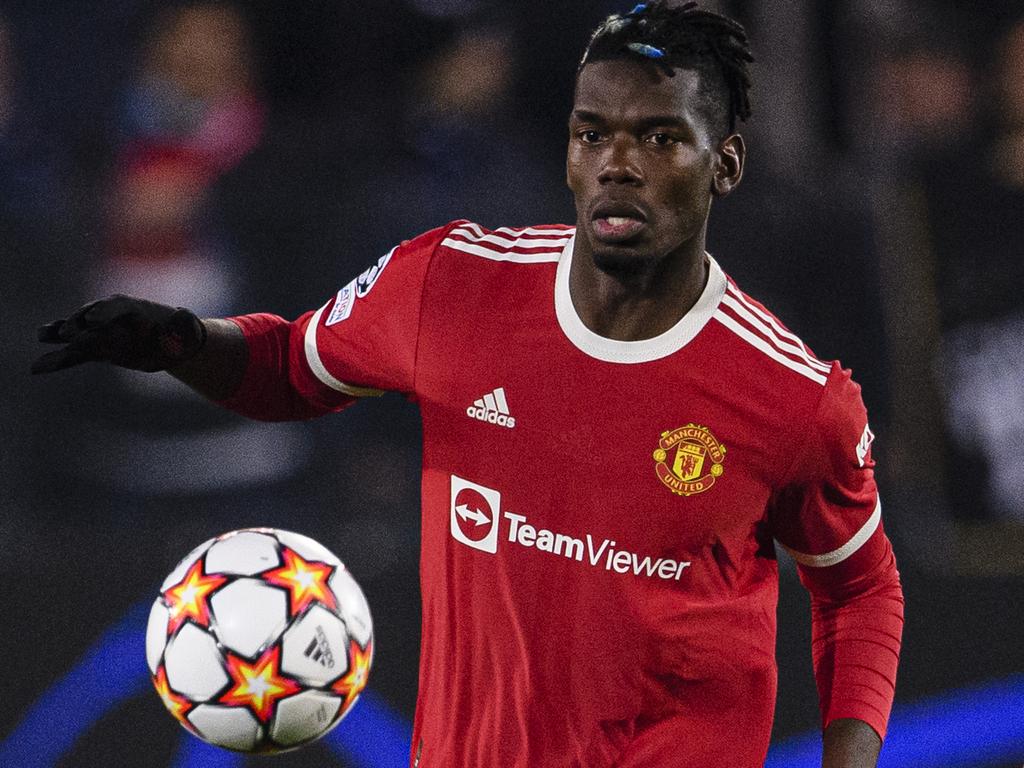 Paul Pogba is likely finished at Manchester United. Picture: Marcio Machado/Eurasia Sport Images/Getty Images
The Premier League clubs spent a record net pounds 180 million on transfers in January. It was also the first window in which Newcastle flexed their new financial muscle – spending almost £100 million – and though the club say they are going to be more cautious from now on, they are also vowing to compete to win the Premier League and Champions League within five seasons. Given the upgrading work to their squad that will require, the fact their owners are worth £700 billion, and that they are in for sought-after targets such as Lille's Sven Botman, frugality does not seem too likely.
Add the new owners arriving at Chelsea, a new manager at Manchester United, the ambition of Aston Villa (willing to pay £60 million for Kalvin Phillips), the building at revitalised Arsenal (ready to enter the market for a top striker and central midfielder), the certainty that Antonio Conte will demand that Tottenham Hotspur spend, and that Pep Guardiola has confirmed City will buy a top No.9 – with Haaland the primary target – and what you get is a moment in time where the situations at several clubs are ready to combine and super-heat the market.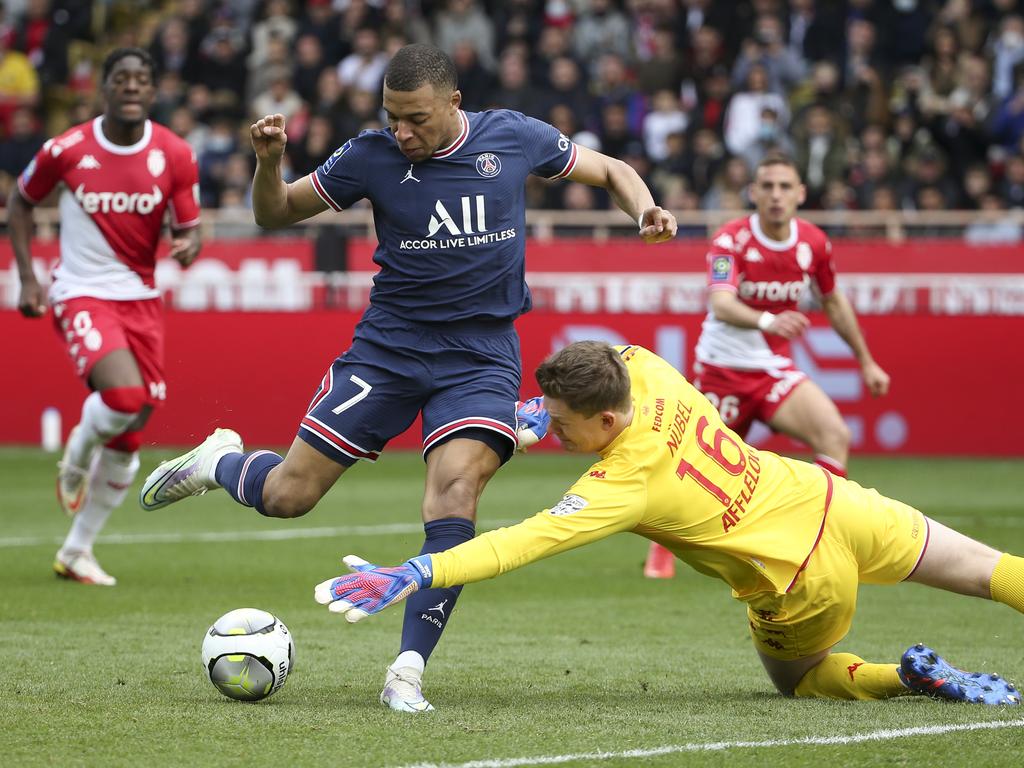 Kylian Mbappe has been offered a fortune to stay at PSG. Picture: John Berry/Getty Images
There is a European dimension to that too. Paris Saint-Germain's Qatari ownership have long had designs on going into the 2022 World Cup with the world's most "Galactico" squad. PSG are offering Mbappe a signing-on bonus of £83 million and a contract worth a net £800,000 per week to stay – and if that doesn't keep their tyro, there is likely to be a huge splurge on the replacement.
Then you have Juventus, who did January's biggest deal when recruiting Dusan Vlahovic for £73.4 million, willing to significantly invest again, and Real Madrid plotting a programme of phased rebuilding. The strategy of their president, Florentino Perez, is to secure Mbappe this summer and Haaland this summer or next (for budgetary reasons, preferably the latter).
Barcelona are renovating too – belatedly entering the races for Mbappe and Haaland, and agreeing a four-year contract with AC Milan's impressive midfielder, Franck Kessie. They are also chasing the full backs, Noussair Mazraoui and Cesar Azpilicueta. Kessie, Mazraoui and Azpilicueta – like Mbappe – are free agents this summer and the biggest influence of all on the market will be the extraordinary number of leading players either out of contract, entering the last 12 months of their contract, or with release clauses that enable them to move on the cheap – the reason Haaland is available for precisely half his estimated value, according to transfermarkt.com, of £135 million.
All this reflects the growing trend of players running down their contracts towards the point of expiry, or to a break clause, to maximise their earning power and choice. Analysis by KPMG showed that in 2021, a record-low proportion of transfers (30 per cent) in Europe's big five leagues were fee-bearing and that the trend towards free transfers will continue.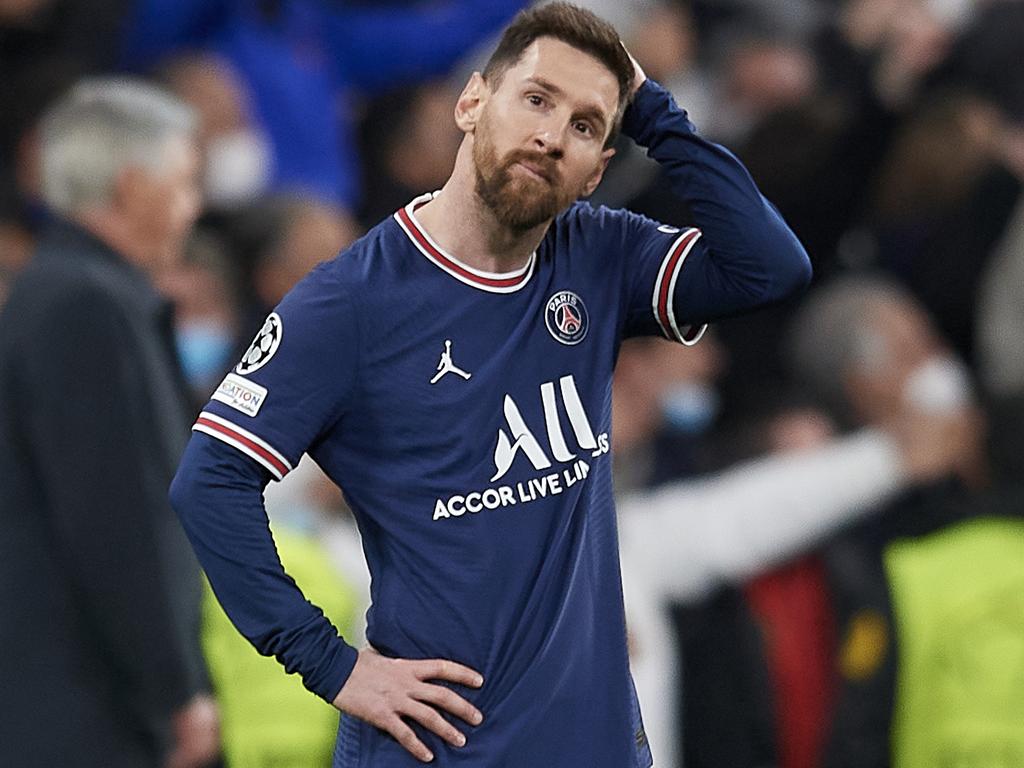 Lionel Messi would happily leave PSG if he could, according to reports. Picture: Jose Breton/Pics Action/NurPhoto via Getty Images
PSG have already refocused their planning around no-fee deals, pulling off four mega free signings last summer – Lionel Messi, Sergio Ramos, Gianluigi Donnarumma and Gini Wijnaldum. Pogba and Barcelona's Ousmane Dembele, both available on frees, are among their key targets and it is the sudden plethora of free talent that is allowing Barcelona, despite debts exceeding £1 billion, to rebuild.
As one UK-based agent observed, the length of a player's contract is the main bargaining tool and the goal is to be doing well at the point at which it is running down. Antonio Rudiger, Azpilicueta, Andreas Christensen, Jorginho, N'Golo Kante, Jorginho and Thiago Silva are all out of contract this summer or in 2023 and, as the agent said: "Chelsea feel like they have got themselves in a bit of an Arsenal"- a reference to the north London club's one-time habit of losing talent because of getting to positions where the players held the contractual aces.
The incentives for players to sign long deals are usually security plus a wage rise. However, given the huge earning power that footballers now have (the best talents at academy level can earn £50,000 per week), such carrots count for less and the player who times a free transfer right can earn himself a fortune. L'Equipe reported that Messi agreed net pay of £100 million to sign for PSG for three years. To earn similar at an English club he would have to be paid about £1.2 million per week before tax. And now Messi is unhappy – it is said that if he could, he would move again.
*Additional reporting: Duncan Castles
– The Sunday Times
Originally published as Football spending spree: Declan Rice's $263m price tag, Erling Haaland and Kylian Mbappe on block