Haaland and strength in depth can fire City to title – learnings from the pre-season and transfer window
The assimilation of 21-year-old Erling Haaland into the reigning premiers side will be critical to Manchester City's title defence. HENRY WINTER takes a look at the EPL's biggest movers ahead of matchweek one.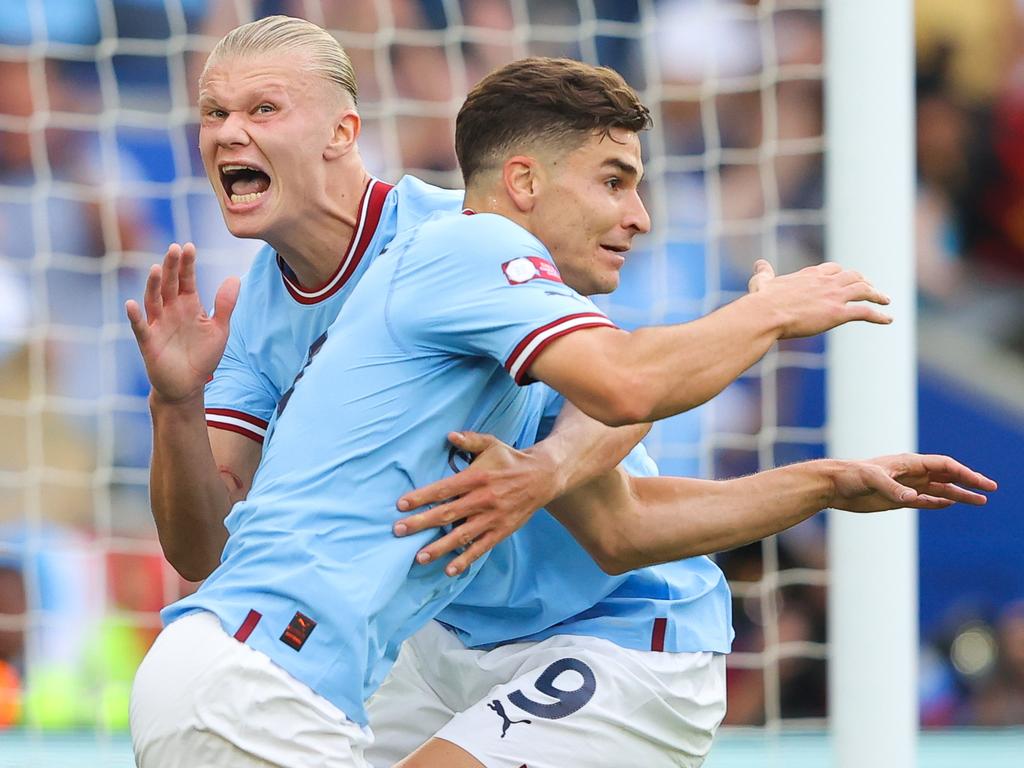 With Manchester City going down 3-1 to rivals Liverpool in the FA Community Shield, Guardiola's men will need to make better use of Haaland as the season gets underway. Picture: James Gill - Danehouse/Getty Images
Welcome to a season of two halves. Even those obsessed with World Cups will surely still find it frustrating to press pause on the Premier League show from November 13 to December 26, just as the duel for the title intensifies between Manchester City and Liverpool, as Gabriel Jesus reaches double figures for Arsenal, as Brennan Johnson skins another full back at a rocking City Ground and as Elliot Anderson sways through opponents to the strains of Local Hero at St James' Park. Just as the Premier League party is in full swing.
It will still be good. There is so much talent and drama about. It will still be a race of two teams, City and Liverpool, a duel that has developed into one of the great sporting rivalries, defined by bewitching football, athleticism – and respect. They are more likely to swap shirts than punches. There is little sparring in press conferences, few digs aimed at each other by the players, some welcome grace in the furnace of competition.
How quickly City assimilate Erling Haaland, tweaking their system to exploit his runs through on goal (and Kevin De Bruyne will be key), could define the race. Television does not do Haaland justice. He's quicker, stronger and taller than captured on the small screen. He is beauty and the beast in one mobile, menacing centre forward, he is still developing and his attitude is elite level.
Manchester City signed Norwegian Erling Haaland on a five-year deal, worth over £50 million. Picture: Tom Flathers/Manchester City FC via Getty Images
Asked about Jack Grealish's excellent performance in the friendly win over Bayern Munich in Wisconsin, Haaland replied: "He's good, he has to get better, I have to get better." He challenged his teammates as well as himself. He looked so angry after his miss against Liverpool in the Community Shield, and then watching them receive their winners' medals. That bodes well for City.
Haaland is why City (who I think will finish first) should just hold off Liverpool (second). Liverpool also invested excitingly in Darwin Nunez, and the Uruguayan is going to cause havoc in opposition defences, while Luis Diaz will be even more up to speed – but City have that strength in depth, and if Pep Guardiola uses them, can call on five substitutes this season.
The chase to the elite pair will be led by Tottenham Hotspur (third), given their signings, especially the marauding Croatian Ivan Perisic at left wingback. Chelsea (fourth) have signed superbly in Kalidou Koulibaly, an experienced centre back and leader, while Conor Gallagher deserves his chance in midfield. Raheem Sterling brings goals, assists and an elite mindset.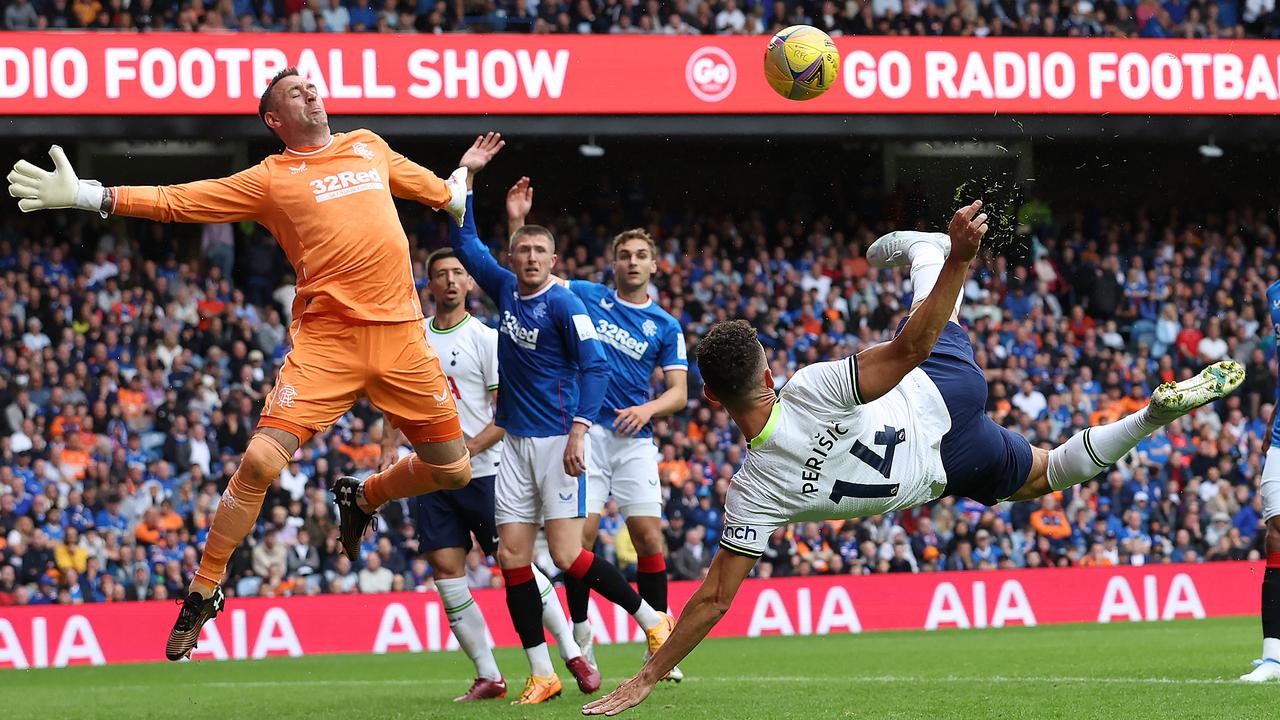 Tottenham's new signing Perisic put on a good showing in his new colours in the team's pre-season friendly win over Rangers. Picture: Tottenham Hotspur FC/Tottenham Hotspur FC via Getty Images
Arsenal (fifth) enjoyed a great pre-season and Jesus is the focal point and finisher they need for all their creative approach players. Mikel Arteta may start to receive the credit he deserves for rejuvenating Arsenal and instilling discipline.
The distracting Cristiano Ronaldo saga rumbles on but Erik ten Hag will gradually impose his discipline and credo on Manchester United (sixth). Expect good seasons from Jadon Sancho and Marcus Rashford.
Sven Botman and Nick Pope will strengthen Newcastle United's defence (seventh) but they still have to keep Callum Wilson and Allan Saint-Maximin fit. One of the most important events of the summer was West Ham United (eighth) holding on to Declan Rice, while Boubacar Kamara brings security in front of the back four of Aston Villa (ninth).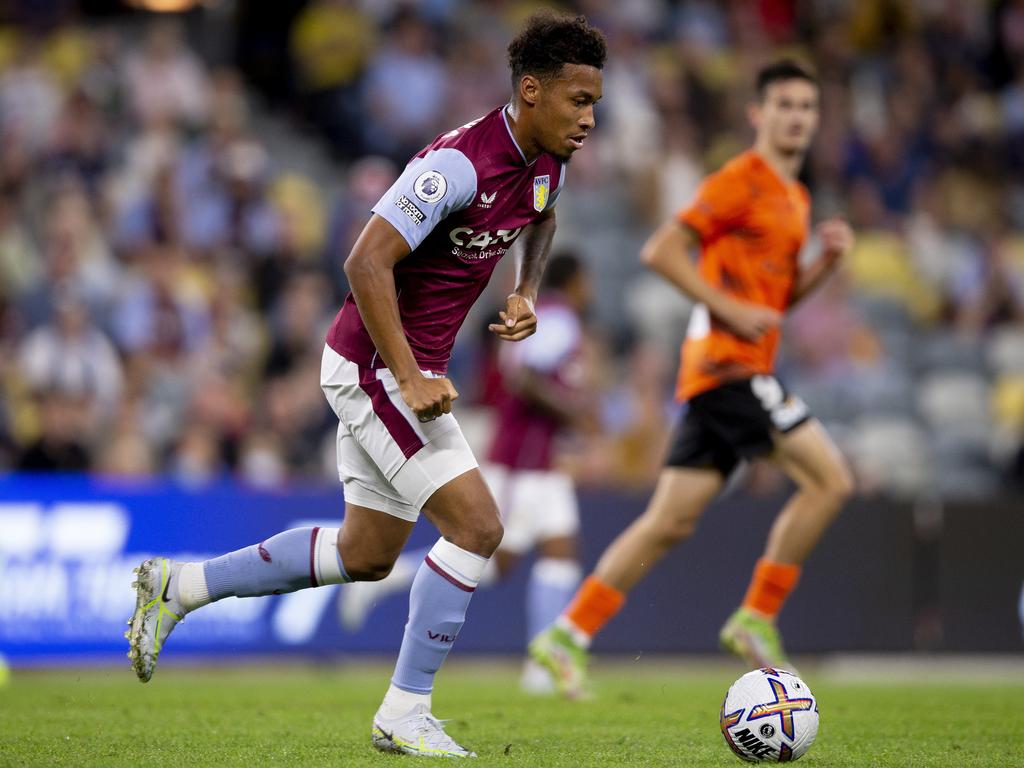 Kamara featured prominently for Aston Villa in their 1-0 win over Brisbane Roar. Picture: Neville Williams/Aston Villa FC via Getty Images
Keeping Ruben Neves was important for Wolverhampton Wanderers (tenth), but again goals will be an issue. Leicester City (11th) have to resist any more raids on their playing talent and invest themselves, but still have plenty of quality in Youri Tielemans, James Justin, Harvey Barnes and Jamie Vardy, who will need all his stubbornness to ignore more chants about his wife.
Crystal Palace (12th) need to score more but will again be good to watch on the counter. Brighton & Hove Albion (13th) have lost Yves Bissouma and, probably, Marc Cucurella, but they rightly trust in the alchemist Graham Potter. Another injury to Dominic Calvert-Lewin is a frustrating way for Everton (14th) to go into the new season, and they have to strengthen. James Tarkowski's willingness to throw himself in the way of shots will bring some much needed defiance to the defence.
Leeds United (15th) have made signings who know the Jesse Marsch way. The American head coach has known Tyler Adams since he was a 15-year-old at New York Red Bulls, and worked with him again at RB Leipzig. Adams looks a shrewd recruit. He studied N'Golo Kante and Fabinho and will need some of their qualities to fill in for the departed Kalvin Phillips.
American Tyler Adams will be hoping to minimise the impact of Leeds United losing Raphinha to Barcelona. Picture: Ashley Allen/Getty Images
Brentford (16th) have the experience of Ben Mee and the promise of their record pounds 16 million signing, Keane Lewis-Potter. They'll miss Christian Eriksen's touch and vision. Ivan Toney needs to show the warrior within more consistently.
Nottingham Forest (17th) can stay up because of their passionate home support, their inspirational head coach, Steve Cooper, and because Dean Henderson and Jesse Lingard have points to prove to Manchester United and England.
Joe Aribo looks a good signing but Southampton (18th) cannot rely on James Ward-Prowse for ever. Fulham (19th) may struggle to fight the yoyo syndrome, although Bernd Leno is a proper Premier League-quality goalkeeper and Aleksandar Mitrovic will surely show he can finish at this level. Scott Parker deserved proper backing at Bournemouth (20th).
Team form is only one part of the show. PGMOL, the refereeing body, is trying to be more open and accountable, and will be when Howard Webb replaces Mike Riley, but the quality of officiating needs improving, and the delays in many VAR decisions lessen the spectacle. If a decision cannot be made within 90 seconds, it is not a clear and obvious error. Part of the joy of football is the flow.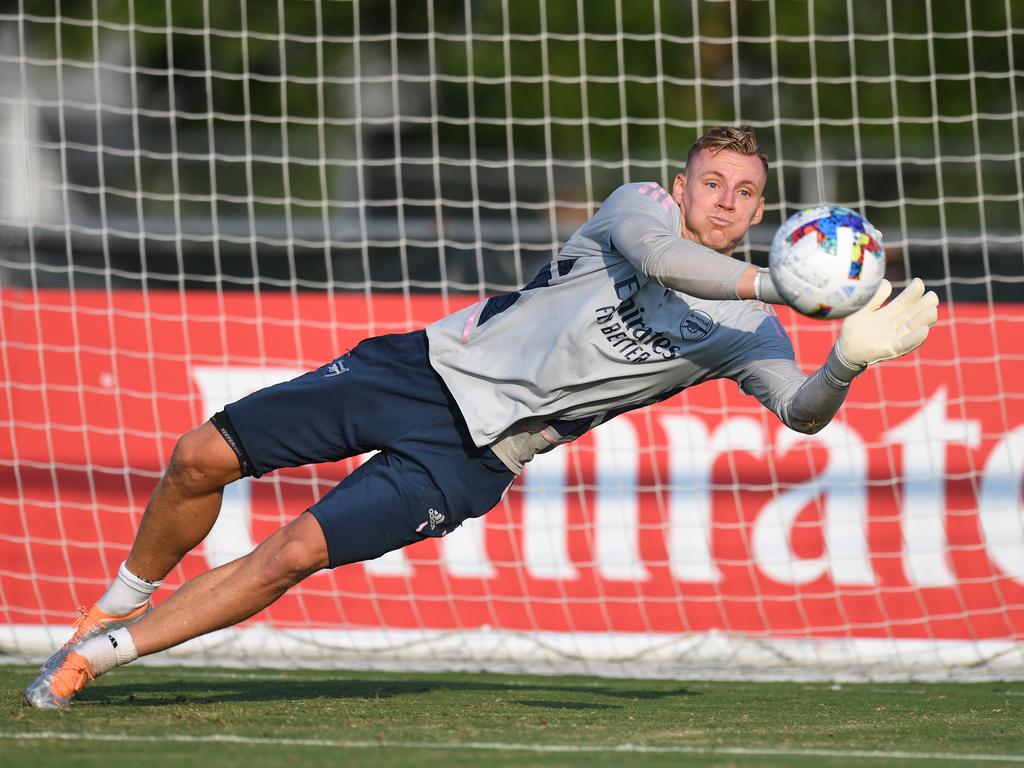 Bernd Leno's transfer from Arsenal may help Fulham to avoid a relegation battle this season. Picture: Stuart MacFarlane/Arsenal FC via Getty Images
Atmospheres at games will continue in this strange post-pandemic dynamic of utter excitement to be back in grounds, noise and adrenaline flowing, but with less patience and more questioning. That reality is even more prevalent on social media. The vast majority of fans, though, remain the lifeblood of the game, and its conscience, yet continue to be taken advantage of, with high ticket prices, moved kick-offs and travel issues. The independent regulator cannot open its office soon enough – the in-tray overflows.
Club captains, some after consulting their dressing rooms, have decided that taking a knee is losing its meaning. It's had a significant impact; when introduced there were plenty of boos, now there is almost universal stadium-wide applause. A gesture that is about human values, not politics, whatever the naive or blinkered believe, has made people think more about intolerance. The Premier League still has to maintain the debate in some form of campaign.
Premier League clubs still deserve huge praise for their investment in academies now flooding the national team with prodigious talents, and for their remarkable community work. Everton in the Community has more than 240 dedicated full-time staff and 160 volunteers. Manchester United Foundation laid on 14,529 sessions and events at schools and projects in 2021. Many of the headlines around Everton and United are difficult, especially with their city rivals prospering, but clubs are more than just teams.
Originally published as Haaland and strength in depth can fire City to title – learnings from the pre-season and transfer window