Henry Winter: West Ham chose money over morals by picking cat kicker Kurt Zouma for Premier League clash
Just 24 hours after a video emerged of Kurt Zouma kicking his cat, West Ham manager David Moyes picked him to play a Premier League match. It was a blatant two fingers to the RSPCA, writes HENRY WINTER.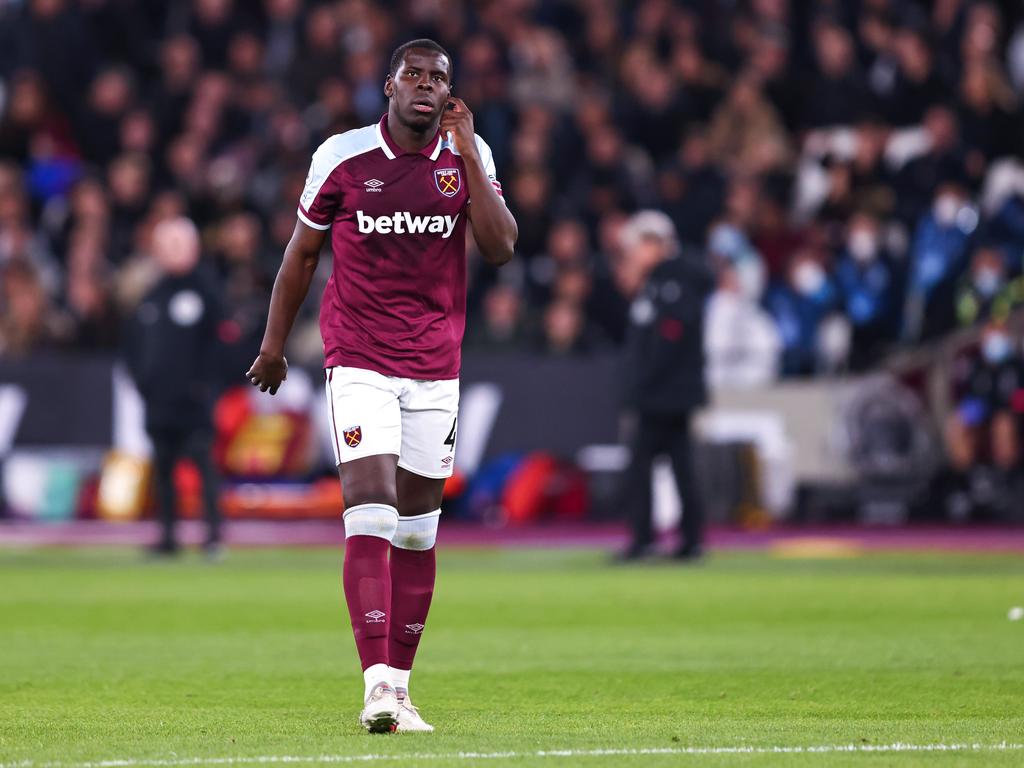 24 hours after a video emerged showing the defender kicking his cat, Kurt Zouma was picked to play against Watford. Picture: Marc Atkins/Getty Images
When people think of West Ham United, they'll remember Mark Noble asking guests to his wedding to donate to three charities he was involved in rather than bring fancy gifts. When people think of West Ham, they'll also think of Declan Rice answering every selfie request from Kidderminster Harriers fans after Saturday's FA Cup tie. When people think of West Ham, they'll think of David Moyes delivering food parcels during the pandemic. They'll think of people who have humility. Now when people think of West Ham, they'll also think of cruelty towards animals.
So it was dismaying to see Moyes include Kurt Zouma to face Watford 24 hours after a video emerged showing the defender kicking his cat. This wasn't just a teamsheet — it was a statement that points matter more than principles, it was money over morals and two fingers to the RSPCA. It was also reckless in regard to the further damage it inflicts on West Ham's image as a community club.
West Ham will sanction Zouma but the ink forming his name on that teamsheet won't fade. He should have been omitted simply to underline that the club's words about condemning the player's offence actually meant something. Viewed through Moyes's football-only prism, West Ham should really have been able to cope against Watford at home without Zouma. Issa Diop is not in the best of form but he would hardly have been a rookie replacement.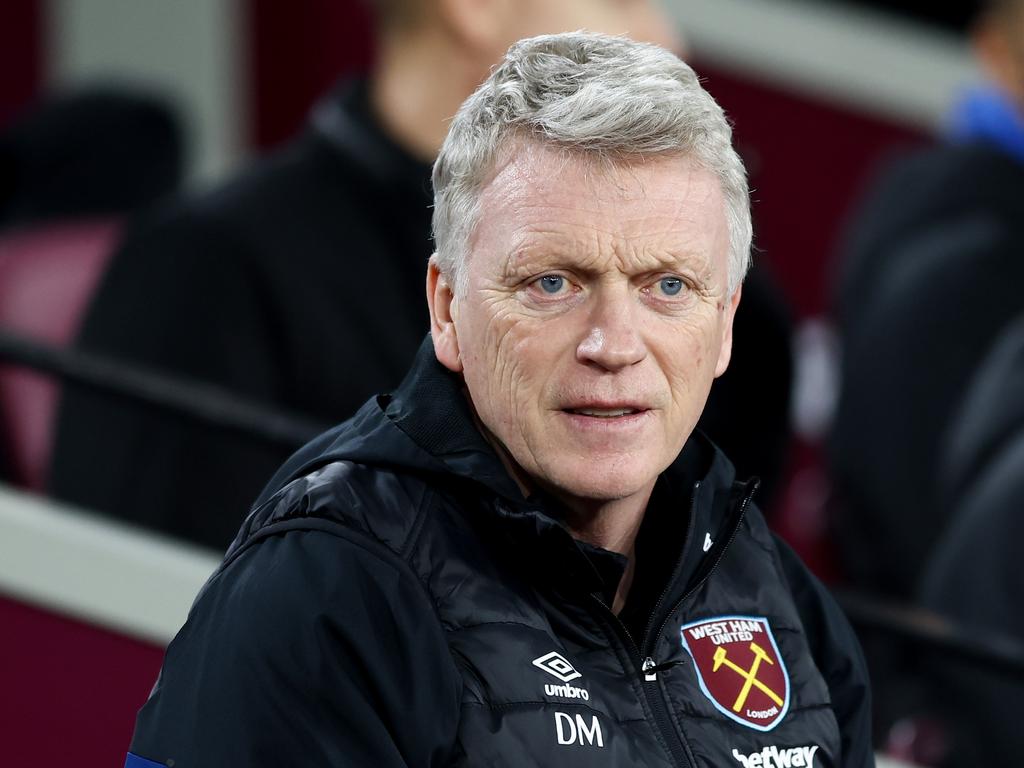 David Moyes had other options but still went with Kurt Zouma. Picture: Bryn Lennon/Getty Images
Zouma started because "he is one of our better players," Moyes argued. "I'm a big animal lover and I think it [footage of Zouma kicking his cat] is something that will have affected a lot of people so I'm really disappointed with it. But overall my job tonight was to try and find a way to get a win for West Ham." That was so disappointing to hear, and fair play to those West Ham fans who registered their disapproval. Moyes is better than this. He's usually strong on discipline in his dressing room. Let's hope he re-finds his moral compass quickly.
This is not about cancel culture or seeing somebody deprived of their employment. West Ham are right to avoid calls for Zouma's dismissal. It's about appropriate punishment and the opportunity for rehabilitation, and West Ham could have bought themselves some time by not having Zouma represent them against Watford. Now they look almost as bad as him.
And that's sad. Because West Ham are a club who try to do the right thing. As well as great role models in Noble and Rice, West Ham have one of the most impressive foundations, coaching in prisons, supporting food banks and offering degree courses at the University of East London. The foundation works on diversity, literacy and climate change initiatives, and tackles online hate crime, even extremism. Now this excellent foundation will be associated with a club who take a weak line on animal cruelty.
At the very least, West Ham should be negotiating with the Professional Footballers' Association, which has already voiced its disappointment with Zouma, to be allowed to increase the fine it can impose on Zouma from the maximum two weeks' wages to six. This would be donated to the London East branch of the RSPCA, which is urgently seeking volunteers and donations to help with its work.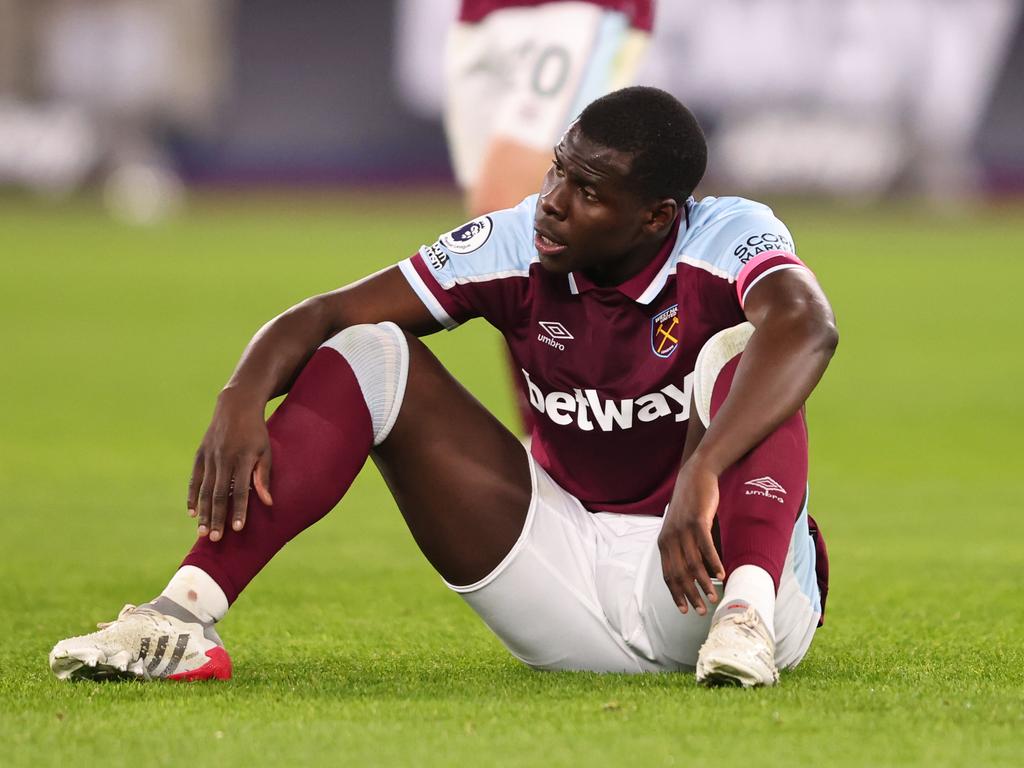 Henry Winter: Kurt Zouma needs help and education in pet welfare. Picture: Marc Atkins/Getty Images
The RSPCA's most recent accounts showed a £17.2 million deficit, and the need to make 269 redundancies and close four sites. It enjoys decent reserves in the bank and is expecting a better financial year but the pandemic has hit all charities' fundraising events hard. They need help. So does Zouma.
He needs educating in pet welfare. Zouma needs to go with RSPCA inspectors and visit some of the other places where animal cruelty occurs, feel their disgust and begin to understand the enormity of what he did.
Moyes's arrogant inclusion of Zouma simply exacerbates matters. He has let the club down and also the sport he loves.
Those who dislike West Ham now have new chants to direct at them. Those who loathe football will simply use Zouma's presence as confirmation that the sport believes itself above society's rules.
Zouma has been fined, which hardly matters to Premier League players, and he will be admonished internally. The real punishment for Zouma will come not from a meek club, but from the public. Wherever he goes, whenever he plays, Zouma will be remembered as the man who was heartless enough to kick a helpless pet and then thick enough to allow it to be posted online. He needs to show more contrition and West Ham need to show they are serious about animal welfare. A community club need to remember their values.
– The Times