How Covid stretched the financial chasm between Premier League and European rivals
This transfer window has illustrated more clearly than any before that the financial might of the Premier League has taken England's top flight to a different level compared with its European rivals, writes MARTYN ZIEGLER.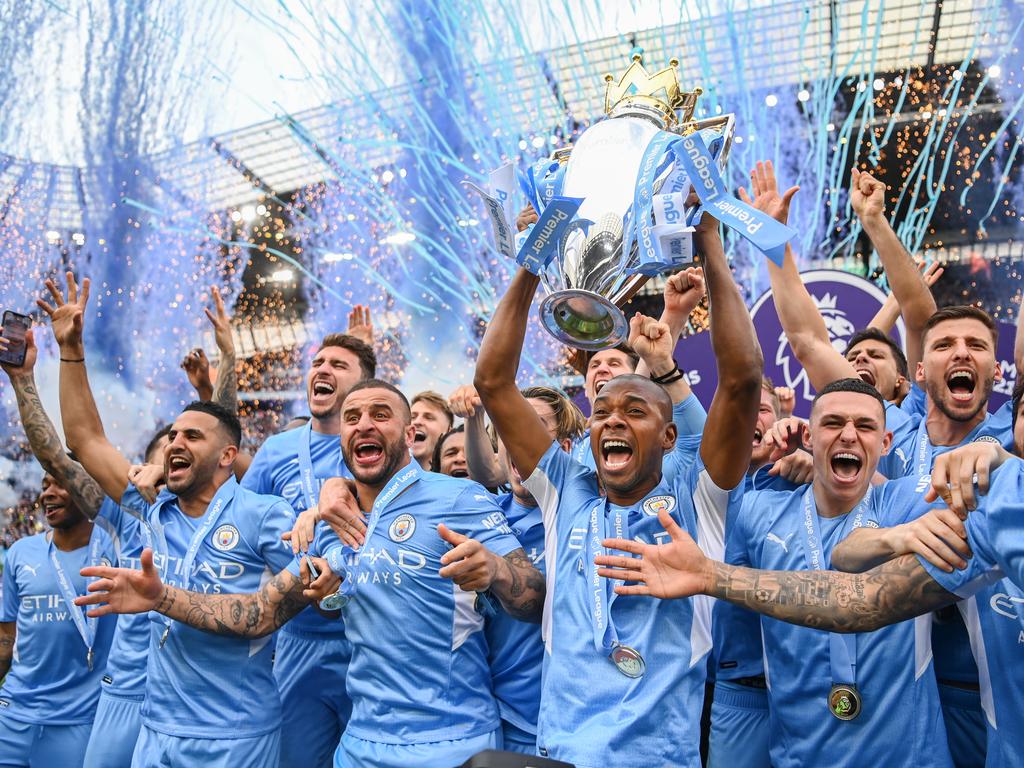 The Premier League's fiancial strength is unmatched globally. Picture: Michael Regan/Getty Images
This summer's transfer window has illustrated more clearly than any before that the financial might of the Premier League has taken England's top flight to a different level compared with its European rivals.
For the world's best players seeking the highest salaries, the favoured destination is the Premier League, and to an extent that has not been the case before. That also explains why there have been so many transfers from one Premier League club to another: by and large they are the only ones able to afford the wages.
Kieran Maguire, a football finance analyst, explains: "Take a club such as Crystal Palace – the broadcasting revenues mean they are something like the 30th-biggest club in the world financially, and that means they and other Premier League clubs of similar size can effectively outbid any other club in the world who are not in the Champions League.
"For those English clubs that are in European competitions, that gives them another advantage in competing for the best players."
Patrick Vieira's Crystal Palace can outbid any non Champions League club in the world. Picture: Graham Denholm/Getty Images
The Premier League has long earned more from broadcasting deals than the other leagues, but Covid has stretched that gap to a chasm.
In the past, within Spain, France, Germany and Italy there were always one or two clubs capable of paying transfer fees and wages either equivalent to or beyond their English rivals; now Real Madrid, Barcelona and Juventus have fallen well behind.
Paris Saint-Germain remain the outlier in that respect, funded by Qatar and able to hang on to Neymar, Kylian Mbappe and Lionel Messi. Apart from Paris, then, for the really top wages it is Manchester, London or Liverpool – and perhaps in the future Newcastle too.
For Erling Haaland, the Premier League was the only realistic destination other than PSG: no one else could afford him in post-pandemic times, and – like PSG – Manchester City have the cushion of an Arab state behind them.
The Premier League is entering a three-year broadcasting cycle this campaign, with a record pounds 3.5 billion a season ($AUD 6.1 billion) coming into the 20 clubs from domestic and international rights. Its nearest challenger is Spain's La Liga, but its clubs will earn only half that figure. Italian clubs, 30 years ago football's financial powerhouses, will have even less to play with and Germany's clubs will earn only a third of the sum of their English rivals.
PSG are the only club worldwide that can financially compete with England's biggest teams. Picture: Matthias Hangst/Getty Images
The pandemic proved disastrous for Real, Barcelona and Juventus, who all recorded enormous losses that have proved difficult to overcome and perhaps explains why they are three clubs who are persevering with a legal challenge against Uefa to be allowed to establish a European Super League.
Richard Masters, the Premier League chief executive, accepted that envy of the English riches may have contributed to that action. "I can't know what lies behind the concerns of other leagues or clubs, but obviously we have grown our market share by comparison with our major competitors in terms of the performance in the broadcasting market," he said.
Maguire said that the Premier League's broadcasting deals helped to insulate the English clubs from the worst effect of the pandemic.
"Broadcasting revenues have acted as an insurance policy during Covid," he said. "Bournemouth will come into the Premier League with only 3.5 per cent of their income this season coming from ticket sales."
If the concentration of the world's top players continues, then few in England would complain – but it will also mean that the old elite in Europe will step up their efforts to reclaim some parity.
– The Times

Originally published as How Covid stretched the financial chasm between Premier League and European rivals