It took Manchester United a decade to work out Alex Ferguson was right about Paul Pogba's value all along
Paul Pogba's 'Pogmentary' is a terrible waste of time, writes DAVID WALSH, but it does prove that Alex Ferguson was right about the star midfielder all along.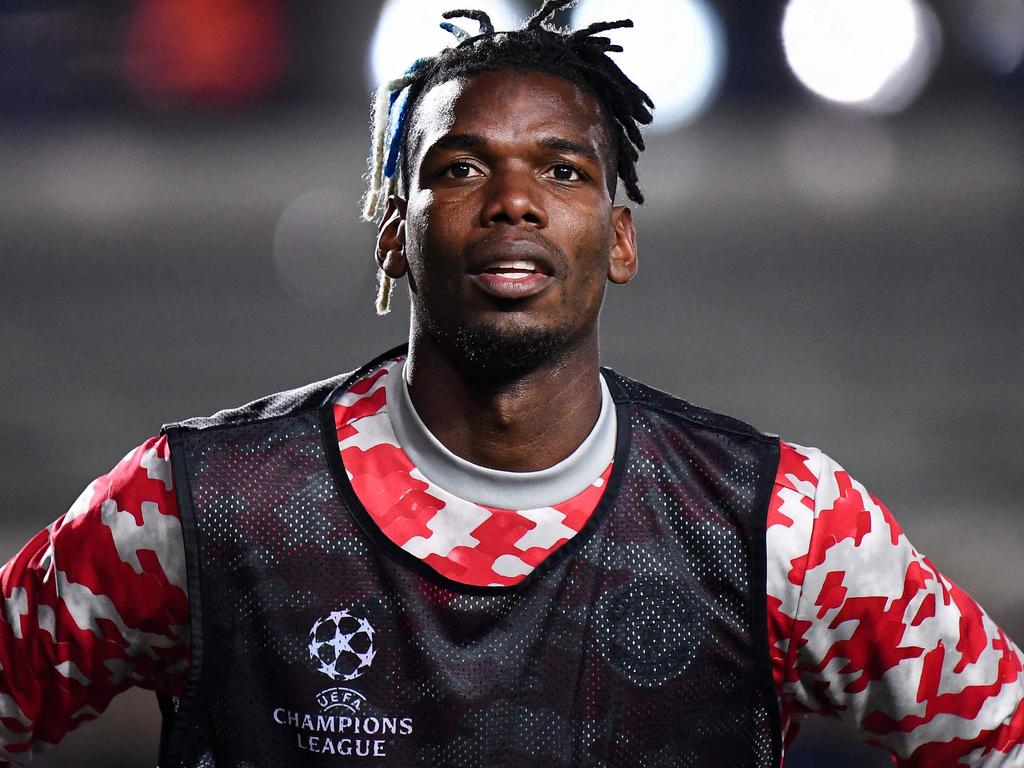 Paul Pogba's time at United failed to live up to the hype. Picture: Marco Bertorello/AFP
It was a mystery how long it took Ashley Cole to get the respect he deserved. He played 107 times for England and you'd need a pretty sharp memory to list the occasions an opponent got the better of him. Not many have won as much as Cole: three Premier League titles; seven FA Cups; a Champions League; a Europa League; and in every team he was a key contributor.
Yet it's hard to think of Cole and not recall the way in which he left Arsenal in 2006 and how he described it in his autobiography, My Defence, published that year. Cole recounted that while driving his car he had an important conversation with his agent.
"When I heard Jonathan Barnett repeat the figure of £55k, I nearly swerved off the road. 'He [David Dein, then the Arsenal director] is taking the piss, Jonathan!' I yelled down the phone. I was so incensed. I was trembling with anger. I couldn't believe what I'd heard." In that moment Cole scored football's most famous own goal, comparable to Mario Mandzukic's header in the 2018 World Cup final.
To be fair to Cole, he had been expecting Arsenal to offer him £60,000 a week and the club's failure to go the extra £5,000 a week was a huge mistake. Within three years he'd be earning £120,000 a week at Chelsea, and I mean "earning it".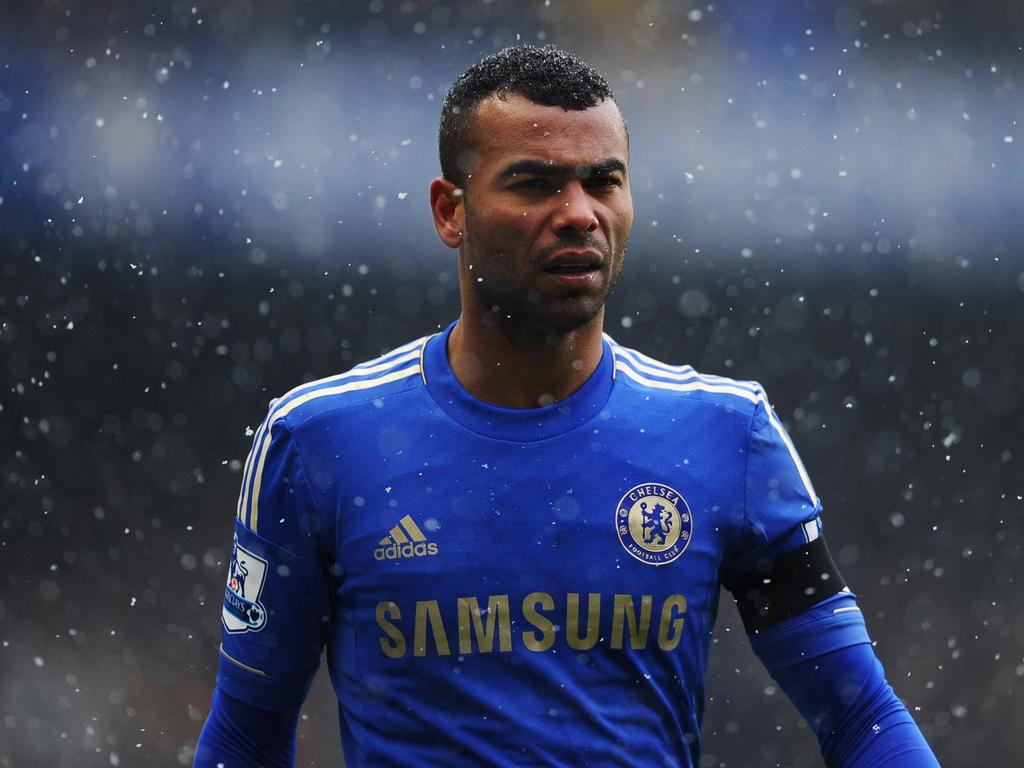 Ashley Cole's move to Chelsea did not go down well with Arsenal fans, nor did his autobiography. Picture: Laurence Griffiths/Getty Images
That didn't protect the player when Arsenal fans read his book. Offered £55,000 a week, he trembles with anger, almost crashes his car. It wasn't a good look.
I've often thought Cole should have employed the Charles Barkley defence. An NBA star, Barkley was once asked about something foolish he'd put in his autobiography. "I've got to stop you right there," he said to his interviewer. "I was misquoted in my autobiography."
The recollection of Cole's failure to see a bigger picture followed on from last week's watching of all five episodes of The Pogmentary — Born Ready, a sort of fly-on-the-wall documentary about Paul Pogba and how he came to leave Manchester United. The end of Pogba's six years at Old Trafford was announced last week and he is expected to sign a four-year deal with Juventus.
First, a health warning: The Pogmentary is a terrible waste of time. Some may enjoy the endless footage of Pogba relaxing at home with his wife, Zulay, and their children but I tired at the seventh version and there were many more to come.
What the documentary didn't do in even the most perfunctory way was to consider what was going wrong at Old Trafford during Pogba's six wasted years at the club.
There is one short interview in which Pogba speaks about not feeling valued at the club and there is the suggestion that it was United's failure. They didn't get the best out of him. You may be wondering why I stayed with a five-part documentary that was at once superficial and mediocre. It came down to Mino Raiola, Pogba's agent, who died aged 54 at the end of April.
For me, Raiola was the Frances McDormand of football: whatever he's in, I want to watch. Early in the documentary he speaks of the meeting he had with Sir Alex Ferguson on the occasion of Pogba's first departure from United. Ferguson opened the conversation by telling Raiola that he had an exaggerated sense of Pogba's value.
"I was in front of Mr Ferguson who I highly respect. He made a huge, huge history at this club. But respect is something you give before you get back."
This seemed Raiola's way of saying that maybe he didn't actually highly respect the manager. Soon, Ferguson tells Raiola what the club are prepared to pay Pogba to keep him at Old Trafford.
Recollection of the offer brought a smile to the agent's face. "I told him for this money my [unintelligible] would not walk on the grass of the training centre." I reran the clip countless times and reckon that the difficult-to-discern word was "chauffeur". I hope it was. "I told him for this money my chauffeur would not walk on the grass of the training centre." Only Raiola would have dared say that to Ferguson and, of course, Pogba walked out without the club receiving a cent, only to return four years later at a cost of £87 million.
Raiola is the star turn. In another scene he speaks in almost mystical terms about the transfer market. "The mercato is nothing more or less than if it would be an art fair. You have only so many pieces of art in the world and you have more people that want it than are available. Now you have 20 people who want to buy a Pogba. That's The mercato." What a sales pitch.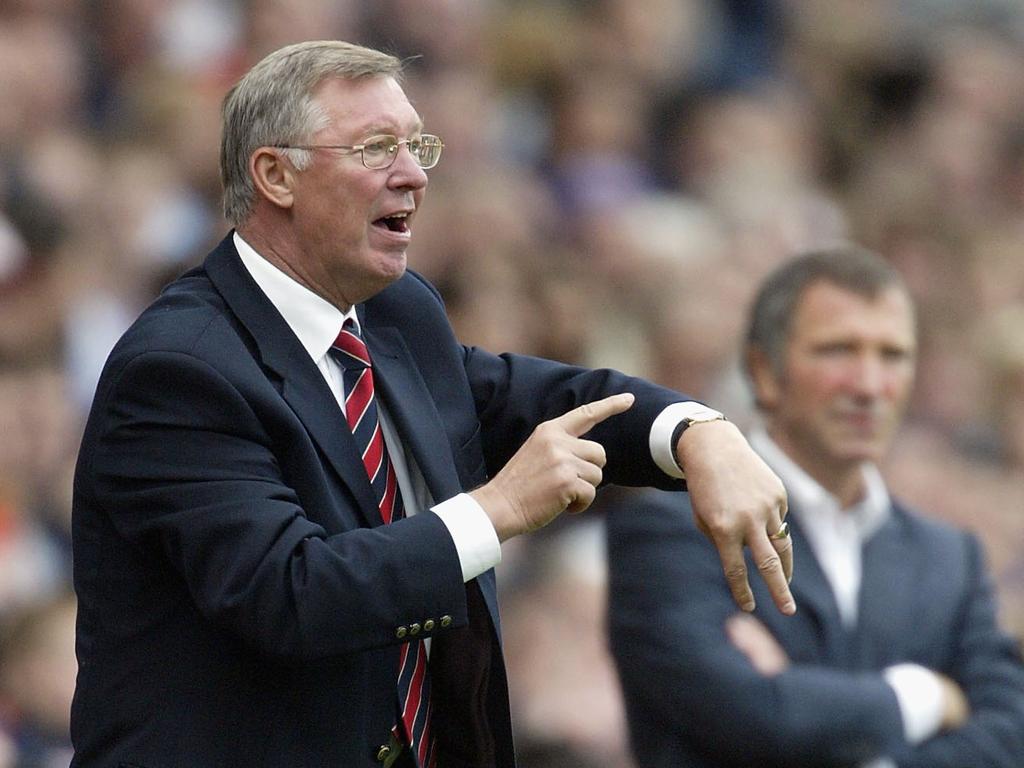 Alex Ferguson did not agree with Raiola over Pogba's worth. Picture: Gary M. Prior/Getty Images
It is the conversation between Raiola and Pogba during the summer of 2021, about his future, that made the dross almost worth the effort. Pogba is driving his car while on a family holiday in Florida and Raiola has to gently tell him that United aren't really that eager to keep him at the club.
"The French team gets the real Pogba," Raiola says.
"Sure," replies the player.
"You're another Pogba with the national team than you are with Manchester United. The French team gets the Pogba we all love. With Manchester there's something blocking you. I think it's very stressful. These are stressful times."
"Did Manchester make another offer?" the player asks.
"Paul, you're in a very special situation. You have no idea. Yes, they really want you to stay but, for me, the offer doesn't really reflect that." United's offer was a derisory £300,000 a week.
"Of course," Pogba says.
"If they want you to stay," Raiola continues, "if they want to build something with you, this time they have to do something different. They have to put money on the table."
"They're bluffing," Pogba says. "How can you tell a player you really want him and offer nothing. Unbelievable."
United weren't bluffing. They were prepared to let Pogba run down his contract because he hadn't performed.
Sixteen years before, Arsenal got it very wrong with Ashley Cole, but as Pogba heads back to Serie A, there will be no anguish at United. And no need for self-recrimination.