Leaks leave Manchester City facing fresh claims over 'illicit' payments
Documents from the 'Football Leaks' cache allege players and staff at Manchester City were paid illegally.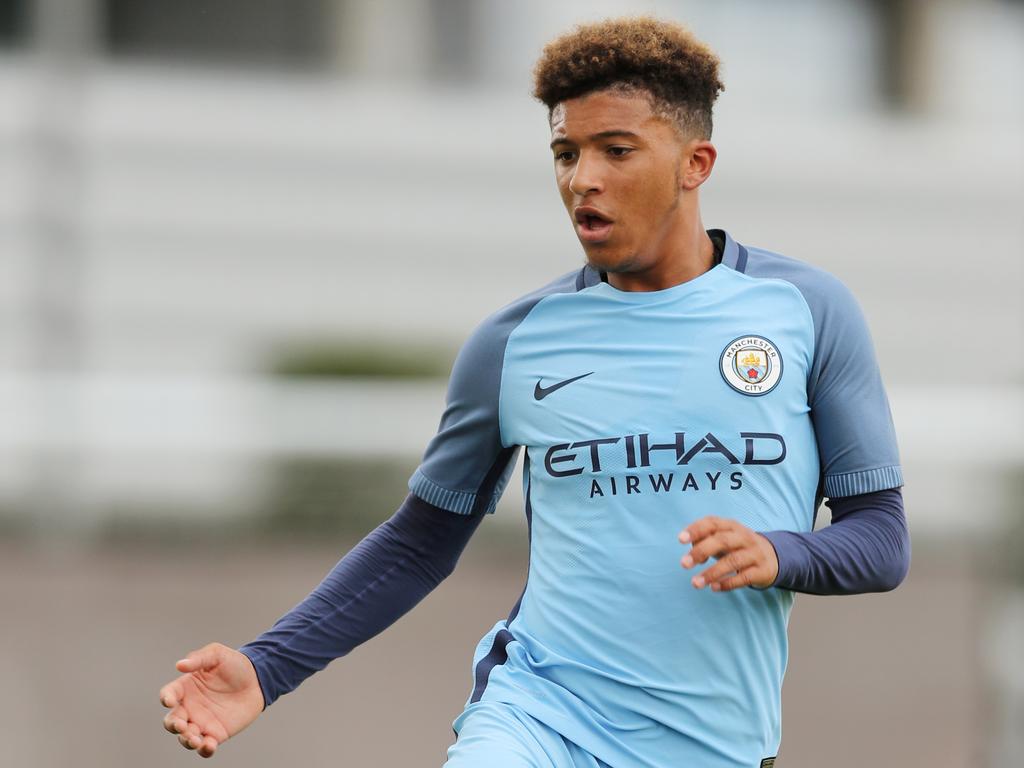 Football Leaks documents allege that City made two payments relating to Sancho before signing the 14-year-old in 2015. Picture: Getty Images
The Premier League is under renewed pressure to complete its investigation into alleged rule breaches by Manchester City after fresh claims that the club violated financial regulations and the rules governing youth players.
The investigation has been going on for more than three years — a High Court judge last summer expressed surprise and concern that it had taken so long to complete — and the German investigative website Der Spiegel has now published new documents from the "Football Leaks" cache and allegations about City's activities.
It alleges that City paid financial inducements to secure underage players, including Jadon Sancho, and that the Abu Dhabi owners made payments to the club instead of sponsors, and secret payments to agents. Der Spiegel has also published City's contract with their former manager Roberto Mancini, who was at the club from 2009 to 2013, detailing how more than half of his basic salary was paid to his company via a consultancy contract with the Abu Dhabi-based club Al Jazira.
Der Spiegel states those are the three main areas of investigation by the Premier League, which declined to comment when approached by The Times.
City did not respond and the club have always denied wrongdoing and insisted that the allegations were based on hacked emails that were taken out of context. Those close to the club have talked of the leaks being orchestrated attempts to damage City.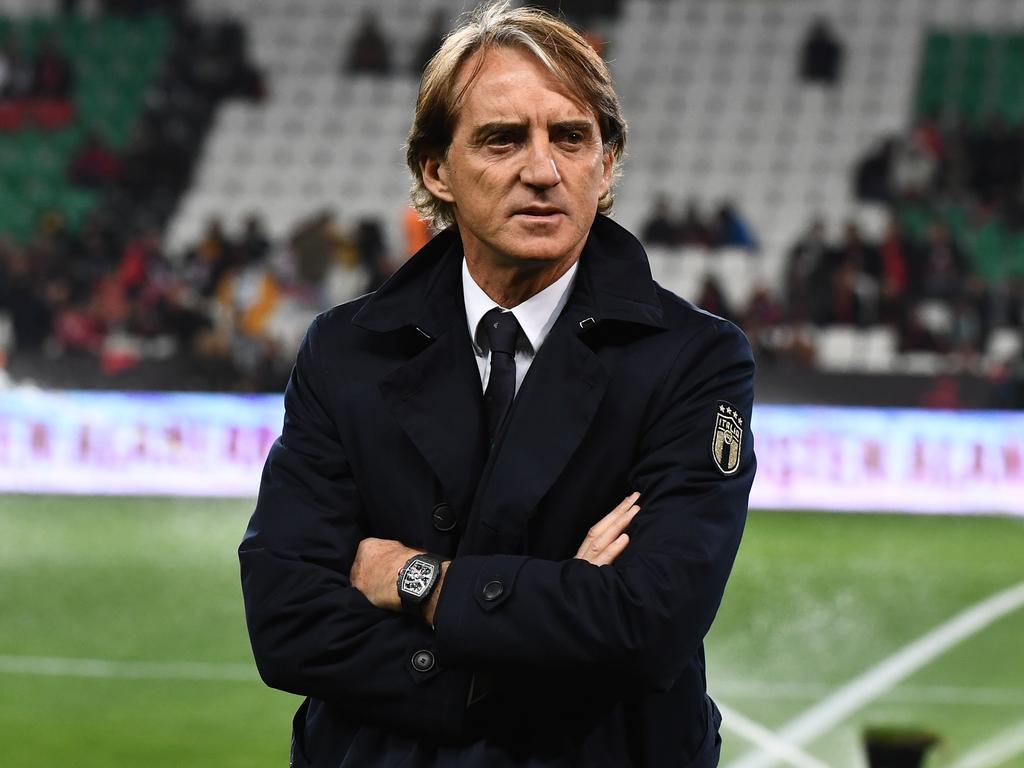 Mancini's company was paid £1.75 million a year for his role with Al Jazira, for whom he had to coach for only four days a year. Picture: Claudio Villa/Getty Images
One of the main claims surrounds the alleged secret payments made to Mancini. His first contract with City was for a base salary of £1.45 million, net of tax, but his company was also paid £1.75 million annually in consultancy fees for Al Jazira, whom he had to coach for only four days a year. However, emails released by Der Spiegel appear to show that his company, Italy International Services (IIS), issued quarterly invoices to City, who sent the money to the Abu Dhabi United Group (ADUG), headed by City's owner Sheikh Mansour, which then passed it on to Al Jazira to finalise the payment.
The leaked documents show that the deal with Al Jazira was witnessed by Simon Pearce, a City director and adviser to the Abu Dhabi ruling family.
City's contract with Mancini also reveals other details of his payments, including a £4 million bonus for winning the Premier League as well as £3 million for winning the Champions League, £1.5 million for the FA Cup and £1 million for the League Cup.
City's contract with Mancini also reveal other details of his payments including:
• a £4 million bonus for winning the Premier League
• £3 million for winning the Champions League, £1.5 million for the FA Cup and £1 million for the League Cup
• eight flights a year between Manchester and Italy for him and his family
• £7,500 a month toward accommodation costs
• six tickets for each home match
• £24,000 per year for a car lease
• private medical insurance and life assurance
Mancini has previously declined to comment when asked about the Al Jazira contract.
The allegations around youth players include an internal email from Neil Roberts, the director and head of recruitment at the City Football Academy, asking about a "scouting agreement … in relation to Jadon and his agent". The response has two agreements with an agency attached, worth £200,000 and £225,000 and signed in May 2015, when Sancho was 15. Roberts had asked to see the agreements after receiving an email from Sancho's father asking for the payments to be made to him "direct and not through the agency". Sancho's agent, Emeka Obasi, has previously declined to comment.
Sancho moved from Watford to City in March 2015, but there are questions as to why City signed a deal with an agent related to the player as FA rules dictate that agents cannot represent players until the year they turn 16. The FA investigated allegations around Sancho's move to City in 2019 but did not bring any charges. Der Spiegel also released a document that appears to be an agreement for Brahim Díaz to move from Málaga when he was only 14.
The document appears to show that the ADUG agreed to pay €360,000 (about £300,000) in compensation to Brahim's youth club through an intermediary company in Barcelona, which then forwarded the money to the Spanish club. The ADUG also paid at least €4 million to Yaya Touré's agent between 2010 and 2015, with the payments apparently cleared by the club's chief executive, Ferran Soriano and chairman, Khaldoon Al Mubarak.
Uefa initially banned City for two years and fined the club €30 million for alleged financial fair play (FFP) breaches connected to the sponsorship payments. The ban was subsequently overturned, and the fine reduced to €10 million, by the Court of Arbitration for Sport last year, which ruled that "most of the alleged breaches were either not established or time-barred".
Two years after the launch of the Premier League's investigation, an arbitration tribunal ordered City to provide "certain documents and information and to make inquiries of third parties" but in July last year a Court of Appeal decision revealed that City had challenged the jurisdiction of the arbitration panel and had, unsuccessfully, challenged these demands.
One of the judges, Lord Justice Males, said: "This is an investigation which commenced in December 2018. It is surprising, and a matter of legitimate public concern, that so little progress has been made after 2½ years."
-The Times