Manchester United exposed as Premier League's worst for return on money spent
Analysis carried out for The Times has revealed which Premier League club's are getting bang for their buck and which are the worst performing in relation to the money they have spent.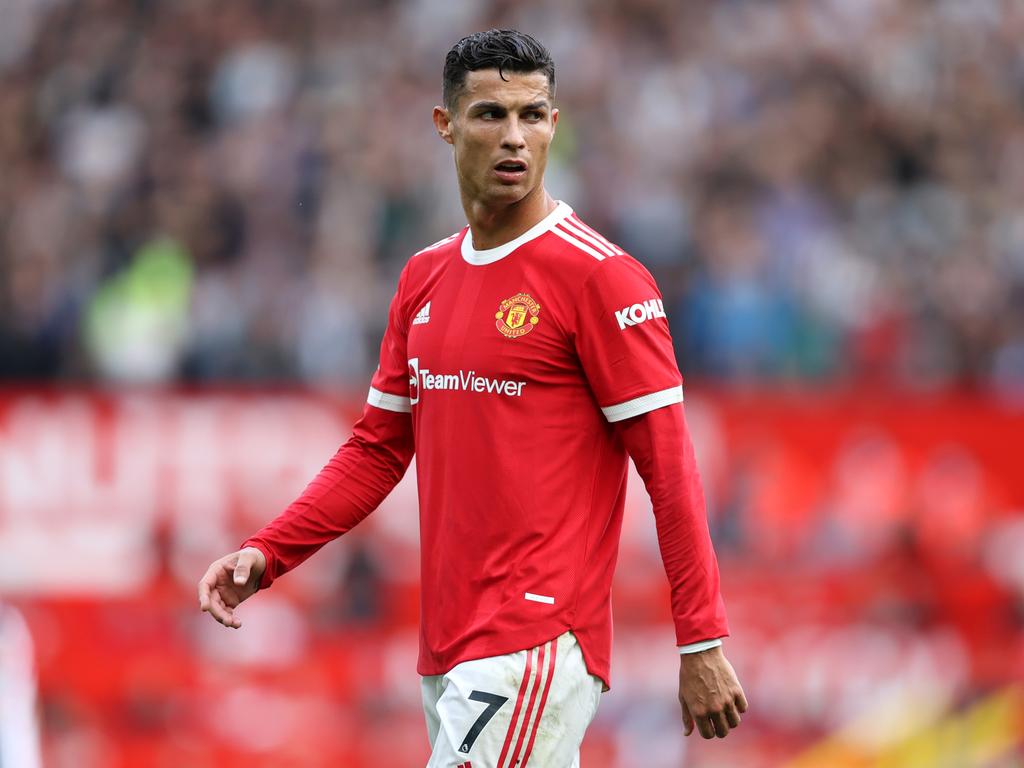 Manchester United were the Premier League's worst performers in comparison to the money they have spent. Picture: Clive Brunskill/Getty Images
Manchester United were the worst-performing club in the Premier League last season based on their return from spending on transfers and wages, according to an analysis by football finance experts.
Liverpool, who finished second in the Premier League table, came out best ahead of Tottenham Hotspur and Brentford, while Watford and Everton were among the worst performers, along with United.
The analysis, carried out for The Times, is based on figures reported in clubs' most recent annual accounts to measure spending on wages and amortisation, which breaks down transfer fees over several years (for example, a pounds 20 million signing over four years would be recorded as pounds 5 million per year). The sports intelligence agency Twenty First Group then used the figures to calculate "expected points" - how many points a club would be expected to secure over a season given their spending.
The results of the analysis illustrate the scale to which a club has over - or under - performed, and which club gets the most bang for their buck. It may also provide a good indication as to the relative impact of a manager.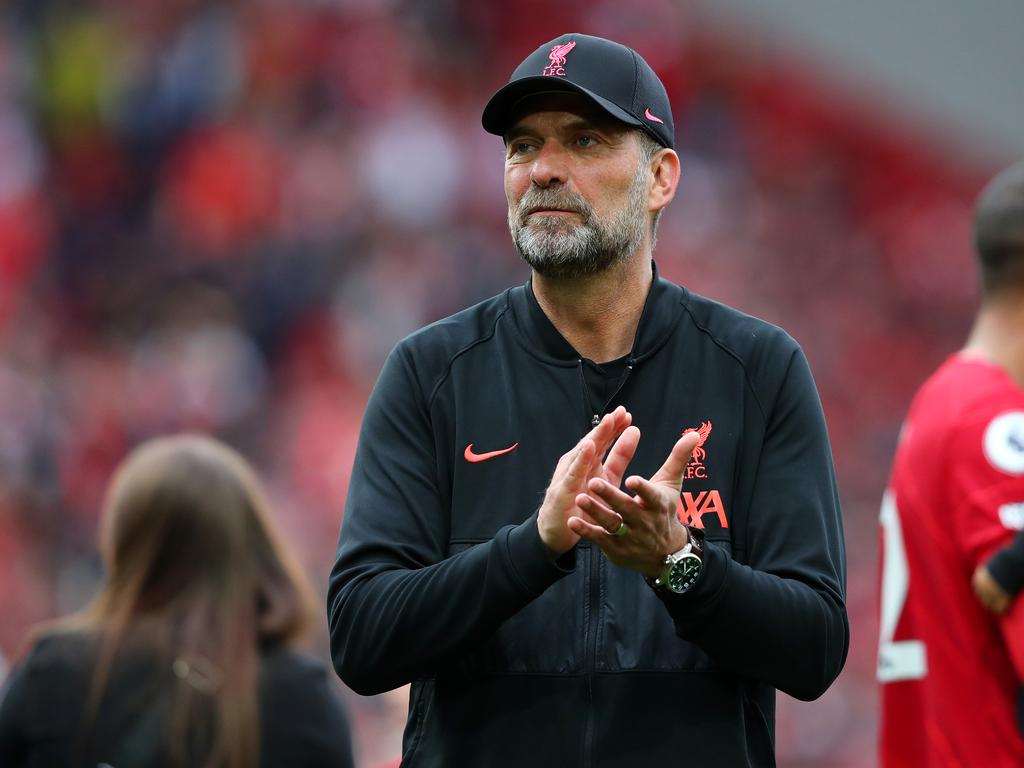 Liverpool were the Premier League's wisest spenders. Picture: Alex Livesey/Getty Images
United finished sixth in the league but their points total of 58 was the lowest by the club since the Premier League was founded in 1992-93. The analysis shows that, given their level of spending, United should have won 19 more points. Everton and Watford both finished with 16 fewer points than expected.
Omar Chaudhuri, the chief intelligence officer at Twenty First Group, said: "As in all football around the world, in the Premier League last season there was a clear positive correlation between investment in wages and transfer fees, and performance on the pitch. Better players cost more money, and so clubs who can and do invest tend to finish higher in the league.
"However, the relationship is far from one-to-one, and there are notable cases of teams finishing much higher or lower than we would expect given their level of spending in previous seasons.
"This can be driven by any number of reasons, though they tend to boil down to smart recruitment - buying undervalued players - good coaching, and/or the successful use of academy- developed players, who come without a transfer fee, and usually lower wages."
Chaudhuri picked out Brighton & Hove Albion and Brentford as particular success stories, for both finishing six places higher in the table than would have been expected by their spending level. "Graham Potter at Brighton has deservedly received praise for the team's performance in the last three years, but it's notable how well they have recruited in this time, generally buying players from unfashionable teams, or bargains from outside the big five leagues," he said.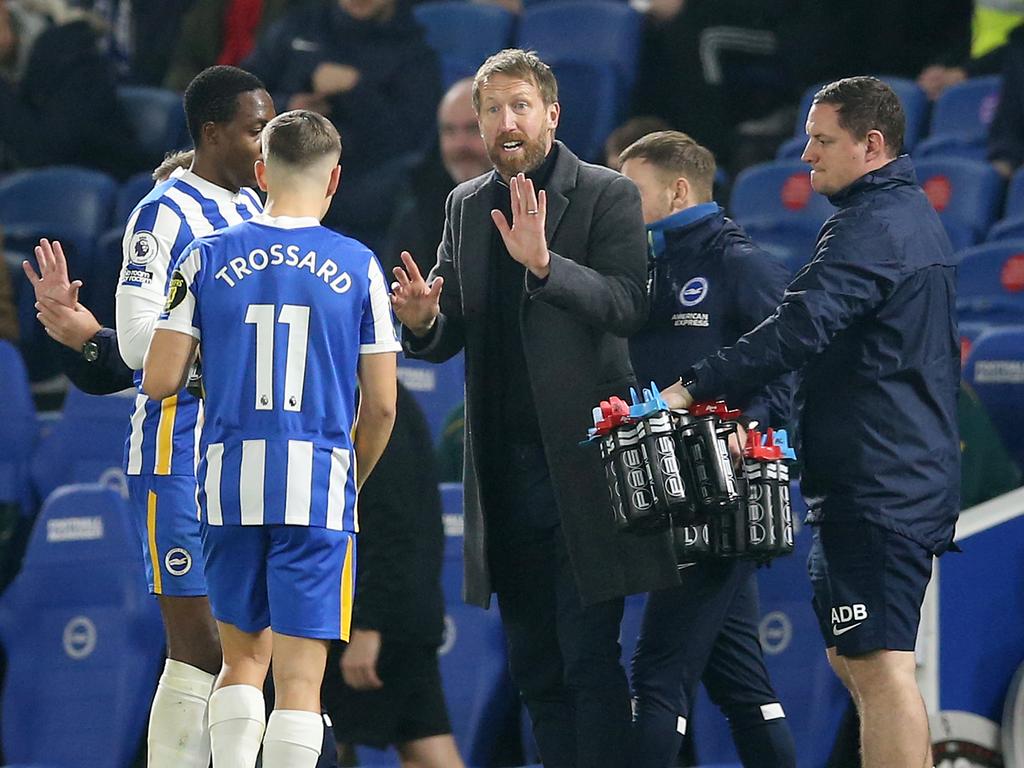 Graham Potter's Brighton & Hove Albion have overperformed. Picture: Steve Bardens/Getty Images
Everton are eighth in the list for total spending, but finished 16th in the table.
"In many ways their approach has been the opposite of Brighton's in recent years, changing between managers and recruiting big-name players from other Premier League clubs," Chaudhuri said.
Kieran Maguire, a football finance author, calculated the figures for clubs' overall costs and said amortisation is the best reflection of their spending on transfers because it calculates that expenditure over several years.
"Amortisation is the total transfer spend spread over the contract life," Maguire said. "So if a club signs a player for pounds 100 million over five years that is reported in the accounts as pounds 20 million each year for five years. The total amortisation cost is the sum relating to the whole squad.
"There is no amortisation cost for players such as Harry Kane who came through the academy at Spurs or those signed on a free transfer."
Everton did not get value for money. Picture: Stephen Pond/Getty Images
Chaudhuri's analysis set a baseline of 23 points and calculated that in the 2021-22 season, for every pounds 10 million a club spent they should earn, on average, an additional 1.2 points.
United's wages and amortisation costs were pounds 24 million more than Liverpool's, so they should have been expected to win three more points than the Merseyside club.
"That they won 34 points fewer is both a reflection of Liverpool efficiency and Manchester United's inefficiency," Chaudhuri said. "Liverpool won 18 points more than expected given their spending, and Manchester United 19 points fewer. These were the best and worst performances in the league in terms of points won compared with expected, and illustrates the degree of over and underachievement beyond a difference of only four league positions."
– The Times
Originally published as Manchester United exposed as Premier League's worst for return on money spent