Premier League: Anthony Martial's fall from record-breaking teen to Manchester United exile
Six years after being signed for a record-breaking fee by Manchester United, Anthony Martial has been quietly ushered out the backdoor with his career at a crossroads.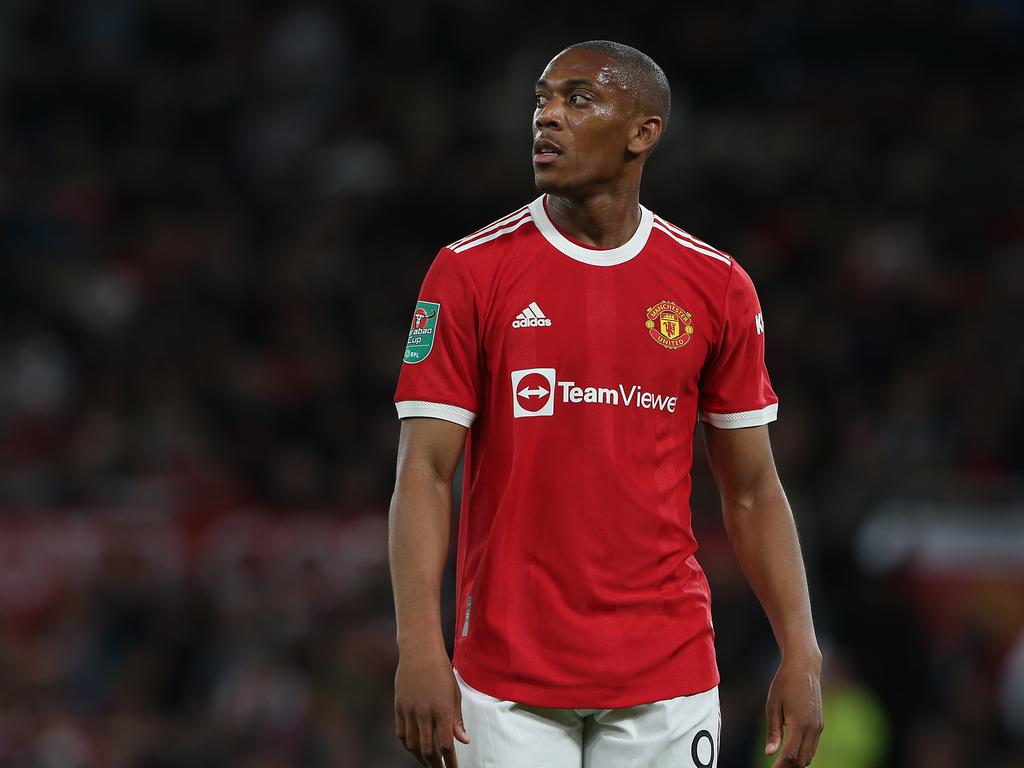 Anthony Martial has been loaned out by Manchester United to Seville. Picture: Matthew Peters/Manchester United via Getty Images.
To those outside the club, Manchester United's pre-season tours look like glamorous affairs, but for staff they are often stressful experiences, and that was certainly the case when the squad headed to the United States in the summer of 2018.
As well as having to organise flights, numerous commercial events and media appearances, the cohort of club officials who travelled with the squad had to deal with a very grumpy manager.
There were many reasons why José Mourinho was unhappy. The club's reluctance to sign Harry Maguire was one. Alexis Sánchez's failure to obtain a working visa for the trip also irritated the United boss.
Another explanation for Mourinho's dark mood was his tussle with the United board over the future of Anthony Martial. Mourinho had dropped the forward in the second half of the previous season and was not impressed by the Frenchman's application in training.
"His head is in the clouds," one associate of the Portuguese manager had said.
When the tour rolled into San José, Mourinho let it be known that he wanted Martial out. His anger had been exacerbated by the player's request to leave the tour early to be at his wife's side in Paris when she gave birth to their son, Swan.
The United board held firm. They would not sell. If Martial left, they feared that he could end up becoming one of Europe's best players.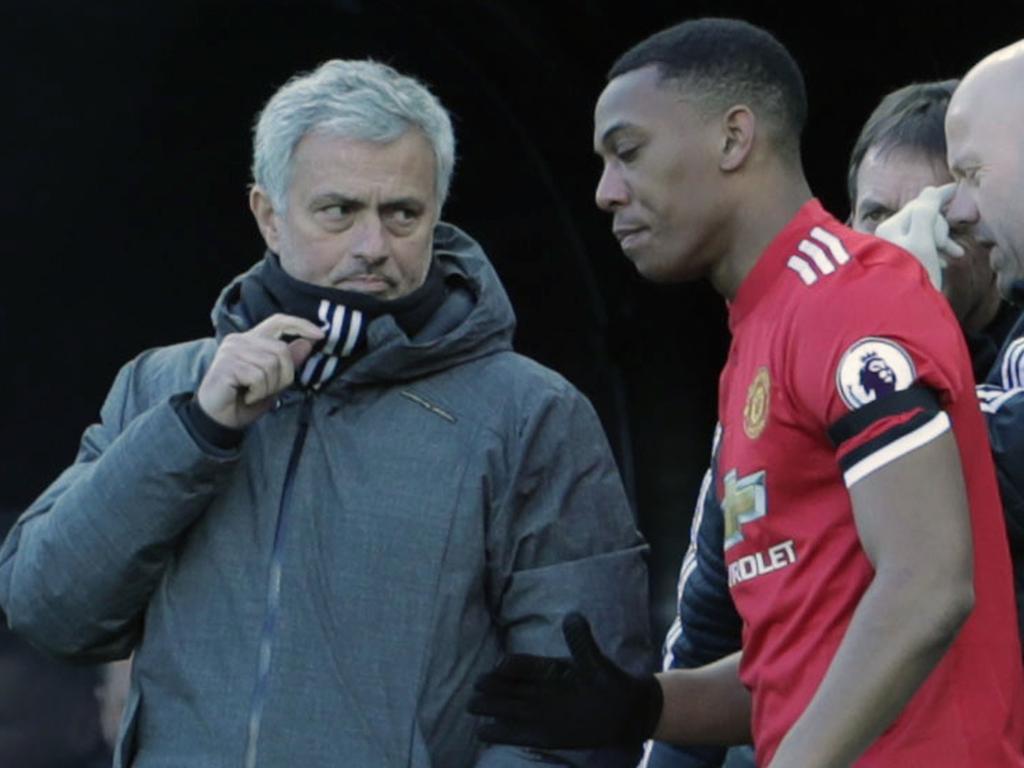 Jose Mourinho wanted to offload Anthony Martial in 2018 during his stint as Manchester United manager. Picture: Matthew Peters/Manchester United via Getty Images.
They had held that conviction since they made Martial the most expensive teenager in the world when they bought him from Monaco in 2015. United paid an initial fee of £38 million but with the potential for the deal to rise to about £58 million if all add-ons were met.
One of those add-ons, worth £8.4 million, would be payable if Martial was short-listed for the Ballon d'Or. "If it does happen, we would be happy to pay it," one senior United official said in 2015.
Three and a half years after the board fought so hard to keep Martial out of the clutches of suitors including Real Madrid, they have loaned him to Seville for nothing. The only financial compensation that United will receive from the deal is by the removal of the 26-year-old from their wage bill until the end of the season. There is no option for Seville to make the deal permanent at the end of the season.
Martial's form has been patchy throughout his 6½ years at Old Trafford. He impressed in his only year under Louis van Gaal but regressed under Mourinho, scoring 13 Premier League goals in his two full seasons in charge. In Ole Gunnar Solskjaer's first full campaign, 2019-20, Martial scored 23 goals, playing largely as a centre forward. This season he has scored only once.
The France forward has not been helped by the constant changes in management — and shifting from wing to striker — but whenever he has been challenged by a new signing, whether that be Zlatan Ibrahimovic, Romelu Lukaku, Edinson Cavani or Cristiano Ronaldo, he has never really seemed up for the fight.
It does not take much for Martial to go into his shell and become downbeat. Maybe that is not only his fault. Maybe he needs a coach who is willing to give him an extended run in the team. Julen Lopetegui, the Seville manager, is certainly willing to do that.
With Seville only four points behind the leaders, Real, in La Liga, Martial has the chance to win the first league title of his career, prove his doubters wrong and kickstart a career that promised so much but is in danger of fizzling out.
– The Times