Premier League clubs treating stars like Tupperware only leaves a costly mess
JAMES GHEERBRANT discusses the changing ways football clubs are approaching the transfer market when it comes to their biggest stars.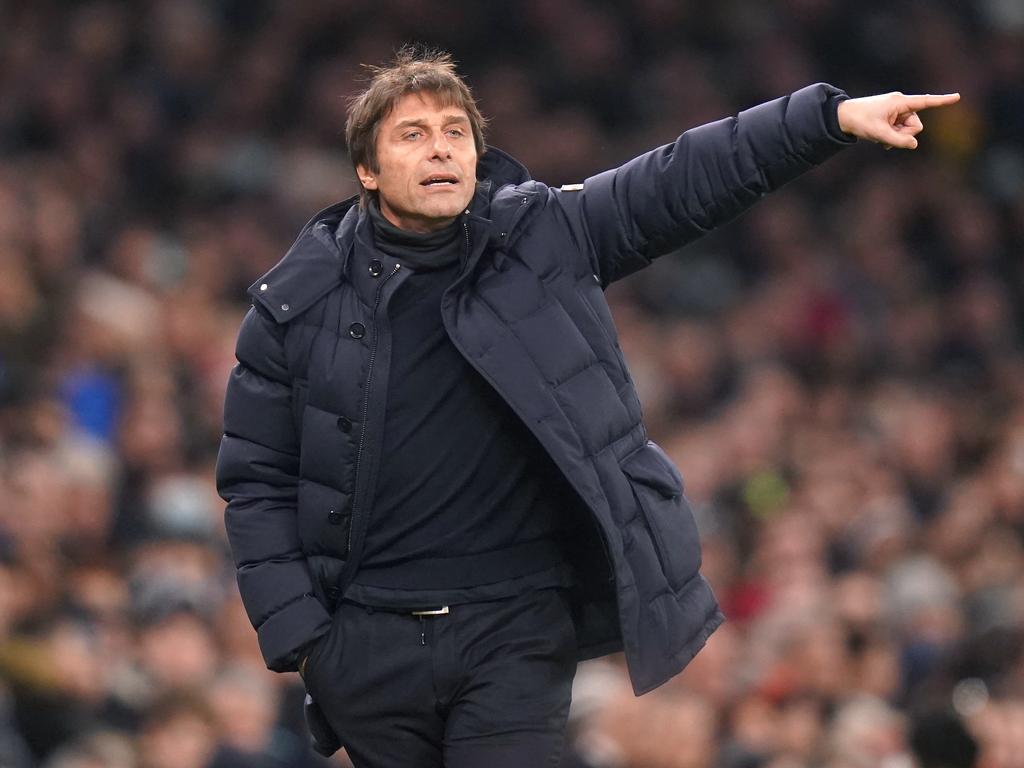 Tottenham manager Antonio Conte has been forced to make some serious adjustments to his team over the past few months. Picture: Adam Davy/PA Images/Getty Images
Seven weeks ago Tottenham Hotspur hosted Liverpool in a state of some disarray. A Covid outbreak had swept through the club, leaving Antonio Conte unable to start several players, including his two first-choice central midfielders, Pierre-Emile Hojbjerg and Oliver Skipp. Harry Winks played in front of the back three, flanked by Spurs' fourth and fifth-choice central midfielders.
But Tottenham played well. They dominated the balance of chances against one of the best teams in Europe. The fourth-choice central midfielder, Dele Alli, pressed and tackled and helped Spurs to win the midfield battle, and could have scored on another day. The fifth-choice central midfielder, Tanguy Ndombele, set up Harry Kane's opening goal with a beautiful pass. Tottenham were unlucky not to win.
When you put it like that, it sounds like a good argument for having plenty of depth to your squad. But Tottenham have opted to enter the second half of the season with a much sparser midfield contingent: Dele has been sold to Everton on an initial free transfer; Ndombele has been loaned back to his former club Lyons; Giovani Lo Celso, the other central midfielder, has joined Villarreal on loan; and only Rodrigo Bentancur has arrived to strengthen that position.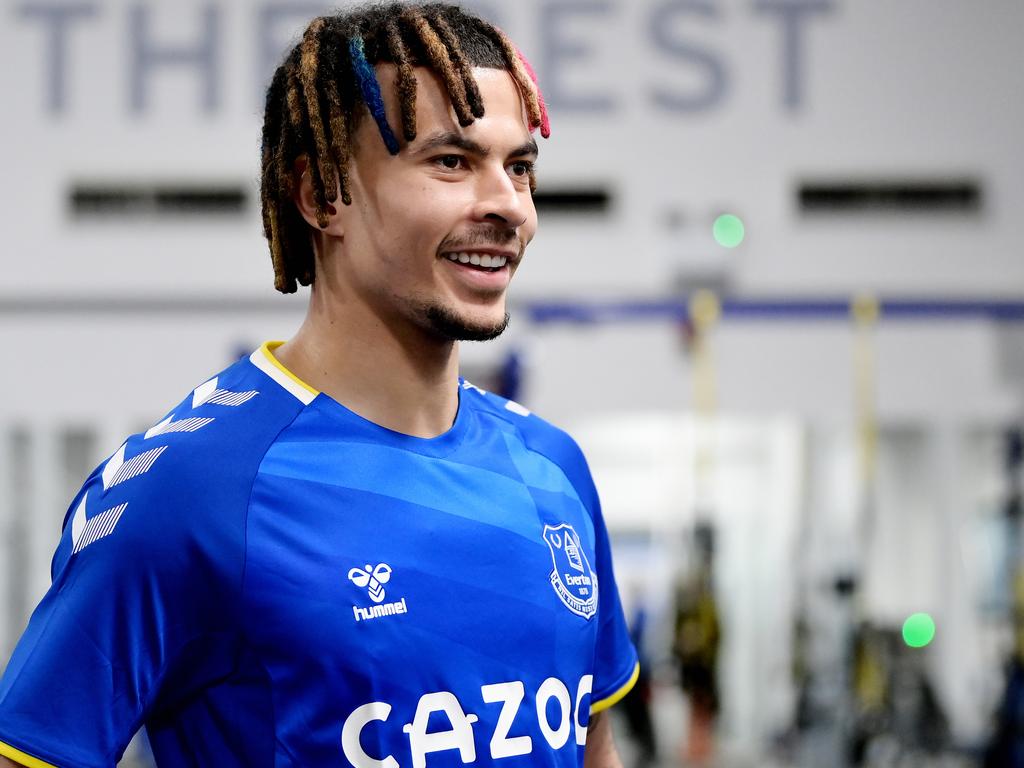 Tottenham sold Delle Ali to Everton. Picture: Tony McArdle/Everton/Getty Images
And yet Tottenham's January business appeared emblematic rather than exceptional. Arsenal moved on Pierre-Emerick Aubameyang, Sead Kolasinac and Calum Chambers, and loaned Ainsley Maitland-Niles, Pablo Marí and Folarin Balogun, leaving their first-team squad six players lighter. Manchester United sent out Donny van de Beek, Anthony Martial and Amad Diallo. Juventus offloaded Aaron Ramsey to Rangers. Barcelona finally got rid of Philippe Coutinho. This transfer window was defined as much by a desperation to get unwanted players out of the door as by the usual drive to get new ones in.
For years, big clubs have treated footballers as a commodity like jeans, ballpoint pens or Tupperware containers: something you can never have too many of. Now a new spirit of decluttering has taken hold. That defender who's just taking up space? The once-shiny midfielder who doesn't spark joy any more? The slinky No 10 that no longer quite fits? Teams are coming round to the view that these players are better disposed of than at your disposal.
There are a lot of good and sensible things about this. Club football is often viewed through an acquisitive lens. New signings always look sexy and exciting on a screen. But the real-world success of a club is underpinned not simply by the accumulation of talent, but also by a kind of collective emotional homeostasis, which depends on such things as morale, unity of purpose, the elimination of distracting noises.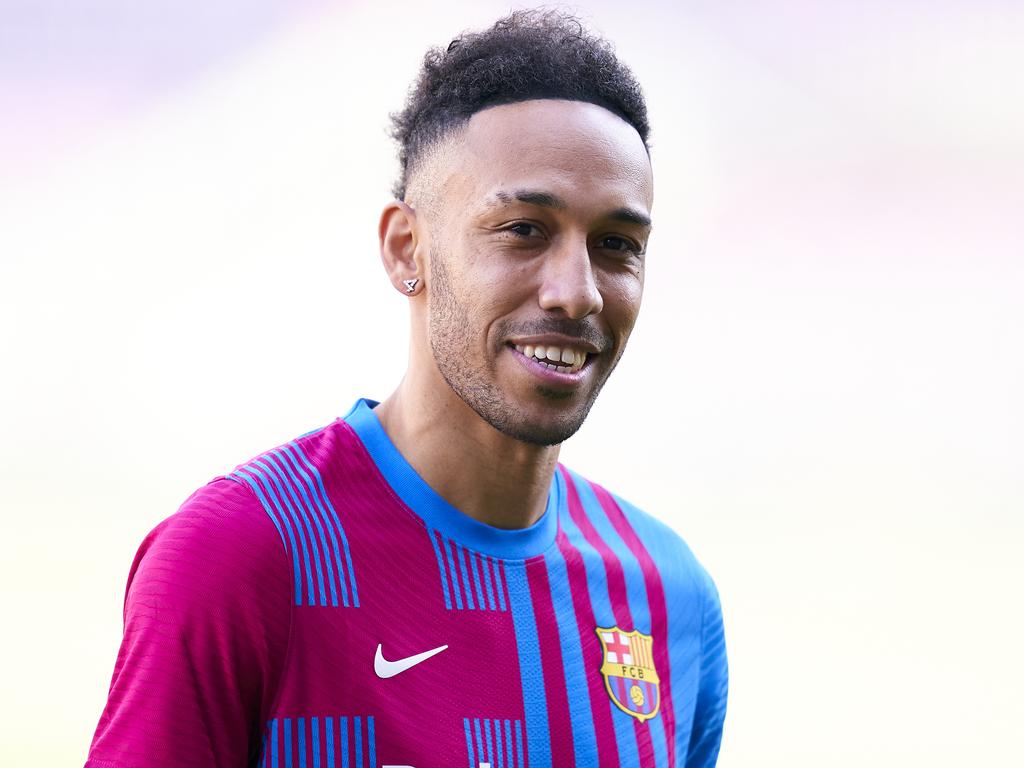 Pierre-Emerick Aubameyang was moved on by Arsenal, signing for Barcelona in the transfer window. Picture: Pedro Salado/Quality Sport Images/Getty Images
And that's before you even get to the practical considerations. We never think about the dynamics of a manager addressing a huddle of players on the training pitch, how much easier it is to connect with a squad when you can look into every pair of eyes, how much of that galvanic instruction and emotional energy dissipates when that speech has to reach the half-obscured heads lurking at the back too.
As Jürgen Klopp has said of his Liverpool squad: "The players can only play the football they play because they know they are needed. You can't keep someone in the back yard and bring them up in the decisive moment." The football that managers like Klopp, Conte and Mikel Arteta preach is intense, demanding and specific. It requires only players who buy into it, and have the athleticism, discipline and positional smarts to execute it.
Much of the success that Conte has had in his career, and that Arteta has had at Arsenal so far, seems to stem from his ability to foster an atmosphere of nucleic closeness, the feeling of being within a dense knot of human ambition besieged by external forces but bonded by an impregnable inward resolve. In this context, getting rid of those on the fringes makes sense.
On the other hand, there is something undeniably weird and risky about the zeal with which clubs are spring-cleaning their squads. Arsenal now have only three centre backs: they are two injuries away from having to play Takehiro Tomiyasu or Cédric Soares in central defence. Wolverhampton Wanderers, who let Bruno Jordão join Grasshopper on loan, have only three senior central midfielders. Spurs have got rid of three midfielders who, for all their many faults, had scored 20 goals in the past season and a half, and replaced them with one, who has scored none in that time. Juventus and Arsenal are essentially paying Ramsey and Aubameyang respectively to play elsewhere. These may be rational decisions. But take a step back and they are an extraordinary set of circumstances for clubs to invite on themselves.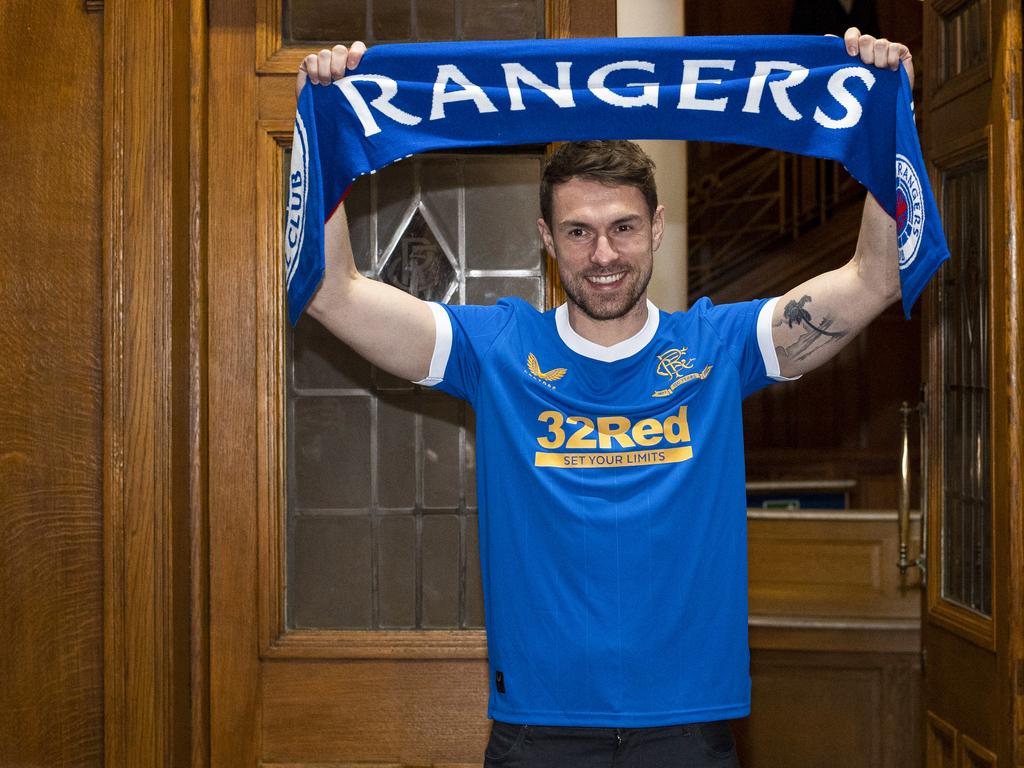 Juventus are essentially paying Aaron Ramsey to play at Rangers. Picture: Ross MacDonald/SNS Group via Getty Images
They are also subject to the law of unintended consequences. As the Arsenal blogger Tim Stillman pointed out, Arsenal's decision to loan Maitland-Niles left them so light in central midfield that they were forced to press Thomas Partey, fresh off a return flight from the Africa Cup of Nations, into action in the Carabao Cup semi-final against Liverpool. Partey got sent off and was thus suspended for a Premier League game against Burnley, which Arsenal drew. Those dropped points could be the difference between qualifying for the Champions League and missing out.
There is a broader point here. As fans, we are conditioned to welcome the purge of the highly paid benchwarmers: cut the dross, clear out the dead wood, dump the wasters, drain the swamp. But players are not inherently toxic. They become jetsam because they are in the wrong place at the wrong price, because they become unpopular totems of terrible decisions made far above them.
Giving these players the chance to find a loving home, a better platform for their talents, must be for the best, and if it comes at a cost to their parent club — well, perhaps there's even something honourable in that. But ultimately, as anyone knows, the only real way to declutter your house is to stop buying things you don't need in the first place.