Romelu Lukaku situation is a sad one – but new regime's decisive action bodes well for Chelsea
The striker - one of the most expensive footballers in history - is set to be returned to Inter Milan after a disappointing season at Stamford Bridge.
Chelsea will be seeing the backside of striker Romelu Lukaku, as the Blues' new administration makes their first big move. Picture: Robbie Jay Barratt - AMA/Getty Images
The main winner of the Romelu Lukaku situation is not Chelsea's outgoing, failed centre forward, but the incoming co-owner.
For a fanbase and dressing room wondering about the new man's standards, Todd Boehly - who, with Clearlake Capital, leads the consortium who took charge last month - made a strong statement that dedication to the team, club and head coach is non-negotiable. Work, and work hard. Lukaku didn't, and now he's going, with his loan return to Inter Milan set to be confirmed next week.
The other winner is Thomas Tuchel, whose authority as head coach is enhanced by the owners' unconditional backing over Lukaku. Chelsea's record with such transfer narratives has often been for the player to stay and manager to go. In varying forms, player power contributed to the exit of Jose Mourinho, Avram Grant, Luiz Felipe Scolari, Andre Villas-Boas, Rafa Benitez, Antonio Conte, Maurizio Sarri and Frank Lampard, Tuchel's predecessor. It has often been cheaper and less troublesome to defenestrate a manager than a disaffected player or two. But now this.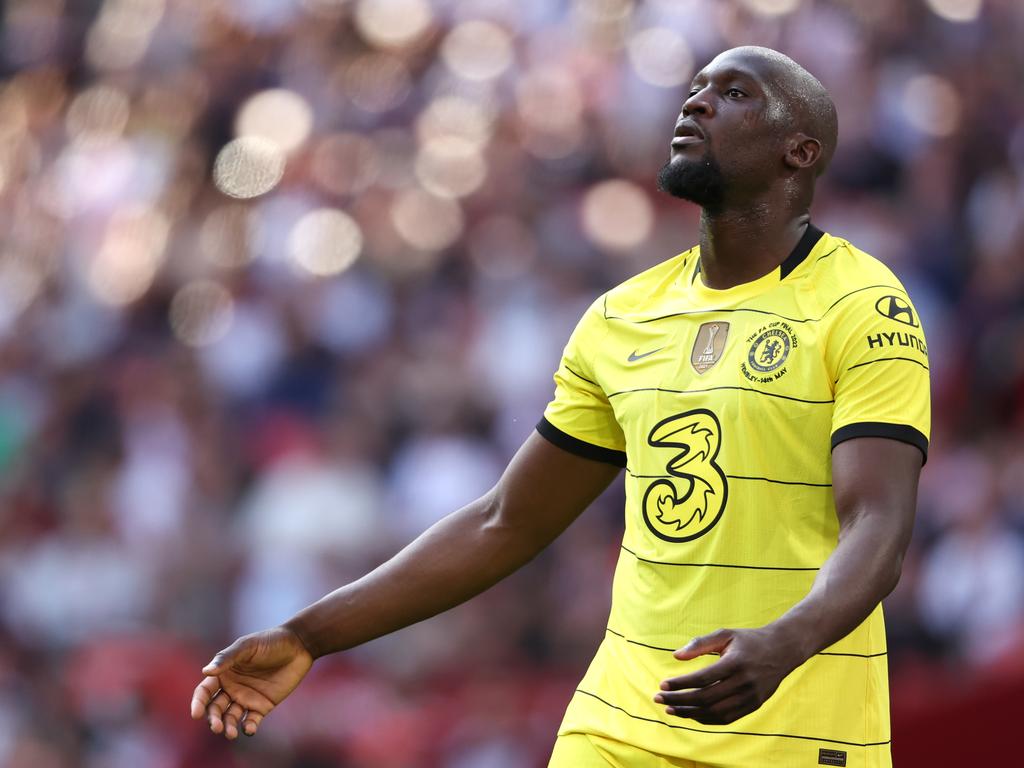 Lukaku is set to return to Inter after a disappointing season back at Chelsea. Picture: Matthew Ashton - AMA/Getty Images
Lukaku would probably have stayed under Roman Abramovich, the former owner, and Bruce Buck and Marina Granovskaia, the outgoing chairman and director. Would they have cut their losses or given him another chance, another season? A new broom firmly wielded swept a misfiring striker back to Milan.
Boehly, who has replaced Buck as chairman, has been admirably decisive and set a new tone. Lukaku's future could have developed into a saga had the American not acted swiftly. Chelsea look more nimble in the transfer market now, and certainly the head coach looks more empowered. With the distraction dealt with, Tuchel and the owners can now concentrate on their transfer targets, such as Matthijs de Ligt.
It is sad that it didn't work out with Lukaku. He was supposed to be the final piece in the jigsaw but, as Chelsea fans point out, he went to pieces in the box. Lukaku was pining for Inter. He may have got his way, and got away, but at what cost to his reputation? He has gone back to a league that, however passionately followed, is less competitive than its English counterpart. Chelsea fans are pretty supportive but Lukaku's failure to apply himself properly will never be forgotten.
He is still technically a Chelsea player, and will only be on loan at Inter, but the acrimonious divorce is complete. He can't go back - too much polluted water under the Bridge. Lukaku will doubtless light up Serie A again, score stacks for Inter again, but there will be that enduring question mark against whether he can truly be considered among the present elite centre forwards. Chelsea fans would probably love to give Tammy Abraham - who departed for Roma a week after Lukaku arrived back in London - another chance.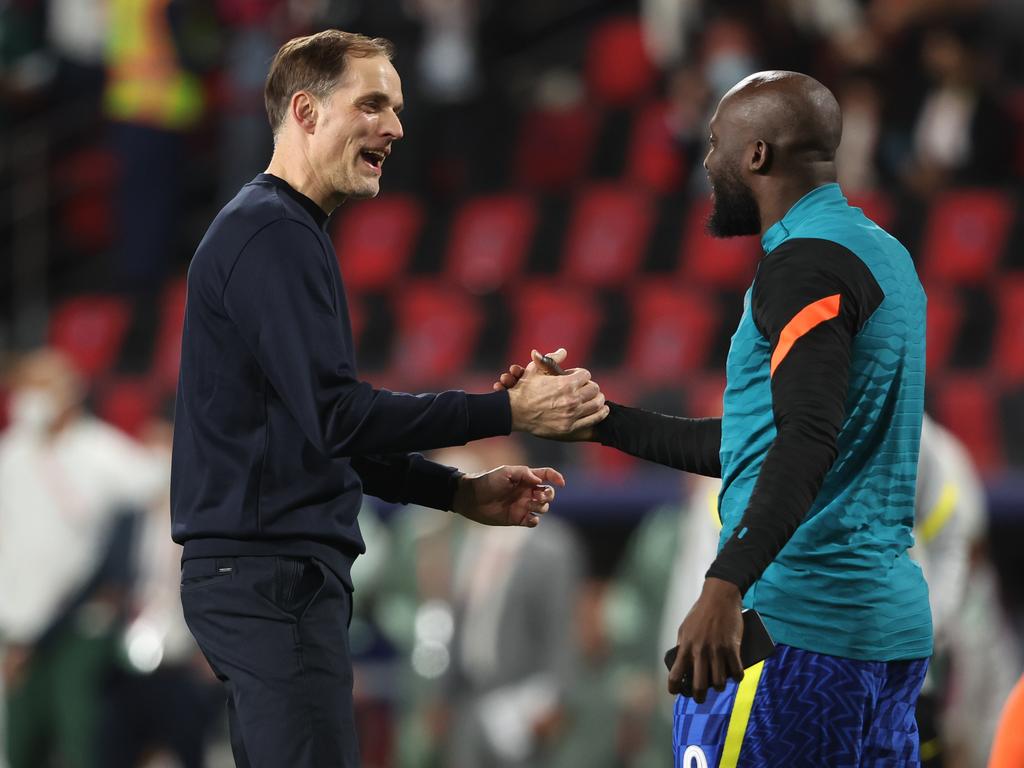 Tuchel could not get the best out of Lukaku, who made only 26 league appearances for Chelsea last season. Picture: Matthew Ashton - AMA/Getty Images
It's frustrating, because there is clearly a talent in there. A record pounds 286.5 million in total fees has been lavished on Lukaku so far - and he is only 29. Second on that list is Neymar and he's pounds 50 million behind. Good judges, including Mourinho and Conte, believed in Lukaku.
This perception of him being a "flat-track bully", as espoused by some critics, needs placing in context. At West Bromwich Albion, Lukaku scored against Liverpool home and away and then a hat-trick against Sir Alex Ferguson's champions, Manchester United. At Everton in 2013-14, Lukaku scored against Manchester City home and away and twice against Liverpool; he scored again against Liverpool - and City in the League Cup - in 2015-16, and against City home and away in 2016-17. He can handle good defences.
Lukaku scored 11 in his first 11 games with United in 2017-18, including against Real Madrid, and twice away to Paris Saint-Germain the following season, before those 64 goals in 95 appearances for Inter. On his way to a record 68 goals in 102 internationals for Belgium, Lukaku caused chaos against Brazil at the 2018 World Cup, leading Paulinho, Fernandinho and Marcelo a merry dance.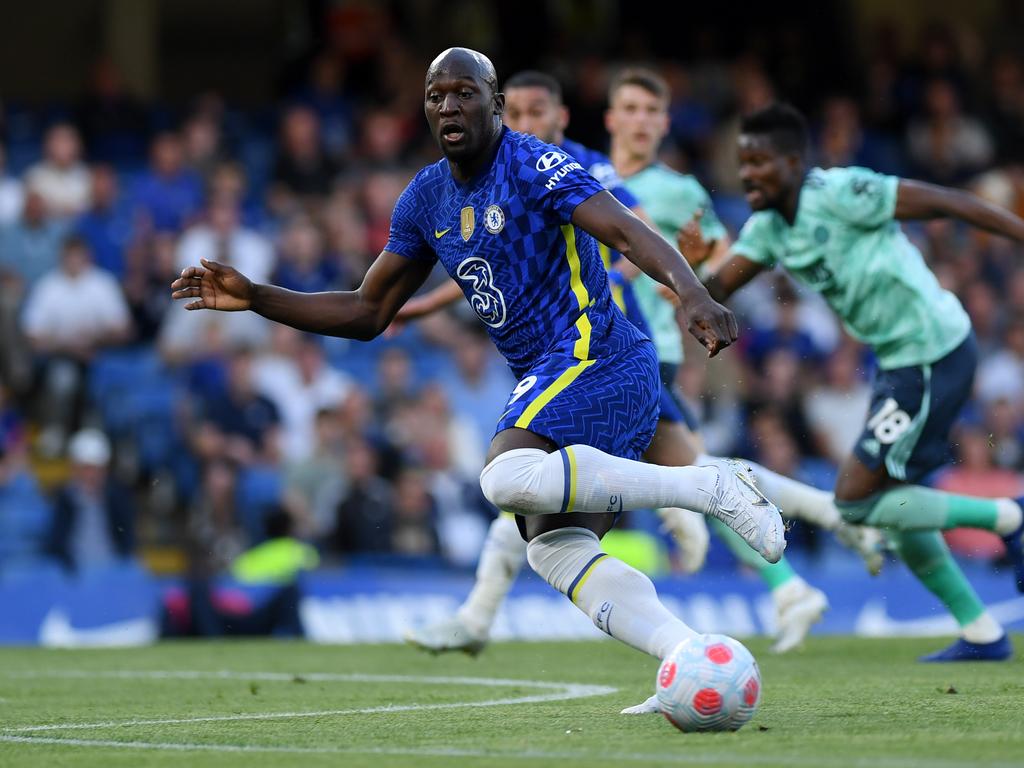 The Belgian striker still had moments of brilliance for Chelsea despite an overall disappointing season. Picture: Mike Hewitt/Getty Images
Of course, he has bullied Luxembourg and Gibraltar with hat-tricks, has ravaged the defences of Cyprus, Panama and San Marino and Estonia's on repeat. But Lukaku has also scored in Croatia, in Portugal, against England at Wembley, against Italy, the eventual champions, at Euro 2020 and against the world champions, France, in the Nations League finals of 2021. He cannot be idly dismissed.
And yet his attitude disappointed. His interview with Sky Italia signalled a desire to return to Inter. It was disrespectful to Tuchel and his teammates. An intelligent individual, Lukaku must have known the potential repercussions of his words. Conte, who managed him so adroitly, tactically and temperamentally, at Inter, opined that Lukaku struggled when isolated, as in the Chelsea system. He works best with quicker build-ups, and especially with balls played for him to run on to, whether through the middle or from crosses. Lukaku is less effective with his back to goal.
Expert delivery of the ball diminished when the wing backs Ben Chilwell and Reece James succumbed to injury, but those who perceive themselves as being at the top of their craft need to overcome such problems. Did he have that determination to get across his man and attack the ball? At times Lukaku didn't look sharp or mobile enough and has to take responsibility for that.
And then, as time rolled on, as Tuchel clearly felt he wasn't capable of delivering, Lukaku atrophied. He is the type who needs regular games, for his fitness and rhythm.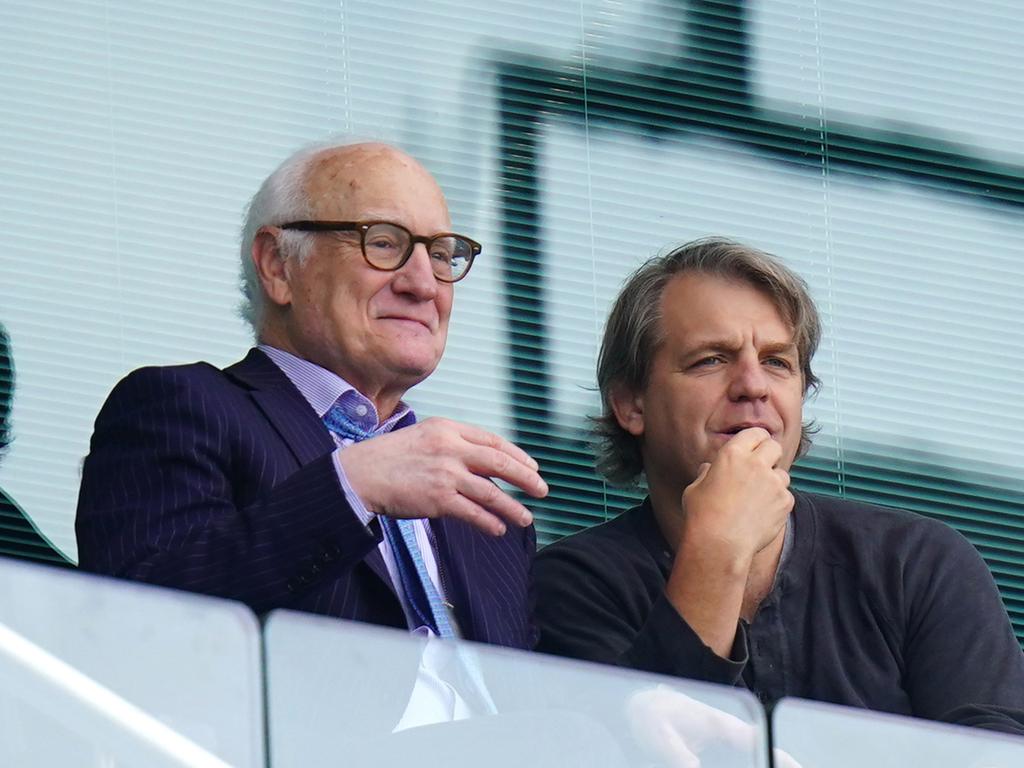 Boehly, right, with Buck, whom he is replacing as Chelsea chairman. Picture: Adam Davy/PA Images via Getty Images
Lukaku's imminent leave-taking will cost Chelsea financially, and they are receiving only a euros 10 million (pounds 8.6 million) loan fee, but if he delivers for Inter, and a wealthy suitor notes his improving numbers, Chelsea can recoup a substantial chunk of their pounds 97.5 million outlay. And in the unlikely event Lukaku struggles, the judgment of the owners and Tuchel will have been vindicated.
Looking in from the outside, the takeover has been handled adeptly. Boehly has made contact with the fans, turned up at games and gathered wise counsel around him. He has cleared out the boardroom. Buck and Granovskaia were never going to stay.
Abramovich, in fairness, has eased the sale process and Boehly appears sensible, although time will tell how the global TV rights debate is handled. So far, so shrewd. Those in Premier League meetings who perceived Buck as arrogant privately convey their relief at his exit. Chelsea are coming in from the cold. And their fans have quickly warmed to the decisive new figurehead.