Roy Hodgson may be 74 but he is perfect for Watford's rescue mission
Some may dismiss Watford as the 'antiques roadshow' following Roy Hodgson's appointment to succeed 70-year-old Claudio Ranieri, but they would be foolish to dismiss his experience.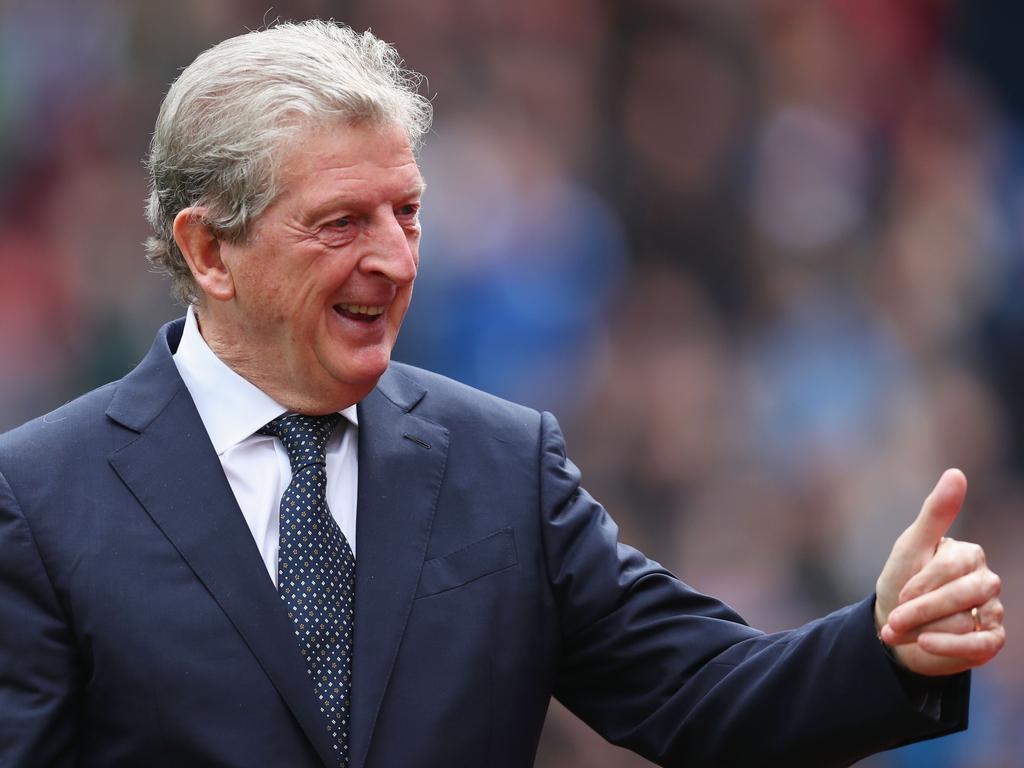 Roy Hodgson can resue Watford. Picture: Dan Istitene/Getty Images
"Football's a drug that gets in your veins and stays there." Anyone who has encountered Roy Hodgson down the decades, and listened to his eloquent evocation of the power of football in his life, will understand why he couldn't just atrophy and gather moss in retirement but had to get back out on the field.
Those who mockingly and unfairly dismiss Watford as the antiques roadshow, the 74-year-old Hodgson succeeding the 70-year-old Claudio Ranieri, ignore the new man's appetite for working with players, particularly when assisted by the evergreen Ray Lewington. "You can't tear up your birth certificate but it's how you feel," Hodgson always says. He feels well, spending time in the gym below his flat in Richmond, London, and most significantly retaining that passion for the game.
He could spend his time rereading his favourite books, Sebastian Faulks's Birdsong, John Fowles's The Magus and John Updike's Rabbit, Run. He could go off travelling with his wife, Sheila, visiting their son, Christopher, in Miami, or enjoy a good meal and good times with their close friends Delia Smith and Michael Wynne Jones, the guardians of Norwich City. But Hodgson's passport still has football manager as his profession. Just because he left Crystal Palace last year, after another season keeping them up, it doesn't mean that football has left him. It's there. It always will be.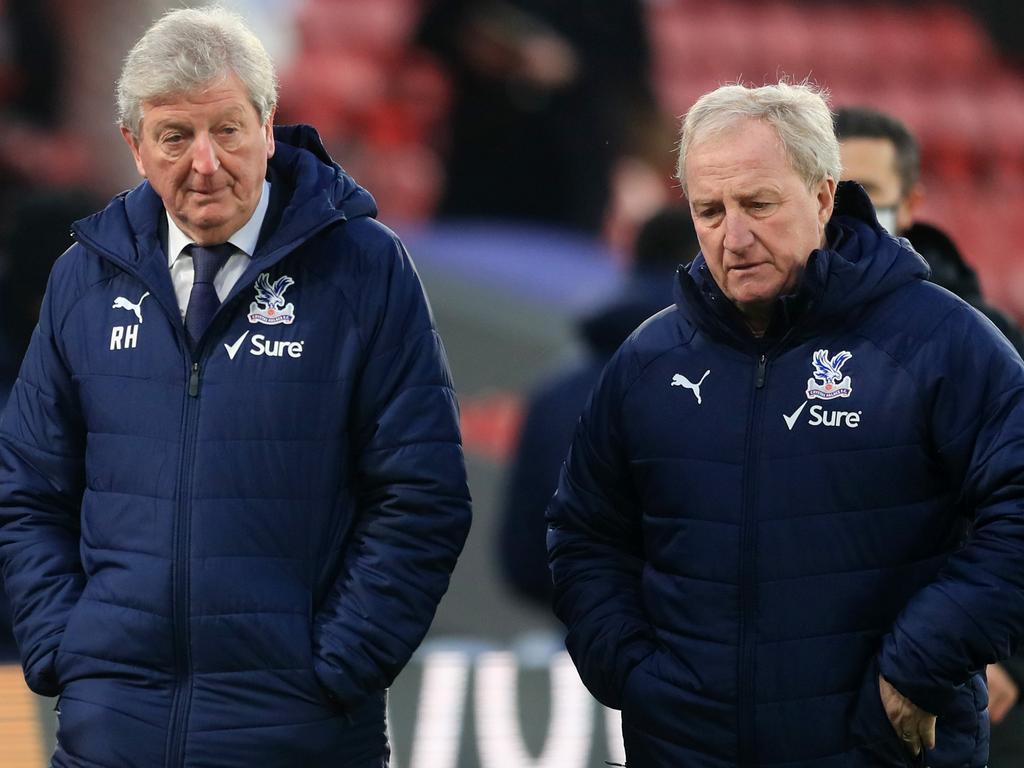 Working again with Lewington, right, would have been part of the appeal for Hodgson. Picture: Adam Davy – Pool/Getty Images
Invited to a recent Arsenal match by one of the many friends he has made in the game, Hodgson travelled by Tube to the Emirates and chatted at length with fans. He just loves talking about football. Hodgson and Lewington are addicted to the adrenaline and camaraderie of the game. One can just imagine Hodgson receiving Monday's call from Watford's owner, Gino Pozzo, and immediately getting on to Lewington. One more time.
Working with the affable, talented Lewington, himself the manager at Vicarage Road from 2002 to 2005, will have been part of the appeal of a return to the fray for Hodgson. They blend well. Born in Lambeth, the 65-year-old Lewington is one of life's enthusiasts, a man totally in love with bringing the best out of players, including serving cornflakes to Andy Cole on the Fulham coach heading to Deepdale in 1991. He cleaned the kit and his wife, Ann, stood guard in the garden to make sure nobody nicked shirts off the line. You don't wash out an obsession like that easily.
Lewington could see how Fulham's dispirited players were invigorated when Hodgson arrived in 2007. They were about to be relegated, were rescued and then hurtled towards a Europa League final. "Shape and organisation" has always been Lewington's take on Hodgson's impact on teams.
Hodgson is appreciated from Halmstads to Malmo and Copenhagen to Fulham, West Bromwich Albion and Palace. The Swiss love him after he guided them to the 1994 World Cup. Hodgson should be well-suited to this challenge at Vicarage Road because his career indicates that he works best with teams below the elite. He struggled with Liverpool and England, especially dealing with what he deemed overly intrusive scrutiny.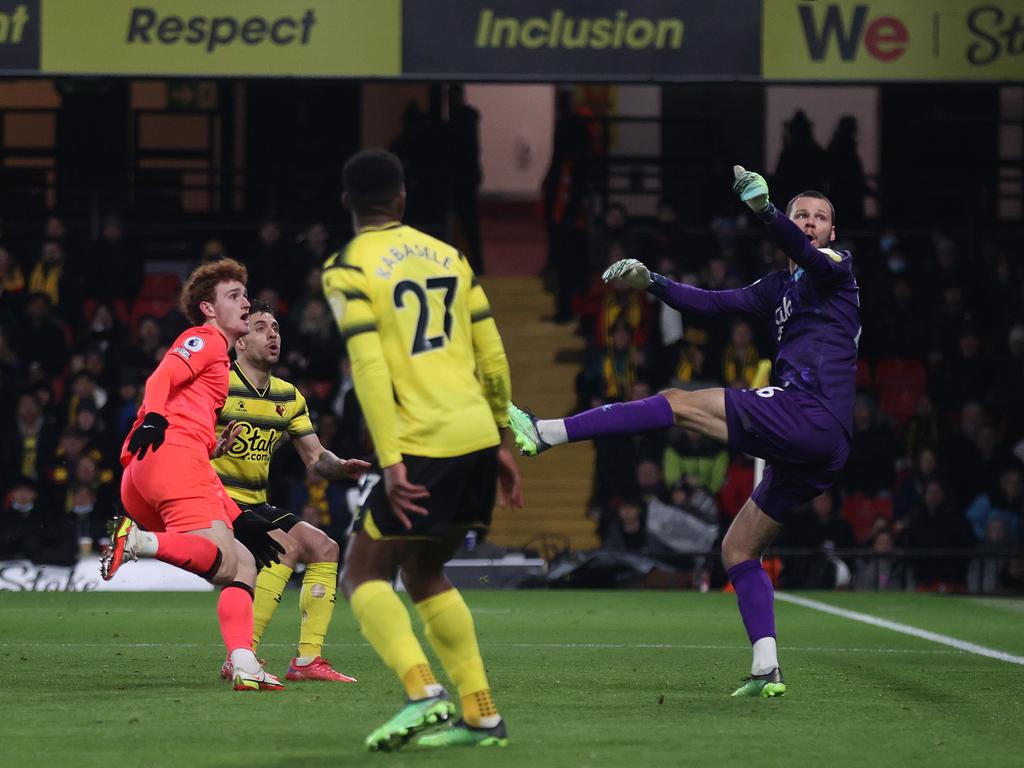 Watford are second from bottom with 14 points after last week's 3-0 home defeat by Norwich. Picture: Julian Finney/Getty Images
Football drives him and he expects others to share that. "How desperate are they to share my desperation to do well?" These were his words to Lewington before meeting the England squad for the first time on May 23, 2012.
Hodgson is a pragmatist. He is dignified, but the emotion is there, a river coursing through him. Shortly after the Paris attacks of 2015, England hosted France at Wembley and Hodgson won many friends among Les Bleus with his respectful welcome, including emotionally embracing Didier Deschamps, his French counterpart. He spoke in French, offered his condolences and stood shoulder to shoulder with grieving neighbours. He has a strong moral compass.
He is big on etiquette, too, shepherding a famous player around England's Chantilly hotel at Euro 2016, and politely introducing him to each staff member as "my captain, Wayne Rooney". Manners matter to Hodgson. One memorable sweary rant as Palace manager in 2018, dropping the F-bomb on Match of the Day, was the exception that proved the Debrett's rule.
Hodgson is too civilised to bear grudges, which is good news for Harry the Hornet, who was branded a "disgrace" by the visiting Palace manager for diving in front of Wilfried Zaha in 2018. Hodgson also greets with a smile those England reporters who berated his work up the Amazon and down the Riviera. There remains a feeling within him that he should be more appreciated for his career.
So the instinctive reaction to the sight of Hodgson driving into Colney with Lewington is to wish him well, especially as Watford players are so used to managers appointed on short-term contracts that the sands already shift under the new arrival.
Watford, the club of Graham Taylor, had a reputation for giving managers a springboard, but now it's as if they're walking the plank from day one. The Pozzos have to end this cycle, this belief that they can make Watford a budget Chelsea. No chance. At some point they have to give managers longer than the Watford gap year.
Maybe Hodgson can advise his employers on the way ahead, even mentoring a young successor. First, though, he has some firefighting to do. Watford are 19th with 14 points from 20 games. Even the most cursory glance at their fixture list reveals the daunting challenge facing Hodgson and Lewington. Four of Watford's next five games are away to Burnley, West Ham United, Aston Villa and Manchester United, with only the relative respite of a visit from Graham Potter's in-form Brighton & Hove Albion. Turf Moor is key for acquiring vital points, setting a new mood and damaging a relegation rival. Five points must be the minimum targeted return.
Watford then face four home games in six against Arsenal, Everton, Leeds United and Brentford, interspersed with trips to Southampton and Liverpool. They absolutely have to take some home comforts there, a minimum of seven points. The five-game home straight looks more of an assault course. Away trips are Manchester City, Hodgson's old Palace lair and a final-day challenge at Chelsea. Watford must gain something from the home games with Burnley and Leicester City. Four points? It's tight. That would leave Watford on 30 points. In the past five seasons in the Premier League, survival was guaranteed with point tallies of 35, 34, 35, 35 and 29 last term. Hodgson will need all his experience and deep passion for the game to win this dogfight but his football love is the drug.
-The Times