GPS, blood tests and drone surveillance: The new face of football's pre-season
The days of endless reps up sand dunes is over as science and professionalism have changed the way clubs do pre-season, writes JONATHAN NORTHCROFT.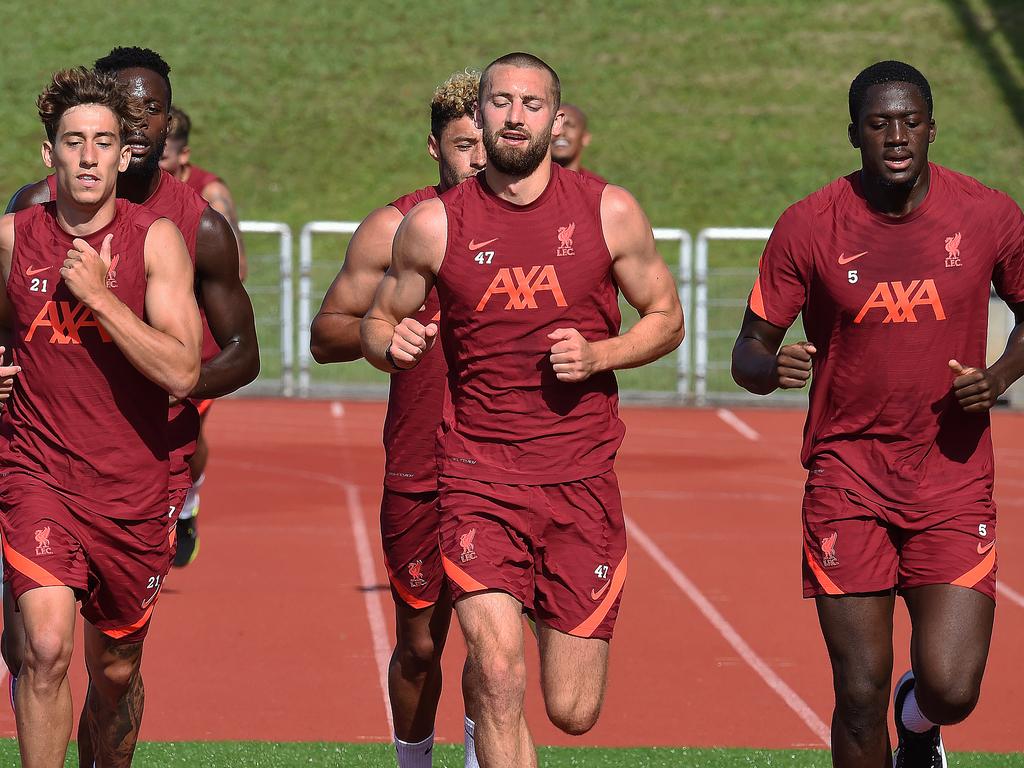 Some elements of pre-season training have developed over the years, while some have remained the same. Picture: John Powell/Liverpool FC/Getty Images
Francis Benali was always fit. He played until he was 38 and at the age of 50, despite going so hard he was hospitalised, completed five Ironman races in seven days to raise pounds 1 million for cancer charities. His nickname at Southampton was "Lean".
"What a machine he was when it came to pushing his body to the absolute limit," his former team-mate Matt Le Tissier said.
Yet even one of the best conditioned footballers of the previous generation offers a rueful laugh when remembering how almost gratuitously brutal pre-season training used to be. Benali's tales include being "beasted" at an army barracks in Plymouth, where the Southampton squad ran carrying logs and underwent gym sessions that pushed some to the point of collapse.
And those were standard pre- seasons. The toughest was when Gordon Strachan took the group to St Andrews. "The golfers in the team were excited, they thought we'd be staying at the Old Course, the posh hotel, playing a few rounds. Instead we were in student accommodation across the road from the beach and Gordon had us running up sand dunes all day. It was horrendous," Benali says.
Stories like those are part of the lore of pre-season training, harking to a past when it was the most dreaded point in a players' year, and the mind's eye pictures out-of-shape squads, sweating booze after a summer's excess, plodding through pitiless trials devised by drill-sergeant managers.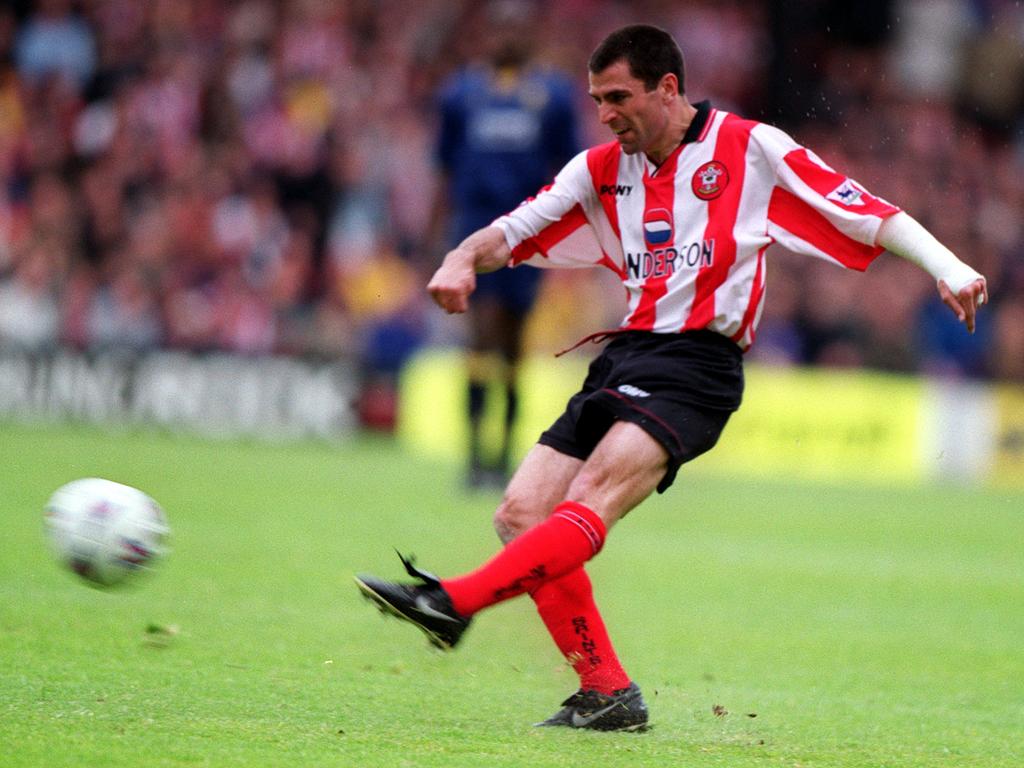 Francis Benali was always one of the fittest players on the park. Picture: Tom Hevezi/PA Images/Getty Images
Strachan may have been inspired by Jock Wallace, the former Rangers, Motherwell and Leicester City coach, whose methods were inspired by a military stint fighting with the King's Own Scottish Borderers in the Malaysian jungle. North of the border, Wallace would run players in pre-season up "Murder Hill" - a giant, notoriously steep sand dune at Gullane in Lothian.
When with Leicester, he had his squad tackle three tall sand heaps in a village east of the city. There is footage of him standing at the bottom of one, exhorting a young Gary Lineker to slog his way to the top, yelling as Lineker stumbles: "Get your hands out of that bloody sand!"
From the same genre are yarns of the Wimbledon "Crazy Gang" training with the army and on an exercise where they camped overnight and had to attack a fort in the morning descending into real fighting where punches were thrown. Or, more recently, Tony Pulis having his Stoke City squad ride bikes up an Austrian mountain at 6am - followed by a gym session, then football in the afternoon.
Yet there are also tales of enlightened workouts - notably Bill Shankly replacing the heavy running work Liverpool players did in pre-season with a homemade test he called the Sweat Box. It involved four wooden boards the size of goals, and players working in pairs to pass and shoot in different directions and angles. It is an early example of using ball work for conditioning and Shankly's Sweat Box invention sounds not unlike a prototype for modern, multimillion-pound training tools like the SoccerBot360.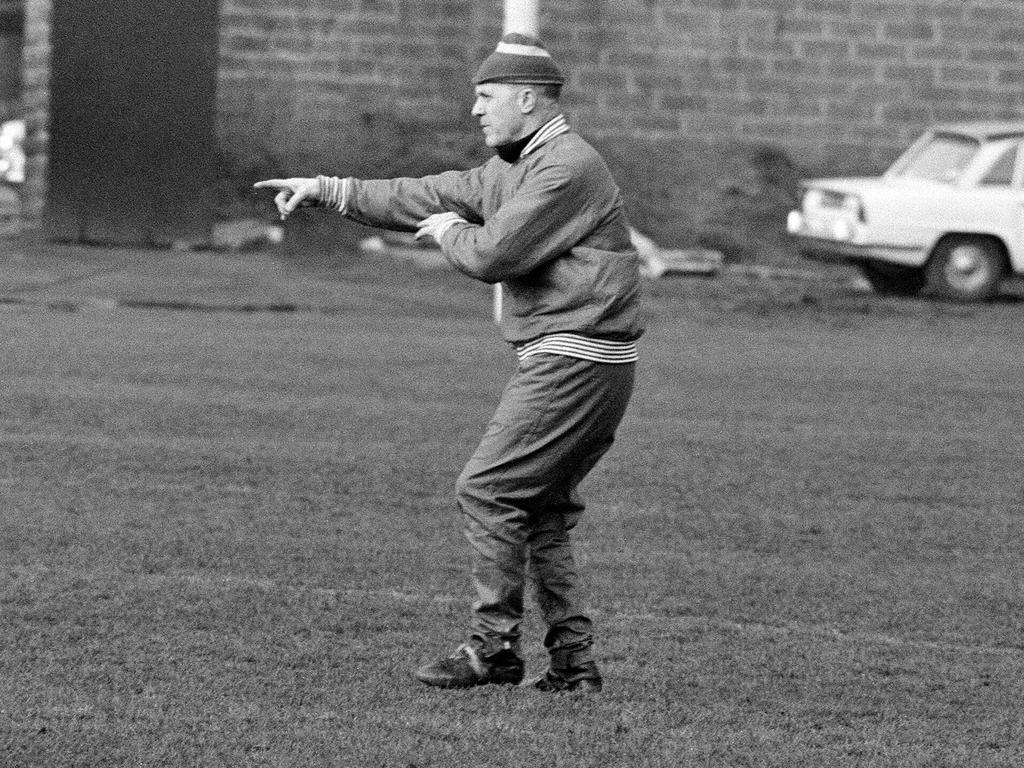 Legendary Liverpool manager Bill Shankly was ahead of his times with his training techniques. Picture: Terry Mealey/Mirrorpix/Getty Images
Strachan, in fact, was more shrewd than cruel, says Benali: "Someone like Matt [Le Tissier] would hate pre-season running but when the ball came out he'd change - he'd do any amount of running then. Gordon got the balance between fitness and ball work right - ball work was always match tempo.
"He developed not just our physical but mental and resilience side. He gave us a sense, going into a new campaign, that nobody was going to be fitter than us, which was big for confidence."
When clubs from the Premier League and EFL report back to training this week there will be GPS vests and blood tests, rather than sand dunes and booze sweats, with pre- season no longer a player's nightmare. In 2016, Arsene Wenger observed: "There are no overweight players any more, there's no players any more who have not prepared or done his homework and you can start straight away with normal training," and in the six years since then professionalism has only increased.
David Moyes once complained - only half-joking - that the trouble with modern players and pre-season is they come back from holidays too fit. You cannot find out what they are made of any more. Unless you get them to jump in a cold river - which, on occasion, Moyes has done.
Bristol Rovers were one of last season's strongest finishers, winning nine of their last 12 matches, the final one 7-0, to climb from tenth to an automatic promotion spot in League Two. It suggests that their young, creative head of sports science, Tom Short, did something right and a 90-minute session on Zoom with him talking about the detail, thought and culture-dynamics that go into a modern pre-season, is fascinating.
David Moyes has been known to force his players ice cold rivers during pre-season training. Picture: Gareth Fuller/PA Images/Getty Images
For a start, pre-season is no longer the start of training for players - not at Rovers anyway. Short sent Joey Barton's squad away for the summer with a five-week "off-season programme", a carefully calibrated blend of gym work, Wattbike sessions and running designed to build up in volume and intensity so that as pre-season begins it is just a progression in terms of workload rather than step-change.
Players are sent a PDF document outlining plans and can view video of exercises via an app called TeamBuildr, used by strength and conditioning specialists. Short also keeps in contact via WhatsApp and every Sunday sent out new videos demonstrating routines for the coming week. He filmed them with the help of his brother, at home in Cumbria - using a camera drone to shoot footage of himself doing the running exercises in a local park.
Trusting of players, he handed them responsibility for judging when and how hard they needed to - or could - push themselves, and accommodated one senior player who preferred to follow his own tried-and-tested fitness regime. "Though I asked, 'Just make sure you get your legs going.' Sprinting is non-negotiable for me," he adds. It is a far cry from the them-and-us, let's-break-'em relationship with players that the old PTIs (physical training instructors) used by clubs would have. Flexibility and man-managing players to Short is key.
He works on the assumption that players will have done 75 per cent of the work given to them and describes his job as "not a drill sergeant ... but a bit like those bumpers at a bowling alley". He provides solid boundaries between which players follow a path to fitness. Benali was ahead of his time in being teetotal and, when he went on his family holiday, taking his running gear so he could continue working on fitness even while vacationing.
"I knew fitness was one of my strengths and saw pre-season as one of my responsibilities," he says. "I could set an example for others to follow." But a lot of modern players are that way.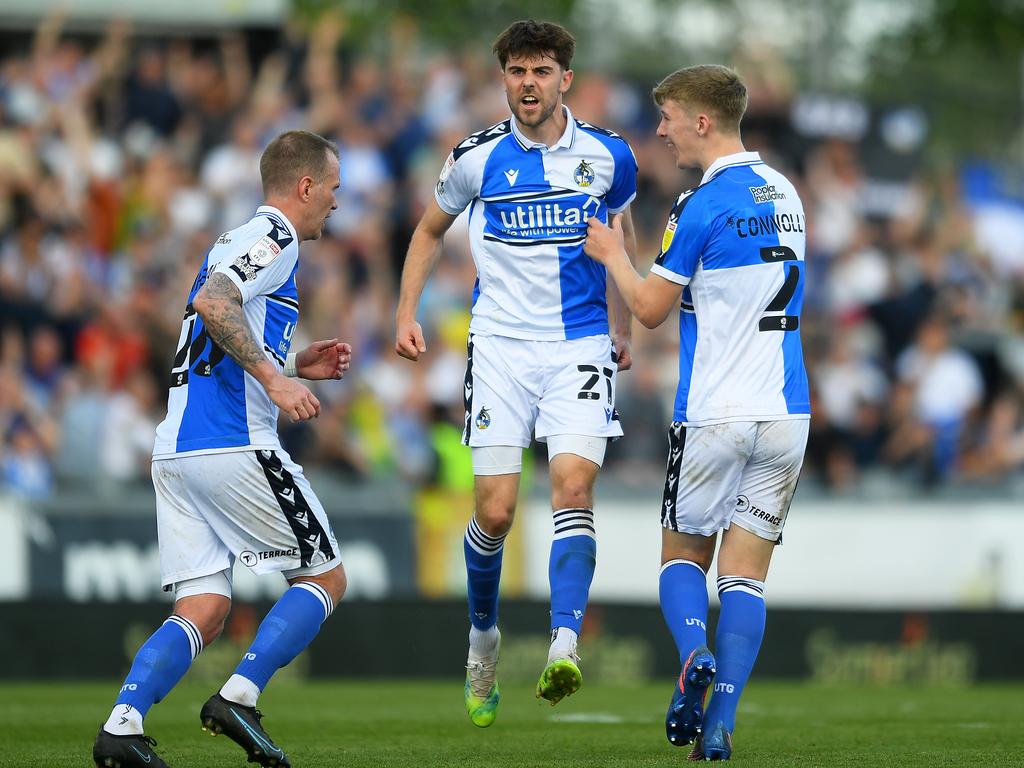 Bristol Rovers players are trusted to complete their own five-week off-season programs. Picture: Harry Trump/Getty Images
Short believes there is still room for a little of the old-school stuff. He was previously first team strength and conditioning coach at Burnley, where once every pre-season, Sean Dyche had a "Gaffer's Day". It was "two hours of solid running. On the first Gaffer's Day he had the players pushing tractor tyres and stuff. My old boss Mark Howard [Burnley's head of sports science] was there with the laptop saying, 'What's going on here?' And Dychey was like, 'Shut up, don't worry.' The rationale he'll tell you is that it builds mentality, culture: you don't know how hard you can run til you try.
"Now, science still says there's no place for that - but you speak to loads of ex-players and they'll tell you that kind of thing works. That they despised that stuff while they were doing it, but there was something in it."
Barton, who responded to Dyche's methods when a Burnley player, kept the Gaffer's Day idea going when he took charge of Fleetwood Town in 2018 and may well do something similar with Rovers this year - Short will buy into it if so.
For all the modern science, the old culture-building element of pre-season should not entirely be dispensed with, he says, and when I ask what is unique about pre-season, in terms of the opportunity that it presents coaches, he answers by flashing up a PowerPoint slide on screen and drawing attention to the third-last bullet point.
"That one," he says. "It reads, 'A chance to further engrain the brotherhood.' What's the brotherhood? Well, a new player might say, 'Don't know but sounds like I want to be part of it. Sounds like I'll be fit. Sounds like there'll be people around me that I care about. Sounds like I'll go to war with people. Sounds like they've got my back. Sounds like they know they can trust me.'
"A six-week pre-season could be a six-week SAS camp, it could be six weeks with your mates - it could be anything. But I want them to come out of it, as cliched as it sounds, looking around the dressing room saying, 'We're us. We're ready.' "
Originally published as GPS, blood tests and drone surveillance: The new face of football's pre-season