How England's leading goalscorer Wayne Rooney helped sharpen Harry Kane's desire
Sacred memento from predecessor has driven England captain Harry Kane towards goal record, writes HENRY WINTER.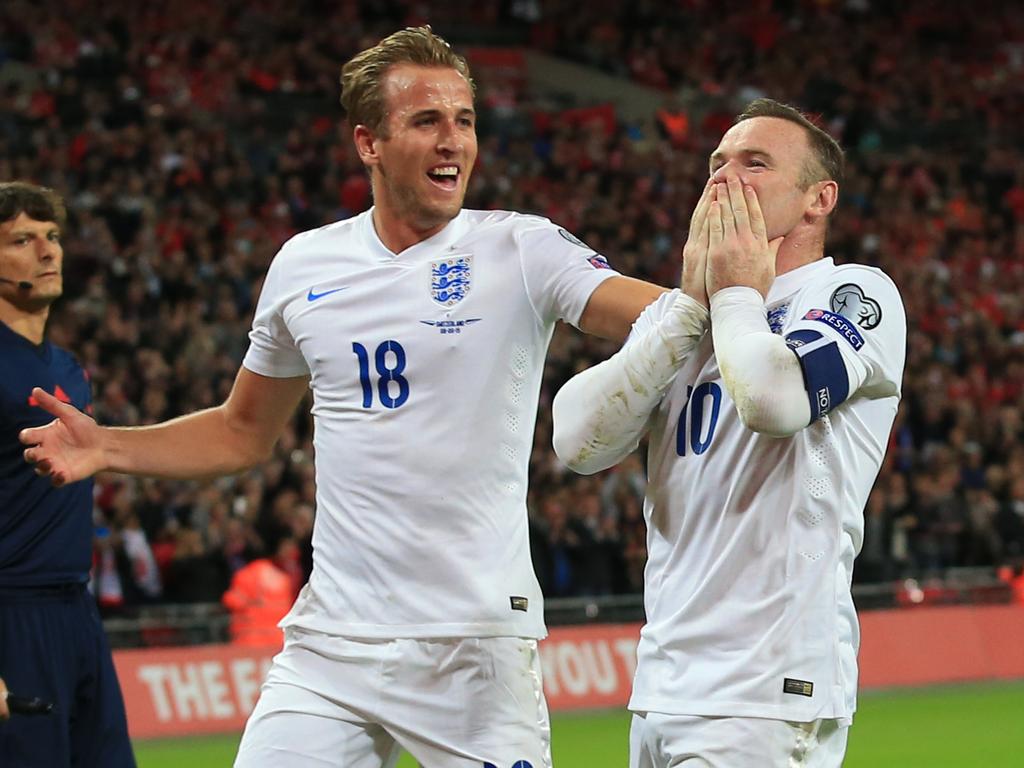 Kane takes plenty of inspiration from the exploits of England's former talisman, Wayne Rooney. Picture: Marc Atkins/Mark Leech Sports Photography/Getty Images
For those reflecting on Harry Kane's debut seven years ago, there was something almost symbolic about him replacing Wayne Rooney and scoring within 79 seconds, as if he were one day destined to break Rooney's record. "I don't know if 'destined' is the word," Kane said with a laugh yesterday (Monday) of that first appearance against Lithuania at Wembley in March 2015. "Back then it [the record] was a million miles away."
But then, aged 21, the Tottenham Hotspur forward's ferocious desire to make it was only gradually becoming apparent to the public. Kane finished that 2014-15 season turning out for Gareth Southgate's misfiring England Under-21 side at the European Championship finals in the Czech Republic.
On his next appearance, at Wembley six months later, Kane came on against Switzerland for his fourth cap and scored within ten minutes. That was another important moment in his career development, as was the memory of being close by when Rooney broke Sir Bobby Charlton's England scoring record that night.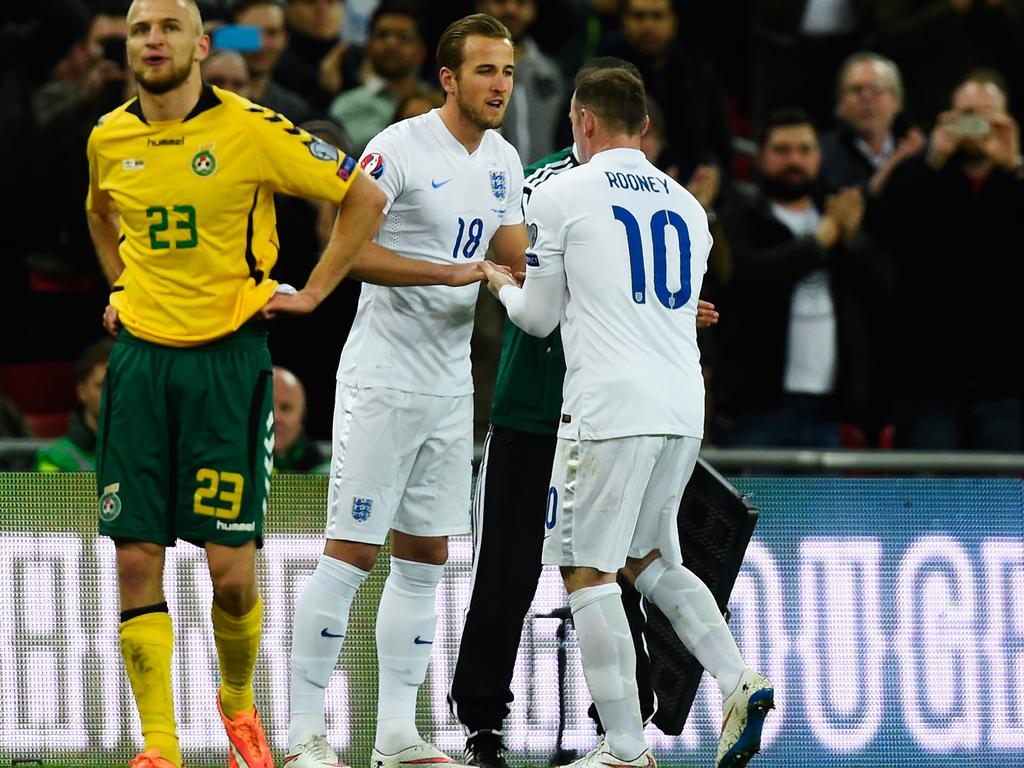 Kane replaced Rooney against Lithuania to make his national team debut in 2015. Picture: Mike Hewitt/Getty Images
"I remember how much it meant to him and even for me being a part of it," Kane said. "I kept the shirt from that day and had it up in my house. Maybe looking at that every day gave me a bit of motivation to one day try to achieve that. I'm close."
Kane needs four goals to pass Rooney's 53. He will lead the team against Hungary in the final game of the men's marathon of a season at Molineux tonight (Tuesday). He's Southgate's key man, England's main hope of progressing far at the World Cup in Qatar.
Asked yesterday (Monday) for his professional appraisal of what makes Kane special, Southgate replied that it was the 28-year-old's "technical" accomplishments, enhanced by the "mentality" of a supreme competitor.
"Technically, he's an incredible finisher," Southgate said. "You watch players work in training and balls come at different angles and there's a calmness to that, but the technique is still at top level.
"Then there's this mentality of 'how do I get better? What do I need to do to be in the best condition? What is it that might add to the tools that I've got? Is it physical? Is it a technical practice? Is it something tactical?'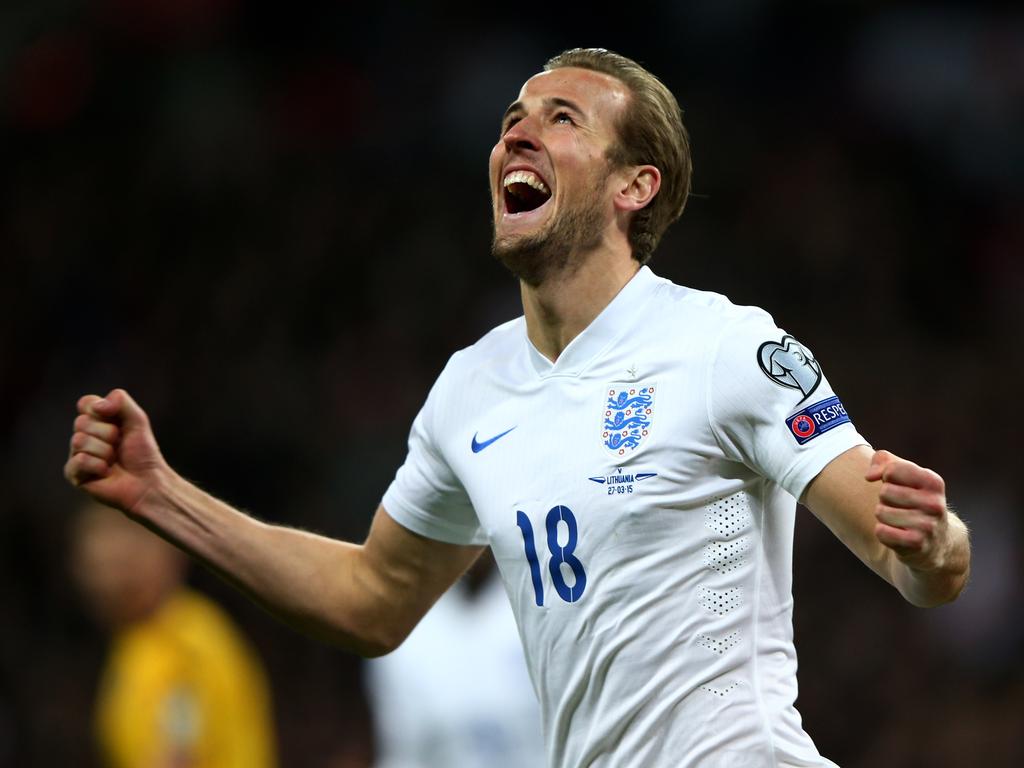 Ever since that first match for England, Kane has made scoring international goals a habit. Picture: Ian Walton/Getty Images
"He's just got that insatiable drive to be the best he can possibly be. He's committed to living his life the right way, eating the right things, the right sort of recovery – whatever that takes, however long that takes, he does it. It's no surprise in the end that you get to the level that you do."
The absence of any real rival pushing him at Spurs or England has not lessened Kane's intensity of application.
"Some people are just motivated to be the best they can be anyway," Southgate added. "He's not a player that's sitting comfortably, thinking: 'Ah, there's no competition so I'm just going to go through the motions.' He's driven because he has targets he wants to hit."
Even after 61 games this season, Kane looked fresh and ready for action as he sat and talked after England's final workout at Wolverhampton Wanderers' Sir Jack Hayward training ground.
"I love playing football and I'm sure when I'm older I'll miss going out there and playing 60 games a season," Kane said. "But you've heard some players [such as Kevin De Bruyne] who say we play too much. The time we get off, three weeks off after a tough season, it's difficult to refresh and recharge mentally and get away, to spend some time with the family. But do I think it will change? Probably not."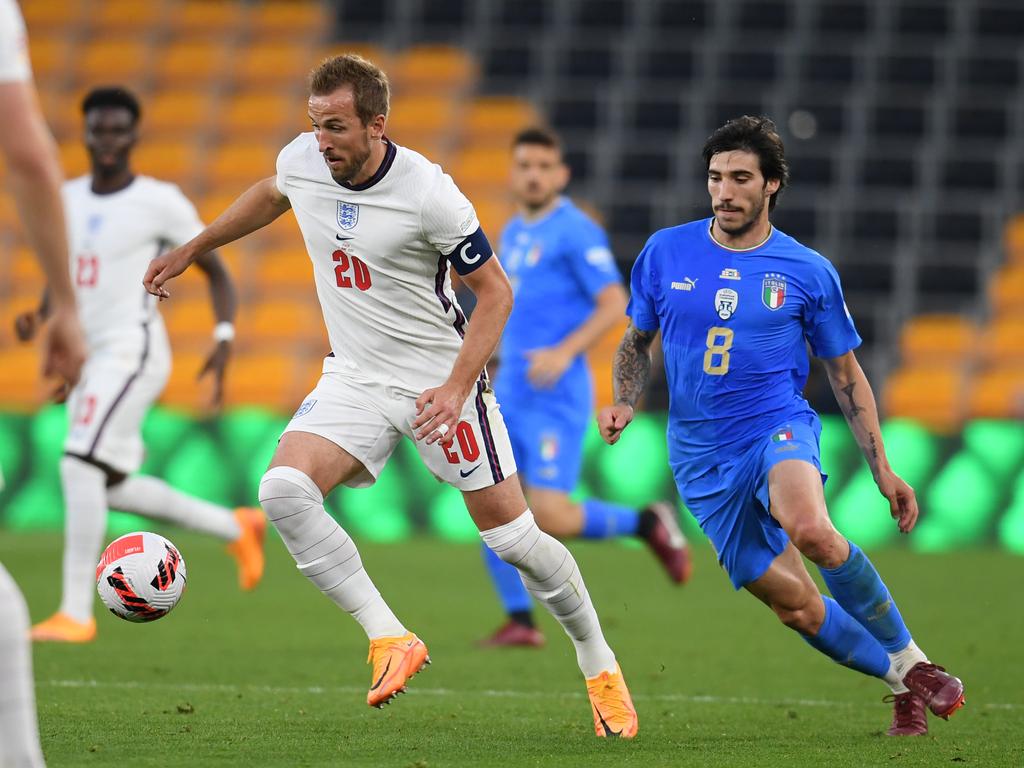 Kane continues to lead the way for England. Picture: Claudio Villa/Getty Images
Kane will head off abroad with his family after the Hungary game. He will keep his fitness ticking over in the gym, while striding the fairways of Liberty National, New Jersey, on June 30 and July 1 for the Icon Series. "It's like a Ryder Cup format where 12 sports stars from the 'Rest of the World' play 12 sports stars from America," Kane said. "It'll be good fun, playing under pressure in front of a crowd. I'm off scratch. I'm way off what the pros are at."
Kane is on Ernie Els's Rest of the World team and so will finally get to be on the same side as Pep Guardiola, as well as the cricketing legend Brian Lara. Fred Couples captains the United States, who include the Olympian Michael Phelps and the American footballer Michael Strahan, a friend of Kane's. He's walking with Giants.
Kane returns to Spurs training on July 8 and confirmed he would be at the club next season. "I got on really well with Antonio [Conte] in the time he was there and I'm looking forward to next season and what's to come," he said.
As well as backing Conte, Kane underlined his commitment to Southgate, who has come in for some criticism amid the disappointing Uefa Nations League results and performances. "I can't speak highly enough of Gareth," Kane said. "I feel like we've created a really good family here and we have a good connection with the fans, which is what we didn't have probably six years ago at that Euros.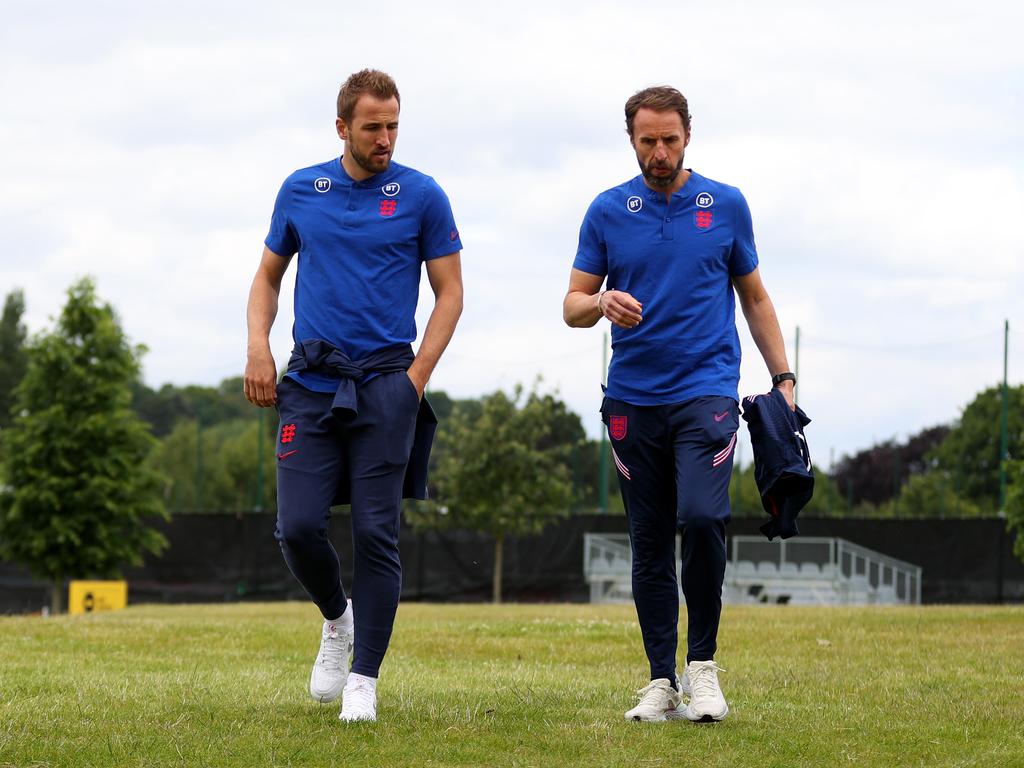 Kane and Southgate have enjoyed a fruitful partnership. Picture: Catherine Ivill/Getty Images
"If you look at where we were in 2016, we've made massive improvements and strides. We've knocked down a lot of hurdles in major tournaments by doing stuff an England team hasn't done for a long, long time. We'll keep trying to improve and make the country proud. We haven't won anything yet, but we're knocking on the door."
As for himself, will it be just the four goals against Hungary, then? "That would be nice, yes," Kane said, laughing. "Get it out of the way before the summer!" It will happen one day. It's now destined.
– The Times

Originally published as How England's leading goalscorer Wayne Rooney helped sharpen Harry Kane's desire