How Jeff Fenech video message inspired Socceroos to a stunning penalties victory against the odds
Watch the highly-charged video from an Australian sporting legend which Socceroos coach Graham Arnold believes inspired his players to World Cup qualification. WATCH IT HERE
Die for each other, die for Australia and be prepared to die yourself for victory.
This was the highly-charged personal video message from one of Australia's greatest sportsmen which inspired and captivated a Socceroos side heading to the 2022 World Cup.
National coach Graham Arnold turned to his sporting hero, former world boxing champion Jeff Fenech, to energise his Australian side before qualifying for a fifth successive World Cup with a dramatic penalty shootout win over Peru in Doha.
Fenech spoke passionately in the video — obtained by The Daily Telegraph — where he told
the Australian players to be prepared to die to win.
Stream Over 50 Sports Live & On-Demand with Kayo. New to Kayo? Try 14-Days Free Now >
Just 10 minutes after full-time, amid the wild celebrations, Arnold was straight onto the phone to thank Fenech.
In the video, Fenech told the players: "Be prepared to die out there for Australia. As a matter fact, **** Australia, do it for yourself. Be ready to die to win — do this for yourself.
"This has been put in your hands. You have a job to do. Graham has told you what to do now go out and do it.
"Half the world, half of Australia mightn't think you can win but guys, as a team, you can beat anybody.
HOW IT HAPPENED: REDMAYNE BECOMES AUSSIE CULT HERO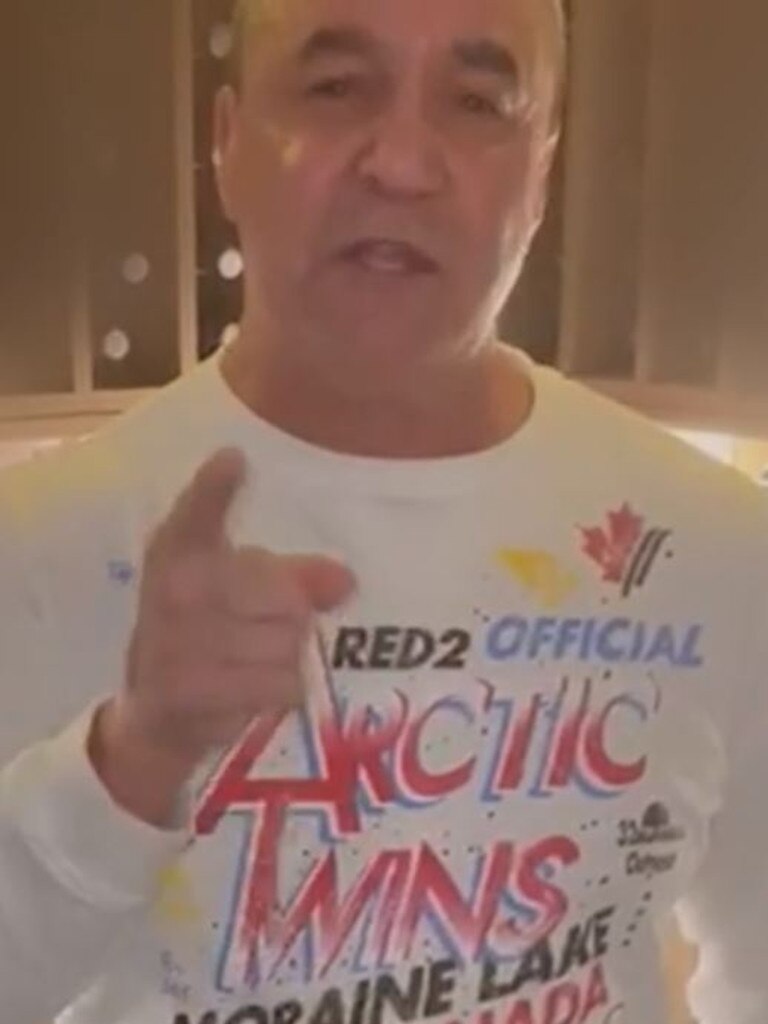 Jeff Fenech called on the Socceroos to open the suitcase of courage.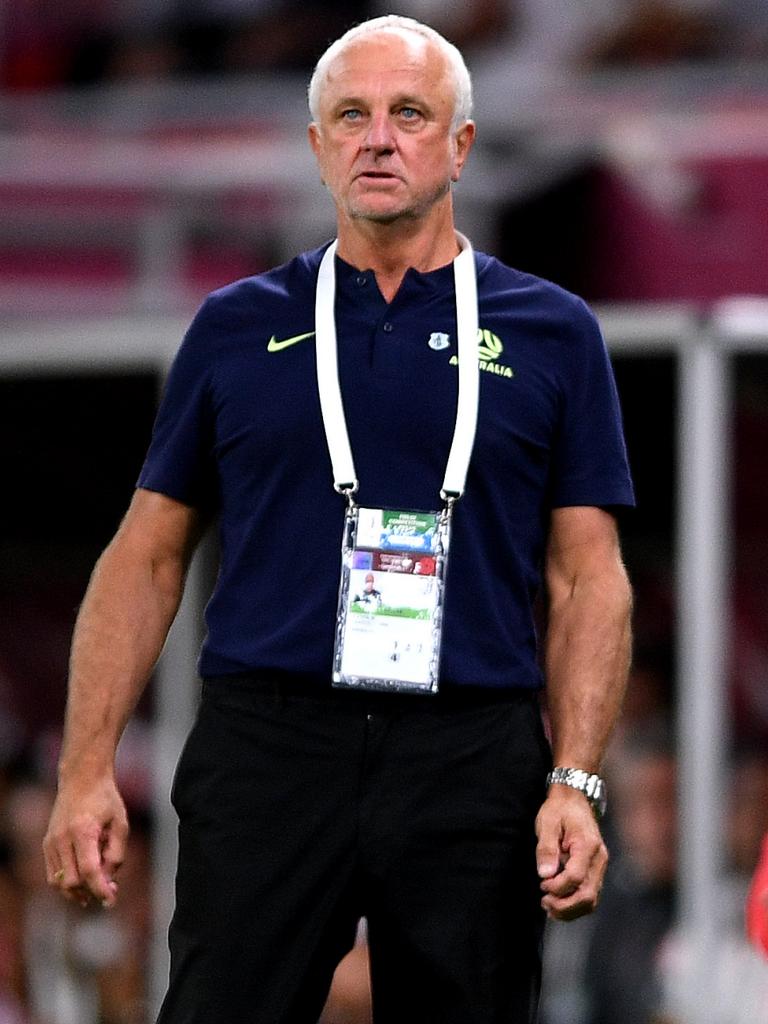 Coach Graham Arnold turned to his sporting hero for inspiration.
"Love each other, die for each other and do Australia proud. Believe me that I believe in you guys. I know you can win. Love you guys."
When the video ended, four catch phrases flashed up: Think it, Speak it, Believe it, Receive it. Highlights of Fenech's immense career were interspersed into the two-and-a-half minute video message.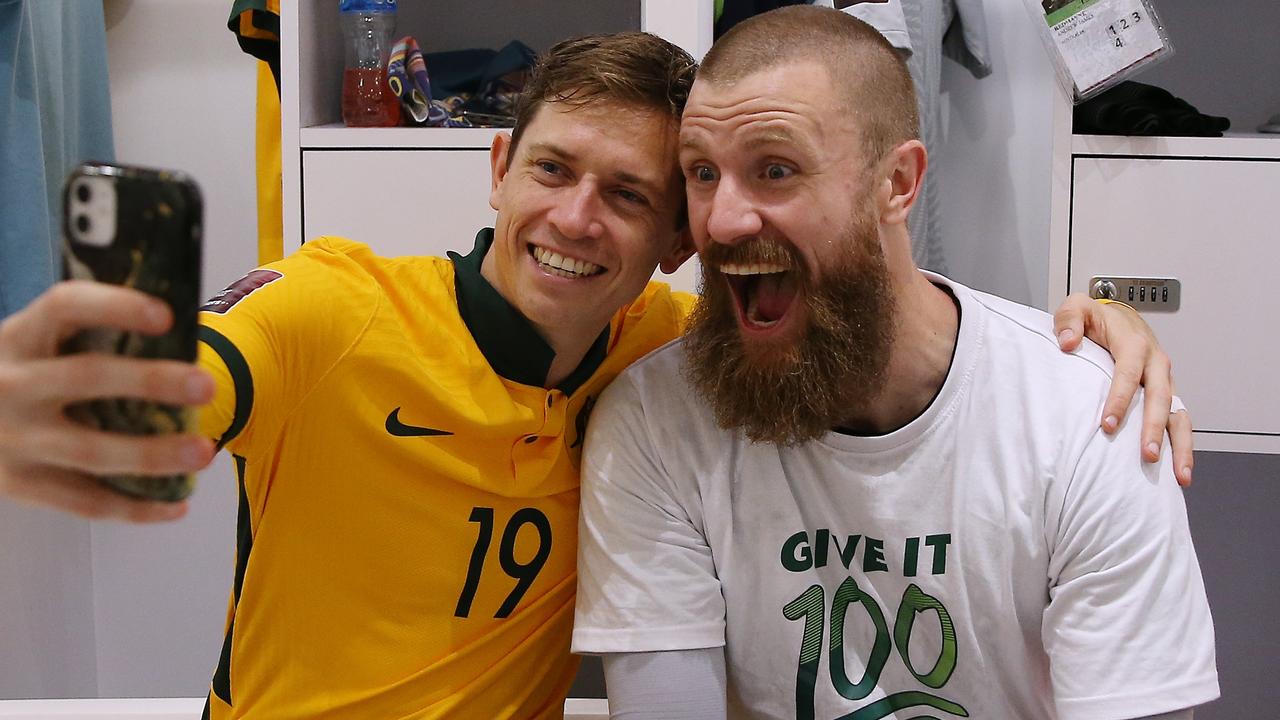 Craig Goodwin and Andrew Redmayne soak up their incredible penalty shootout triumph. Picture: Mohamed Farag/Getty Images
Against-all-odds in 1985, Fenech won a world title in just his seventh professional bout against Japan's Satoshi Shingaki, who entered the bout undefeated in 26 fights.
Fenech told the Socceroos: "Me, going out to that world title fight, I was on my own. Everyone doubted me, nobody believed I could win.
"But guess who believed and guess who won? I did. Individually you guys have to play better than you've ever played.
"You've got to make sure you give that guy that you're playing against hell. Let him know you're mentally prepared, you're physically prepared and you're ready to do battle."
Fenech later revealed how the video message was organised.
"Arnie rang me and asked how I was feeling on my own before my world title fights. He asked me 100 questions and I told him how confident I was before each fight because of my preparation," Fenech said.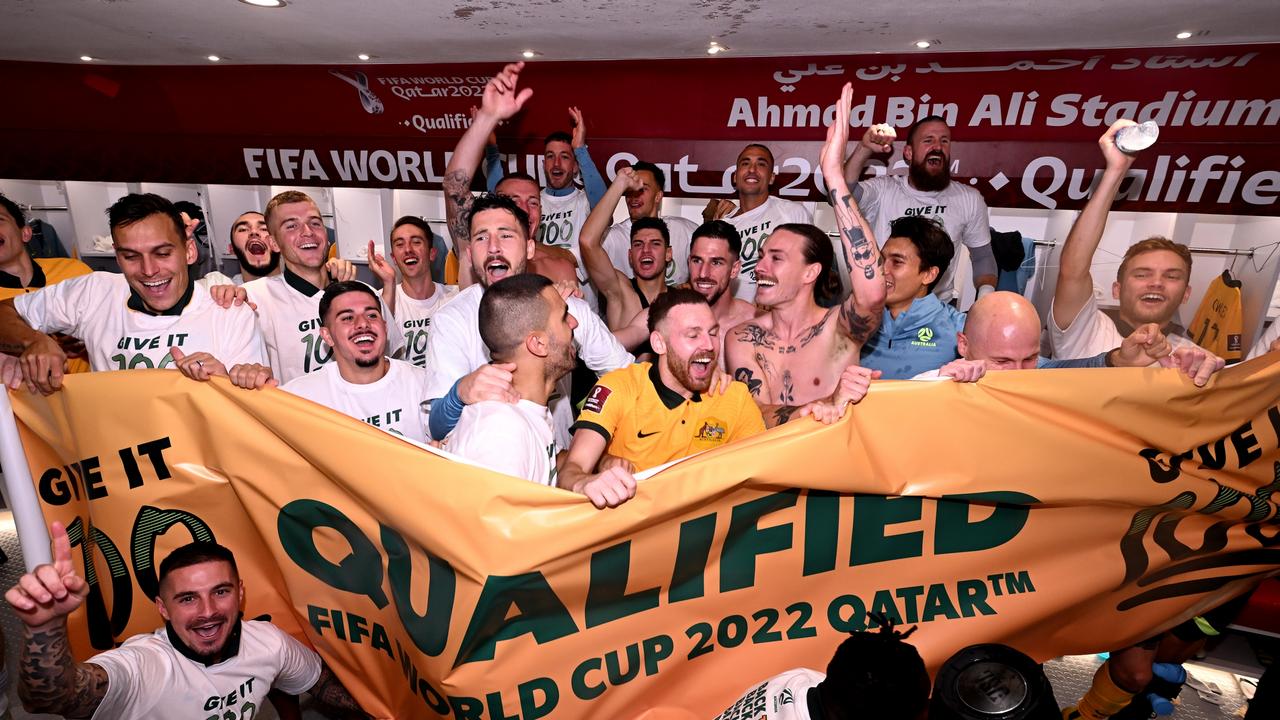 Fenech's inspirational video message played a huge role in Australia's World Cup qualification. Picture: Joe Allison/Getty Images
"We spoke about a lot of things and he said: 'Jeff, can you put a video together and say something to the boys'. Arnie said they were in awe and watched it so intently. They put some background footage in there.
"Arnie rang me ten minutes after full-time. He thanked me and said he could see it was in their eyes when they watched it.
"My exact words to him were to enjoy this moment because there is more hard work to be done. Celebrate now but there are more mountains to climb at the World Cup.
"Those that doubted me just made me hungrier. I told Arnie that I wanted to win more for Johnny (Lewis, trainer) than I did for myself. I wanted to repay that faith he had in me. Arnie and I have this amazing relationship."
Arnold may use Fenech — a boxing hall of famer — further during the build up to the World Cup.
Originally published as How Jeff Fenech video message inspired Socceroos to a stunning penalties victory against the odds