NPL Queensland: Top-23 players for season 2022 named
A-League scouts would be wise to keep a close eye on NPLQ this year. Here are more than 20 of the top prospects and players to watch this season.
Lions FC have celebrated National Premier League (Qld) grand final victory three times in the past four years but it is the elusive premiership title coach Darren Sime will be chasing when the season kicks off this weekend.
Sine took over the head coach role of his junior club's men's team three years ago.
"We have had the taste of finals the last couple of years but while that is nice the premiership is the most important accolade – that is what we are chasing," Sime said.
While confident his new look team will deliver good results this season Sime is well aware the path to the premiership will not be an easy one.
Peninsula Power FC have claimed back-to-back premiership titles since joining the league in 2020.
Olympic FC, Brisbane City and Gold Coast Knights will also be tough competition this year.
"It will be a lot more even this season, everyone has recruited well," Sime said.
"This is much better for the competition and it will make the players play every moment of every game."
Sime has put a lot of effort into in-house recruiting this year with seven to nine of the starting squad having come from within the Lions' ranks including Finn Beakhurst.
Beakhurst, 23, was awarded the Mike Cockerill Medal in 2021 for his outstanding FFA Cup performance.
"Sometimes I just sit back and am in awe of how he can just glide across the pitch," Sime said.
"While he makes it look effortless he works hard and we are expecting a big season from him."
The 2022 NPL season will kick-off this weekend, following several weeks of delays due to wet weather and flood affected fields.
There will be some big round 1 clashes with Lions taking on Gold Coast Knights, and Olympic FC and Brisbane City going head to head at 7pm on Saturday night.
With plenty of fresh faces, rising rookies and former A-League players set to star this year's men's competition is sure to have plenty to offer.
We have had a look at the team lists – here are 23 players to watch in the 2022 NPL (Qld) Men's competition.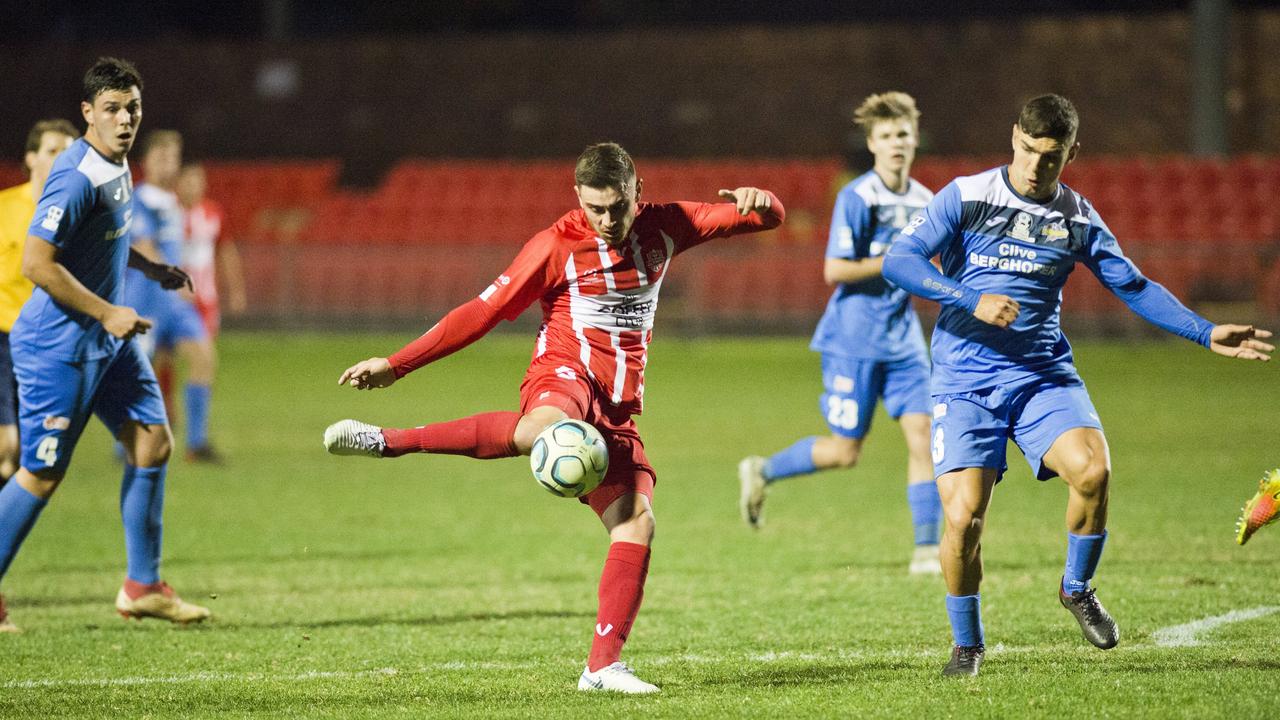 Steve Whyte earned a place in last year's NPL Queensland team of the season.
Steve Whyte
The Olympic FC captain will be one to watch this year after earning a spot in the 2021 NPL Queensland team of the season. Whyte, a former youth players for Central Coast Mariners and Seattle Sounders is known for his pinpoint passing and ability in tight areas. He has scored 20 goals from his 111 appearances for the club and 27 assists.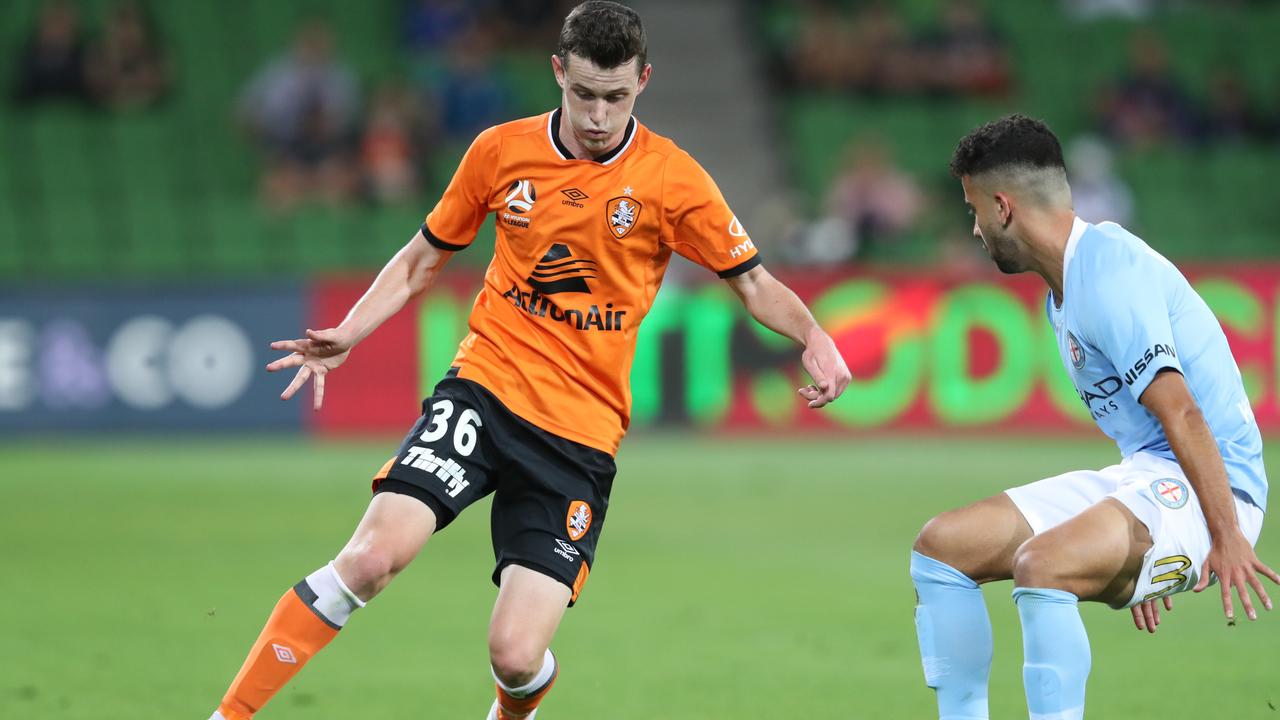 Daniel Leck played 15 A-League games for Brisbane Roar.
Daniel Leck
The 23-year-old centre attacking midfielder played 15 A-League games for Brisbane Roar before joining Olympic two seasons ago. Leck was named in the team of the season in 2020 and 2021 and nominated for player of the year last season. He has 39 goals from just 56
games.
Danny Driver
A former Brisbane Roar youth captain Danny Driver has become a commanding defender at Olympic. Driver was key to the 2021 Olympic side that conceded the least goals and kept the most clean sheets in 2021.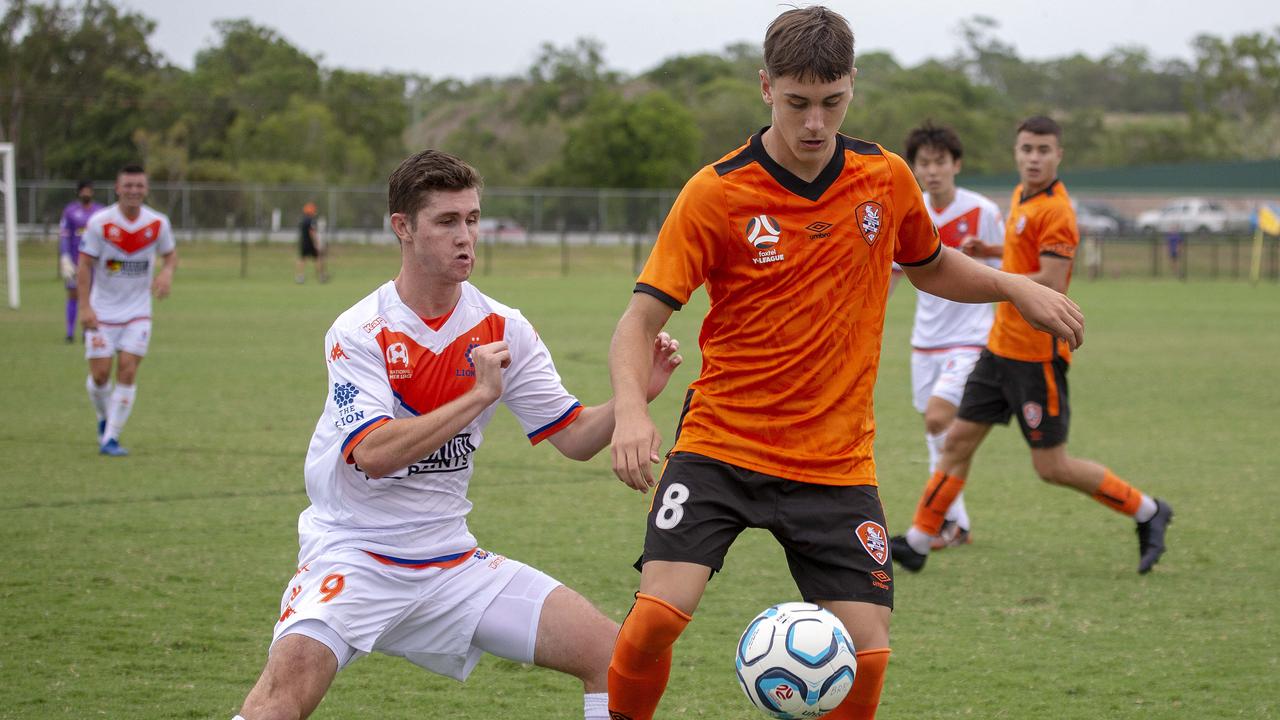 Keegan Jelacic is one of the standout recruits for season 2022.
Keegan Jelacic
New Zealand import Keegan Jelacic is sure to shine at Olympic this year. The 19-year-old attacking midfielder has joined the club after departing Brisbane Roar at the end of 2021. The New Zealand youth international, who competed at the 2019 FIFA U17 World Cup made two A-League appearances for the Roar.
Sam Habergham
Former professional English defender Sam Habergham will debut at left back for Peninsula Power in the NPL this year. Habergham honed his skills at the Norwich city Academy and was contracted to several clubs around England including Lincoln City.
Dan Morgan
New Zealand footballer Dan Morgan will join the ranks at Peninsula Power this year as they hunt for their third consecutive title. Morgan is no stranger to winning multiple premierships with Auckland City in the New Zealand Football championship. He spent the last two seasons playing in the South African premier division with Maritzburg. It was playing alongside Power star Hayden McHenery that led Morgan to make the move across the ditch.
Brodie Boyce
Brodie Boyce joins Peninsula Power after an impressive 2021 season with the Sunshine Coast Wanderers. The former Brisbane Roar Academy player led St Joseph's Nudgee College to the 2018 GPS premiership as captain and captained the U15 Australian Joeys to third place in the 2017 ASEAN Championship. It will be interesting to see how he goes among the more experienced Power line up.
Lewis Greenwood
Lewis Greenwood returns to Peninsula Power after an outstanding breakout season that saw him take out the club Player of the Year, Player's Player and Blue Brother's Most Valuable Player awards. A talented winger Greenwood, from Germany, is sure to only improve in 2022.
Fraser Hills
Creative and an industrial box to box midfielder, Fraser Hills is continually involved in all aspects of play. Hills has an amazing ability to combine, link, create and score goals. He is also an experienced and exciting player in the NPL level and a key player of influence for Brisbane City FC in this up and coming season.
Scott Halliday
Scott Halliday is more of a holding midfielder who has a great football brain and technical ability to be able to control the game. Being a central player, a lot of the play is directed and controlled by Halliday both with and without the ball. Halliday is an experienced player in the NPL level and another key player for Brisbane City this season.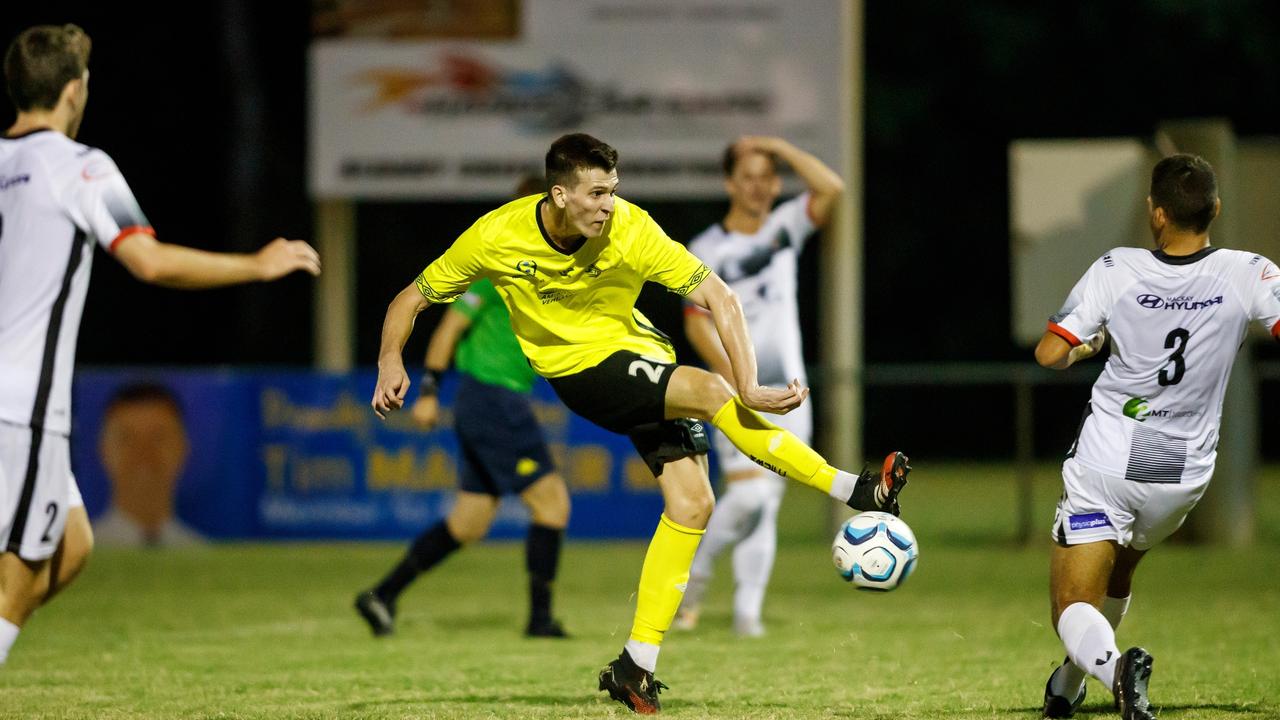 Declan Smith's switch to defence has been vital for Moreton Bay United.
Declan Smith
Moreton Bay United's returning captain Declan Smith rose through the junior ranks at the club before making the senior team. Smith, 23, originally played as a striker but switched to defence during an injury crisis 18 months ago and hasn't looked back. He is strong in the air, good on the ground with an eye for goal.
Joe Scott
Joe Scott, a talented 21-year-old, midfielder joined the Jets 12 months ago and quickly impressed with his silky skills. By the end of 2021 he was a permanent fixture in the starting side. Scott honed his skills with the SWQ Thunder over seven seasons before leaving for two years playing college football in the US. He returned to help Thunder to the FQPL1 grand final. Scott took the step up to the NPL with the Jets in his stride and as already adapted to the physical demands of the NPL. With excellent control, an eye for space and goal, he has already starred in pre-season and will doubtless be an important figure in the 2022 campaign.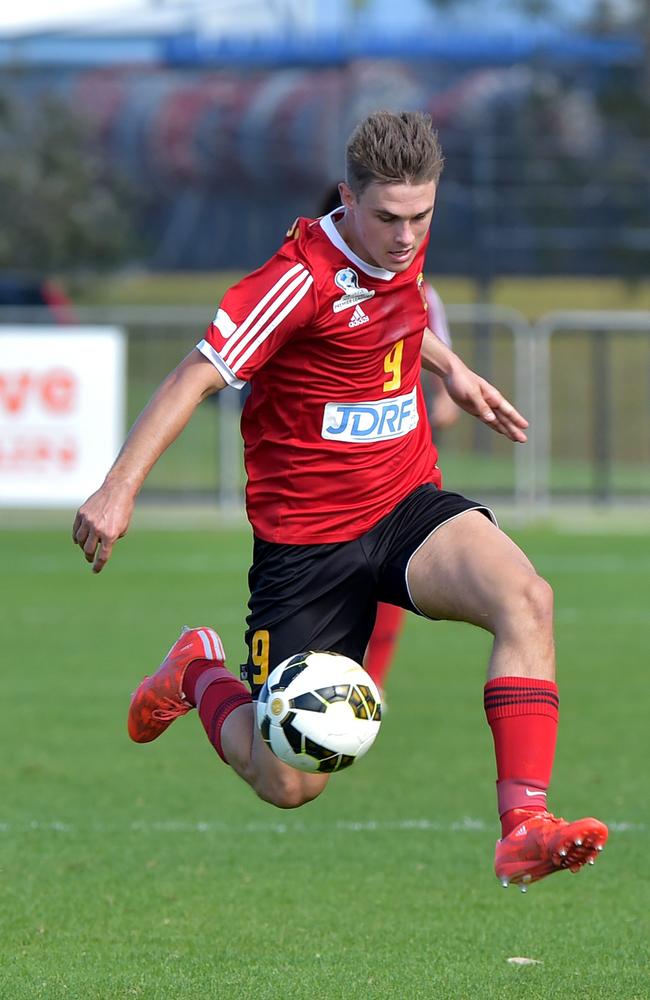 Jacob Fulluck in full flight.
Jacob Fulluck
Logan FC have recruited Jacob Fulluck from the Sunshine Coast Wanderers to bolster their front line for the 2022 season.
The 25-year-old striker honed his skills playing for various teams in NPL Victoria before making the move to Queensland.
"It's been a stop start return home and to NPL Queensland, so I really want to enjoy my football again, score goals and I think they will push to get the best out of me," Fulluck said.
Carlos Saliadarre
Carlos Saliadarre, a 33-year-old goalkeeper, joins Logan FC after an impressive career in the NSW NPL. With more than 300 first team appearances across 15 seasons in senior football and 3 NPL NSW goalkeeper of the year awards to his name Saliadarre is sure to bolster Logan's defensive efforts this year.
Charlie Dixon
Promising young forward Charlie Dixon has signed with Gold Coast Knights for the 2022 season. Having played locally last season, the dynamic player with plenty of potential is sure to improve with every game.
Jeremy Saint
Jeremy Saint has signed for 2022 with Eastern Suburbs. Saint was signed full time to the Australian National Team program at the AIS at age 17, also having stints at the Brisbane Roar and Lions. He is a strong left-sided player with plenty of skills to show off.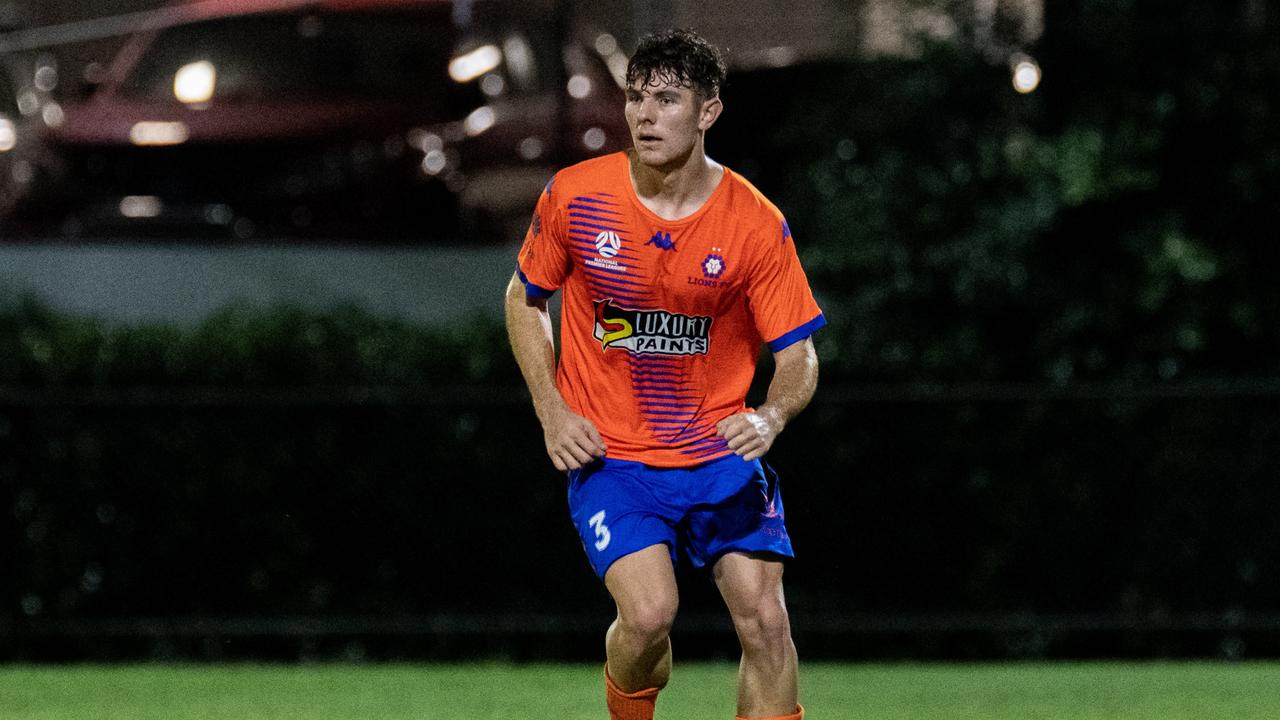 Jackson Hart-Phillips has joined Lions FC from the Brisbane Roar Academy.
Jackson Hart-Phillips
Jackson Hart-Phillips is one of the newest members of the Lions squad, signing from the
Brisbane Roar Academy after an impressive season in defence. The 20-year-old left-sided
defender is comfortable playing in both centre-back and left-back and is capable of
stretching the pitch and creating width while roaming into the final third and generating
more options for his attacking teammates.
The Australian wears the number three for the Lions and has demonstrated his diverse
defending and attacking talents throughout their pre-season campaign.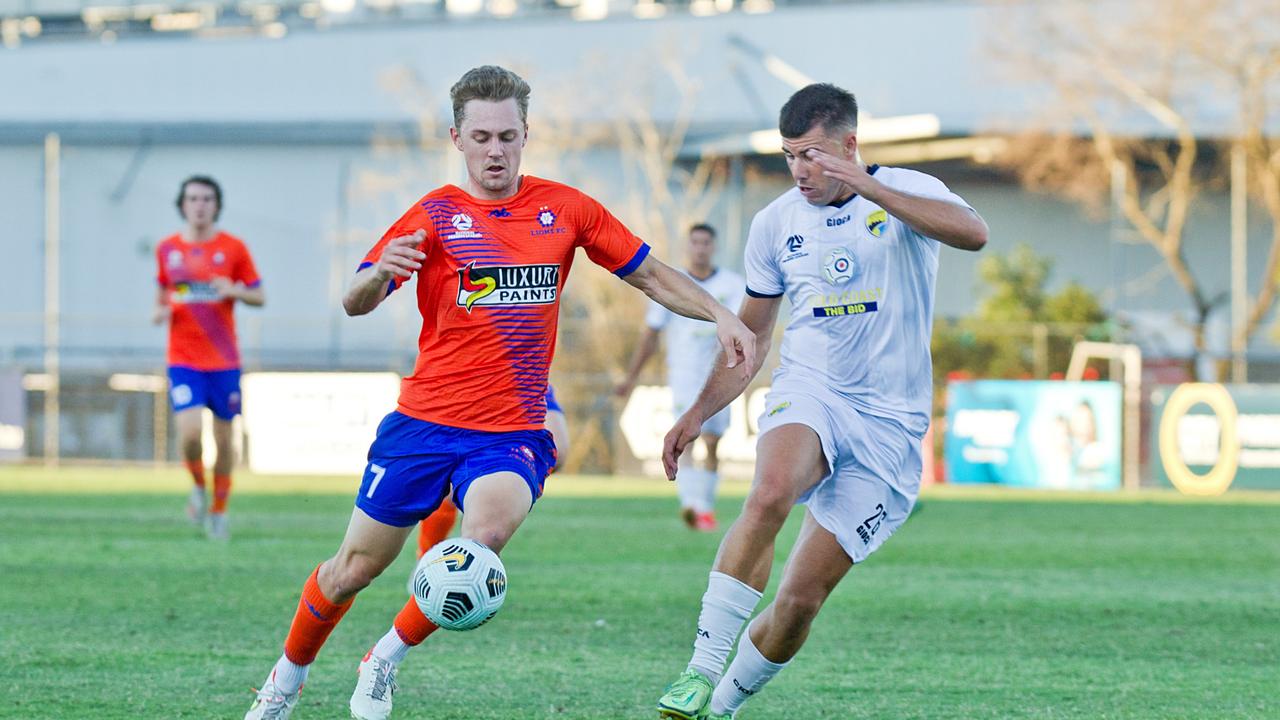 Alex Fiechtner controls possession.
Alex Fiechtner
23-year-old attacker Alex Fiechtner was one of the catalysts behind a successful NPL
campaign that saw them finish fourth in the league, before being crowned Champions after
defeating Olympic FC 3-1 in the Grand Final. The Lions number seven notched up fourteen
league goals in 2021, including a matchwinning brace in the Grand Final.
A marksman in front of goal, Fiechtner has proven to have no weak foot, regularly finding
the back of the net with stunning finishes from both boots. In addition to his excellent
finishing, the forward also exhibits an exceptional element of control over the ball and is
able to weave through tight defences with deft footwork.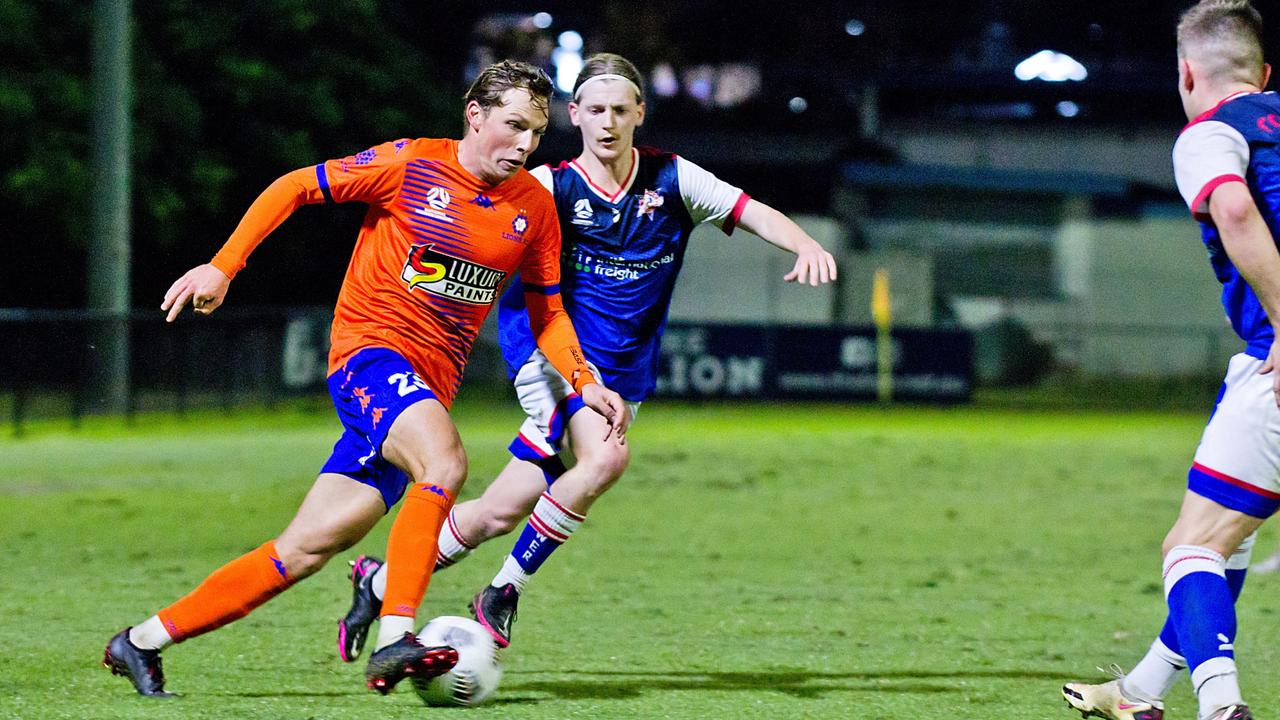 Finn Beakhurst was one of the breakout stars of 2021. Photo: Ian Judd
Finn Beakhurst
Australian wing-back Finn Beakhurst had an excellent 2021 campaign, netting seven league
goals and one FFA Cup goal. The 23-year-old was the Mike Cockerill Medal Winner in 2021,
which is given to an FFA Cup player who plays outside of the A-League.
The left-footed wide-man had an excellent first season with the Lions and is able to play in
both defensive and attacking roles on the left side of the field. Beakhurst is quick up the line
and has exhibited silky footwork and magnetic ball control. While strongly left-footed, he is
able to pass and shoot efficiently on his right, and also has an excellent understanding of
positioning which allows him to receive the ball in dangerous areas.
Tim Morgan
Tim Morgan, 23, has re-signed with the Capalaba Bulldogs after impressing in his first NPL season last year. The midfielder joined the Bulldogs after a standout campaign in the FQPL, where he captained Southside Eagles in 2020. Morgan's goal for 2022 is to make the top six this season.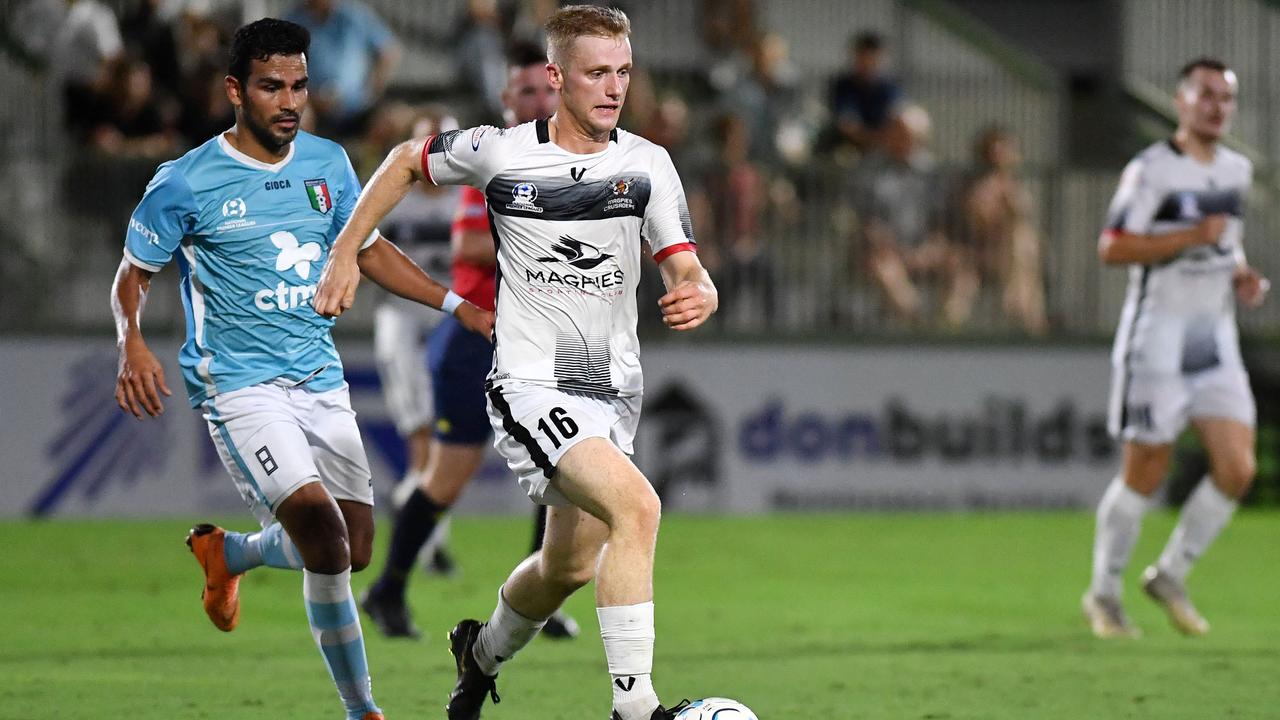 Jaiden Brown on the ball.
Jaiden Brown
A rising defender Jaiden Brown is once again making his mark in the NPL. Brown made his NPL debut as a 17-year-old, for Redlands United, but had to take time off after a horror car crash that left his femur broken in multiple places. After a lengthy recovery Brown returned to the pitch last year for the Mackay Crusaders, picking up the best and fairest award. This year he will line up for the Sunshine Coast Wanderers.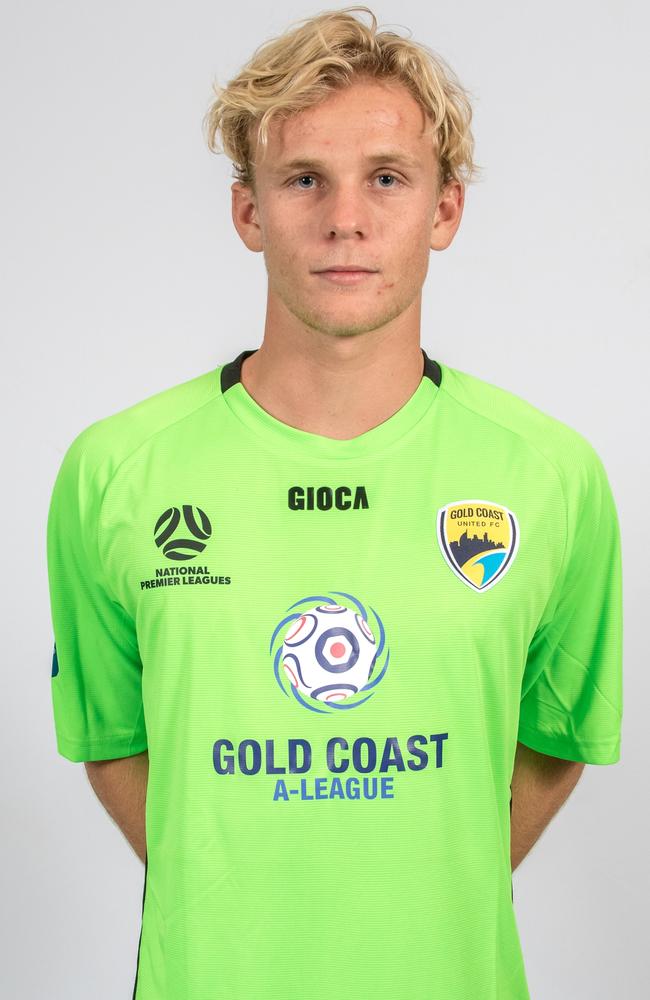 Goal keeper sensation Tim Lahiff is back for Gold Coast United in 2022.
Tim Lahiff
Goal keeper sensation Tim Lahiff is back for Gold Coast United in 2022. Lahiff, who was awarded the coach's player of the year for the under-20s side back in 2020, has gained a great following at the club. He played a crucial role in the club's round 4 FFA Cup win against ACE – saving a penalty and then scoring the winner.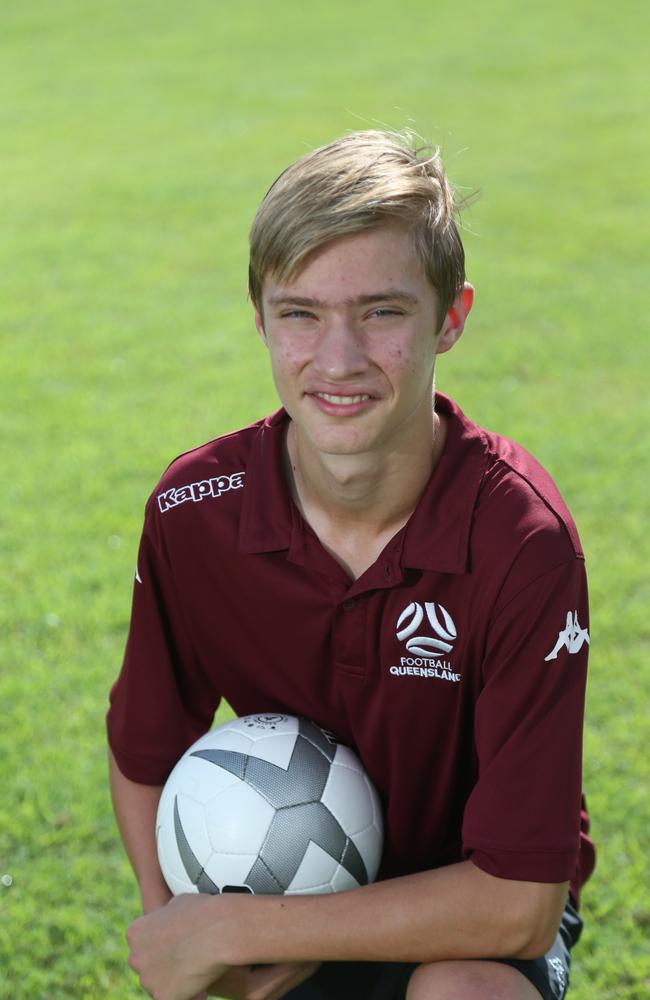 Thomas Waddingham, pictured at aged 14, has come a long way from his junior football days.
Thomas Waddingham
A promising young forward Thomas Waddingham is expected to make his mark on the NPL this year after stepping up from the Brisbane Roar Academy into the Youth Squad. Waddingham, plucked from the Far North Queensland Talent Support Program in 2021. He scored 30 goals from 16 games in the Far North Qld premier youth competition in 2020.
Originally published as NPL Queensland: Top-23 players for season 2022 named