Premier League: 16% of top-flight players have refused the Covid vaccine
Clubs will press on with Christmas fixture lists but scrap FA Cup replays as the Premier League seeks to increase vaccination rates amoung the playing group.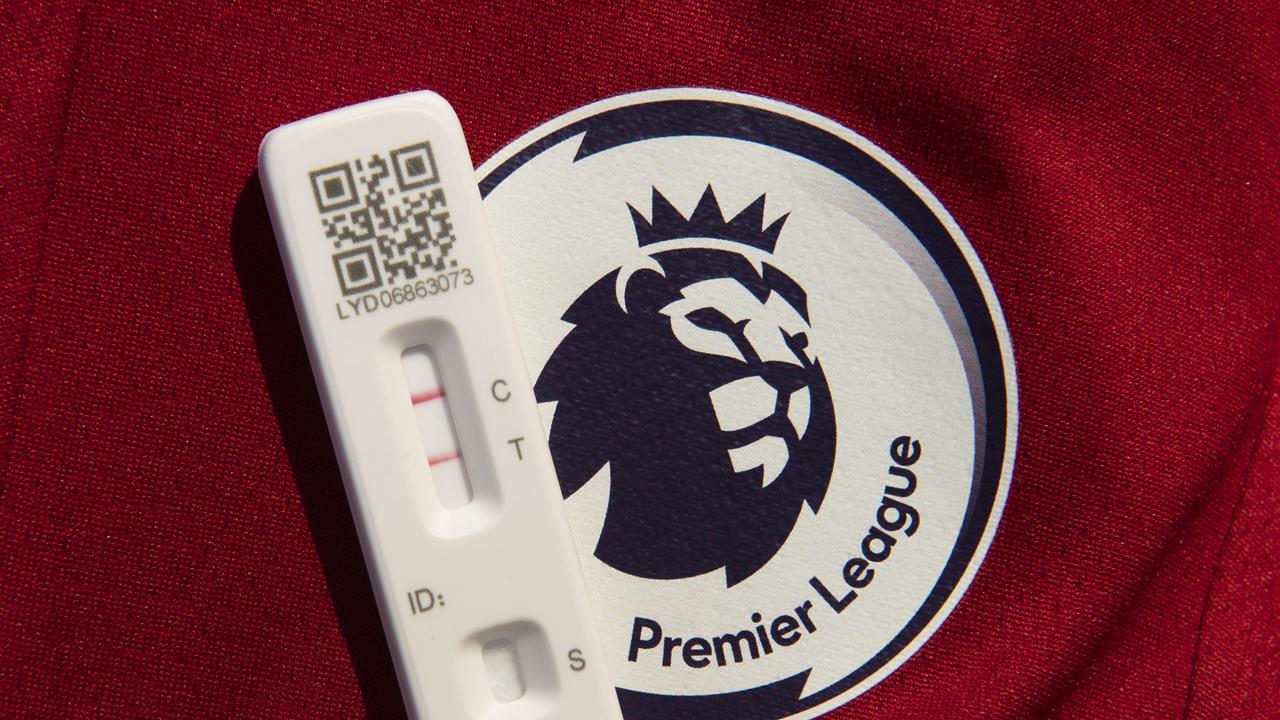 The Premier League is moving to have as many players as possible vaccinated. Picture: Visionhaus/Getty Images
Nearly one in six Premier League players have refused to have a Covid vaccination, the latest figures have revealed, as the top flight and other EFL clubs decided to continue with the festive fixture programme.
Premier League clubs were told at a meeting that 77 per cent of players had been double-jabbed and 84 per cent had received at least one dose of the vaccine, but that 16 per cent have declined to be vaccinated.
The Times can also reveal that at least one recent match, Burnley v Watford, was called off two hours before the scheduled kick-off last Wednesday specifically because some unvaccinated players had to isolate.
Players who have not been double-jabbed must isolate for ten days after coming into contact with a positive case, instead of just taking a test, and it is understood that situation affected several Watford players, which led to the game at Turf Moor being postponed at such short notice that most Watford fans had completed the 200-mile journey to Lancashire. Watford last night declined to comment.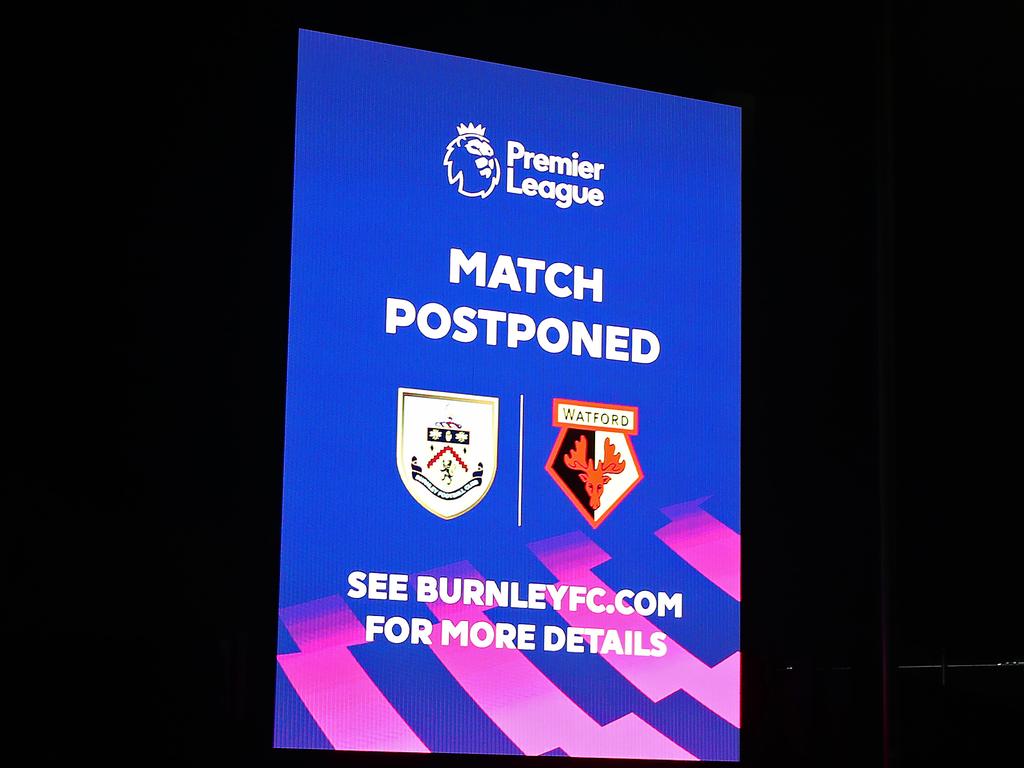 A match between Burnley and Watford was cancelled just hours before it was due to kick off. Picture: Chris Brunskill/Fantasista/Getty Images
The Premier League is keen to persuade as many players as possible to get the jab and will now publish vaccination figures every month. The number of positive Covid cases among Premier League players and staff more than doubled in the past week to 90, a record high. The figure for the previous week was 42, and the number of tests has also risen to 12,345, with the league switching to daily tests instead of twice weekly.
At the meeting of the clubs, it was also decided to press ahead with the Premier League Christmas fixture programme, although there are growing concerns that the government could impose further restrictions nationally for two weeks after Christmas that would lead to matches having to take place behind closed doors.
The three Welsh clubs in the EFL — Cardiff City, Swansea City and Newport County — will play in empty stadiums after the devolved government announced measures to hold all sport behind closed doors from Boxing Day.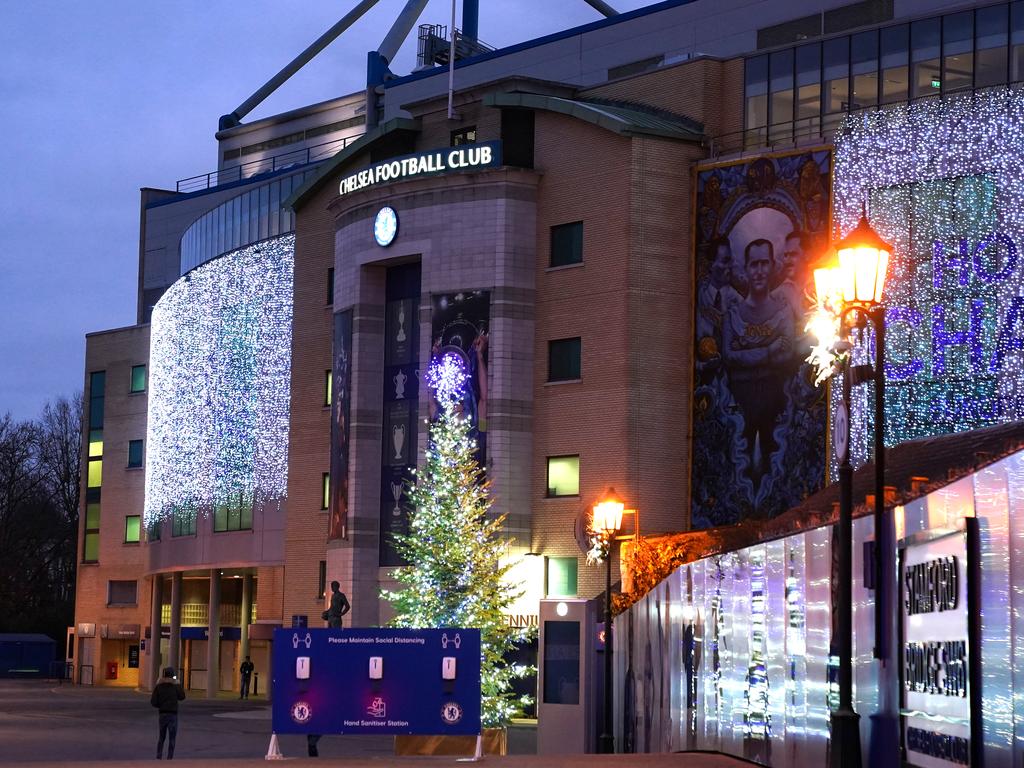 Premier League clubs decided against any suspension of the season as a means of bringing the Covid-19 crisis under control. Picture: Adam Davy/PA Images/Getty Images
The top-flight clubs were presented with three options — to carry on as scheduled, cancel the round of matches due to be played from December 28-30, or have a circuit-breaker and pause the season. None of the 20 clubs voted for the latter, fearing that if the season is paused, it will be hard to restart. Stricter protocols for unvaccinated players were also discussed at the meeting but were not taken forwards.
The Carabao Cup quarter-finals are set to be played over the next two nights as planned, with no formal requests from any club as yet for a postponement. Chelsea, who are due to face Brentford on Wednesday, have drafted in members of the under-23 squad to train with the first team as a precaution, having been hit by a series of positive tests before last Sunday's 0-0 draw with Wolverhampton Wanderers.
However, there will be no FA Cup replays this season, in an effort to ease the fixture congestion.
Liverpool, who face four matches in 12 days, were keen on a break. It is understood that Liverpool advocated postponing one round of games and were very disappointed that their proposal did not win broad support. Clubs including Manchester United, who have had recent matches postponed because of Covid infections and isolations, reported that they will be in a position to play the Christmas fixtures.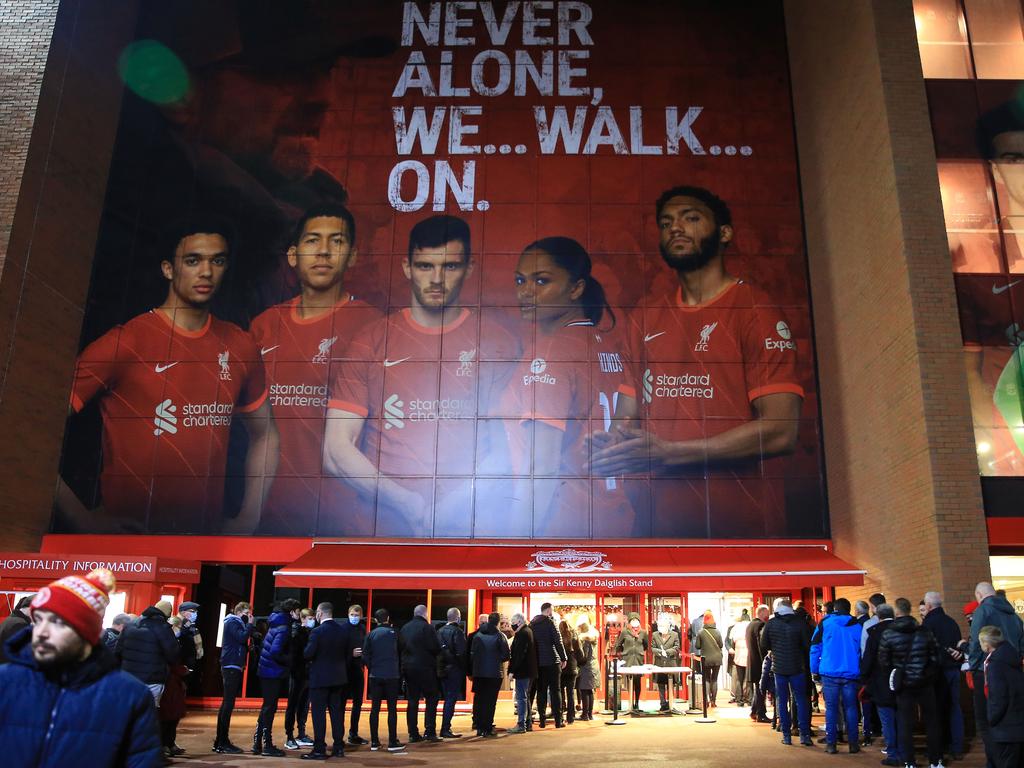 Liverpool have four games in 12 days and were keen on having a season break. Picture: Simon Stacpoole/Offside/Offside/Getty Images
The Premier League's executive stressed to the clubs that there is little room for manoeuvre this season, with the calendar squeezed by the need to start next season early to accommodate the November World Cup in Qatar.
The FA's agreement to suspend replays will help with rescheduling the matches that have been postponed during the past fortnight. "Replays will return up to and including the fourth round of the FA Cup from the 2022-23 season," an FA spokesman said.
The EFL also announced it will continue with its festive fixture programme as far as possible.
A Premier League statement read: "It is the league's intention to continue the current fixture schedule where safely possible. The league continues to work with clubs to encourage vaccination among players and club staff."