Robbie Slater: Graham Arnold's critics can eat humble pie after Australia's World Cup qualification
Few could have handled the challenges and abhorrent personal criticism that Graham Arnold has faced and still made the career-defining call that put the Socceroos into the World Cup, writes ROBBIE SLATER.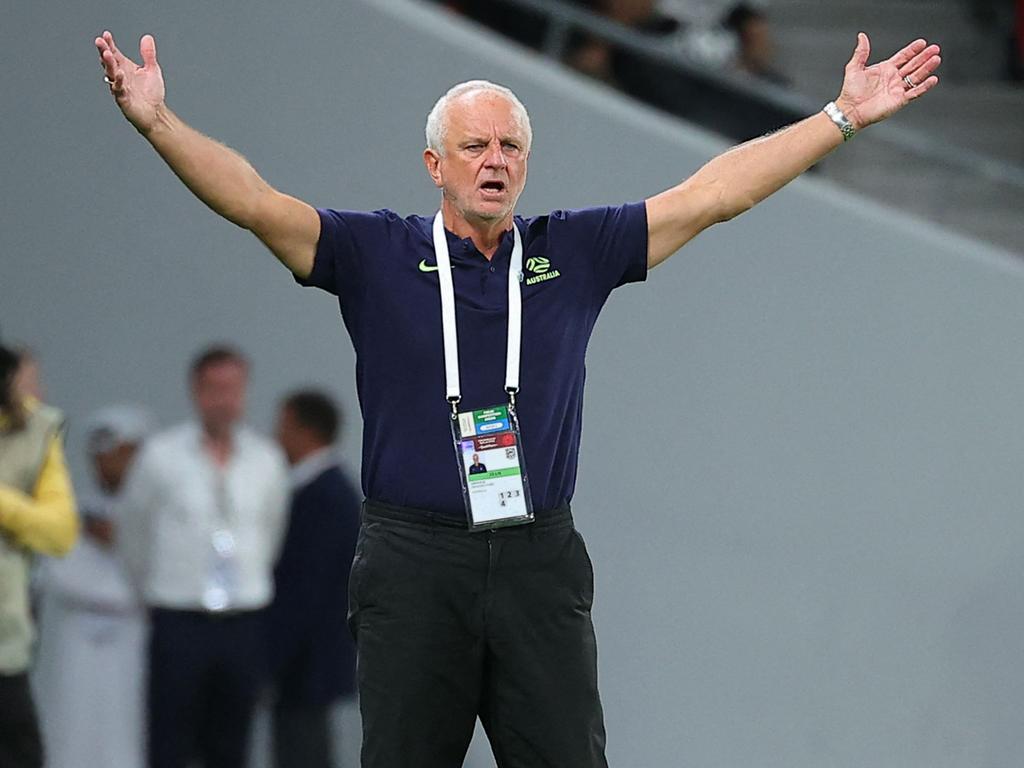 He might have done it the hard way, but Graham Anorld has taken the Socceroos to their fifth-consecutive World Cup. Picture: Karim Jaafar/AFP
This is our greatest triumph.
The critics will laugh off this statement, as they have many of Graham Arnold's accomplishments, but they will do so ignoring the facts. And the facts are that Arnold and the Socceroos have qualified for a fifth consecutive World Cup while overcoming the unprecedented challenges of Covid-19, Australia's closed borders, very few home games, injuries and absences and a squad that, compared to those we have turned out in previous campaigns, is the weakest in recent memory.
I mean no disrespect with that last comment because this is a team that is playing to a high level. It is more a commentary on the quality of the teams we've produced over the past couple of decades, and the fact far fewer of our players are represented in the best leagues around the world.
Think back to 2005: The breaking of the 32-year World Cup drought, the drama of John Aloisi's penalty and the explosion of joy that followed. That team was full of stars from the biggest leagues in Europe – Harry Kewell, Mark Viduka, Lucas Neill, Vince Grella to name but a few – and many players from that group were still around for the 2010 World Cup.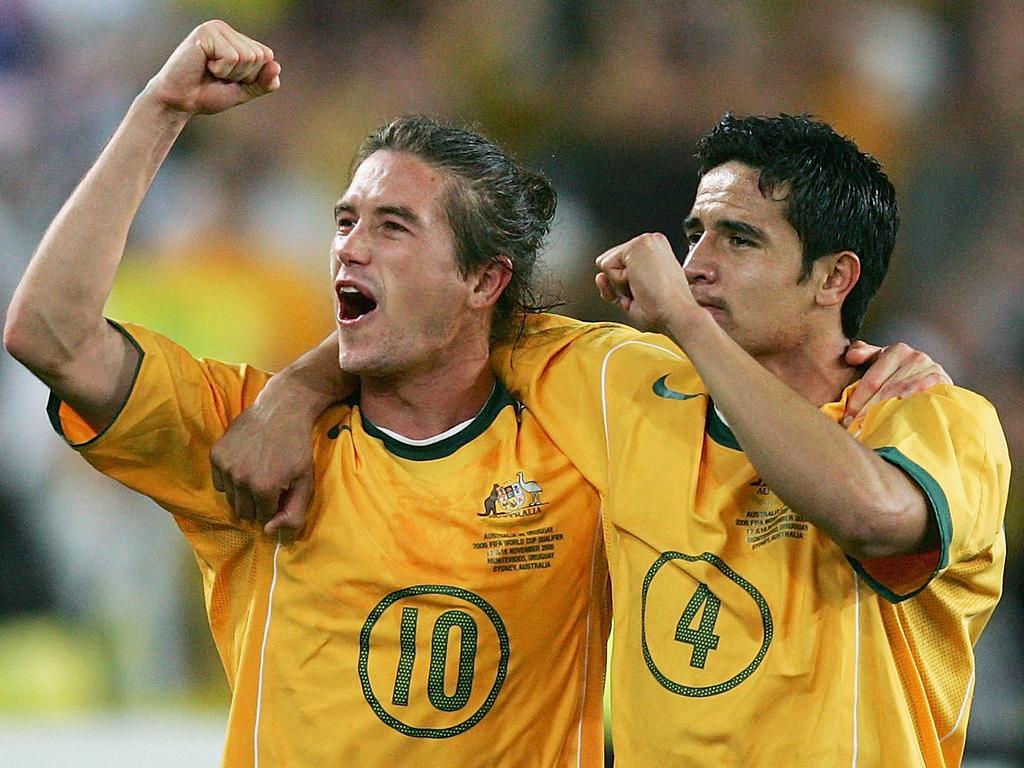 The Socceroos did not have a Harry Kewell or Tim Cahill-level player this time around. Picture: Cameron Spencer/Getty Images
In 2014, we still had the likes of Tim Cahill and Mile Jedinak and a younger Mathew Leckie. And Timmy soldiered on once more four years later; the man we built so much around.
The Socceroos had none of that this time. Our best players, Tom Rogic and Aaron Mooy, weren't available for the games against Saudi Arabia and Japan and Rogic, quite suddenly, pulled out of the two playoff matches. Mooy, meanwhile, played through the UAE game and 120 minutes against Peru despite having not played a club game since January.
To defeat Peru against such a backdrop was extraordinary and will be remembered forever.
Despite the setbacks, most of which were out of his control, Arnold never stopped believing that this squad would make it to the World Cup. That was evident throughout the play-offs, and especially so in the final minutes against Peru.
The moment he made the decision to substitute Maty Ryan for Andrew Redmayne, I texted a few close friends: "This will define him."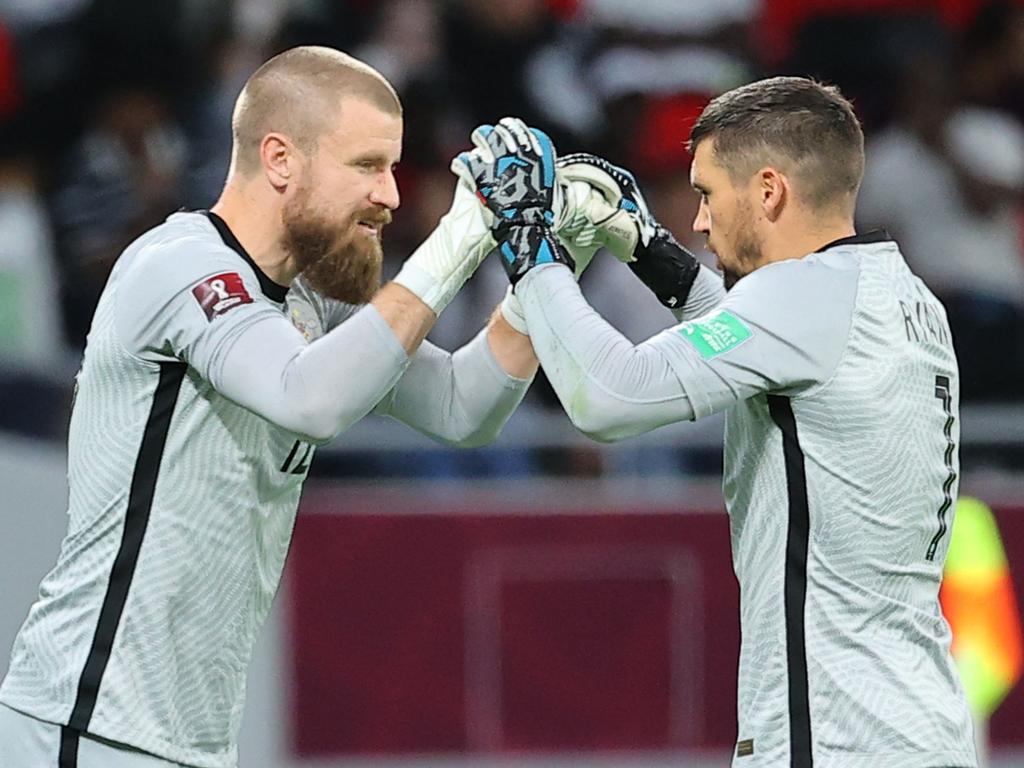 An era-defining substitution from Graham Arnold. Picture: Karim Jaafar/AFP
The easiest thing, of course, would have been to do nothing. Keeping Ryan out there wouldn't have rocked the boat. But that's not Arnie's style. He makes decisions that he thinks will give the team the best chance of winning. And, in that moment, he showed everyone what he was made of; that he will always place the fortunes of the team ahead of his own reputation.
Had the move failed, the critics would've had a field day.
It didn't. And they've all gone very quiet.
It was a moment that demonstrated how unified the team is behind Arnold. Ryan wasn't angry at all. He was the first one sprinting out there to celebrate. And when Redmayne was asked about what had happened, he responded with, "It's about the squad". Arnold, in his 40-odd years around the Socceroos, has always been about putting the team first and, in this most pressurised of moments, the players proved they had fully bought in.
The personal nature of some of the criticism directed at Arnold throughout this qualifying campaign has been disappointing. People forget that coaches and players are human beings with families and some of the things I've heard said about him over the last few months have been absolutely abhorrent.
It has been disappointing, too, to see social media warriors and commentators, including Mark Bosnich and some aligned to the official Socceroos broadcaster, calling for his sacking just a few short months ago. How quickly they forgot the world record for consecutive World Cup qualifying wins set in late 2021, and conveniently ignored the never-before-seen challenges Arnold has confronted managing a team on the far side of the world through a global pandemic because it didn't suit their argument.
The Socceroos have been unified behind Graham Arnold. Picture: Joe Allison/Getty Images
Much of the criticism has been cringeworthy.
Those critics are certainly eating humble pie today.
Remember, it was only a few months ago these people were slaughtering Arnold because Australia didn't qualify for Qatar directly, even though that was the same fate that befell Ange Postecoglou's squad four years ago, despite Japan and Saudi Arabia being comfortably better squads. In my view, it was always going to come down to the play-offs, and Arnold never lost faith in the ability of his squad to fight their way through.
The noise around Arnold has been ridiculous. It got to the point that, after the Saudi Arabia game, he was summoned to a meeting with James Johnson and he wasn't sure whether he would exit it with his job intact. Johnson, to his credit, ignored the mob and told Arnold that he was the man to see Australia through this World Cup cycle.
Australia is reaping the benefits of that decision today.
I make no secret of the fact that I am close to Arnold and we have spoken a lot during this campaign, me at home and him often in some form of lockdown or biosecurity bubble in a faraway hotel room.
There have been tough moments. He has spent a ridiculous amount of time away from home, months and months. Coaching an international team during a pandemic in a nation with the tightest borders in the world presented many challenges and the lowest point came in March when Arnold was fined by the FFA for breaking Covid-19 self-isolation protocols despite being told by two doctors he was OK to do so. He felt quite abandoned at the time but, true to form, he sucked it up and got on with the job of guiding Australia through to the World Cup.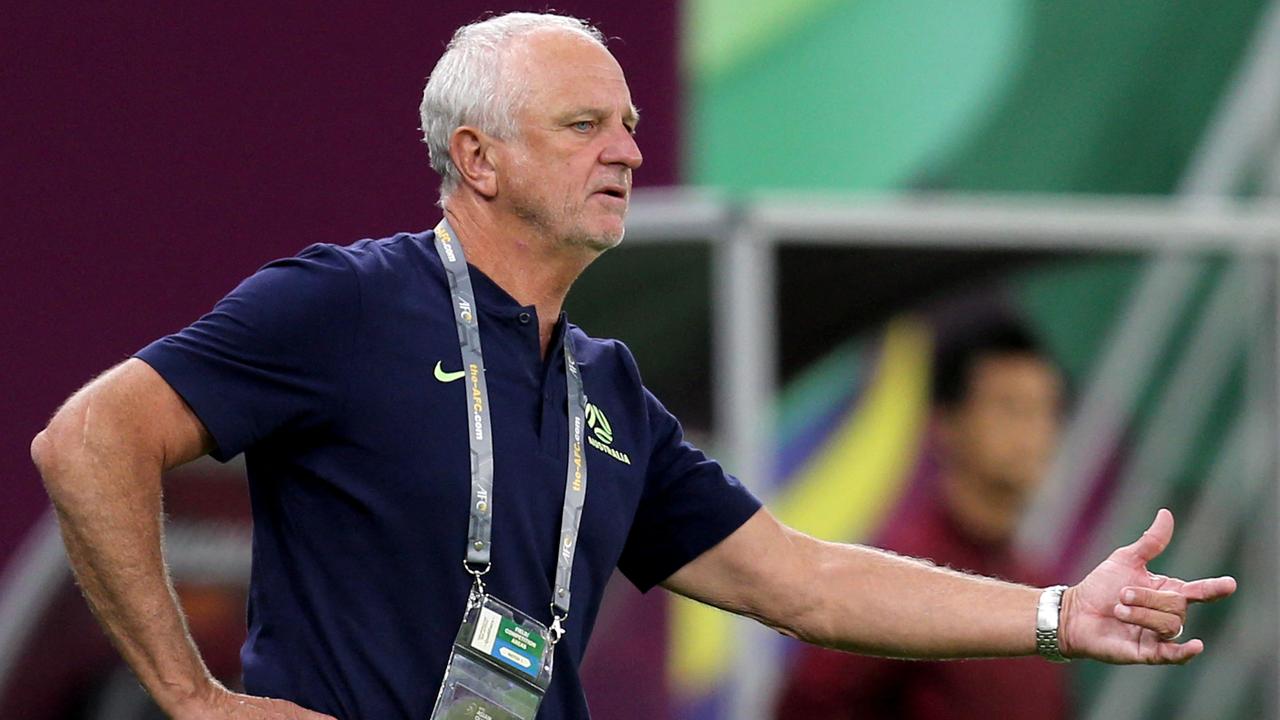 Graham Arnold stood tall throughout qualification. Picture: Mustafa Abumunes/AFP
As Arnold realised early on, coaching at the international level is very different to the club roles he has held. You pretty much can't coach the players in this environment. Quite often they will fly in on a Monday, train a bit on Tuesday, play Wednesday and fly back to their clubs immediately after.
These last few weeks, however, have been an opportunity for Arnold and the playing group to spend meaningful time together, and I think the benefits are obvious. If you look at Jordan, UAE and Peru, each performance was an improvement on the last. I thought we were the better team against Peru; an effort the critics didn't think was possible.
The World Cup itself will be fascinating. Having played so many games in the Middle East through Covid-19, Australia will have an advantage over many other teams. It will almost feel like home conditions. France, of course, will be among the favourites, Denmark will be tough and Tunisia the big unknown.
Whatever happens from here, Arnold and the Socceroos have delivered football in Australia a much-needed boost. After a disastrous A League season, a botched handover of the A League from FA control to the APL, and many other negative headlines, football fans in Australia at last have something to smile about.
And that is truly something we can all celebrate.