Why capping Cristian Volpato for Socceroos isn't as simple as it seems
He scored his first goal in one of the toughest leagues in the world, the Serie A, and could be the attacking spark that the Socceroos need. But picking Cristian Volpato for his home country isn't black-and-white, writes ADAM PEACOCK.
Cristian Volpato celebrates his first goal for Roma. Picture: Getty Images
What a weekend for Cristian Volpato.
The 18-year-old from Sydney scored in the football cauldron of Italy's Serie A, helping rescue a point for Roma against Verona.
He was headline news in Italy, interviewed after the game smiling through a cut lip at the enormity of climbing from obscurity to being on a first-name basis with some of the biggest hitters in Italian football.
For Australia, the timing is even better.
The Socceroos have two monumental World Cup qualifiers in March against Japan and Saudi Arabia.
Attacking options are limited, and right when the national team needs all the help it can get, along comes this kid scoring a goal in one of the world's best leagues. Volpato was the only Australian male to get minutes in one of Europe's big five leagues on the weekend.
Timing is everything, and this seems perfect, right?
Not so fast.
*****
Sources both in Australia and in Italy have told CODE the Volpato situation is more complex than it seems.
Football Australia obviously wants to have him involved, but Volpato has not yet committed. Thanks to lineage, he can play for Italy and is on the radar of Italian under-age national teams. A World Cup qualifying appearance would lock him in for Australia.
Roma and coach Jose Mourinho, for their part, are said to be less than enthusiastic about the idea of Volpato linking up with the Socceroos to become a platinum frequent flyer anytime soon. Not for Italy's sake, but their own.
It is a delicate, delicate situation, and remarkable given what has happened to Volpato in such a short period of time.
Volpato joined Sydney at the under-13s level, but left two years later to go to Western Sydney Wanderers, where he spent his under-15 and 16s seasons.
There were certainly signs of potential through those four years thanks to an impressive technique. But other players stood out more. Reasons include a work ethic that wasn't through the roof; his private school stopping him from playing on occasion, curtailing his development; while injuries also played a part. A key point is his growth in the last few years, shooting up a foot to his now imposing frame of 187cm.
Sources from both Sydney and the Wanderers are both surprised – but over the moon – Volpato has got to where he is.
On face value, it looks crazy a kid deemed not good enough in Australia is welcomed in Italy.
But this is not a unique story, nor is it confined to Australia. There is no template to guide clubs and youth coaches on when a player will fulfil their potential, if ever. It is very much down to personal assessment.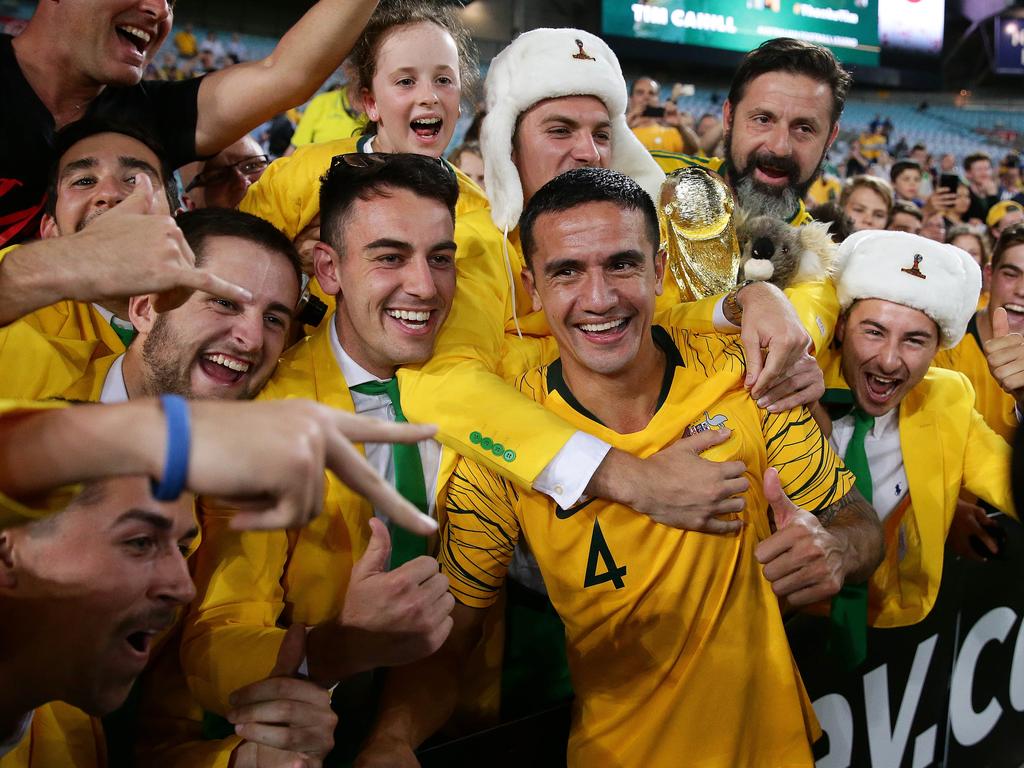 Tim Cahill famously ended up at Millwall after being dropped by Sydney Olympic as a youngster. Picture: Brett Costello
Arguably the Socceroos' greatest-ever player, Tim Cahill, went through exactly the same thing as Volpato, dropped by then-National Soccer League giants Sydney Olympic after his under-16s season. He moved down a level for a season, but it was that rejection which fuelled an obsessive training regime, improving to the point that within two years, he was in England with Millwall.
"In the end, being dropped by Sydney Olympic might have been the best thing that happened to me," Cahill wrote in his book, Legacy.
Two of the greatest Premier League goalscorers, Harry Kane (unathletic) and Jamie Vardy (too small) were rejected as kids.
Countless talented players struggle at youth level for any number of reasons. They are trying to accelerate learning in a hard-to-master sport at the same time as immense physical and mental development. Outside lifestyle temptations enter the equation. Motivation wanes. Smoke blown into egos from eager family and friends distort reality.
The physical element certainly played a part with Volpato, and he was mentally at a low ebb when the Wanderers released him.
There he had two choices. Chuck it in and go play in the park with mates. Or work. Volpato chose the latter.
After leaving the Wanderers in 2019, he linked up with Tony Basha, who runs a private academy for young players in the west of Sydney, the Australasian Soccer Academy.
Basha demanded plenty from Volpato. After his rejection, Volpato was told to front up for training at 6am and from there he didn't miss a session, catching public transport and Ubers to ensure attendance.
Then a bit of luck entered the equation. Basha contacted an old friend, Fabrizio Piccareta, who was connected to the Roma youth set up.
Volpato jetted off for a trial, impressed and earned himself a youth contract. He also impressed a Roma legend, Francesco Totti, who soon signed the Aussie to his management agency.
A year later, he made his debut in December, and on the weekend scored his first Serie A goal.
Sounds too easy. It wasn't.
Same goes for his international representation.
*****
Do not expect to see Volpato in a Socceroos shirt anytime soon.
Roma, and Mourinho, don't want it to happen at the moment. Volpato is just starting to make his mark, and sources have told CODE the club sees the Australian youngster as a part of their sustainable approach under the ownership of American billionaire Dan Friedkin.
Mourinho, the charismatic if not combustible Portuguese legend often brought into clubs to win trophies, will be given time to implement this policy, despite the weekend's draw leaving Roma in eighth position.
It's obvious the two-time Champions League-winning manager is a fan of Volpato and the feeling is mutual with Volpato saying two years ago it would be a dream to work under Mourinho.
To earn the trust of a manager of Mourinho's ilk is no easy task, and even if he were desperate to play for the Socceroos, one goal doesn't change the dynamic in the players' favour.
'Jose, old mate, thanks for the minutes against Verona, I'll be off soon with the 'Roos, catchya on the flip side'. That won't quite fly.
Volpato's true feelings remain under close guard. The family declined requests to speak to CODE, which is understandable given the complex scenario of being in between a rock and a hard place.
Volpato may be a way off, but talk to just about any Socceroo to have played overseas, and they'd have a yarn about club ambition obstructing international obligation.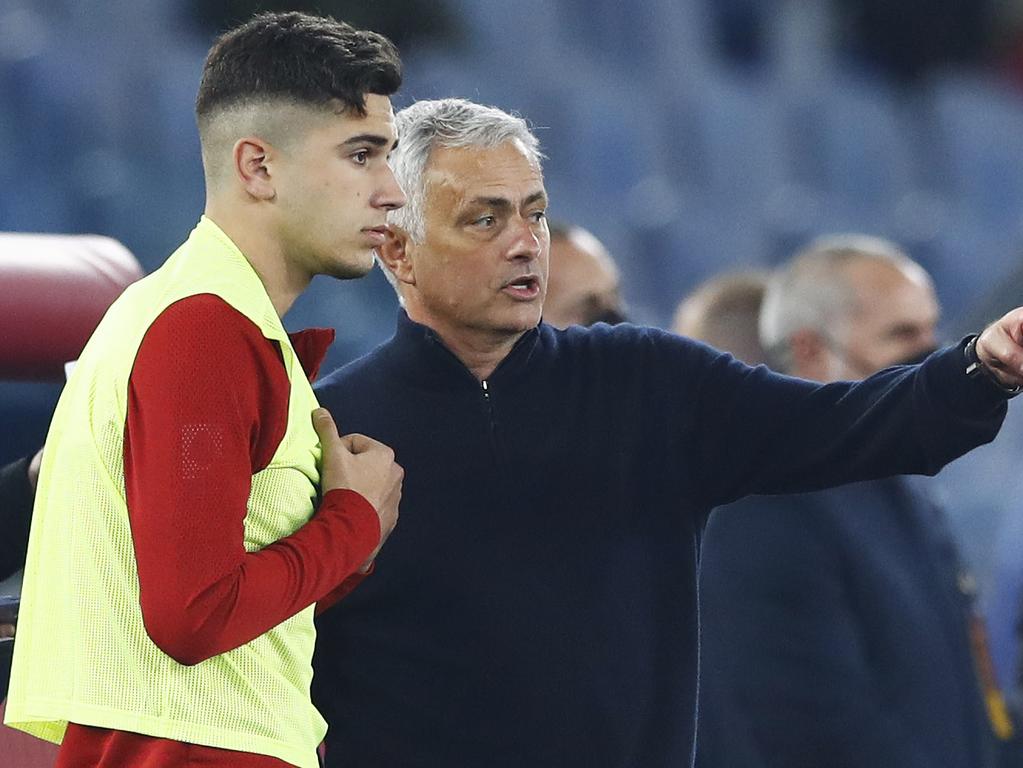 Volpato has done well to earn the trust of Mourinho. Picture: Matteo Ciambelli/DeFodi Images via Getty Images
A cracking example is again Cahill. When he was at Everton, Cahill's manager David Moyes blew a gasket about having to release Cahill for Socceroos games when Guus Hiddink was in charge on the way to the 2005 qualifiers against Uruguay. Moyes rang Hiddink to volcanically implore the Dutchman to not pick Cahill for a lead-up camp. Hiddink being his own man, politely hung up. Cahill eventually showed up a day late, to which Hiddink witheringly asked "how was golf with David?"
Sometimes the need to protect a livelihood is greater than the heartstrings of home ruling, to the point of a recent example of a player choosing to represent elsewhere.
Lyndon Dykes, born and bred in Australia, was swayed by Queen's Park Rangers – bitten by Massimo Luongo travelling to far-flung parts to play for the Socceroos – to represent Scotland and not Australia.
Volpato has got some big decisions to make, but for now, all focus will be on Roma's next game, next Sunday against Spezia.
He's done a lot of growing, a process which continues with plenty of attention.