David Walsh: Fading, divided, yet filthy rich, golf is currently in the strangest place
The sparring partners in the LIV Golf revolution say they want what is best for golf while doing their damnedest to protect their own interests, writes DAVID WALSH.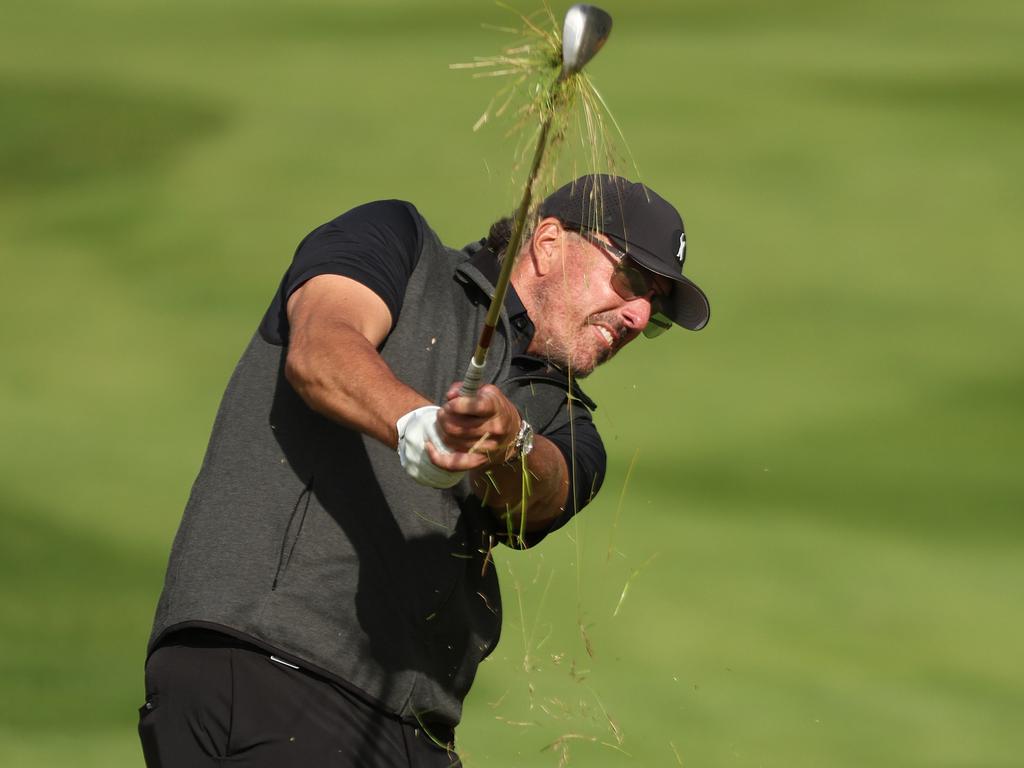 Phil Mickelson plays out of the rough on the 15th hole during day three of the LIV Golf Invitational at The Centurion Club. Picture: Matthew Lewis/Getty Images
They sent golfers into press conferences at the LIV golf tournament in London last week like they were kidnap victims or prisoners of war. Reluctantly they answered awkward questions and said stuff they felt they had to say. They were there though not because they were captured or kidnapped but drawn by multimillion-dollar contracts and the possibility of more millions in prize money.
Phil Mickelson, Lee Westwood, Dustin Johnson, Graeme McDowell, Ian Poulter are not bad fellows. Of course they tried to dress up what they were doing in ways that were contrived. Phony, almost. They spoke about this being an exciting moment for golf, how it was "good for the game" and how much they loved playing in tournaments around the world.
What they needed to say was their decision to play in the Saudi Arabia-backed LIV Golf's invitational series was down to money, pure and simple. Well, maybe not so pure. Westwood came closest to honesty. "Like you," he said to the journalist asking the question, "if there's a pay increase then at my age I'd have to be stupid not to take it, certainly not to have a good look at it."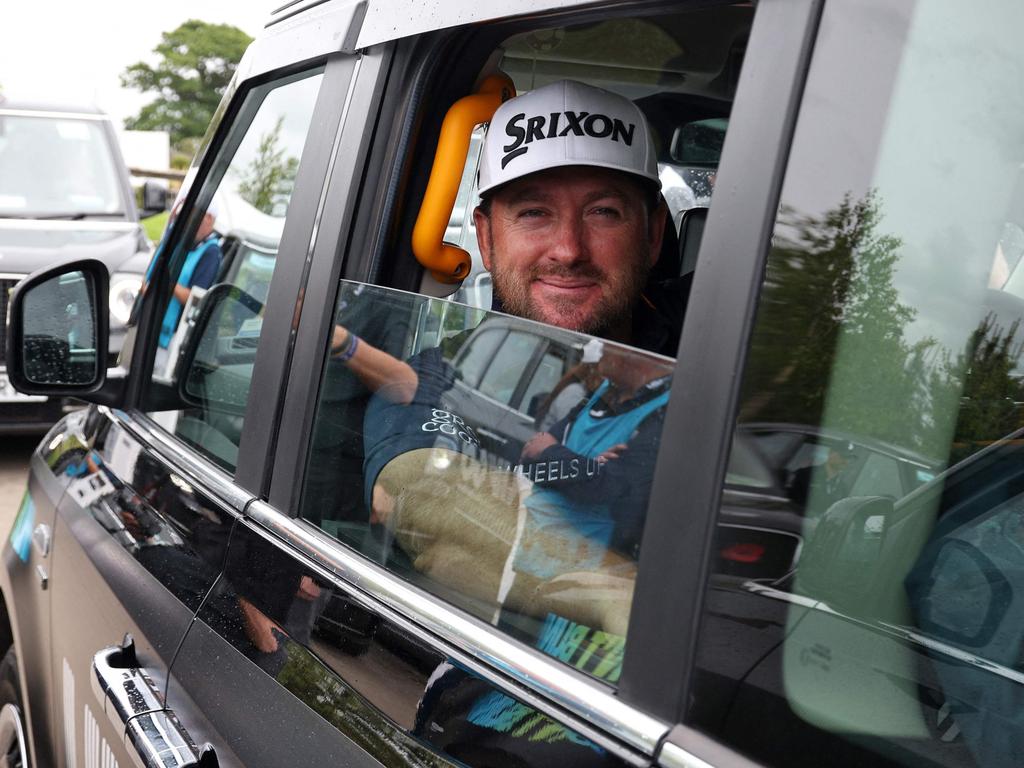 Graeme McDowell looks from the window of his black cab as he goes to the third tee to begin his round on the first day of the LIV Golf Invitational Series event at The Centurion Club. Picture: Adrian Dennis/AFP
Poor McDowell tried to spin it as the enlightened leading the backward to a better place. "If Saudi Arabia wanted to use the game of golf as a way for them to get to where they want to be, I think we're proud to help them on that journey," he said.
No, no Graeme. This was not why you were at Centurion Club.
McDowell wasn't the only Northern Irishman saying stuff that didn't add up. Speaking at the RBC Canadian Open in Toronto, Rory McIlroy offered his tuppence. "I want to play on the PGA Tour against the best players in the world. And I think for me, any decision that you make in your life that's purely for money usually doesn't end up going the right way … We all know why everyone's playing in London this week, it's boatloads of cash and it's money upfront and I get it."
Within the game it is understood that when McIlroy teed it up at the Canadian Open last year he was paid $US3.5 million in appearance money. He won the tournament and took his earnings for the week to $US5 million. Good work if you can get it. Presumably McIlroy is on a similar appearance fee this year and yet when he talked about fellow professionals playing for "boatloads of money" he made it sound like he was above that.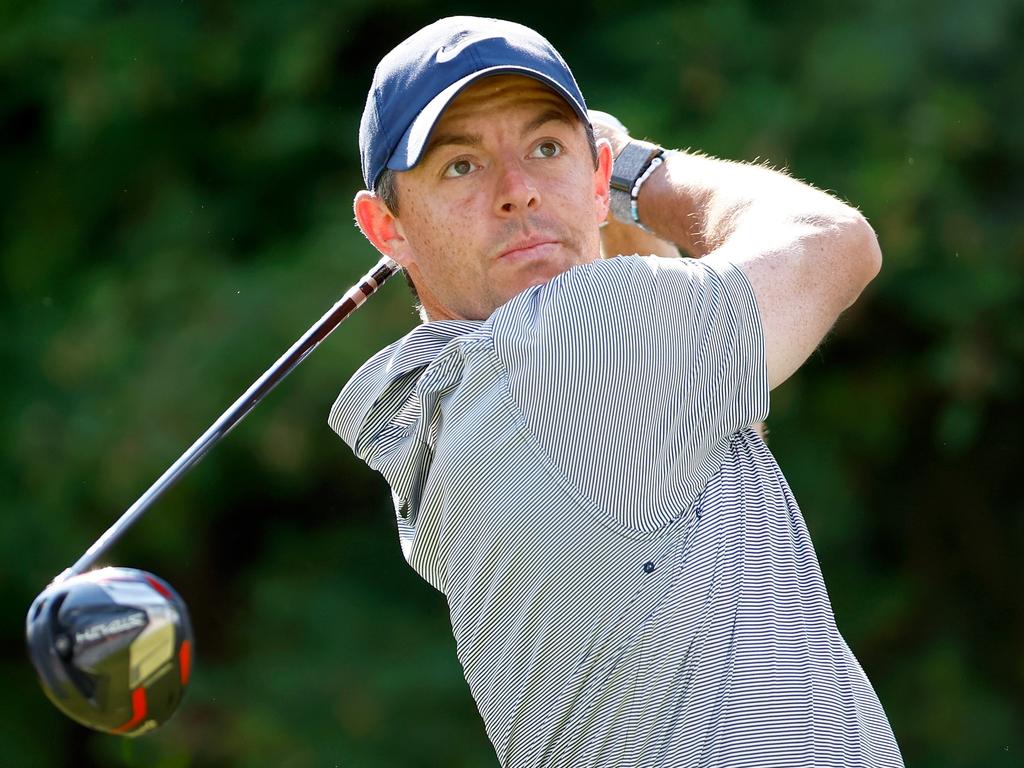 Rory McIlroy plays a tee shot at the RBC Canadian Open, where he collects a multimillion-dollar appearance fee. Picture: Vaughn Ridley/Getty Images
Golf finds itself in the strangest place. TV ratings have fallen significantly through the past decade, attendances are also down. Had you watched coverage of the European Tour events in Abu Dhabi, Dubai, United Arab Emirates, China, Kenya and Spain this year, you would have noted the man and dog that constituted the gallery. And yet there has never been so much money.
I think of something the 19th century poet Fyodor Tyutchev wrote about Russia and imagine that it was modern pro golf he had in mind. With apologies to the poet, "You will not grasp it with your mind/Or cover with a common label/For golf is one of a kind/Believe in it, if you are able."
Please, explain this! Nineteen days from now the Irish Open golf championship will begin at Mount Juliet. It offers $US6 million in prize money. Not one of the world's top 20 players is expected to be in Kilkenny. Basically, $US6 million isn't going to get any of these guys out of bed. But then over two days immediately after the Irish Open, the JP McManus Pro-Am takes place at Adare Manor in County Limerick, where eight of the world's top 10 will tee it up. As well as Tiger Woods. The event is likely to generate more than Є50 million for local charities, and whatever the attraction, the bottom line is impressive.
Dustin Johnson tees off on the 14th hole during the LIV Invitational at The Centurion Club, as one of the breakaway golf series' marquee recruits. Picture: Matthew Lewis/Getty Images
It is being said the Saudis have bought the souls of Mickelson, Johnson, Bryson DeChambeau, Westwood, Poulter et al, and that they've paid way over the odds. Think what you will about the players who've cashed in but do not forget that this month the UK government introduced a new electronic visa waiver scheme that will make it simpler for people to come from the Middle East to the UK.
"This will strengthen our relationships with Saudi Arabia and Bahrain, making it easier for visitors from the Gulf to come to the UK," Liz Truss, the foreign secretary, said. "Our friendships with both countries are of great importance, built on shared priorities such as trade, investment and security." As for sport, snooker, football, tennis, F1, boxing, rallying and others have all taken Saudi money.
So now, after one LIV Golf event, what's the score? The tournament was played. From the organisers' point of view that was a plus. It wasn't a good watch. The team element was irrelevant and the weakness of the shotgun start is that it destroys the integrity of the golf course. Augusta's Amen Corner is fair because it comes after 10 holes. Imagine starting your round on the par-three 12th at Augusta.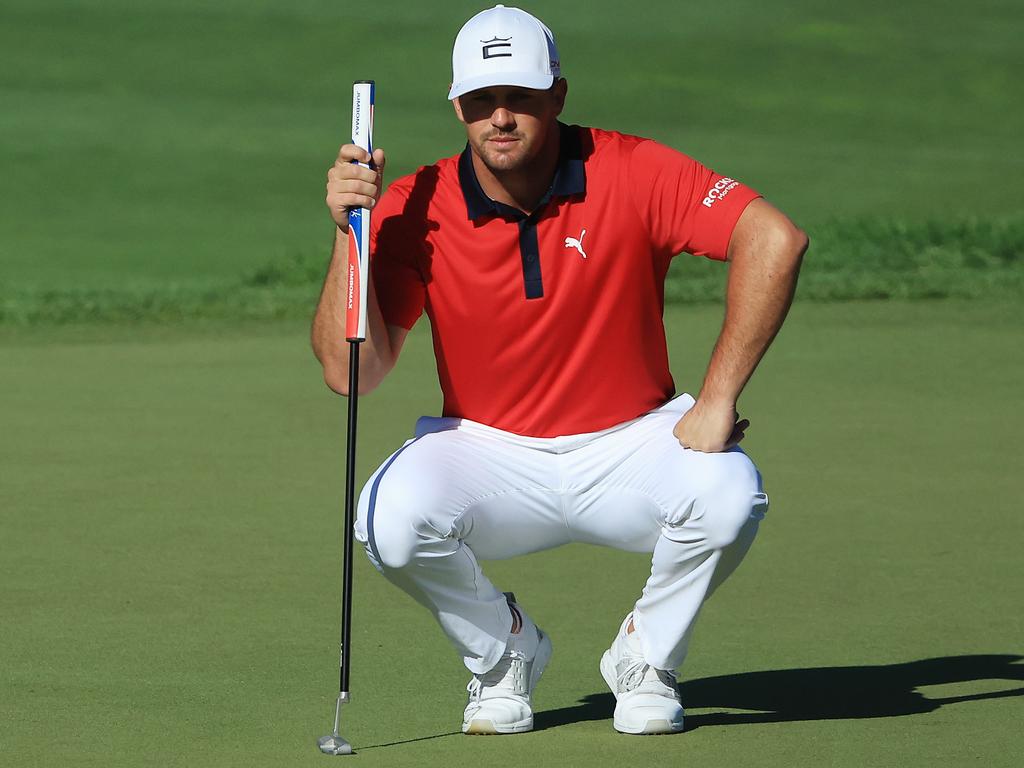 Controversial American Bryson DeChambeau is another high-profile recruit for LIV Golf, which has lured a number of the PGA Tour's 'villain' characters. Picture: Sam Greenwood/Getty Images
Just as the list of high-profile defectors is set to rise, so too the format will surely evolve. The field for Portland, Oregon, at the end of the month will be stronger than last week and if DeChambeau, Patrick Reed and Matthew Woolf are there, LIV Golf will have a half-decent collection of villains. Goodness knows why, but villains put bums on bleachers.
As important will be Poulter's appeal to the PGA Tour to have his indefinite suspension, imposed last week, lifted. That appeal is likely to fail and Poulter may then seek an injunction to have the ban set aside while he issues a lawsuit against the Tour. LIV Golf is said to have set aside $US150 million to cover the legal costs.
If Poulter succeeds, that changes the game. Then every player will realise they are free to play wherever they wish. That may force the sparring partners to sit and talk. They all say they want what is best for the game while doing their damnedest to protect their own interests.
Originally published as David Walsh: Fading, divided, yet filthy rich, golf is currently in the strangest place