Greg Norman fires first shots in new golf war: tour boss a 'hypocrite'
Players may still be uncomfortable when questioned about Saudi Arabia's human rights records but money talks and Greg Norman is taking advantage while calling out 'hypocrites' at established golf tours.
Money talks in sport. It always has and always will and today it has left world golf one step closer to an explosive civil war.
A few months ago Greg Norman's Saudi Arabian backed LIV golf tour project was on life support after a raft of superstars flatly rejected offers to join.
But the outrageous money it is offering the world's top golfers was always going to be as irresistible as a flame to a moth.
And the moths are circling.
Former world No 1 Lee Westwood today confirmed he had asked for permission to play in the first of Norman's events in England next month which offers $30 million in prizemoney - twice the pool for the British Open.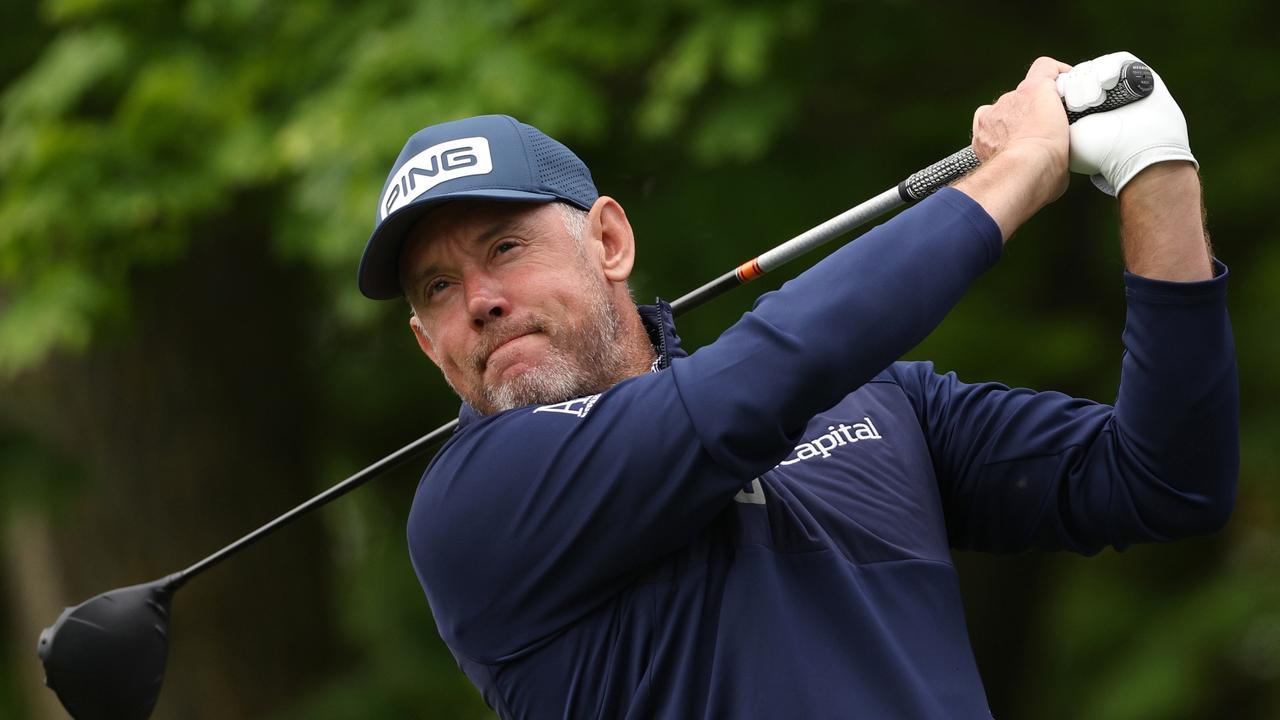 Former world number one Lee Westwood has confirmed his intention of teeing up in the first tournament of the Saudi Arabian backed tour Picture: Getty Images
Up to 80 fellow professionals from across the globe - many past their prime but drawcards nonetheless - have reportedly asked the American and European tours for permission to play.
Fifteen of the world's top 100 are ready to take the plunge and the traditional tours are deeply concerned.
They know that if players like Westwood, Sergio Garcia and Ian Poulter compete with Norman's nine-tournament tour and receive minimal criticism from fans the floodgates will open because they simply cannot compete with the bloated oil-rich prizemoney that makes traditional golf purses look like tuck shop money.
The saying goes that pioneers are always the ones who finished with the spears in their backs and no rebel player wanted to be the first to speak.
Westwood put his head above the parapet and performed stoically but had some shallow, cringe worthy moments such as when he said ""Saudi Arabia obviously know they have issues - lots of countries around the world have issues - and I think they are trying to improve."
That line is jarring in the context of the 2018 murder of murder of Washington journalist Jamal Khashoggi who was abducted and killed when visited the Saudi embassy.
The CIA alledged the horrific crime was sanctioned by Saudi crown prince Mohammed bin Salman, the man with his hands on the purse strings funding the golf circuit.
But Westwood also made some points which spotlighted flaws in the argument of the traditional tours.
"We play European Tour events in Saudi Arabia and we have releases from the PGA Tour saying I can go and play in Saudi Arabia, so it's been no problem for them,'' he said.
"Golf is not the first sport to have links with Saudi Arabia but it seems to come under more scrutiny."
Without saying it as bluntly as he would have liked to, Westwood appeared to be saying that it was fine for the European to allow players to go and play in Saudi Arabia in a European sanctioned event but when the Saudi's tried to start their own tour suddenly everyone is up in arms over their abysmal human rights record.
Westwood's line is likely to be held by dozens of players ... that he is an independent contractor who has been allowed by his tour to play in Saudi Arabia before and there are other sports such a motor racing who visit that nation.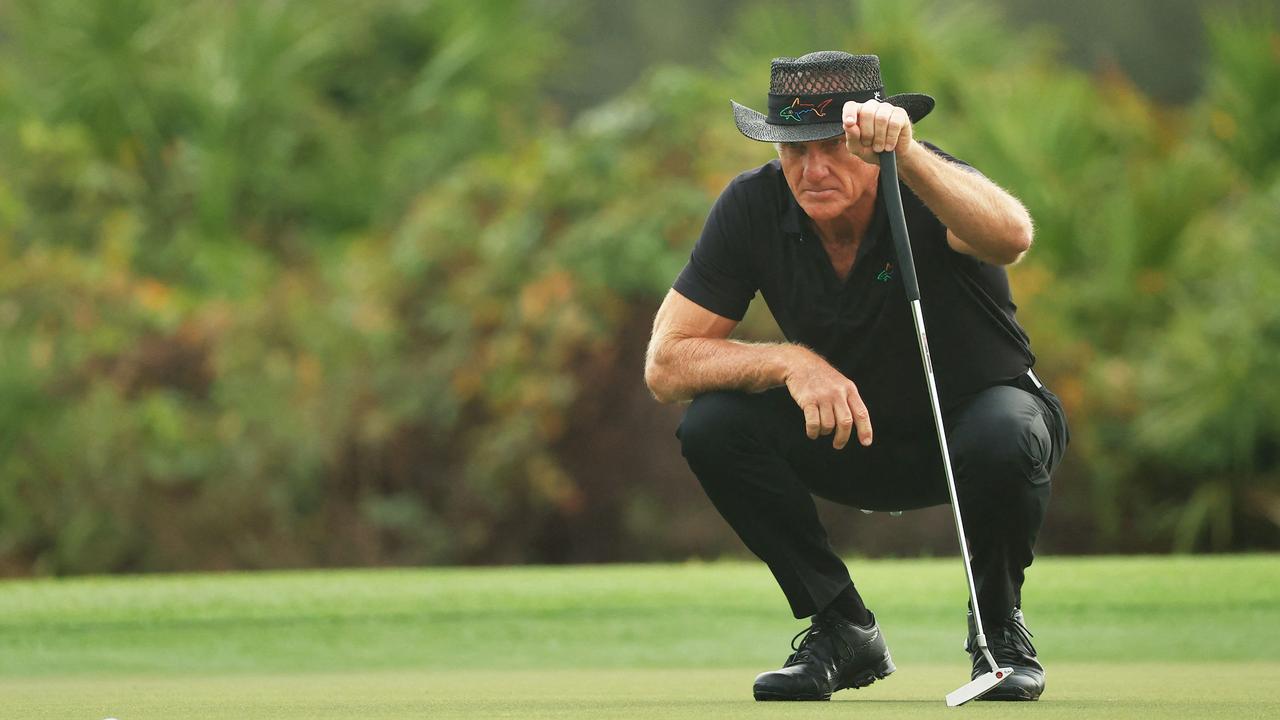 Greg Norman is having success in signing players for his Saudi backed new golf tour. Picture: Getty Images
Norman, who very much resembled a lone wolf when the big guns snubbed his tour early in the year, is now becoming more emboldened because he can see the tide turning.
Yesterday, when speaking to the Times of London, he branded the European tour boss Keith Pelley a "hypocrite''.
He blasted Pelley and PGA tour boss Jay Monahan for not returning his calls and said several years ago said Pelley approached the Saudis to invest $600 million on the European tour.
"Players are now hearing both sides of the story," Norman told The Times.
"There has been one narrative from one group for 53 years and that's a monopolist. Now there's another opportunity. Don't be judgmental and assertive in your negative assessment of something you've never even understood.''
The battle lines are drawn. The cannons are loaded. A golf war awaits us.
11 reasons why the great white shark is no black sheep in Oz
Greg Norman has gone from white shark to black sheep on the global stage but Australian golf sages still have a soft spot for his legacy.
Eleven courses which Norman had a hand in designing have made it into the list of Australia's top 100 golf courses by Golf Digest.
It would have been 12 had not the Kerry Packer inspired Ellerston course which could not be ranked due to Covid related visiting issues.
Norman's alliance with a controversial Saudi-Arabian rebel golf tour has made him an outcast among the PGA and European tours but there was no sign of that when the 140 strong judging panel named their top 100.
The highest ranked course Norman was linked with was the New South Wales Golf Club which he helped redesign and he others with the Norman stamp included Victorian courses The National (11t), the Cathedral (14) and Queensland's Brookwater (34).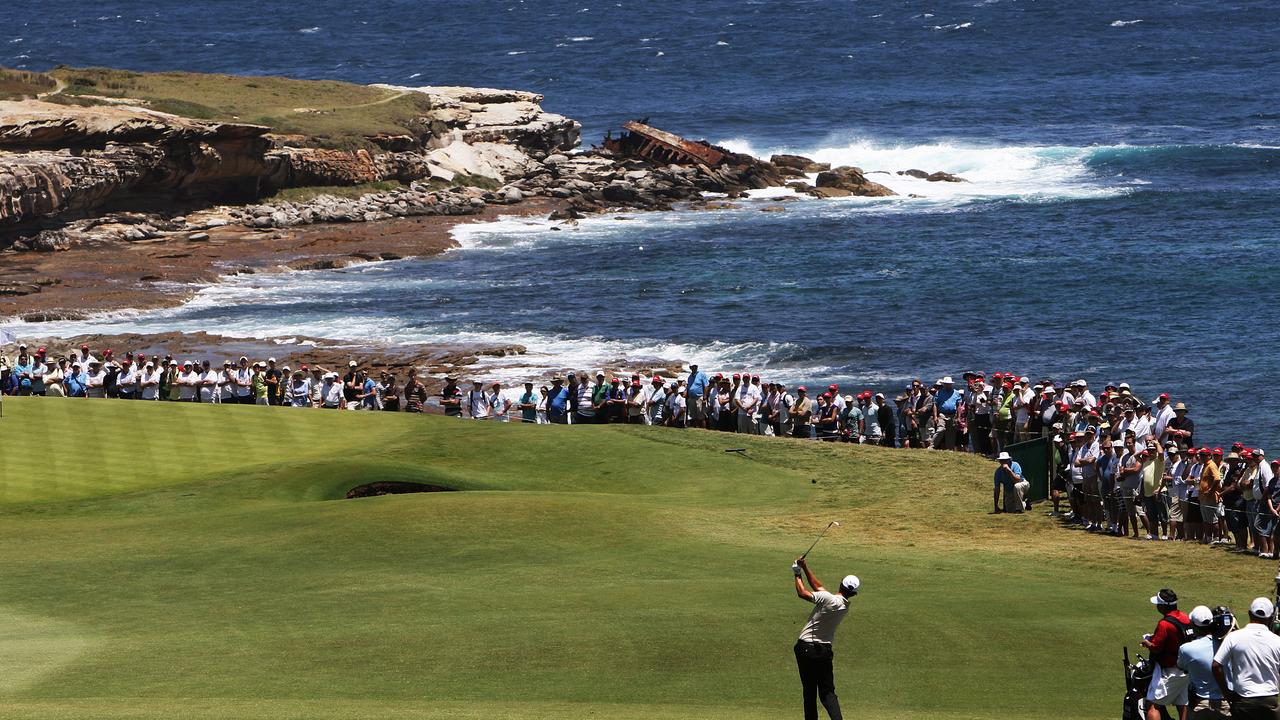 New South Wales Golf Club is the highest ranked of the Greg Norman designed Australian courses.
Royal Melbourne (West) remains Australia's top course, followed by Kingston Heath, the Tasmanian duo of King Island's Cape Wickham and Barnbougle Dunes and Melbourne's Peninsula Kingswood (North).
The top 10 is rounded out by NSW, Barnbougle Lost Farm, Royal Melbourne (East), Victoria and Royal Adelaide.
Norman is the centre of enormous interest and controversy as the golf world waits to see who he unveils as starters for the first tournament of his rebel tour in London in June.
After much ridicule and a slow start the project is picking up momentum with major champions Phil Mickelson, Sergio Garcia and Louis Oosthuizen asking for permission to play in the first tournament as a well as popular veterans Lee Westwood and Ian Poulter.
News Corp revealed that several Australian players are set to join although their identities are yet to be revealed.
Masters winner Adam Scott is a figure of interest given his close association with Norman.
Scott has not declared his hand though he admitted recently the tour, with its short schedule, was "very appealing.''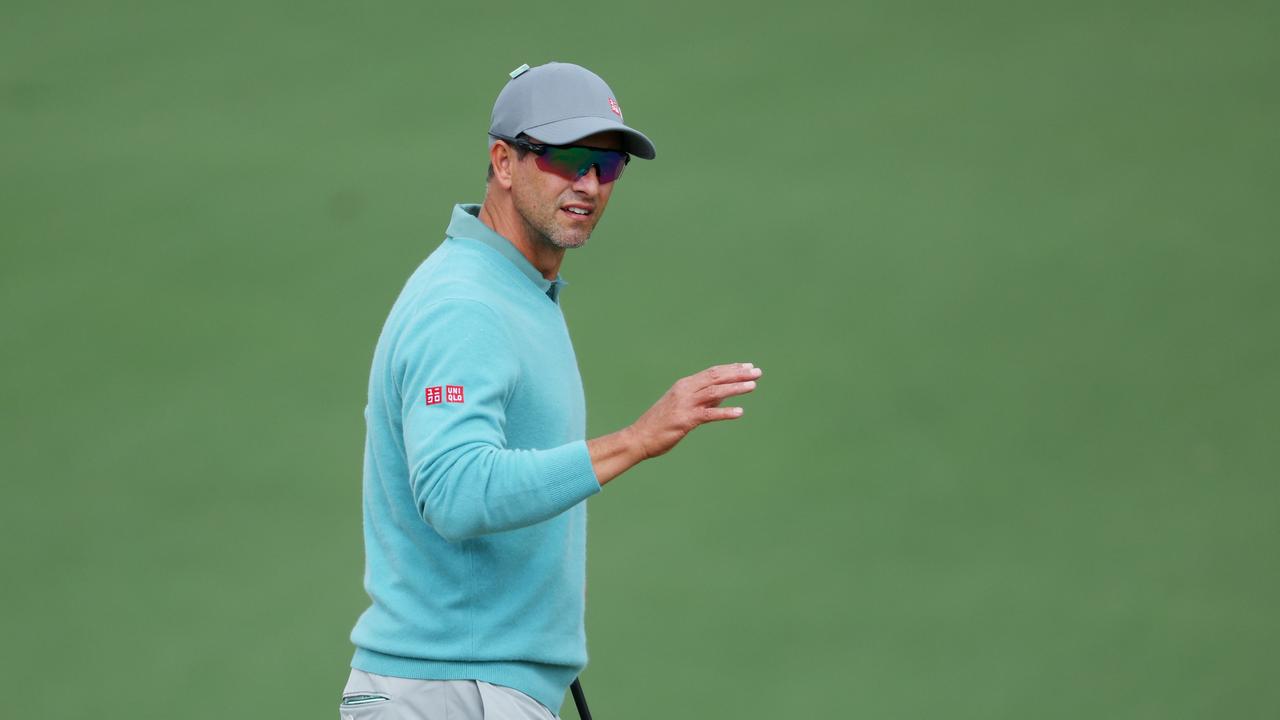 Saudi rebel golf tour "very appealing" to Aussie golfer Adam Scott Photo: Getty Images
"Depending what your goals are in golf, I think the schedule is very appealing,'' Scott said recently.
"From that side of things, I would consider doing that, for sure. From a lifestyle side of things, yes."
"Depending what your goals are in golf, I think the schedule is very appealing,'' Scott said recently.
"From that side of things, I would consider doing that, for sure. From a lifestyle side of things, yes."
"Depending what your goals are in golf, I think the schedule is very appealing,'' Scott said recently.
"From that side of things, I would consider doing that, for sure. From a lifestyle side of things, yes."
Originally published as Greg Norman fires first shots in new golf war: tour boss a 'hypocrite'