Abuse in sport: Time to fight back against the tyranny of the scales
Research shows that eating orders are rife across sport but just what is being done about the misguided obsession with weight? Matt Dickinson looks at athletes' experiences of chasing an ideal physical state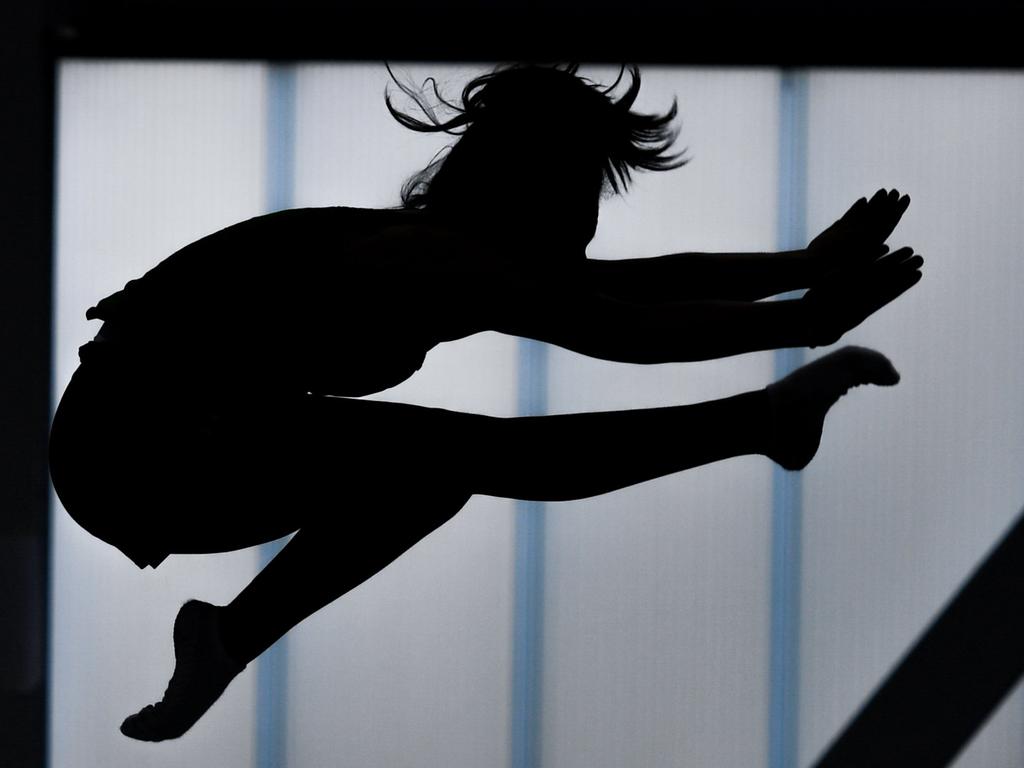 There remains an unhealthy obsession with weight in sport, a fact that needs to change. Picture: Ramsey Cardy/Sportsfile via Getty Images
Amy Tinkler remembers the stress of trying to make the weight for a competition. She restricted herself to a low-carb diet, went to the gym to burn off more calories and sat in a sauna. She lost 2.5kg in a week to hit the target set by a coach. She was 13.
After retirement from elite gymnastics, is it any surprise that Tinkler, an Olympic bronze-medal winner, found even the idea of stepping on scales to check her weight "terrifying"? Childhood scars can endure for a lifetime.
The "tyranny of the scales", as it was put in the damning Whyte review into gymnastics this week, was one of the most alarming features of abusive behaviour by coaches. About 25 per cent of complaints related to weight issues, including the testimony of one unnamed athlete who described extraordinary measures, including hiding food in the lining of a suitcase and cereal bars wrapped inside socks and knickers on an international trip.
"I was petrified that the coaches would come in and do a search of our luggage for food," she said. "I would take laxatives to ensure I could poo prior to weigh-ins, or I would limit my consumption of water to ensure I was not counting much water weight."
Gymnastics was revealed to be a world in which coaches obsessed about weight and body shape, often unnecessarily and harmfully, but the sport is not unique. This is an issue across many disciplines.
We look, and admire, remarkable physical specimens but how often do we think of the impact of chasing an athletic ideal? The most recent — and largest — study found eating disorders were prevalent among about 20 per cent of elite female athletes, especially in aesthetic sports, while the male rate was almost 8 per cent — far above figures for non-athletes.
"If you look at the research, it is very clear that eating disorders are rife across sports," Renee McGregor, an eating disorder specialist in sports, told The Times. She worked within the British Olympic system, including in rhythmic gymnastics, but walked away because she did not feel the matter was being addressed.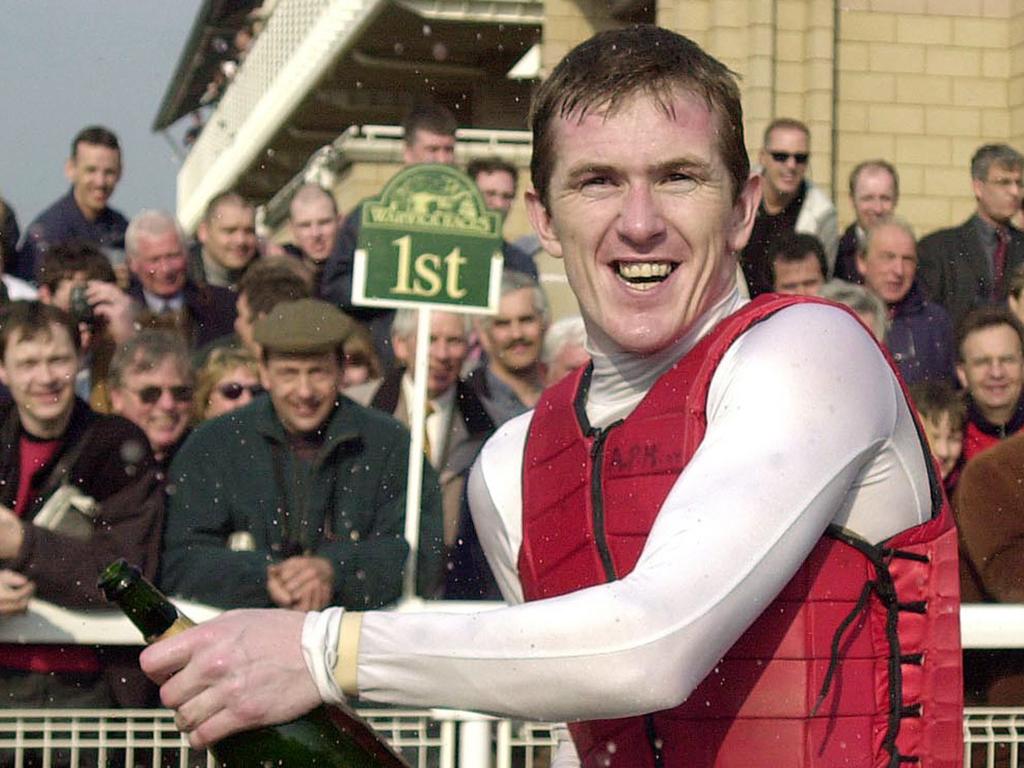 AP McCoy has told of his struggles to keep his racing weight down to about 10 stone. Picture: AP Photo/PA Rui Vieira
"It was a brutal environment to work in and I got told I cared too much," she says. "If that's the reason I am not respected. I am OK with walking away from that.
"Elite sport will always say, 'We are looking at mental health and eating disorders.' But the parameters they put in place are a tick box. They aren't really changing anything. Performance outcome is still the most important thing, not wellbeing."
McGregor now works with individuals sent by sports that lack the resources to tackle eating disorders, and she says that she has never been busier. Education for coaches can help but, she warns, only if they act on concerns under the pressure of results.
Of course there is no escaping that elite sport makes enormous physical demands and that certain athletes — boxers, lightweight rowers and jockeys, for example — can have specific weight limits, while road cyclists, and many others, know that watts per kilo is a critical measure of power and potential.
To hone the body is a necessary part of the commitment to win but when it becomes a "tyranny", it seems that something has gone badly awry. What is sport doing about it?
Chapter One: Body language
"You look like a whale". "You look like you have a beer belly". "Your thighs are disgusting". "You are spilling out of your leotard". The Whyte review heard many examples of horribly inappropriate language used by coaches.
How about advice to "lose some timber", which is how Shane Sutton, the former performance director, explained to Jess Varnish that she needed to shed weight to make the GB track cycling team? This particular complaint of body-shaming was not upheld by an inquiry but does highlight the delicate world for coaches in navigating this issue.
As one former British Olympic coach tells The Times: "In sports where weight can be highly significant, there is a need for hard conversations. But we are all having to navigate a new world in which athletes are no longer willing to be spoken to as they were for many years. It is high time a lot of old-school language was changed but not all coaches find it easy to adapt."
It is not just in this country. In January, Swimming Australia revealed the findings of a review into allegations of misogyny, body-shaming and sexual abuse — sound familiar? — in which language was one of many areas addressed.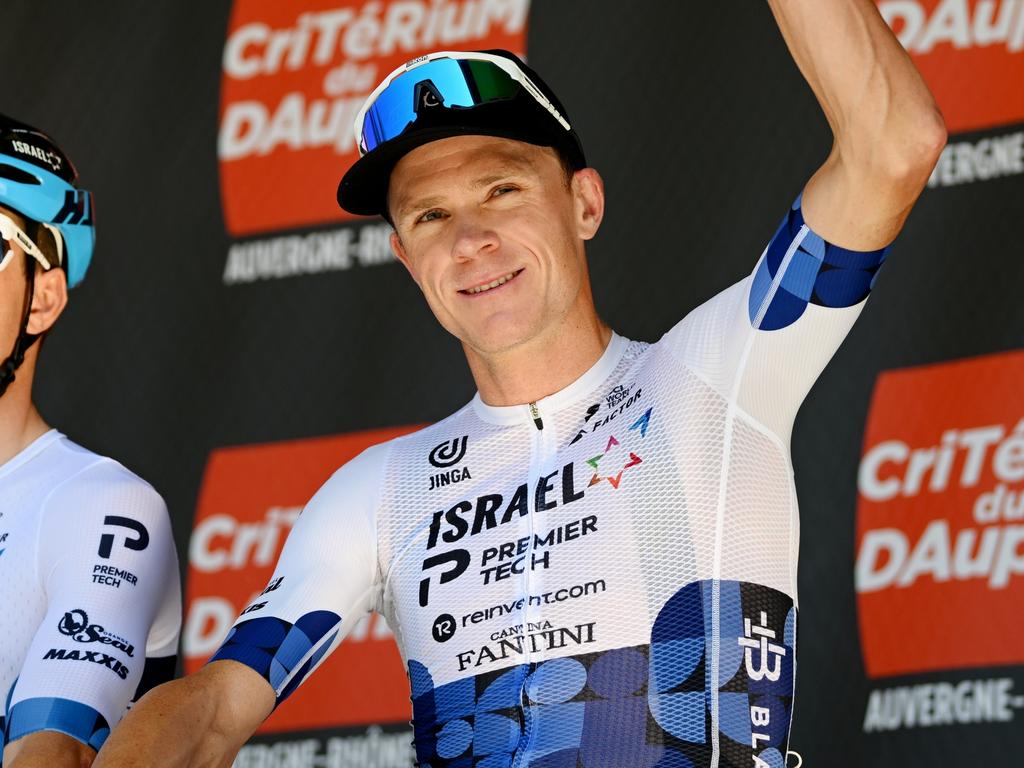 Froome, the four-times Tour de France winner, had about 6 per cent body fat during his peak years. Picture: Dario Belingheri/Getty Images
Pejorative expressions such as "large thighs" were to be made obsolete and even the term "physique" should be expunged, the review recommended, arguing the word overvalued "shape and size in terms of its impact on performance".
This was an important finding — reflected in the gymnastics review — that certain sports and coaches become unduly preoccupied with weight. One rowing coach who has worked in China explained that athletes were weighed seven times a day, including before and after meals.
The Whyte review heard of daily weighing as though this alone was a test of capability rather than a blunt measure that failed to acknowledge other aspects of body composition or ask questions about how weight loss would affect performance through lack of strength, never mind general physical and mental health.
"Weight and body composition are two very different things but there is not nearly enough education among the coaching community," McGregor says. She cites the example of Colin Jackson, who admitted in retirement that he had suffered from bulimia and anorexia in his desperation to be as light as possible as a hurdler, and realised subsequently that weight loss was having such a detrimental effect on performance as well as vulnerability to illness and injury.
As with the Whyte review, Australian swimming instructed the coaching regime to "challenge the misinformed view that lean body mass predicts performance", and to limit the use of callipers, often used in front of teammates, to measure skinfolds as an estimate of body fat.
Most sports have embraced the dual energy x-ray absorptiometry scan that records body composition, including bone mineral density, as well as fat, but weight remains a preoccupation among too many. Norway, which seems more enlightened about the issue, stopped listing the weights of Olympians on the back of research about eating disorders — and in acknowledgment that it is only one unsophisticated measure.
Chapter Two: Into the RED-S
Pippa Woolven was a highly promising runner representing Great Britain at the World Junior Championships but, after going to the United States on scholarship, stopped menstruating and felt a "galloping neurosis" as performances suffered.
Woolven did not have a period for more than four years but said it was considered completely normal as a runner. More confusing was that, despite pursuing an ultra-lean body for success and losing weight, she did not think she had an eating disorder.
It was only when she started reading about relative energy deficiency in sport (RED-S) that she understood her condition; a shortage of energy to keep up with the demands of exercise that does not sound too alarming until you hear that it causes the suppression of hormones within the reproductive system with many potential consequences. For Woolven, this led to stress fractures.
She was so struck by the lack of information that she established Project RED-S, talking to governing bodies in sport. "To my knowledge, there is still no formal training required on this for coaches even though they recognise they can no longer ignore this problem," she says.
Mary Cain has spoken extensively of her experience with RED-S. Picture: Jonathan Ferrey/Getty Images
In 2019, Mary Cain, the US middle-distance runner, went public about her experience with RED-S, revealing that pressure to change her body composition caused her to lose periods for three years. She also broke five bones because of osteoporosis.
According to Woolven, one ski team in Norway asks female athletes to declare that they have a natural, healthy menstrual cycle in order to compete and that awareness is spreading among athletes and coaches. But she also notes that most coaches are men.
Chapter Three: A world of extremes
The extremes of diet that many athletes have to go to are legendary — or, in this context, quite terrifying. Interviewing Sam Waley-Cohen, winner of the Randox Grand National, recently, he explained: "Jockeys don't talk about losing weight but wasting. You can be on one egg a day for a week."
Sit down with any road cyclist, especially elite climbers such as Chris Froome with body fat of about 6 per cent (average men will be more like 20 per cent, women more than that), and they will tell you of the privations. Food intake becomes obsessional.
A few years ago Jani Brajkovic, who finished ninth overall at the 2012 Tour de France, opened up about his bulimia and said that he knew of many other cyclists struggling with eating disorders but feeling ashamed or worrying for their careers.
"An eating disorder is a complex mental illness," McGregor says. "You may have a genetic predisposition. It can also fit in with their personality type — the perfectionist mindset, not handling expectations, a sense of threat. It is very hard to admit the problem because of the fear of being dropped.
"It's why we need coaches to understand the personality type and create a much more healthy environment. I am not talking about 'cuddle culture'. We know it is hard. But the feeling of threat at being a commodity, being dropped at any stage, needs to change because it can drive unhealthy behaviours."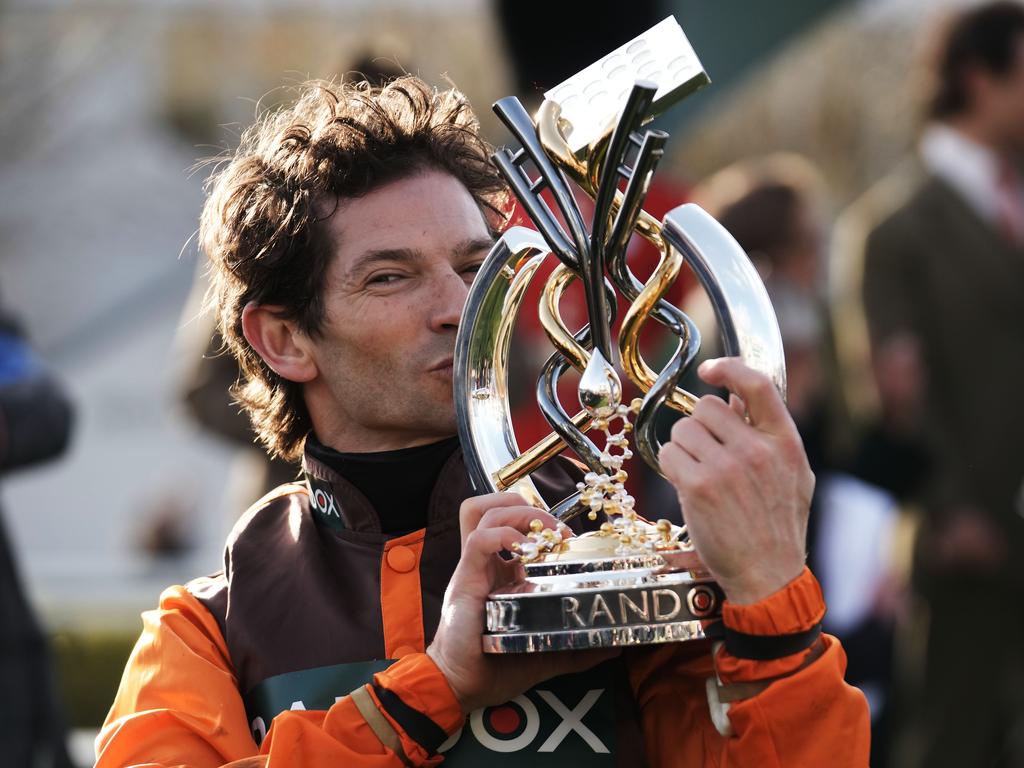 Waley-Cohen, this year's Grand National winner, has spoken about extreme dieting. Picture: Christopher Furlong/Getty Images
Taboos are being broken. Fara Williams, the former England player, spoke recently about weight-shaming in women's football after a study found 36 per cent of the 115 participants displayed symptoms of disordered eating.
Professionals have a responsibility to be fit but the Whyte review put the onus on coaches and on judges and administrators in gymnastics who have enhanced a "misinformed tyranny to a particular body shape", namely pre-pubescent for women. She was also clear that grappling with the problem starts with coaches — many still employed — who used "humiliation tactics" as a form of weight control.
It was, of course, noted that body composition cannot be ignored. "The grievance of most of the gymnasts I met with, was not that they had been weighed," Whyte noted. The complaint was "that there was no science behind coaches' conduct".
In sport's modern age, that seems almost as unforgivable as fat-shaming.
– The Times