Code Words podcast: Collingwood captain Steph Chiocci on what historic pay deal means for AFLW
On the back of a historic pay deal, Adam and Georgie discuss the importance of providing players in the AFLW better working conditions with Collingwood captain Steph Chiocci on this week's Code Words podcast.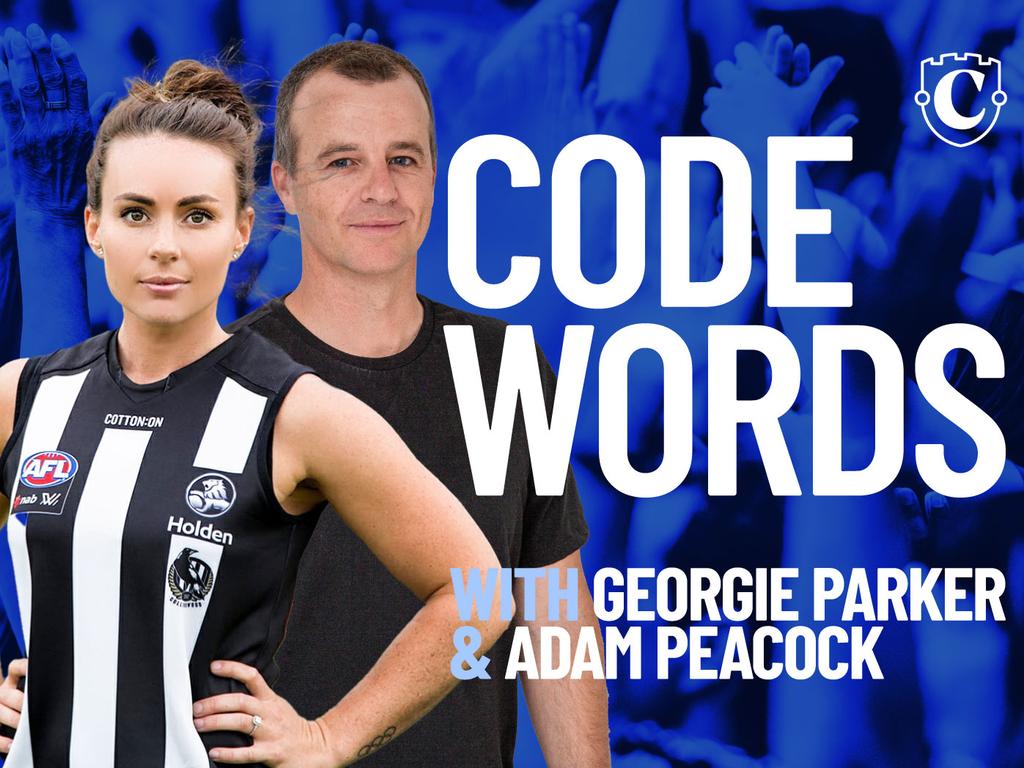 Code Words podcast with Georgie Parker and Adam Peacock.
This week saw the AFL reach an agreement to give female players a significant pay rise and better working conditions. And, a start date for the new season! (August)
Collingwood AFLW captain Steph Chiocci joined Adam Peacock and Georgie Parker to discuss what the deal means to her and others.
Steph has played footy her whole life, recalling the days of not even having dressing sheds, and trying without success to gain recognition.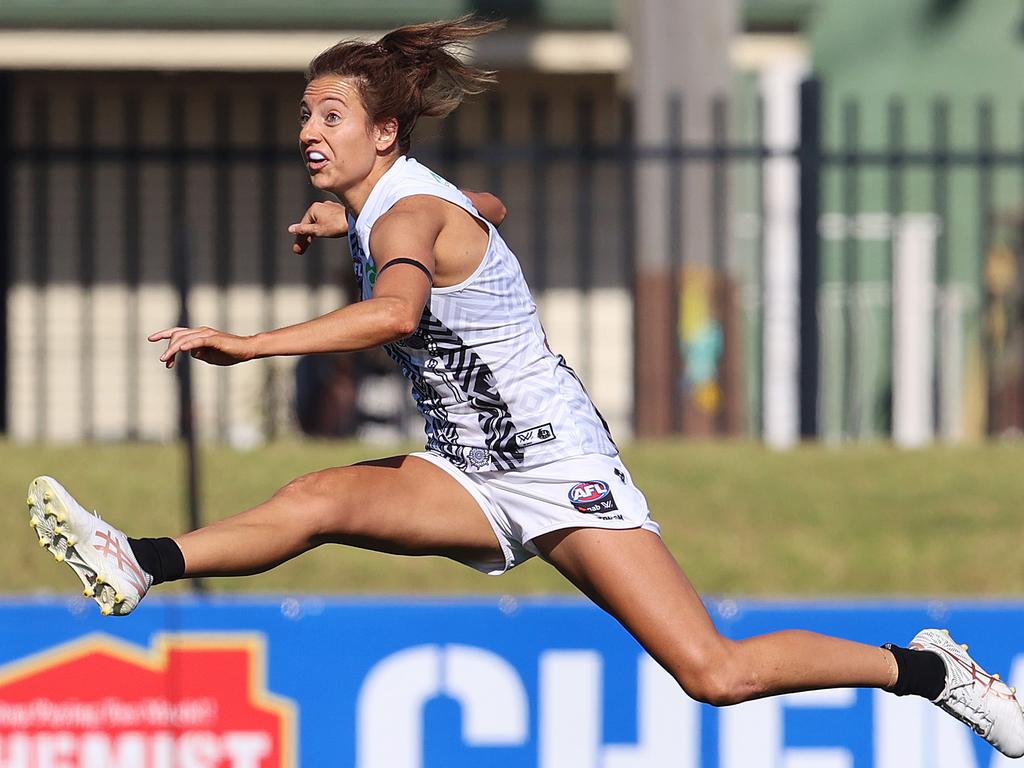 Steph Chiocci has become one of the biggest names in AFLW. Picture: Michael Klein
Plus Adam and Georgie discuss pollies and sport photo ops, the biggest disaster of all.
With the French Open about to start, Georgie brings a fantastic tennis stat to the table.

All thanks to CodeSports!