Ichi Ban crew 'elated' despite backroom win in Sydney to Hobart yacht race
Veteran Sydney to Hobart sailor Matt Allen says he would have preferred to win on the water but that won't dull Ichi Ban's celebrations.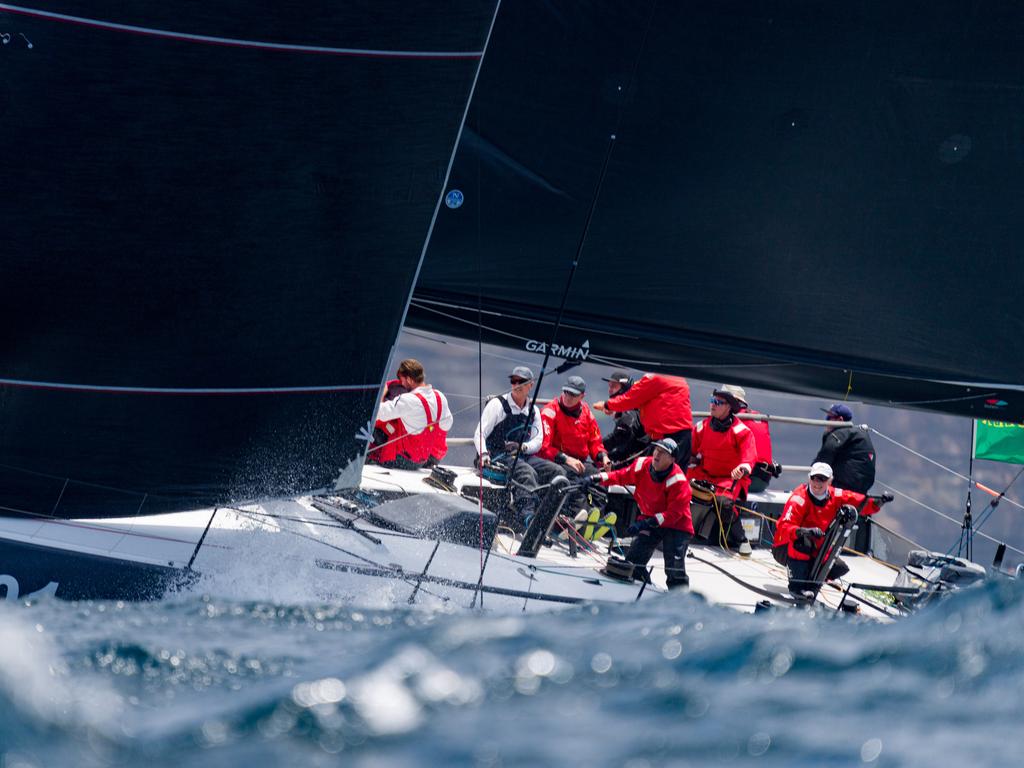 Ichi Ban has been awarded overall honours after a time penalty took the wind out of Black Jacks' sails. Picture: Andy Cheung/Getty Images
Veteran Sydney to Hobart sailor Matt Allen and his Ichi Ban crew are "elated" at being declared this year's overall winners, despite ultimately triumphing in a tense jury room.
"We'd always prefer to win on the water," Allen told reporters on Hobart's waterfront, after being presented with the coveted, prestigious Tattersall Cup.
"Sailors don't like going in to the (jury) room. I've been into the room probably no more than six times in my lifetime. We never want to.
"But obviously the race committee protested … Sailing has many rules to it and they are important to abide by, especially the ones related to safety."
Allen, claiming his fourth win in his 31st race, and a back-to-back win at that, said his crew had not expected to take the gleaming silver trophy, but believed the outcome was fair.
Ichi Ban was named winner on Friday morning, after an international jury penalised rival Celestial for not being contactable after a crew member accidentally set off a personal location beacon.
Allen said the incident – which required Ichi Ban to set off several emergency flares and liaise with race organisers and safety officials – had cost his team 14 minutes and 15 seconds.
Such a delay is potentially crucial in a tight race, and Celestial accepted the penalty, awarded after a four-hour deliberation late last night. "It's a big issue … there could have been someone in the water," Allen said.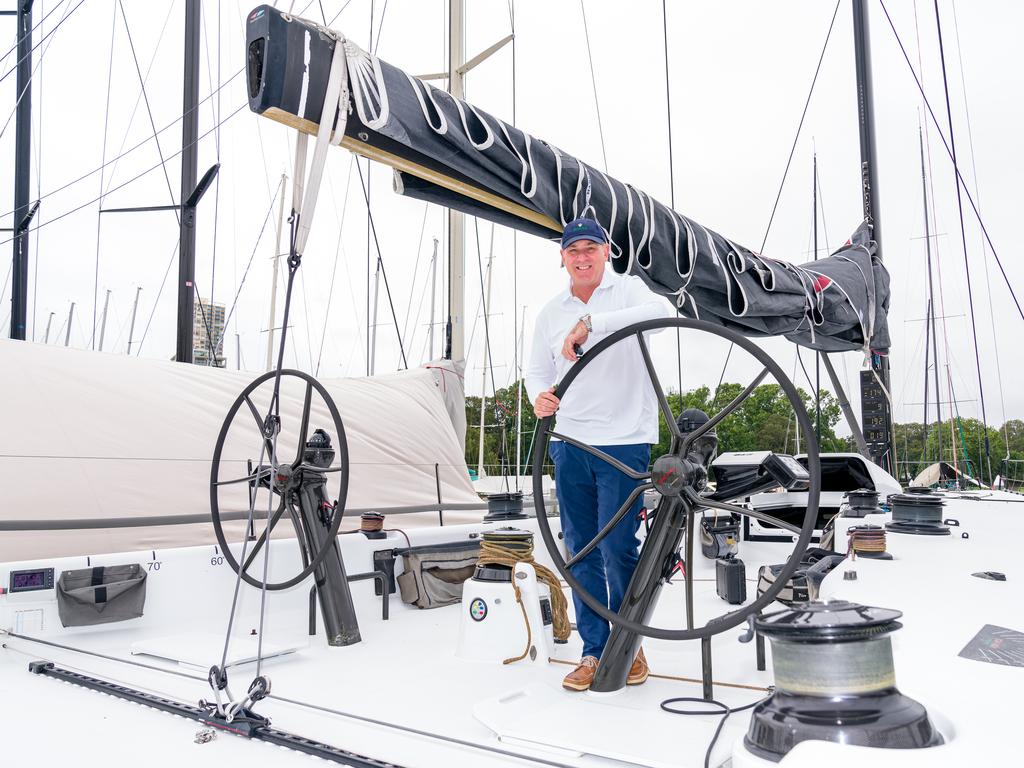 Ichi Ban skipper Matt Allen. Picture: Andy Cheung/Getty Images
The controversy was not dimming celebrations. "It's an amazing feeling to have gone back to back wins in the Sydney to Hobart Rolex Yacht Race – the crew is elated," he said, after being showered in post-presentation champagne.
"We've enjoyed the champagne this morning and obviously we're just keen to celebrate, given the late announcement of the overall win."
The race, which saw dozens of retirements due to damage and injuries sustained in high seas during the initial stages, had been "tough, long" and the "hardest for many years".
"The first night was absolutely brutal; everyone was trying to push their boats but realising that the sea conditions were probably going to create some damage to crews and to boats," Allen said.
"Going into that first morning on day two, it was pretty brutal still. Huge amounts of rain. You could barely see anything. The sea conditions were still pretty lumpy.
"The crews by late that afternoon and evening were absolutely exhausted. Virtually no one had got any sleep. It's fair to say more than a few people were sea sick."
Even so, he would be back for more. "This is an incredibly difficult race to win … you need to be the best boat in your part of the racetrack, but you also need the weather gods and the luck of the winds to assist," he said.
"But hopefully we've got a few left in us."
Line Honours was taken by Black Jack.