Jess Fox inspiring a Ukrainian refugee to fulfil Olympic dream after escaping war zone
A Ukrainian teen who escaped Russia's bloody invasion of his homeland has resettled in Australia to continue his Olympic dream and emulate Jess Fox.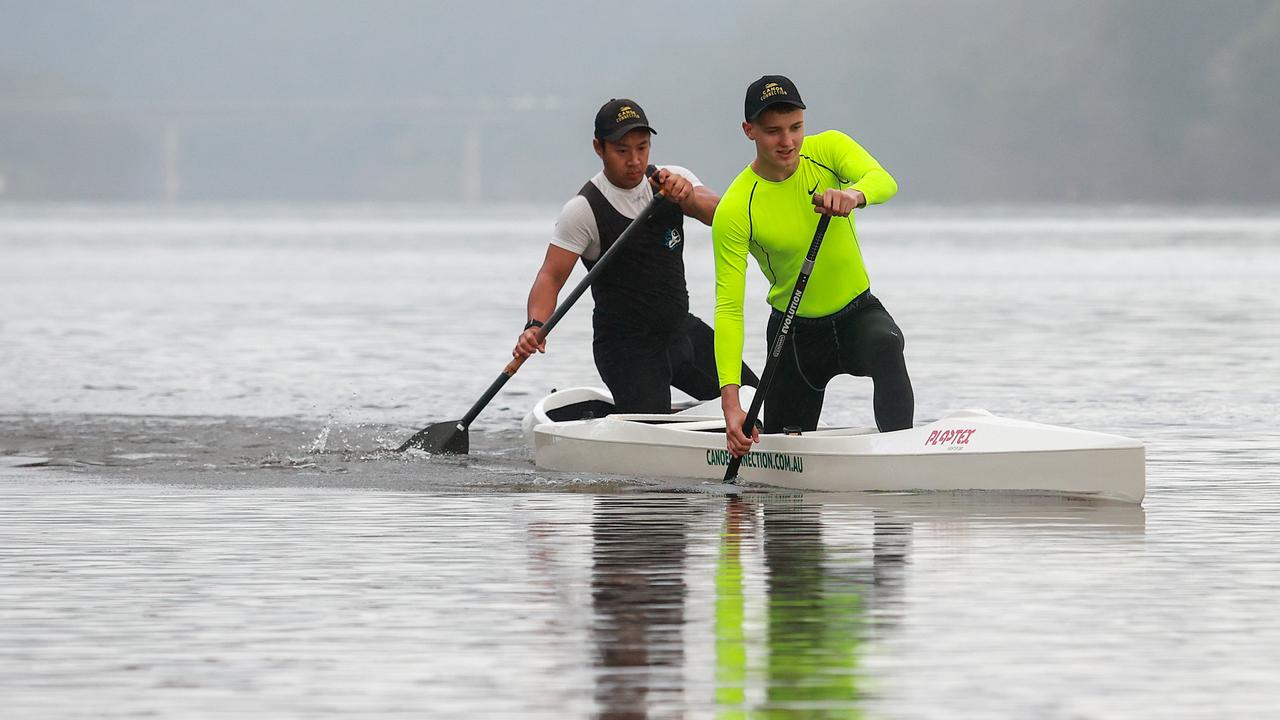 Ukrainian refugee paddler Max Gandziuk on the Nepean River
A brave Ukrainian teenager who escaped Russia's bloody invasion of his homeland has started to dream again after starting a new life as a refugee in Australia.
A rare talent in canoe sprinting, 15-year-old Max Gandzuik has just resettled in Sydney after fleeing his eastern European home with his mother after Russia invaded their country.
It was a long and dangerous journey but they made it out and are rebuilding their lives, spurred by the same golden dream that has inspired others forced to evacuate their homelands.
A month after arriving, Gandzuik was put in contact with Canoe Connection, who arranged for him to resume training on the waters of the Nepean River, where Tokyo Olympic champion Jess Fox honed her skills.
A national age champion in Ukraine, a powerhouse nation in canoe sprint, Gandzuik has entered this month's national age titles in Adelaide and has the local canoeing community excited about his potential.
"He's just 15 so it's too early to say what he can do, but from what I've seen so far, he's got good prospects," Jess' father Richard Fox said.
"He's six foot tall so he's got the size and frame to be a good athlete, and he moves the boat very nicely, so he's got great technique as well.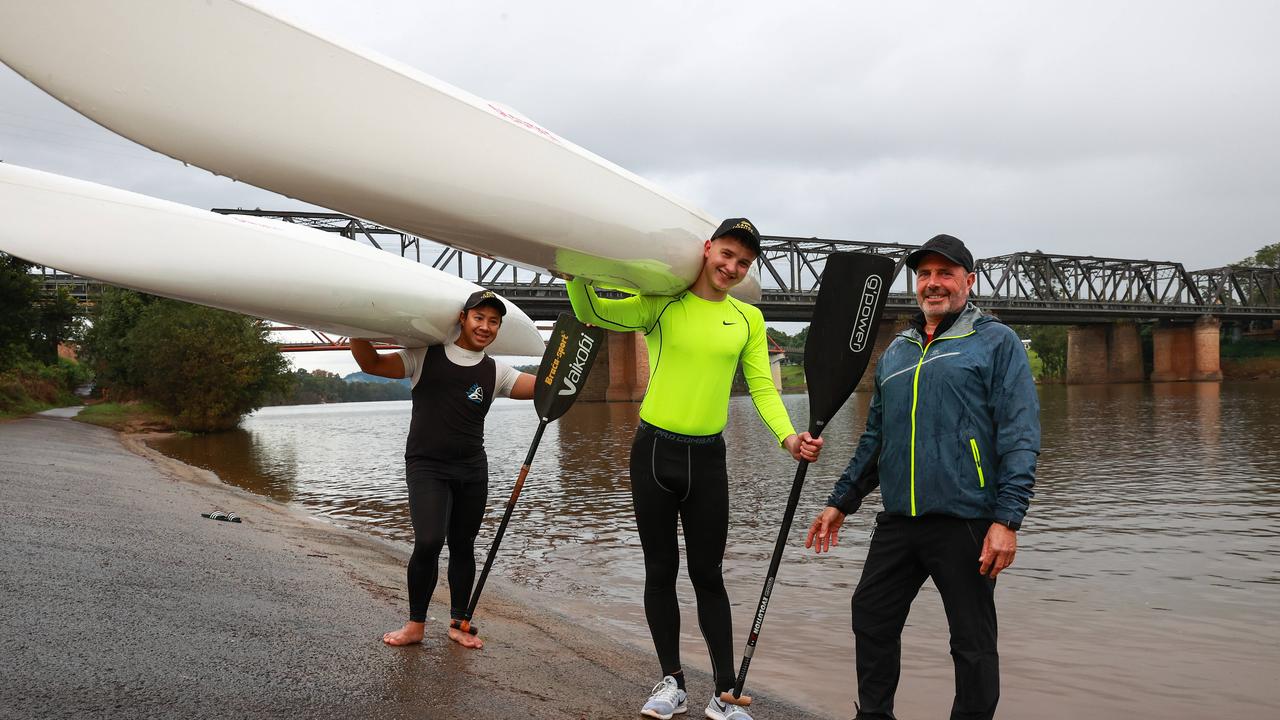 Jason Han (left) training with Ukrainian refugee paddler Max Gandziuk (middle) and Richard Fox on the Nepean River. Picture: Justin Lloyd.
Canoe Connection boss Jason Han has been coaching Gandzuik for the national titles as well as helping him raise funds for the trip and get the equipment he needs.
Cancer survivor Bernadette Wallace, one of Australia's most inspiring Tokyo Olympians, is loaning Gandzuik one of her boats when he's at the nationals.
"He's got so much potential. You can tell he's got the passion," Han said.
"He's obviously gone through a lot but when I first met him, you couldn't take the smile on his face, he was just so keen to get back on the water."
Gandzuik knew little about Australia before touching down in March. He did pay attention to Fox when she won gold in Tokyo but had no idea he would end up training at the same centre as her.
But then, the teenager also had no idea how his life was about to be tipped upside down by war on his doorstep.
He was living in an apartment with his mother and grandmother in Zaporizhzhia, a city in southeastern Ukraine, about 100 km from the largest nuclear power plant in Europe.
Gandzuik was still there when his city was first shelled by Russian troops occupying nearby villages.
He said the noise from the bombs and the warning sirens was so terrifying that family members took turns at sleeping because someone always had to be awake.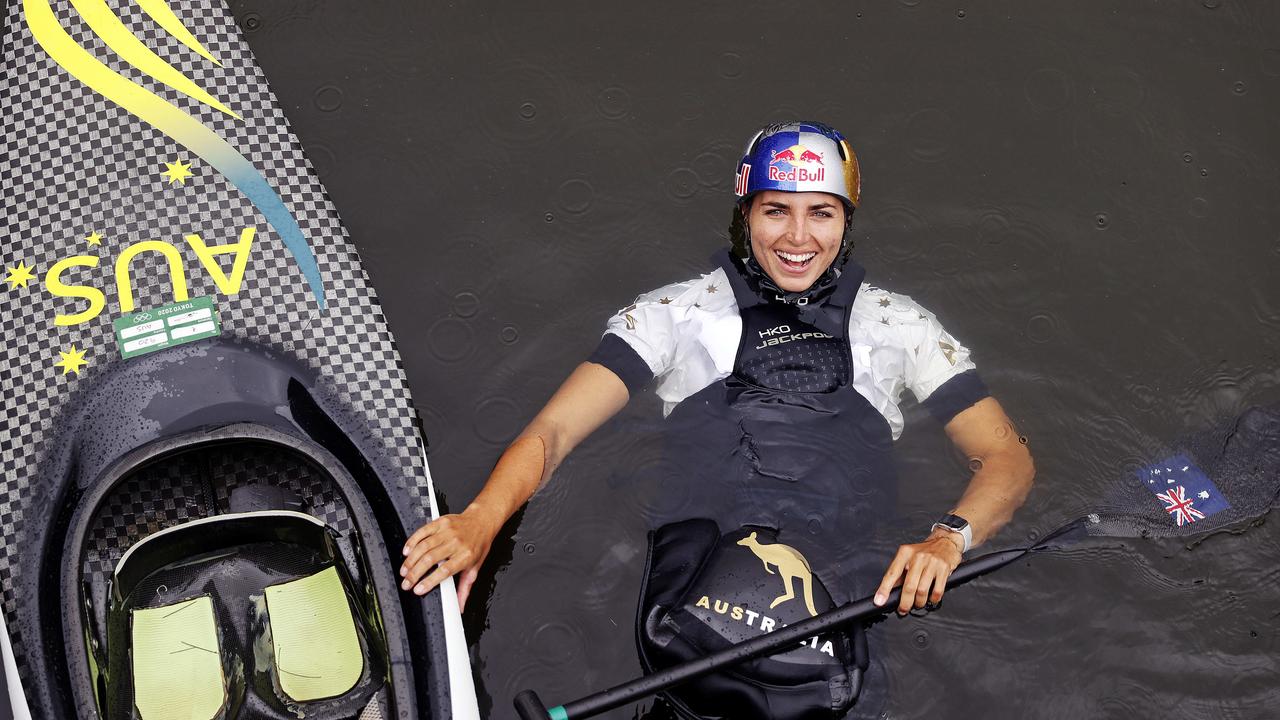 Olympic champion kayaker Jess Fox also trains at the Nepean river. Picture: Tim Hunter.
Within days of the assault starting, Ukrainian officials began contacting the country's elite junior athletes to tell them to get out of the country as quickly as possible. That included Gandzuik, but it was a treacherous escape.
"We left Zaporizhzhia by evacuation train. We travelled in a four-seater train cabin with twelve people inside our cabin," he said.
"It took about 25 hours and we arrived at Lviv and then went to a city near Lviv called Dobrotvir where a group of athletes were gathered. A few days later, we travelled to the Polish border in two minibuses.
"After crossing the border, Polish firefighters brought us to the refugee centre where we spent three days waiting for another bus to take us to Estonia. When the bus finally arrived, we spent one more day travelling to finally reach Estonia."
Gandzuik's grandmother stayed in Poland while one of his uncles remained in Ukraine, taking up arms to defend their country from the Russians.
Gandzuik and his mother applied for a visa to Australia on humanitarian grounds. They spent a month in Estonia before they got approval, then flew to Finland then Singapore before finally landing in Sydney.
Oblivious to what was awaiting them but relieved to get out of Ukraine alive, they are currently living with relatives in western Sydney before finding their own place.
Max is starting at a local school and is already dreaming of a golden prize.
"I felt exhausted, but very happy," he said.
"I would love to go to the Olympics one day. I am in Australia and want to make it my home. I hope to compete for Australia. Anything is possible. I want to win an Olympic Medal (maybe more) in Brisbane 2032."
Originally published as Jess Fox inspiring a Ukrainian refugee to fulfil Olympic dream after escaping war zone