Legal battle launched to force IOC to act over East German doping cheats
Fifty years ago the East German regime cheated clean athletes out of Olympic medals, the IOC still refuses to act forcing these Aussie stars to wage a legal battle.
The swimmers – which include some of Australia's biggest stars from the 1970s and 1980s – have finally run out of patience after waiting more than half a century for justice that has never arrived.
For legal reasons, the details about the pending lawsuit remain under raps because the swimmers are still hoping to avoid court action, but The Sunday Telegraph can reveal they are committed to pulling the trigger and taking on the powerful International Olympic Committee (IOC) if their pleas are ignored.
"Quite a few of us campaigning for the IOC to do the right thing believe the case for a class action is very strong," British swimmer Sharron Davies told The Sunday Telegraph.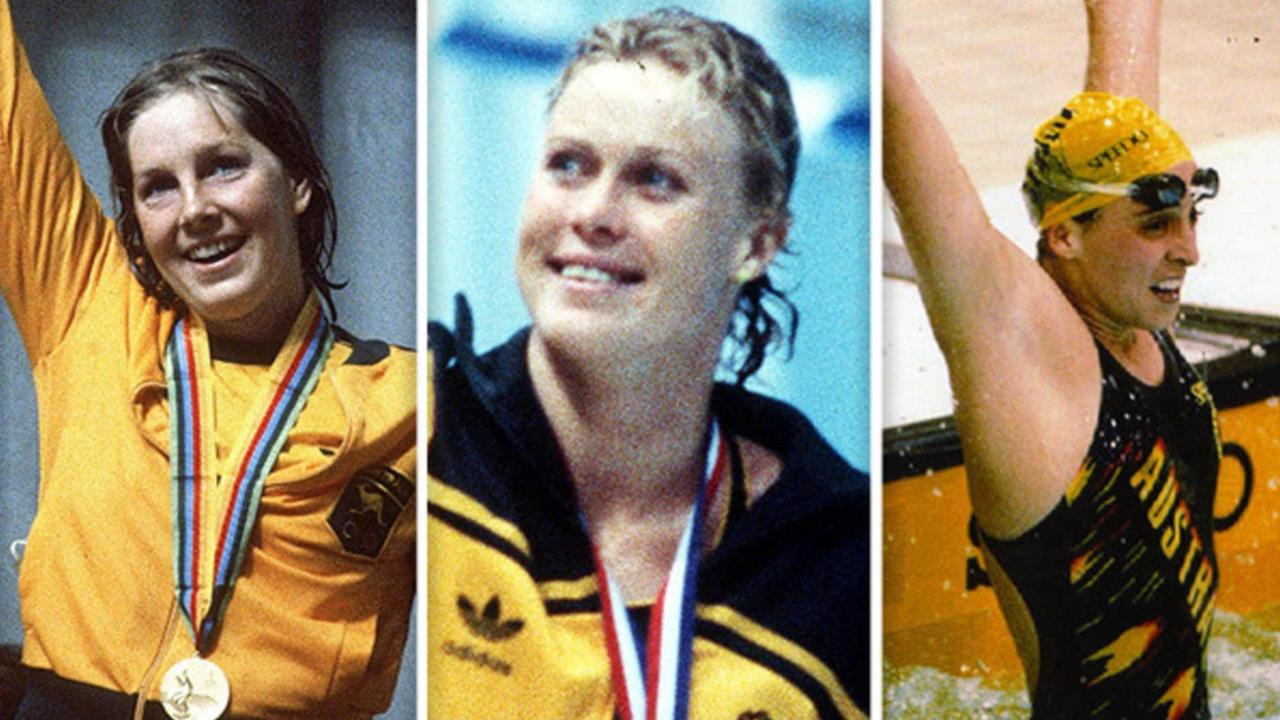 Swimmers who were denied medals by doped East German opponents are chasing justice.
"It's not what we want, just what we feel we're being left no choice over."
One of the few high-profile victims of the East German state sponsored doping regime that has gone public, Davies confirmed that some Aussie swimmers had asked to be part of the class action, though their identities remain confidential.
It's well known that plenty of household Aussie swimmers were dudded by the East Germans, including Lisa Curry, Nicole Livingson and Michelle Ford, who have previously gone public calling for action.
Ford, who won a gold medal in 1980 but would have won three if her rivals had played fairly, even penned a column for The Sunday Telegraph last year saying it was time something was done.
"It is time to right the wrongs and give those who have been denied their rightful place the recognition they deserve and their place in history," she wrote.
Innocent casualties of one of the filthiest crimes in Olympic history, the swimmers have asked the IOC to consider a compromise solution they believe is fair to everyone.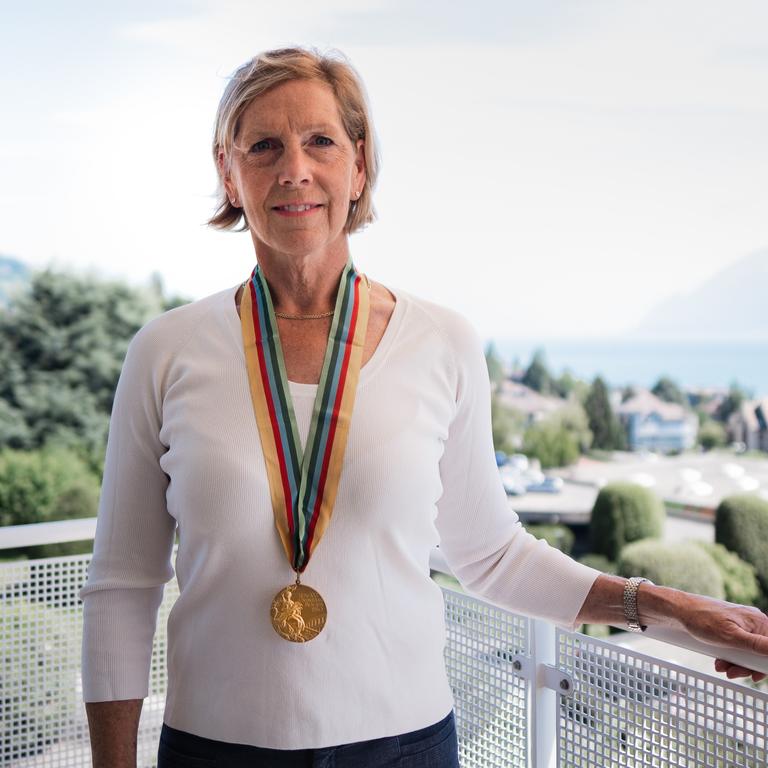 Michelle Ford was denied medals as a result of East German doping. Picture supplied
Despite the mountain of evidence proving East Germany embarked on one of the biggest and most sophisticated doping program the world has seen, the swimmers are not asking for any East Germans to be stripped of their medals – accepting that many were doped without their knowledge
That is not disputed because several East German athletes have already testified against their physicians who drugged them while many more have received financial compensation from their federal government for being doped without their approval.
The petitioners are asking only for recognition to the victims on a sport by sport basis – even though plenty of high-profile Aussies from other sports were dudded – so the IOC is not cornered into making a blanket ruling.
FINA, swimming's world governing body, has already promised it will support the athletes and has backed that up by taking action against one of the prime architects of East Germany's notorious doping system during the drug-fuelled political ideology of the Cold War.
Dr Lothar Lipke – who administered steroids to underage East German female swimmers in the 1970s and 1980s – was added to FINA's honours list during the mid 1980s, in recognition of his service to the governing bodies' medical commission.
But he was stripped of the award last year with FINA saying it was never too late to right the wrongs of the past.
A petition from the swimmers, which has been sent directly to the IOC's German president Thomas Bach, supports that view.
"There has been neither compensation nor even official acknowledgment of the damage done to generations of girls and women robbed by the GDR doping system of their rightful honours and the status and rewards they might have expected throughout life had their true achievements in sport been recognised," the petitioners said.
In a watershed moment that has given fresh hope to victims, FINA's new president Husain Al-Musallam vowed that the world aquatics board would establish a new independent integrity unit to look into the matter.
"When athletes are denied the reward they worked so hard to achieve, FINA must do everything it can to right this wrong," he said.
That integrity unit will finally be selected in Budapest on Sunday, with a number of Australians seeking election. Sources have told The Sunday Telegraph, resolving the East German issue will be one of the unit's top priorities.
However, FINA does not have the authority to award Olympic medals or certificates unless the IOC agrees and the IOC's hard line stance is that it's too late because the statute of limitation has long passed.
It was always suspected that East Germany was cheating but it wasn't until the fall of the Berlin Wall in 1989 that irrefutable proof of their system drug programs surfaced through the opening of secret police files.
Those files not only contained all the names of the athletes who were doped but they even detailed the exact amounts of performance enhancing drugs they were given, right down to the last drop or tablet.
Originally published as Legal battle launched to force IOC to act over East German doping cheats