Miami Grand Prix: Aussie F1 star Daniel Ricciardo opens up on future
Daniel Ricciardo has opened up on his future in Formula One as the pressure to perform increases and the whispers of him being replaced at Mclaren get louder.
Daniel Ricciardo has opened up on his future in Formula One as the pressure to perform increases and the whispers of him being replaced at Mclaren get louder.
The Australian's future with the F1 team copped a massive vote of no confidence from McLaren boss Zak Brown this week who said he was planning for life after the 32-year-old.
While Brown insists "there is no rush" when it comes to making a decision on Ricciardo's future with McLaren, he confirmed the team plan to assess the situation at the end of this year with the Australian contracted until the end of 2023 and still not fully comfortable with the race car.
Brown confirmed his race team has their eyes on three young drivers for the future and with Ricciardo off contract in 2023, discussions about his ongoing role at the team are set to begin later this year.
Ricciardo has struggled for pace in the four events so far this season, with a sixth place result at his home Grand Prix in Melbourne his best performance to date.
Ahead of the Miami Grand Prix, Ricciardo hinted at when it might all come to an end and said he has made peace with his decision to leave Red Bull.
"I know when I was 27 or 28 I would say in interviews, like, 'I'm running out of time, I'm not world champion yet.' I was a bit bitter about it then," Ricciardo told ESPN.
"But I've kind of let that element go.
Daniel Ricciardo has struggled behind his teammate this season
"I think through doing it for so many years now, and just a bit of wisdom, maturity, and perspective, I don't beat myself up about it anymore."
As the fourth oldest driver on the grid, Ricciardo says he has no plans to emulate the likes of Kimi Raikkonen and Fernando Alonso.
"I couldn't tell you now if it's three years, five years, whatever, but I'm aware that I can't see myself doing this at 40," he added.
"I'm still passionate about the sport and I still want to do good in it, so that's it. It's as simple as that. You just pull back (the negatives). I'm still enjoying it. The results aren't there yet. But a negative attitude isn't going to help me get those results either."
As the speculation continues, one man firmly in Ricciardo's corner is Australian motorsport legend Mark Skaife who says McLaren must be patient with Ricciardo, believing the F1 star is the "complete package" who will be back at the front of the grid in no time as he adapts to the new car for the 2022 season.
Ricciardo's position in the McLaren team has come under fierce scrutiny with teammate Lando Norris pushing for podiums while the Australian has struggled for pace almost half a second slower per lap.
Skaife believes that will be enough time for Ricciardo to prove critics wrong and has seen enough of his race career, and indeed performance this season, to suggest he will muscle his way up the grid as the year progresses starting at Miami this weekend.
"Sometimes in car racing there are periods of time where designers and engineers go down a particular path that suits certain drivers more than others," Skaife said.
"I think it would be fair to say that McLaren have got the pinnacle performance from Norris and that does not particularly suit the style or the strengths of Daniel.
"I think the new cars will suit Daniel more and they just need to give him time. I would be saying to Zac Brown and the McLaren guys to give him more of a chance over the next few months in the new car before they go and do anything that affects his future in the team."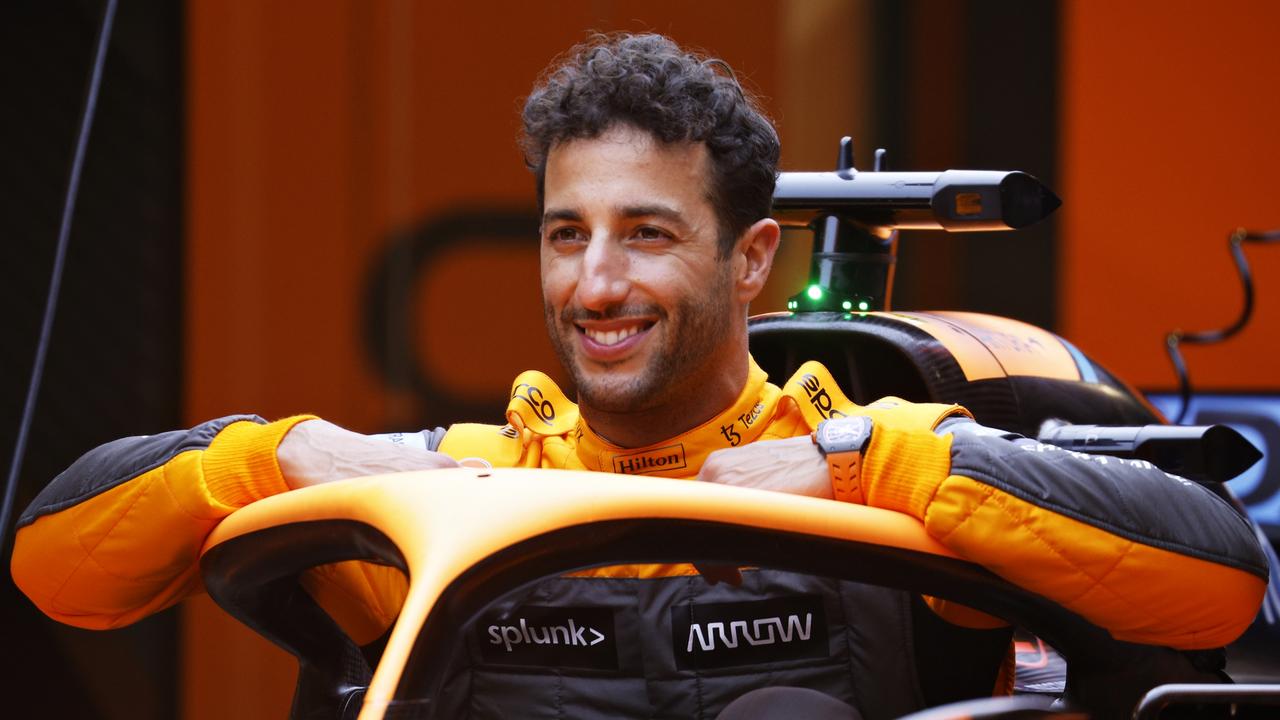 Daniel Ricciardo is the fourth oldest driver on the F1 grid
Skaife said Ricciardo's popularity with commercial sponsors and the media, he is a regular guest on US talk shows, shows he is the type of driver you want because he brings more than just elite driving talent to the team.
"I have followed his career very closely from day one," Skaife said.
"And I have always been a genuine admirer of his talent and the way he goes about his trade.
"I would describe him as the complete package. He is the guy I would want driving for me if I owned a race team.
"He is fast, he can overtake, he has great racecraft and on top of that he is a great ambassador who is popular with stakeholders, fans and the media."
Originally published as Miami Grand Prix: Aussie F1 star Daniel Ricciardo opens up on future