Oscar Piastri's cryptic Instagram post fuels speculation he is set for F1 debut
Australian F1 rising star Oscar Piastri has dropped another big hint he is not far from making his Formula One debut with a cryptic post suggesting it could be in a matter of weeks.
Oscar Piastri has dropped another big hint he is not far from making his Formula One debut with a cryptic Instagram post.
Amid rumours the Aussie is set to replace Nicholas Latifi at Williams - a move which could come mid-season as the Canadian struggles for form - Piastri added an image of Silverstone to his Instagram stories with the caption "racing here soon".
It will do little to silence speculation that Latifi's F1 career is done and dusted after a miserable run since he crashed out at the Abu Dhabi season finale in 2021 - which went on to cause one of the sport's biggest controversies when Max Verstappen snatching the world title from Lewis Hamilton.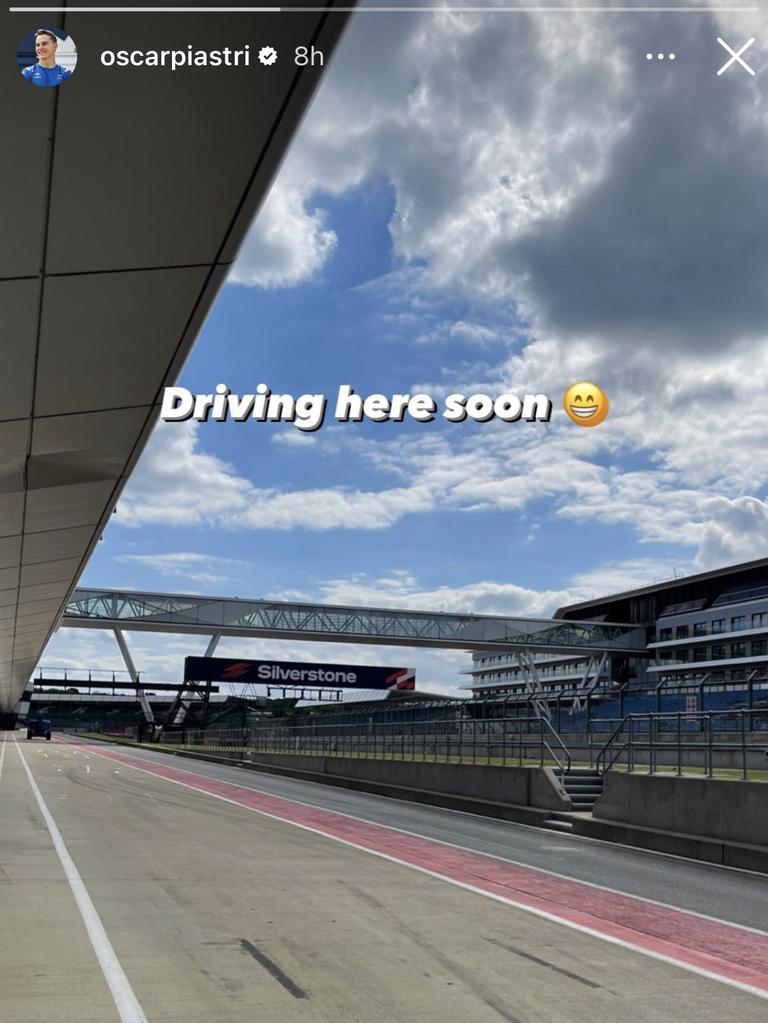 Piastri's Instagram post
The timing of Piastri's post however could not be worse with F1 heading to Latifi's home race in Canada - an event worth significant money to the team and the sport.
And the Canadian knows he is on thin ice.
"I definitely feel I'm under pressure, that will be the same for any driver who doesn't have a contract for the following year," he said in Azerbaijan.
"I know I have to improve, I want to improve, I'm not happy with the way things are right now, so I just try and keep making steps to improve it."
A two week break after Montreal sees racing resume at Silverstone where the Piastri-Williams deal is expected to be announced.
Currently a reserve driver for Alpine, Piastri has been waiting in the wings for any opportunity to present itself with his team recently giving their blessing to him "going out on loan".
Alpine will be desperate to make the Williams deal official with reports suggesting Piastri has a release clause in his current contract if he does not have a seat assured by the end of this month.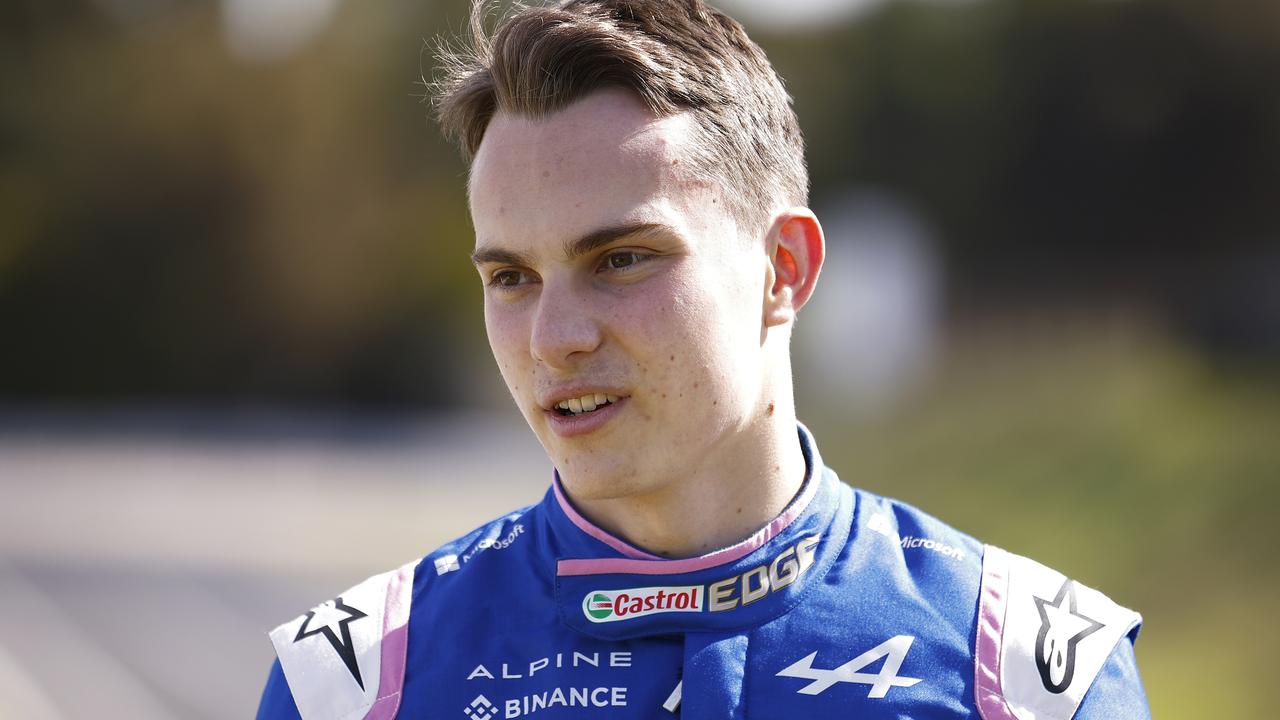 Australian BWT Alpine Formula 1 Team reserve driver Oscar Piastri
With Esteban Ocon contracted until the end of 2023 and Fernando Alonso all but assured of an extension, Williams is te best option for Piastri and one Martin Brundle said he cannot afford to pass up.
"Piastri has got to be in F1 next year whatever it is and whatever comes his way he has got to take it," Brundle said.
"He has to outperform whatever he gets as Marc Webber did at Minardi and Senna did at Toleman for example.
"It's not out of the question but but won't be easy for Oscar but it's not out the question. There's only 20 F1 drivers in the world and to have 10 per cent of them as Aussies will be challenging but do-able.
"Teams like continuity, that's their basic position."
Dutch racing driver Tom Coronel fuelled the Piastri to Williams speculation when he told RacingNews365 F1 podcast that a deal was signed in Monaco.
"We will, of course, see the Alpine reserve driver Oscar Piastri drive there," he said.
"That seems to have already been signed in Monaco. I don't know when they're going to come out with it. That's a strong rumour.
"If you want to mature someone in Formula 1, like Piastri, then Alpine has set aside a decent budget for this: a budget to park him and get him used to Formula 1.
"You wouldn't loan out a driver like Piastri.
"You don't put him in a Williams for nothing.
"That means (Alpine) would like to keep their driver line-up unchanged."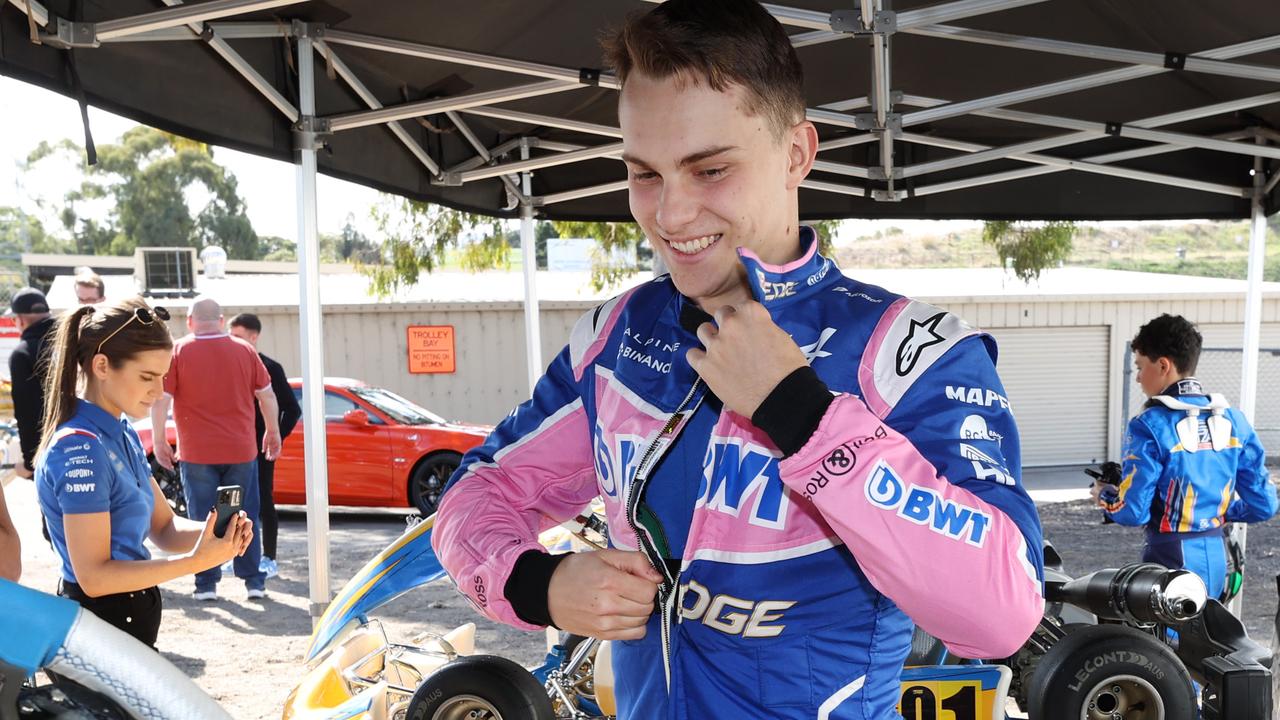 Alpine F1 team reserve driver Oscar Piastri
F1 SET FOR NEW RACE
Formula One could return to South Africa next season after a hiatus of more than 30 years, F1 sources said Monday.
Formula One's chief executive Stefano Domenicali is visiting the country and the Kyalami circuit, to the north of Johannesburg, this week.
It hosted races between 1967 and 1985 before disappearing from the calendar due to the apartheid regime.
The sources said there is not yet any agreement or confirmation that a race will be held in the Rainbow Nation.
Earlier this season, F1 announced a Grand Prix would be held in Las Vegas next year while races in France and Belgium are yet to be confirmed.
The organisers are planning a record 24 races next year, but that includes a race in China where the Covid-19 pandemic has led to the cancellation of the Shanghai race every year since 2020
Originally published as Oscar Piastri's cryptic Instagram post fuels speculation he is set for F1 debut