Swimming 2022: Shayna Jack is back on top and looking to make up for lost time
Shayna Jack has put the swimming world on notice after coming back from a two-year doping ban with world leading times as she looks to break back into the Australian team for the World Championships and Commonwealth Games
SHAYNA Jack has been to hell and back during the past three years but with her worst nightmare now behind her, the Aussie swim sensation is now back on the road to redemption.
And it all starts this week with the champion freestyler on track to earn selection in her first national team since the ill-fated 2019 world championships.
It was then that Jack was told she had tested positive to a banned drug – and although she has always maintained she was innocent – she still copped a two-year ban and missed out on being a part of the Dolphins' relay that won gold at last year's Tokyo Olympics.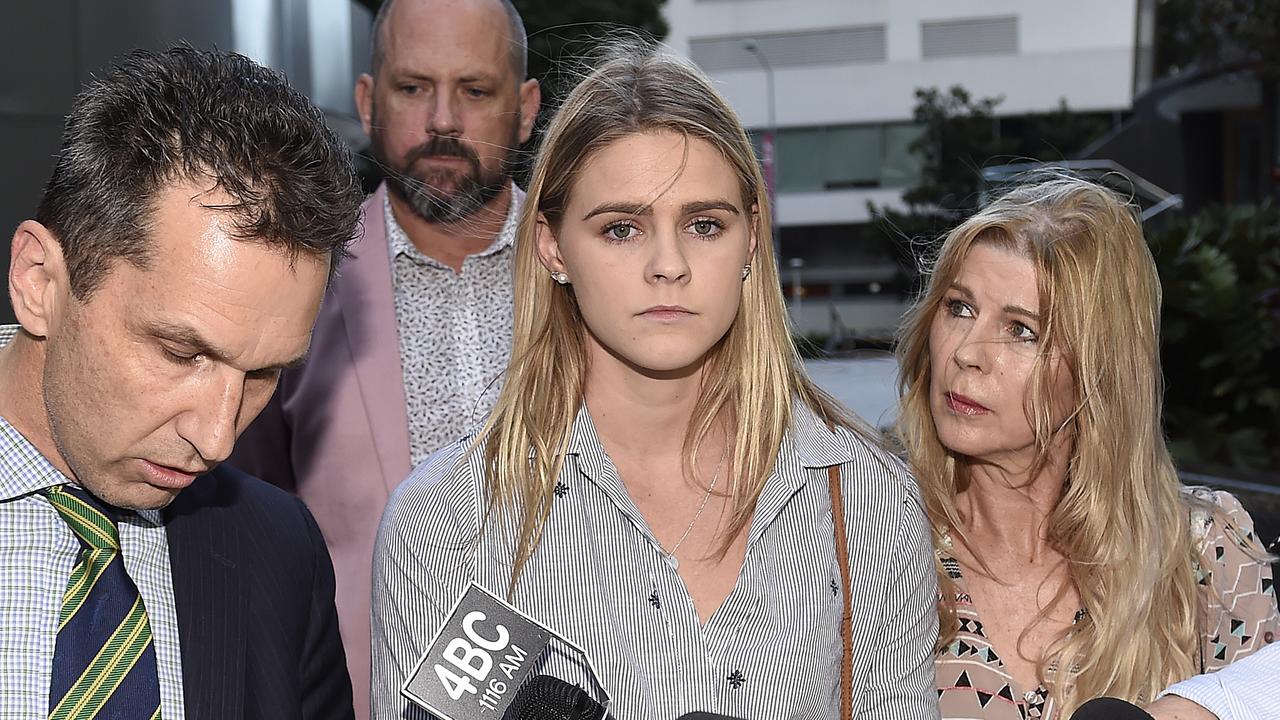 Shayna Jack endured a long legal battle to clear her name from doping charges Picture: Getty Images
The long legal battle she endured to get back in the pool has not only gobbled up all her savings but also ate away at her self esteem but she's managed to dust herself off and is back – fitter, faster and more determined than ever.
"I can honestly say I don't know if I'd be lining up on the blocks if I'd been through what she had," said Giann Rooney, who will be commentating Prime Video's broadcast of next week's Australian championships in Adelaide.
"I have very rarely come across someone with such strength of character at that age and I don't know many others that would have either so my respect levels for her are through the roof."
A star on the rise, Jack was part of the Australian 4x100m freestyle relay that broke the world record to win gold at the 2018 Commonwealth Games and was on her way to the 2019 world titles in South Korea when she got the call that turned her world upside down.Told she had tested positive to the anabolic agent ligandrol, she was sent home for the start of what turned out to be a long and expensive battle to get back in the pool.
Only cleared to return to training last September, she has since defied all the doubters and is currently ranked No. 1 for the women's 100 metres freestyle and No. 2 in the world over 50m.
If she reproduces that form at this week's national trials in Adelaide she is a sure bet to make the star-studded Australian team for next month's world championships in Budapest then the Commonwealth Games in Birmingham starting a month later.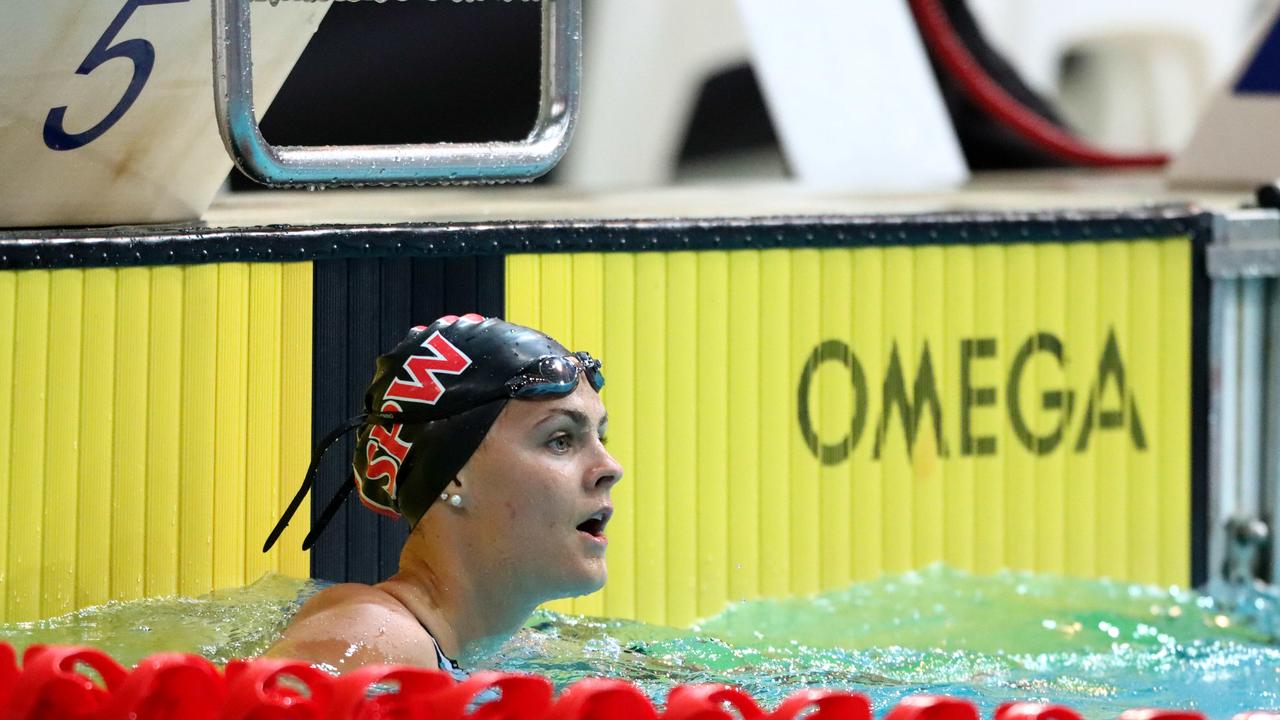 If Shayna Jack continues to swim fast times, she is a sure bet to make the World Championship and Commonwealth Games teams. Pictures David Clark
With Cate Campbell and her sister Bronte taking a year off and Olympic champion Emma McKeon skipping the worlds,. Jack is expected to qualify for at least the relays, if not the individual events, where she faces stiff competition from Madi Wilson and young guns Mollie O'Callaghan and Meg Harris.
Rooney has no doubt Jack will make the team and hopes that the whole of Australia will get behind her after what she's been through.
"She has earned the right to come back and have a great trial. She's worked her butt off since she's been allowed back in the training squad and has done everything right," Rooney said.
"She's just got so much grit and determination and fight in her to make that happen so I can't wait to see her race.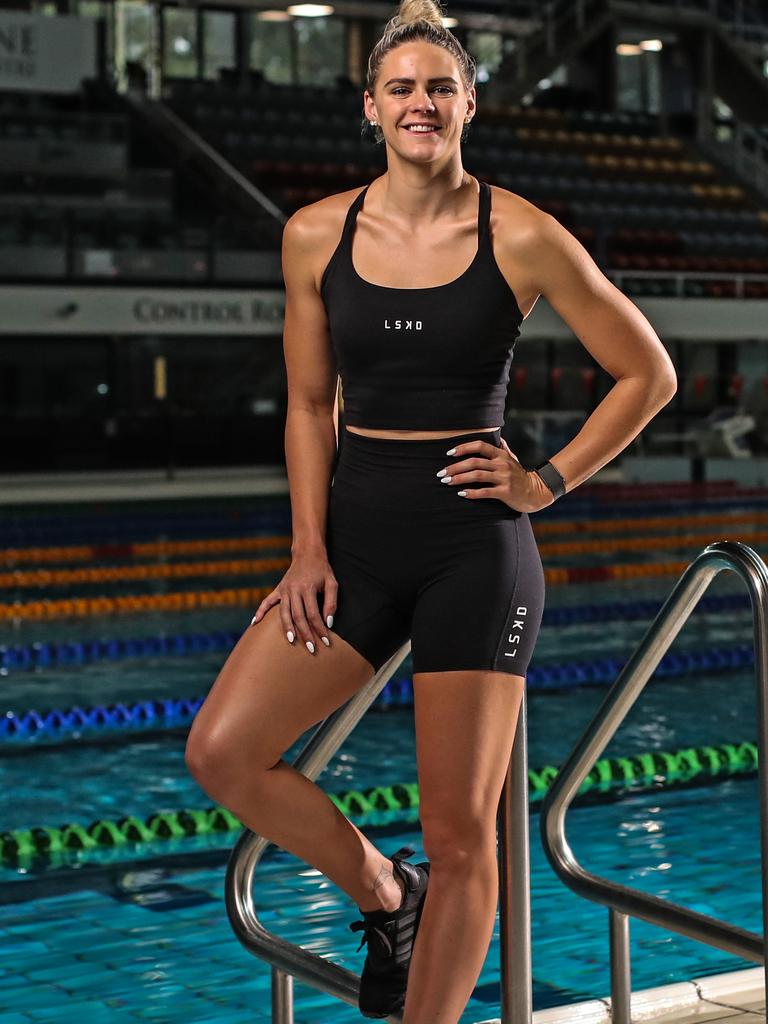 Shayna Jack has a lot of fight and determination in her to make up for lost time in the pool. Picture: Zak Simmonds
"As Australians, we understand each other and everyone on that team has been on teams with Shayna so certainly nothing negative coming from within the Australian ranks."
If Jack does make the team, she could face a more hostile reception when she gets overseas because of Australia's outspoken stance on doping within the sport.
Critics have accused Australia of double standards by being quick to point the finger at Chinese and Russians but never calling out their own.
"I think the big test will come internationally for Shayna," Rooney said. "But she's battled those demons herself, she's even had to do that outside of the swimming world here in Australia.
"She's had her naysayers in the Australian public and all the rest of it. And she's's gone to hell and back dealing with a lot of that.
"But everything that I've seen shows me that she's got the strength of Character to deal with whatever's thrown at her."
Olympic legend declares pop star the real deal in pool
Olympic swimming legend Grant Hackett has become a true believer, convinced that pop star Cody Simpson is on track to make the Australian team for this year's world championships and Commonwealth Games.
What the cynics initially dismissed as some sort of elaborate publicity stunt has suddenly become very real with swimming insiders blown away by Simpson's performances in training.
Hackett has always had faith in Simpson because he has known the ex-boyfriend of Miley Cyrus since he was a star junior swimmer in Southeast Queensland and he now thinks it is only a matter of time before he will be standing on the blocks wearing green and gold trunks.
"I know the bloke personally so I don't want to put a lot of pressure on him but I really do think he's a high possibility of making the team," said Hackett, one of the expert commentators for Prime Video's broadcast of next week's Australian championships in Adelaide.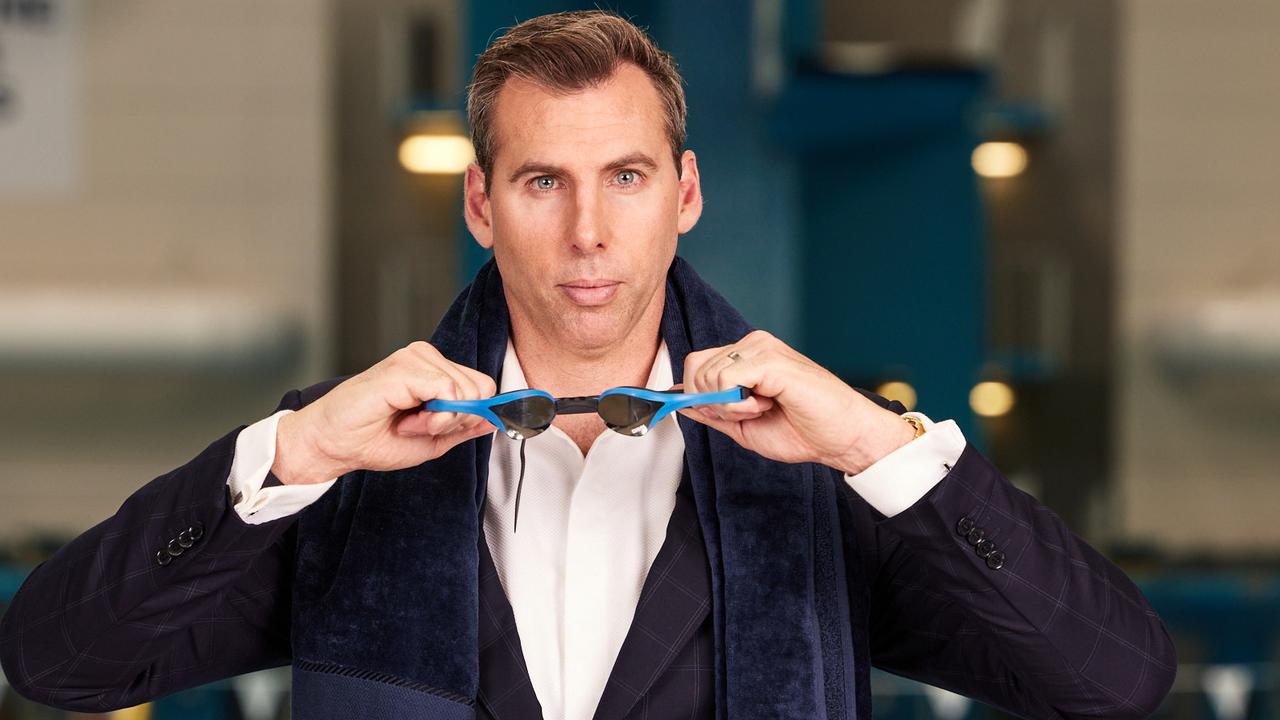 Swimming champion Grant Hackett has tipped Cody Simpson to make the Australian swimming team. Picture: Supplied.
As a multi Olympic and world championship gold medallist, Hackett has done it all and seen it all so he knows a good swimmer when he sees one.
Hackett likes what he sees in Simpson and the extra attention he's bringing to the sport of swimming through his 6.7 million Twitter followers and 4.3 million on Instagram.
The pair have remained in contact and when Simpson shocked the entertainment world by announcing he was swapping the late nights and bright lights for early mornings and laps of the pool, Hackett was among the first to declare this was no gimmick.
"I actually think he's a real chance. He's done all the work, he looks super fit and his body's in good shape. I think he's one to really look out for," Hackett said.
Still only 25, Simpson was a talented junior swimmer on the Gold Coast before embarking on a music career and moving to the United States.
Cody Simpson was a talented junior swimmer on the Gold Coast before embarking on a music career
He announced in late 2020 that he was making a comeback, returning home to train under legendary Dolphins coach Michael Bohl - who's elite squad includes Olympic champions Emma McKeon, Mack Horton and Kaylee McKeown.
Simpson defied the odds to make the final of the 100 metres butterfly at the Australian Olympic trials for Tokyo and while he didn't make the team that time, his rapid improvement was proof enough that he was close and we months later, he's made more improvements.
Simpson has entered three events at next week's Australian trials and rates 100m butterfly as his best chance to make the team.
He needs to finish top two and swim under the qualifying time of 51.96 seconds to get picked for the world championships. For the Commonwealth Games, Australia gets an extra spot so he needs to place in the top three.
His main rivals are Matt Temple and David Morgan and freestyle sprint king Kyle Chalmers, who has entered the butterfly in the hope he can swim the event at the Commonwealth Games.
Hackett thinks Simpson can match it with the best.
"He's still in heavy training but he just came out at the New South Wales state titles and did the same time that he did back in the Olympic trials," Hackett said.
"So he's swimming incredibly well and he's still got that fast rate of improvement and will go even quicker when he's fully rested.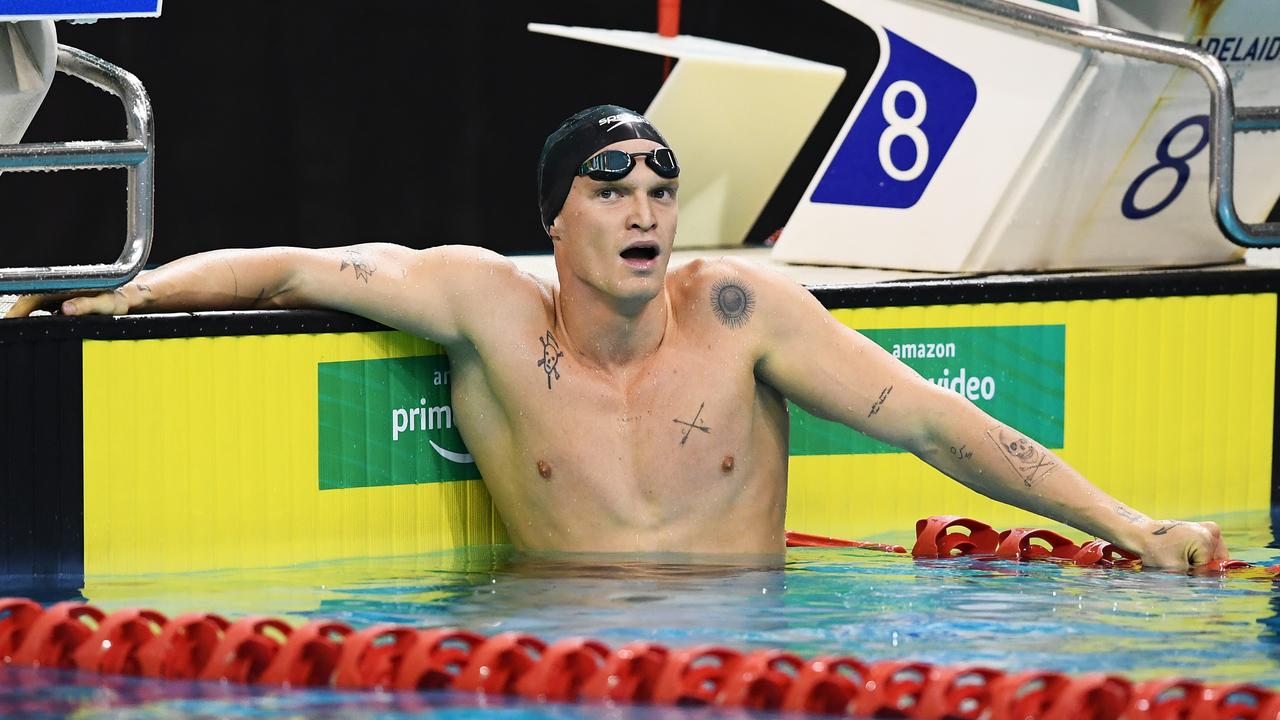 Grant Hackett says Cody Simpson is swimming incredibly well with even more improvement ahead of him Picture: Getty Images
"He's had a few ups and downs with his shoulder but he's been able to overcome that mentally and physically which I think is an incredibly good sign."
If Simpson does make the team in 100m butterfly, he'll likely be offered a spot in the 50m butterfly as well - a non-Olympic event which is on the program for the world titles in Budapest and the Commonwealth Games in Birmingham.
He's also taking a shot at the 100m freestyle, where he needs to finish top six to get a spot in the relay, and Hackett says he won't be surprised if he qualifies in both strokes.
"His 100m freestyle looks incredibly good too," he said.
"He's swimming 50.0 (seconds) every time he dives in the water, when he's in heavy training, so it'll be interesting.
"The fact that he's had the opportunity to work on his underwater and he's got a bit more fitness, that could be a good race for him as well."
Originally published as Swimming 2022: Shayna Jack is back on top and looking to make up for lost time