Swimming Transgender vote: Read Cate Campbell's emotional trans speech to FINA in full
Australian Olympic champion star Cate Campbell delivered an incredible speech ahead of FINA's vote to ban transgender athletes. READ THE SPEECH IN FULL.
After hearing all the evidence and views from scientists and lawyers, FINA' s leaders were insistent that they also hear directly from elite female athletes before more than 190 members cast their votes on the landmark decision that could change sport forever.
But they didn't just want anyone: they wanted to hear from female Olympic champions of the highest integrity, who they knew could be trusted to speak from the heart and tell it as it is.
They also needed someone who had the moral courage to stand up and speak publicly, when so many others who offered their views demanded anonymity, knowing that they are likely to face some criticism for expressing their view, so they turned to Campbell, who answered the call, along with American Summer Sanders.
Stream Over 50 Sports Live & On-Demand with Kayo. New to Kayo? Try 14-Days Free Now
Champion swimmer Cate Campbell has delivered a poignant speech to FINA's leaders before their landmark vote which could change the sport forever.
Both spoke to the Congress before the vote took place, offering deep and personal opinions on the most complex issue the sport's world has grappling to find a workable solution to.
In her speech, Campbell told the Congress about the values of inclusion, reflecting on how she had moved to Australia as a young child from her African birthland Malawi.
But she also talked about fairness for women athletes, saying that while inclusion and fairness normally go hand in hand, those principles were in conflict in transgender, gender diverse and non-binary elite sport.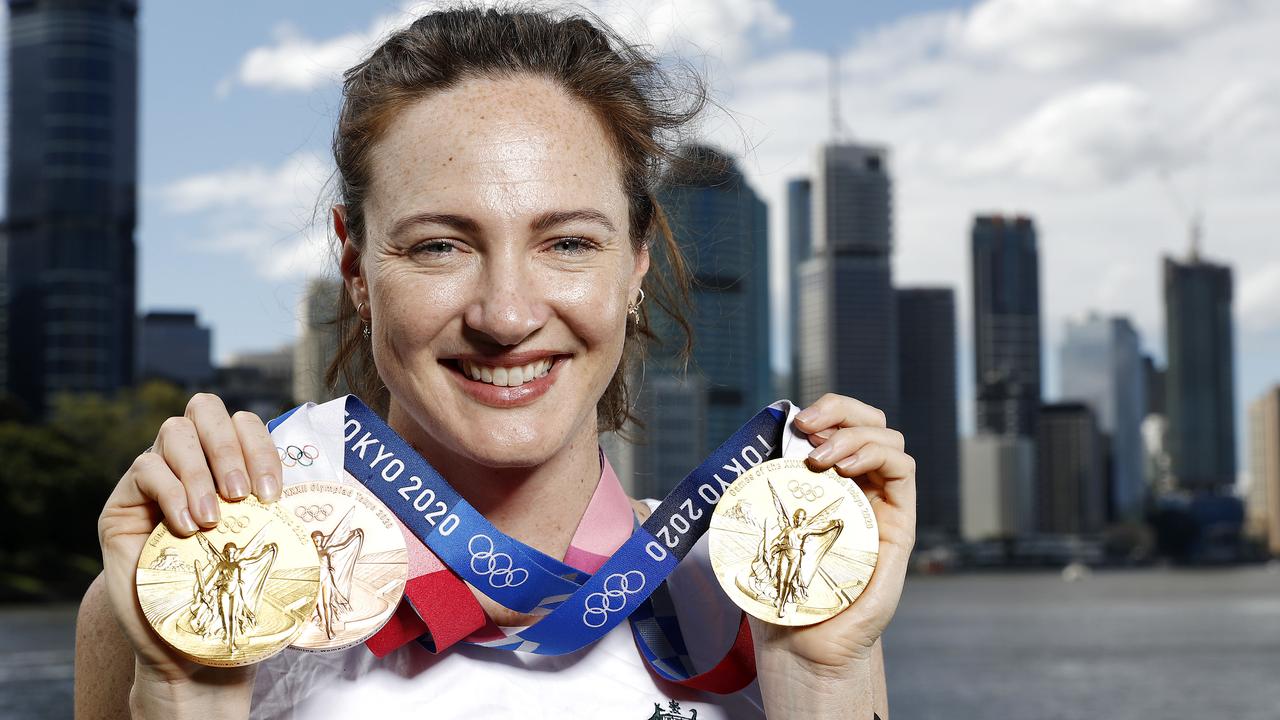 The Queensland swimmer with her Tokyo Olympics medal haul at Kangaroo Point, Brisbane.
"It pains me, that this part of my role, may injure, infuriate and potentially alienate people from an already marginalised trans community,"Campbell told the Congress.
"Believe me, I have wrestled long and hard with myself, with what to say and do. I am aware that my actions and words, no matter what I say, will anger some people — whether they are from the trans-community or from the cisgender female community.
"However, I am asking everyone to take a breath, to absorb before reacting. Listen to the science and experts. Listen to the people who stand up here and tell you how difficult it has been to reconcile inclusion and fairness.
"That men and women are physiologically different cannot be disputed. We are only now beginning to explore and understand the origins of these physiological differences and the lasting effects of exposure to differing hormones.
"Women, who have fought long and hard to be included and seen as equals in sport, can only do so because of the gender category distinction. To remove that distinction would be to the detriment of female athletes everywhere."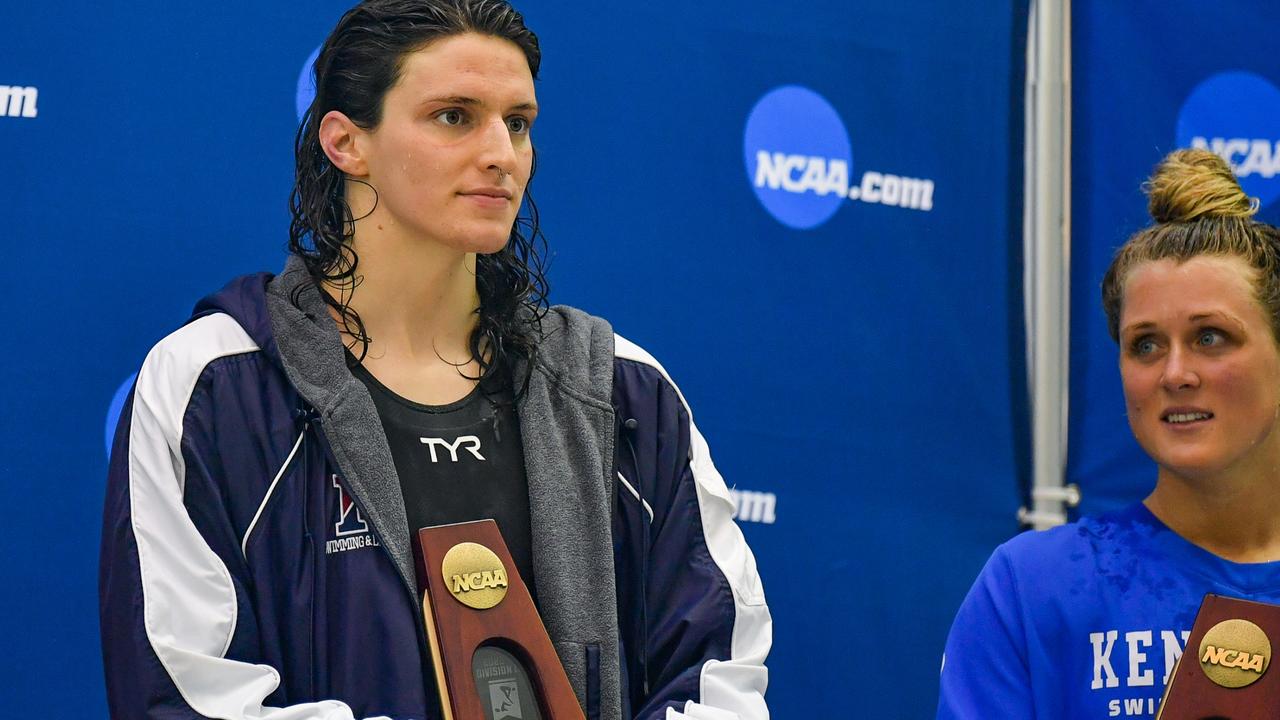 American transgender swimmer Lia Thomas. Picture: Rich von Biberstein/Icon Sportswire via Getty Images
Read Cate Campbell's full speech
Originally published as Swimming Transgender vote: Read Cate Campbell's emotional trans speech to FINA in full