Transgender swimming participation vote: FINA's historic decision with bombshell twist
Trans athletes will not be allowed to compete in womens events after a landmark vote that could tranform world sport. So what happened at the vote and is it right?
Swimming's world governing body FINA has made the historic decision to ban transgender athletes from competing in elite women's races but with a bombshell twist that could change international sport forever.
As well as making a landmark ruling that only biological women can compete in female events - FINA has also proposed separate "open" races that will cater for transgender athletes who don't fit into the traditional gender categories.
The watershed decision - passed by a vote of the FINA Congress in Budapest - will send shockwaves through the sports world, putting pressure on other sports in their slipstream while triggering an avalanche of support and condemnation right across the globe.
Sports group Athlete Ally quickly slammed the news, tweeting: "FINA's new eligibility criteria for transgender athletes and athletes with intersex variations is discriminatory, harmful, unscientific and not in line with the 2021 IOC principles. If we truly want to protect women's sports, we must include all women."
But British swimmer Sharron Davies praised swimming's leaders for having the guts to make the tough call that other sports have been running from.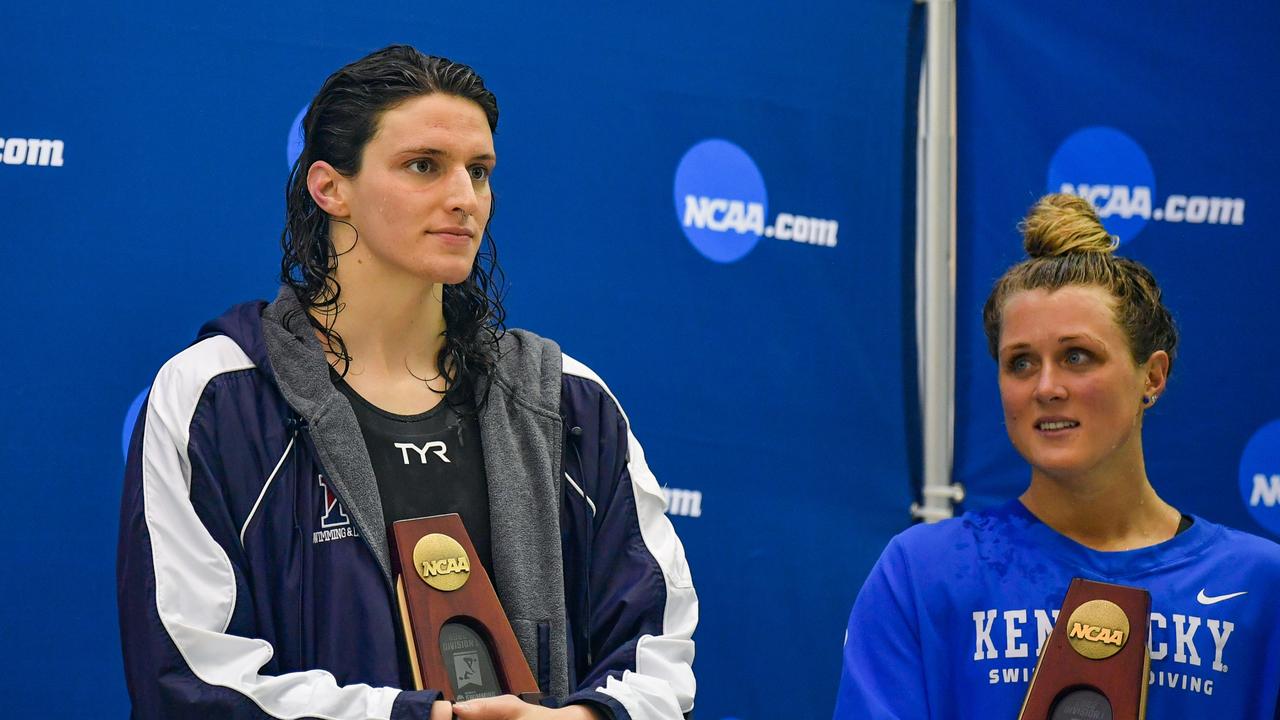 University of Pennsylvania swimmer Lia Thomas
"I can't tell you how proud I am of my sport @fina & @fina_president for doing the science, asking the athletes/coaches and standing up for fair sport for females. Swimming will always welcome everyone no matter how you identify but fairness is the cornerstone of sport."
FINA members, representing over 150 countries including Australia, voted 71% in support of a policy that will ban transgender women from female events once they reach puberty or the age of 12 - unless they have already transitioned.
However, the rules will only apply at FINA sanctioned events, including the Olympics and world championships.
Individual countries will still be able to determine their own regulations for domestic competitions.
The momentous ruling will kick in as early as next week, meaning swimming's highest-profile transgender athlete, American Lia Thomas, won't be able compete in women's races at the 2024 Paris Olympics and beyond.
"We have to protect the rights of our athletes to compete," FINA President Husain Al-Musallam said. "But we also have to protect competitive fairness at our events, especially the women's category at FINA competitions."
Female athletes who transition to men (transgender men) will be allowed to compete in FINA competitions in the men's category.
But transgender women - who transition from men - will be deemed ineligible after FINA heard evidence from scientists that it is unfair for biological men to race against women.
In one case study provided by the scientific group, it was shown that once boys reached the age of 14, they could outswim the fastest open age female swimmers in history.
Professor Sandra Hunter, who graduated from the University of Sydney and is an expert in human performance, told the Congress the scientific evidence was overwhelming:
"Let's be clear, testosterone is anabolic steroid and energises athletic performance," she said.
The Congress also heard from Australian swimming legend Cate Campbell, who made an impassioned speech calling for delegates to vote to protect female athletes but also to find a way to include transgender athletes.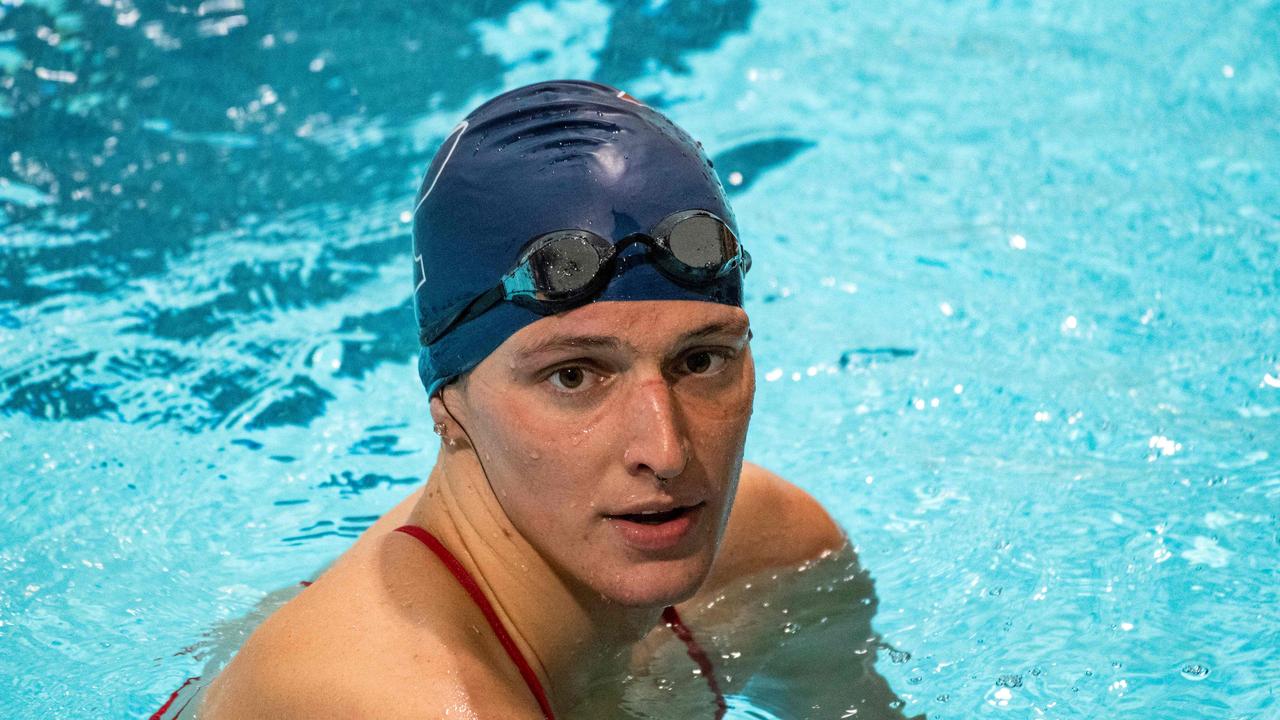 Lia Thomas, a transgender woman
American Summer Sanders also spoke, with both women saying they expected to be criticised for going public, but felt obliged to 'do the right thing'.
FINA responded to the calls for some inclusion by announcing it would establish a working party to look at creating a separate category.- something no sport has ever done before.
"Athletes who do not meet the applicable criteria for the men's category or the women's category may compete in any open events that FINA may develop in the future," the proposal stated.
"FINA will begin work following the final promulgation of this Policy to determine the feasibility of establishing an open category in Aquatics sport disciplines, in which an athlete who meets the eligibility criteria for that event would be able to compete without regard to their sex, their legal gender, or their gender identity."
Husain said the open category meant there would be a race for everyone at elite level, declaring: "FINA will always welcome every athlete.
"This has not been done before, so FINA will need to lead the way. I want all athletes to feel included in being able to develop ideas during this process."
It's uncertain now whether open races will ever be included at the biggest events such as the Olympic Games.
The IOC President Thomas Bach flew to Hungary to address the Congress but did not talk about the transgeger issues and left before the vote was taken.
The most divisive issue that world sport has faced since apartheid, FINA secretly set up a taskforce six months ago, in the hope of finding workable solution to a debate where there's no simple win-win answer.
As exclusively revealed by News Corp, FINA sought expert opinions from distinguished international scientists, human rights and lawyers, and athletes, including trans competitors.
The details were kept secret but FINA broke with tradition by allowing the full membership to vote on the issue after the executive board recommended the policy be accepted.
Originally published as Transgender swimming participation vote: FINA's historic decision with bombshell twist