World Swimming Championships: Chalmers' stuns worlds to anchor Australia to 4x100 silver
Kyle Chalmers has revealed how he channelled a world championships performance of a fellow teammate for inspiration, which led to one of the greatest swims in relay history.
Kyle Chalmers unleashed one of the fastest splits in history to give Australia a surprise silver medal in the men's 4x100m freestyle relay at the world championships on Saturday.
Stream Over 50 Sports Live & On-Demand with Kayo. New to Kayo? Try 14-Days Free Now >
The 2016 Rio Olympic champion, Chalmers was a long shot to even make the Australian team after coming out of shoulder surgery less than three months ago.
But — just as he has done throughout his entire career — the South Australian defied all the doubters with a stunning anchor leg swim timed at 46.60 seconds to give the Aussies silver behind the United States.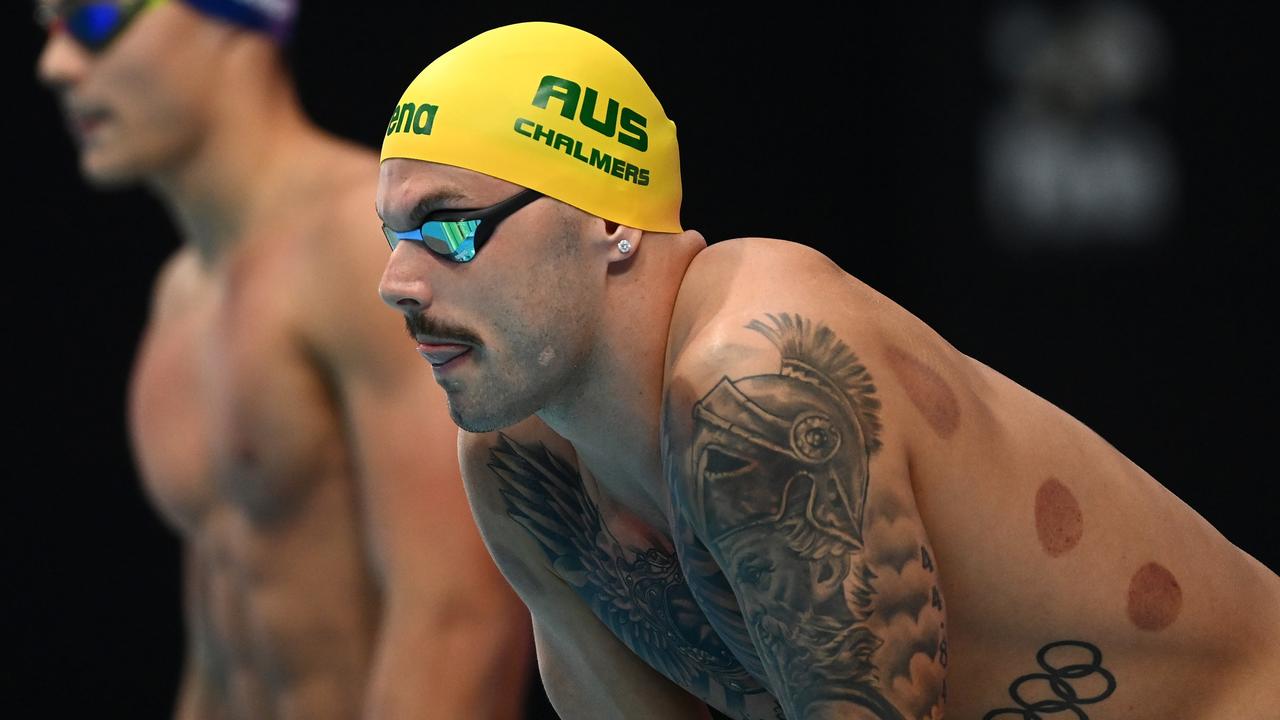 Kyle Chalmers stunned the world championships with a 46.60 anchor leg in the 4x100 freestyle to give Australia an unlikely silver medal. Picture: Getty Images
"I think that's one of the best ones for me," he said.
"Ten weeks ago I was 100 kilos and coming back from my second shoulder surgery so for me to be on this team at the world championships, swimming in the relay with three of my great mates, having Jack (Cartwright) back in the relay team, a guy I train with every single day (Matt Temple), having a rookie (William Yang) that's energising me.
"It's special and something that I want to be a part of, something I worked so hard for, I've sacrificed so much for so long to be here on this team, to be at top and if my shoulders are feeling good and my mind's feeling good, I want to be here representing my country.
"I challenge anyone to go through what I've gone through over this last little period and try and stand up and perform like that, especially this last little window where I've been completely slammed for doing what I'm best at."
A fearless competitor, Chalmers has a long history of making the impossible seem possible but this performance was something else that left his own team mates in awe.
"To see Kyle get back in the pool 10 weeks ago and to see what he's gone through the past 10 weeks, it's incredible that he's here," Temple said.
Australia's unlikely 4x100 freestyle silver medallists: Kyle Chalmers, Jack Cartwright, Matthew Temple and William Xu Yang Picture: Getty Images
"And to finish off like that, he must be doing something right. So it's special for him."
It was a special moment for all four members, who each played their part in giving Chalmers a target he could chase after Zac Incerti was ruled out with illness.
"I wasn't expecting to make the team. I obviously did a massive PB in Australian trials and I came here really just wanting to do a little PB here and that's pretty much what I did here," Yang said.
"I'm just really happy to do my part for the team and come out with a silver, it's amazing."
One of Australia's best performers in recent years, particularly in butterfly, Temple said the team found an extra gear to make up for the absence of Incerti.
"This is my first silver at worlds and to do it with these boys is the best feeling ever," he said.
"It was definitely shattering hearing the news that he's sick and unable to race in the relay, so he wished us all the best. We wished him all the best for himself to feel better, and hopefully he picks himself up and can race towards the end of the meet."
Cartwright, who reeled off a sizzling split of 47.62 to move the team from eighth to fifth, said he always had faith Chalmers would get the team home.
"I just had to jump in and do my job and I guess it played out in the end," he said.
"We all know Kyle can come back in the anchor leg so it's just giving him the opportunity to pull it out and gaining up the ground."
Chalmers said he found his own inspiration from watching Elijah Winnington flash home to win gold in the 400m.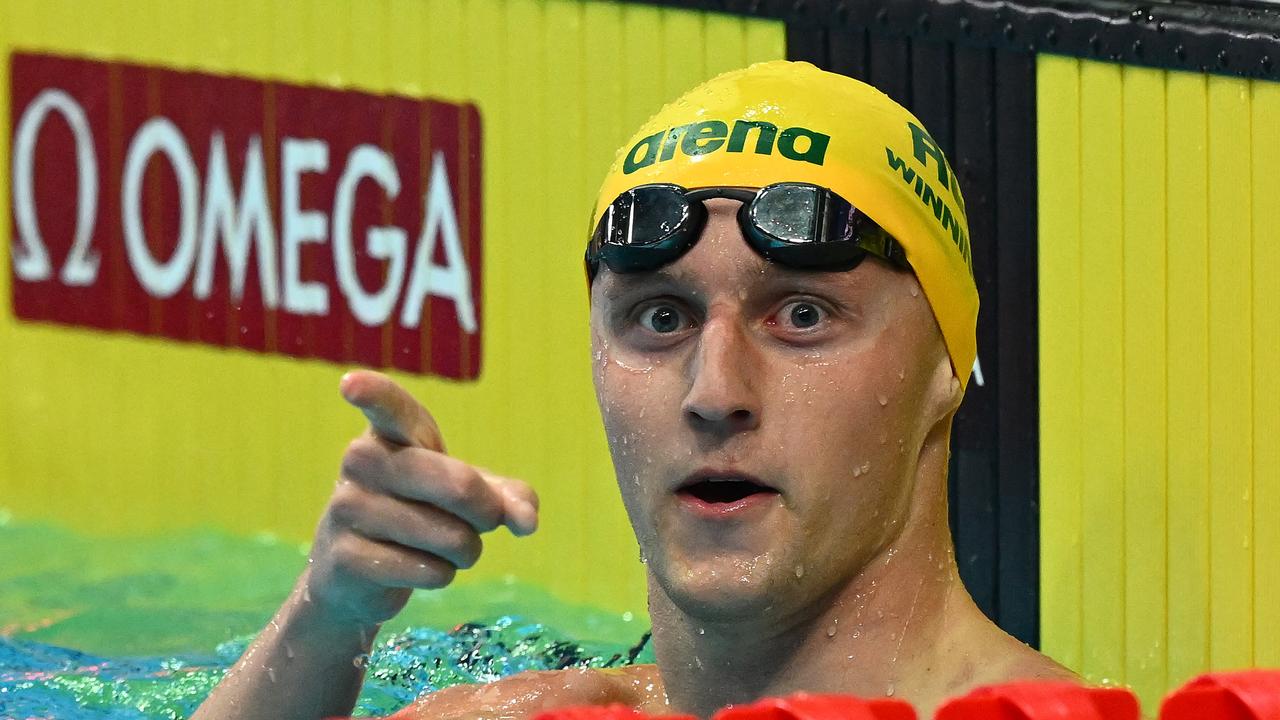 Kyle Chalmers found inspiration for his fast time from watching Elijah Winnington win gold in the 400m freestyle. Picture: Getty Images
"I've seen some amazing races over the last eight years on the team, but for me, watching that today, I had goose bumps. I almost started crying. I didn't know how to handle that," he said.
"Sitting back watching that was what gave me the motivation and inspired me to stand up and perform well tonight. It's very special seeing your teammates swim well and seeing a guy bounce back from all that adversity and the challenges he's overcome.
"He's very, very special and I know that this is the starting point to a very, very big week for him and I'll be getting around him as much as I possibly can."
Originally published as World Swimming Championships: Chalmers' stuns worlds to anchor Australia to 4x100 silver