Daniel Ricciardo facing F1 exit amid Oscar Piastri contract battle between Alpine and McLaren
Oscar Piastri may live to regret being so brutal in his public dumping of Alpine, with his future in F1 far from certain. Daniel Ricciardo meanwhile has a few options.
It's not called the silly season for nothing and the makers of Drive to Survive will be salivating at the content on offer for forthcoming seasons.
This year's F1 summer break has gone off the charts in the silly scales with explosive reports on driver movement just days into the month-long time-out.
Fernando Alonso and Oscar Piastri, both contracted to Alpine, have deserted the team. In fact they haven't just deserted it, they have made a total mockery of it.
One signed with a rival team seemingly without anyone knowing while the other publicly refused a contract. It's ugly. It's embarrassing.
So many questions present themselves in this almighty mess, which appears far from over.
How on earth could a team not know that their veteran driver – with whom they thought they had a deal – was in fact going elsewhere?
Why did Alpine think Piastri would sit idly by while the will-he-won't-he drama with Alonso dragged out?
Why would they think the Aussie rookie would be OK with being loaned out to Williams if there were other options on the table?
How did they think this was ever going to work out well?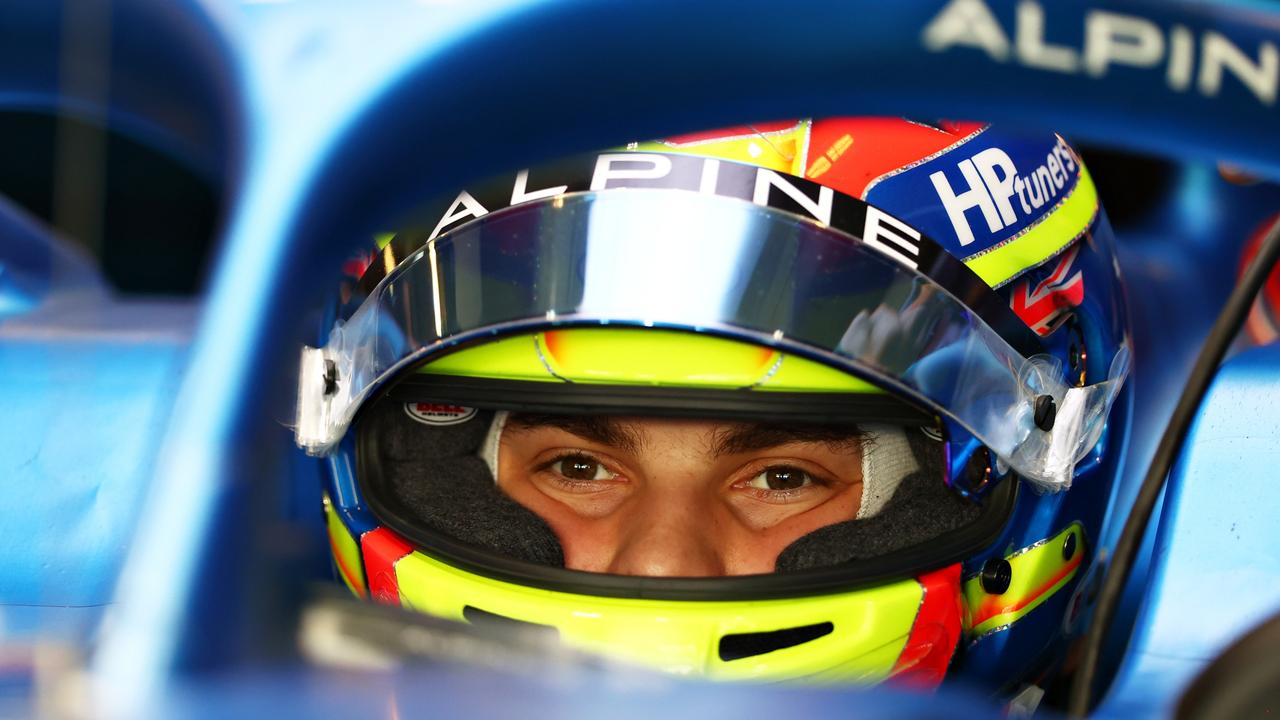 Oscar Piastri of Australia and Alpine F1 Team
WHY DID ALONSO LEAVE?
In a word – money. Word is that Alpine was making a short-term offer, which involved less money than Esteban Ocon would earn in 2023. Strike one.
That's not the way to retain one of the biggest names in the sport. Forty-one years old or not, Alonso remains an incredible talent and one to value in a team – particularly the influence he can have on the younger drivers.
Alpine was also said to only be willing to give Alonso one season. Strike two. Despite his age, he wants more.
Enter Lawrence Stroll who has deep pockets and a young son in an F1 car in desperate needs of guidance. It could be the making of Lance – but it could also break him.
Alonso is well known for his direct and often not-so-delicate approach. Maybe it's what the young Canadian needs. Either way he's going to get it next year.
WHY WOULD PIASTRI BE LOOKING ELSEWHERE?
Alpine said it themselves. They didn't expect Fernando Alonso to leave. It's that simple. According to Alpine boss Otmar Szafnauer, talks were ongoing with the Spanish veteran and the first they knew of him joining Aston Martin was when the statement was released.
They were blindsided — all of F1 was, to be honest.
It would have been unthinkable for Piastri and co. not to be having discussions elsewhere.
If you're Piastri and his manager, Mark Webber, and all things point to Alonso staying, you'd be working the phones for a 2023 drive before other teams secured their line-ups.
The only surprise is that McLaren has entered the discussion with the majority of the paddock previously thinking that Piastri on loan to Williams was a foregone conclusion if Alonso was to stay.
Ricciardo could end up without a seat if Piastri joins McLaren
WHAT DOES IT MEAN LEGALLY?
Well this is the multimillion-dollar question. Alpine has been clear that there are "contractual obligations" in place with Piastri, so its statement may have been pre-emptive, to warn rivals that if they tried to poach their driver, they could face a legal headache
There is also the suggestion that July 31 was a key date in the contract – a detail Alpine may have neglected and the fact it elapsed may have meant Piastri is free to walk.
DOES PIASTRI LOOK A LITTLE UNGRATEFUL?
Depending on the legalities and loopholes available the biggest question Alpine would face – if indeed they are legally entitled to retain Piastri – is do you want a driver in your car that has so publicly said he isn't interested?
Piastri has made a big statement with his tweet which could – in the long run – put other teams off him. Was Alpine right to claim he was in its line-up? Probably not if a contract was not signed but should Piastri have been too reactive? I'd say there will be regrets even if the McLaren contract is signed and sealed.
I understand that, without my agreement, Alpine F1 have put out a press release late this afternoon that I am driving for them next year. This is wrong and I have not signed a contract with Alpine for 2023. I will not be driving for Alpine next year.

— Oscar Piastri (@OscarPiastri) August 2, 2022
F1 is a brutal trade market and the tweet may one day come back to haunt him. There are hundreds of drivers waiting to take your seat.
Say what you want about Alpine's rushed announcement but the team has invested a significant amount of time and money in Piastri and his rejection is something of a slap in the face.
Let's be honest, loyalty is not a word commonly associated with F1 but it's normally the teams doing the dirty work not the drivers.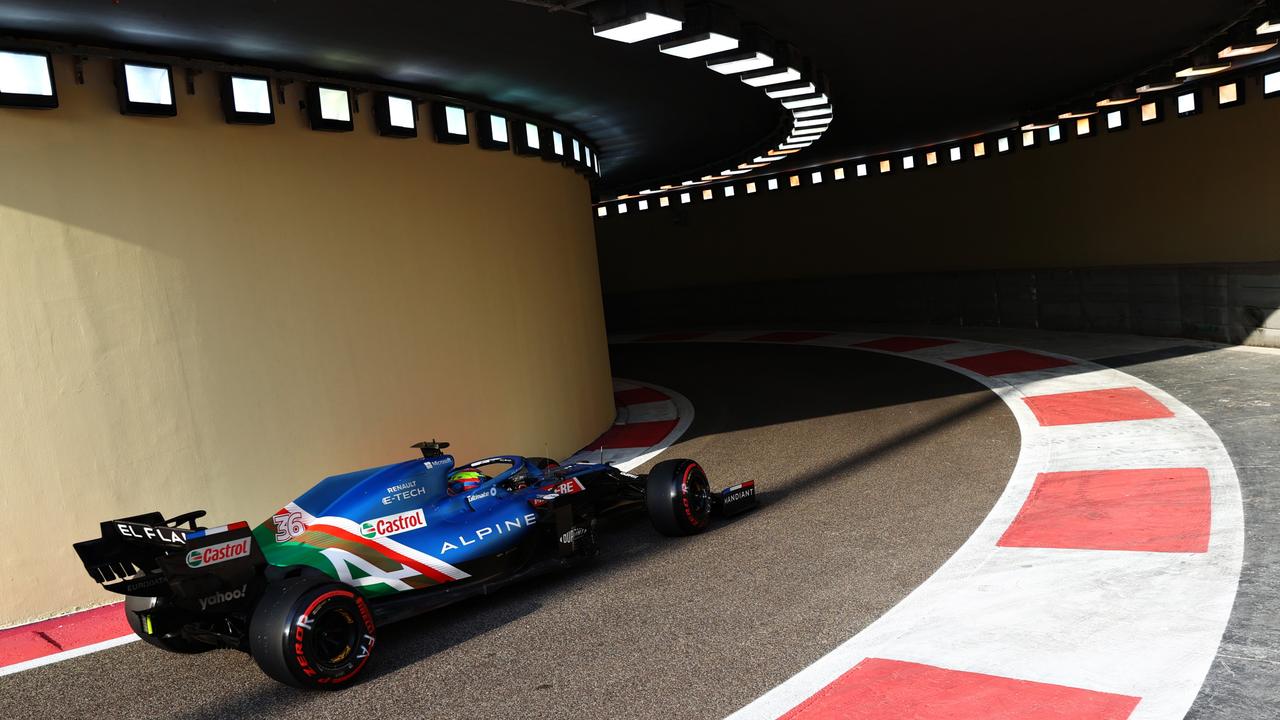 Oscar Piastri driving at Yas Marina
WHAT IS UP AT ALPINE?
Well it's laughable that Alpine claims not to have known about Alonso leaving – clearly the communication is an issue, but this is a pattern of behaviour with the French outfit now. What does this say about them?
The optics aren't great. Two years ago Ricciardo wanted out, Alonso has gone and now Piastri doesn't want to be there.
The summer break has no doubt come at a good time for them because there is clearly some housekeeping that needs to be addressed.
WHAT DOES THIS MEAN FOR DANIEL RICCIARDO?
This is the biggest question and no doubt will be the last one to be answered. Poor Ricciardo has been the subject of relentless speculation all season given his run of form and the fact teammate Lando Norris consistently outperforms him.
Where the latest news will no doubt sting most however, is that after months of rumour and paddock whispers and Zak Brown publicly shaming the Aussie's performance saying he 'had not lived up to expectation', McLaren had been putting on something of a public show of unity in recent weeks.
Ricciardo himself was very clear at a press conference last week when asked about the vacancy at Aston Martin (before Alonso signed) and said his future was with McLaren. The team has made similar comments as well. So to find out that negotiations are in fact happening behind your back – with another Aussie no less – will hurt the smiling superstar from Perth.
It's downright disrespectful for Ricciardo to become the fall guy for McLaren. It's not the treatment he deserves.
That said, there is believed to be a clause in his contract that means he can be released at the end of this season. Piastri arriving however would scupper their chances of having an American on the grid.
What does the future hold for Daniel Ricciardo? Picture: AFP Images
DOES HE HAVE OPTIONS, THOUGH?
Of course. A number of F1 drivers are yet to be confirmed for 2023. The question is: will Ricciardo consider another move and will he be willing to go for a middle order team?
He has made no secret of his desire to be at the front of the grid and winning.
While the likelihood of him winning an F1 title appears to have gone, it's hard to see a seat which will allow him to test the front on a consistent basis.
Williams, AlphaTauri, Alfa Romeo and Haas would be the options in front. Driving alongside Magnussen in the Haas or Bottas in the Alfa Romeo seem the best options.
But just imagine – for one moment – if Ricciardo did stay at McLaren and Piastri was legally obliged to stay at Alpine. Two Aussies driving for teams that they either don't want to be at or who clearly don't want them. Racing against compatriots they either tried to oust or that tried to do the dirty on them.
Drive to Survive season 6 is going to be HUGE.
WHO IS STILL UNSIGNED FOR 2023?
The big three are locked in with no changes.
But elsewhere, Mick Schumacher is looking for a drive and let's not forget he will be a popular choice for the name he brings to the team quite apart from anything else.
Yuki Tsunoda has nowhere to drive in 2023 while Guanyu Zhou's future at Alfa Romeo is also unknown.
Originally published as Daniel Ricciardo facing F1 exit amid Oscar Piastri contract battle between Alpine and McLaren