F1 news: Former driver Zhou Guanyu is adamant Oscar Piastri is better off away from Alpine
With Oscar Piastri embroiled in a nasty tug-of-war between McLaren and Alpine, the French side's former driver Zhou Guanyu has a message for the young Aussie.
Oscar Piastri's stand-off with Alpine has put a spotlight on the F1 outfit's inability to develop academy drivers with another big name saying he is "happy" he was able to walk away.
Zhou Guanyu, who currently races with Alfa Romeo, says the current saga involving Piastri's apparent defection to McLaren shows he was right to have walked away from the French side where he felt stuck.
Zhou was part of Alpine's academy alongside Piastri until he got his start with Alfa Romeo for the 2022 season.
Piastri is currently embroiled in a nasty tug-of-war with reports his agent and former F1 driver Mark Webber has a deal for the rookie at McLaren, while Alpine remain adamant that the Aussie is contracted to them.
The bitter battle also looks to have ended Daniel Ricciardo's time at McLaren, with the Aussie driver collateral damage in Webber's negotiations.
Watch Every Practice, Qualifying & Race of the 2022 FIA Formula One World Championship™ Live on Kayo. New to Kayo? Try 14-Days Free Now >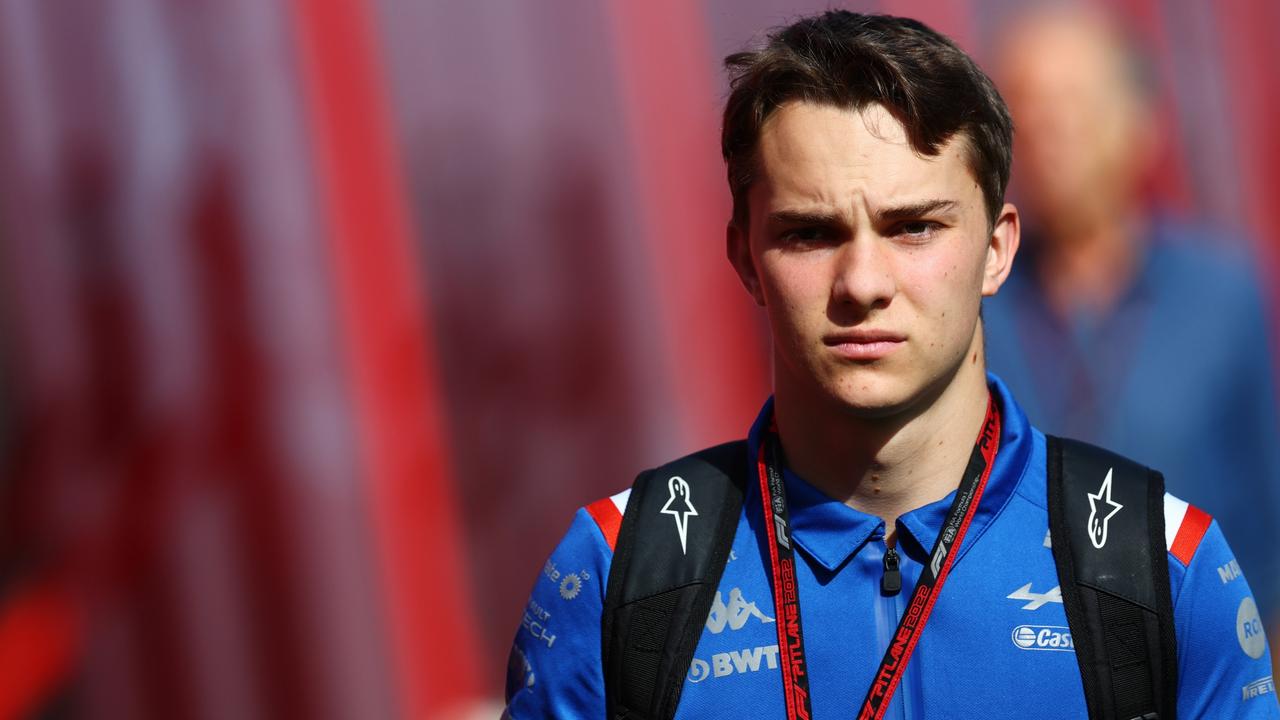 Oscar Piastri is currently embroiled in a nasty tug-of-war. Picture: Mark Thompson/Getty Images
Whatever comes of the mess, Zhou is adamant that Piastri will be better off away from Alpine.
"I've been completely released," Zhou said when asked about life with the French team previously known as Renault.
"Everything worked out very nicely, because my contract was ending at the end of last year and it was up to both of us if we wanted to continue, but then there was an opportunity with Alfa.
"So the deal was definitely not to continue with Alpine, because I didn't see anywhere I could have a seat for next year or for this year. And Alfa and Alpine are quite big competitor brands – not just in Formula 1 but in general.
"It was not easy to get out of Alpine but I'm very happy that everything worked out well because if I had another year I'd be kind of stuck, the same now with Oscar. So it's not the best thing for me. I feel like there was an opportunity here so I went for it, and I think it was a very good decision."
It's the latest blow in what has been a nightmare week for Alpine.
Caught unaware that veteran driver Fernando Alonso was leaving to replace Sebastian Vettel at Aston Martin, Alpine then rushed out a bizarre 2023 driver line-up graphic which included Piastri.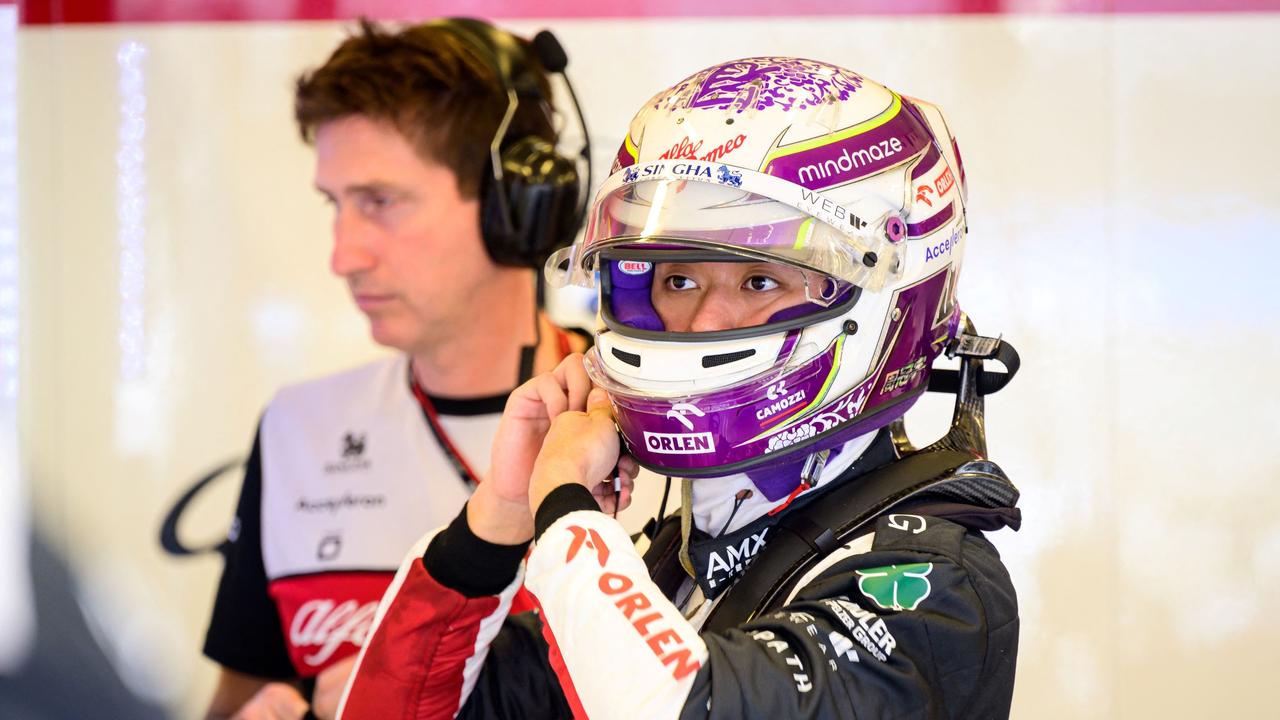 Alfa Romeo's Zhou Guanyu. Picture: Jure Makovec/AFP
Amid the confusion of there being no formal announcement with team or driver statements, Alpine's claim to have Piastri on their books was met by a frank and very public rejection.
"I understand that, without my agreement, Alpine F1 have put out a press release late this afternoon that I am driving for them next year," The Australian wrote on social media for the world to see.
"This is wrong and I have not signed a contract with Alpine for 2023. I will not be driving for Alpine next year."
Since Piastri's bombshell, reports have emerged that Ricciardo has been informed he is surplus to requirements at McLaren where he has struggled to find form since joining 18 months ago.
It means the 33-year-old will be looking for a third team in as many years with only a limited number of seats available for 2023.
Depending on his contract with Mclaren Ricciardo be set for a "substantial" payout however it remains to be seen if this would legally mean taking up to two years out of the sport as Kimi Raikkonen had to do when dumped by Ferrari.
Whatever happens Ricciardo has limited options with only a few seats still available for 2023.
Haas, Alfa Romeo or Alpha Tauri appear to the best options. One seat remains at Williams alongside Alex Albon.
The drives which remain on table for jilted Ricciardo
Daniel Ricciardo's time at McLaren is over with the Australian set to be paid off for the final year of his contract as the team replaces him with compatriot Oscar Piastri in for 2023, according to reports.
McLaren will be obliged to cough up a substantial payout if they want to oust their driver who signed a three-year deal in 2020 when he defected from Renault.
According to F1 veteran reporter Adam Cooper at AutoSport, Ricciardo has been told he is surplus to requirements at McLaren and pay-out negotiations are ongoing.
Cooper also reports that McLaren is confident of overcoming Alpine's claims that Piastri is legally obligated to drive for them in 2023 and that the matter will be sent to the Contract Recognition Board.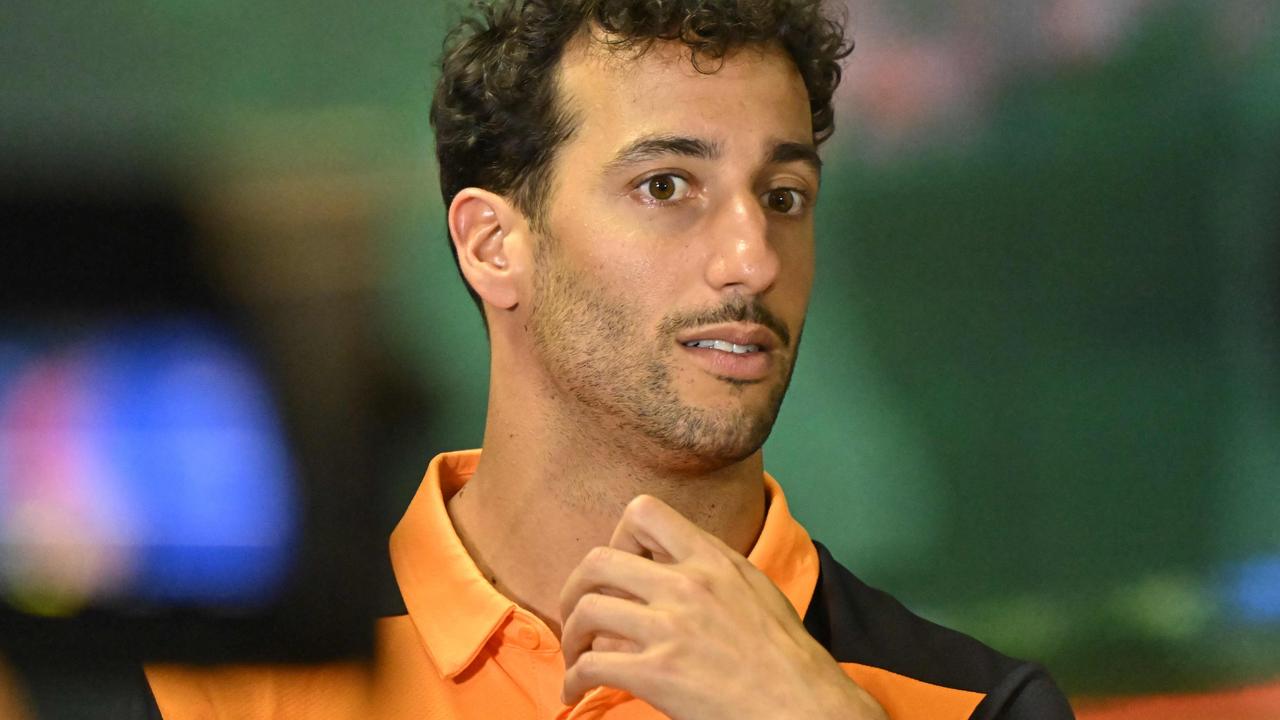 McLaren's Australian driver Daniel Ricciardo needs a new drive if reports are to be believed
It's the latest twist in what has been an exceptional week of Formula One contract news which started with Fernando Alonso's move to replace Sebastian Vettel at Aston Martin.
The veteran's announcement caught Alpine off guard with team boss Otmar Szafnauer admitting they knew nothing of the move until the statement was released.
It was the first hint of disunity at Alpine before the behind the scenes chaos became embarrassingly public.
No sooner had Alonso confirmed his departure did the French outfit put out an image of Piastri and Esteban Ocon in an apparent confirmation of their 2023 line-up.
Seems no one told Piastri who responded by saying: "I understand that, without my agreement, Alpine F1 have put out a press release late this afternoon that I am driving for them next year.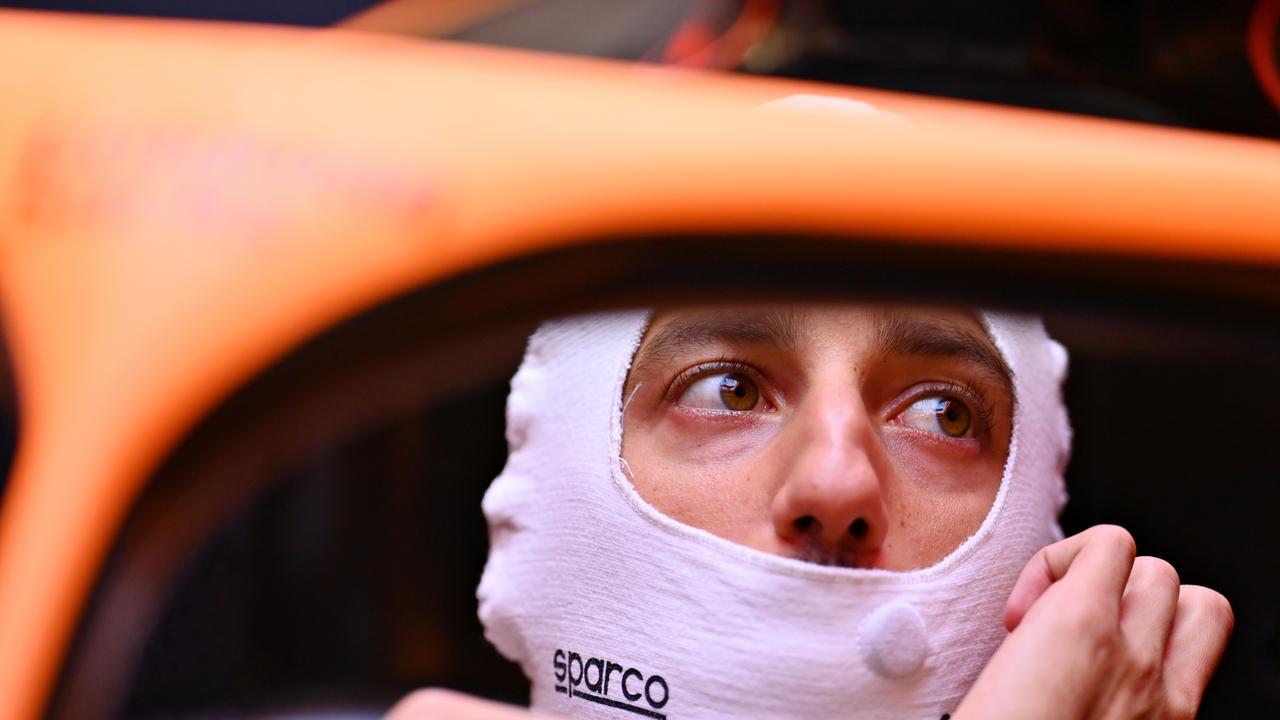 Will Daniel Ricciardo be on the grid in 2023?
"This is wrong and I have not signed a contract with Alpine for 2023. I will not be driving for Alpine next year."
Piastri's tweet came as rumours his manager and former F1 driver Mark Webber had been having talks with McLaren behind the scenes.
Webber is close with McLaren team principal Andreas Seidl having worked alongside him at Porsche and reports suggests discussions have been ongoing for a number of weeks.
Lost in all of the chaos is Ricciardo whose future in the sport now hangs in the balance.
Not only does he need to find a new drive but his ability to switch teams will be dependant on his severance agreement with McLaren.
Back in 2009, Kimi Raikkon walked away from Formula One for two years in order to receive the full payout he was owed after being dropped by Ferrari.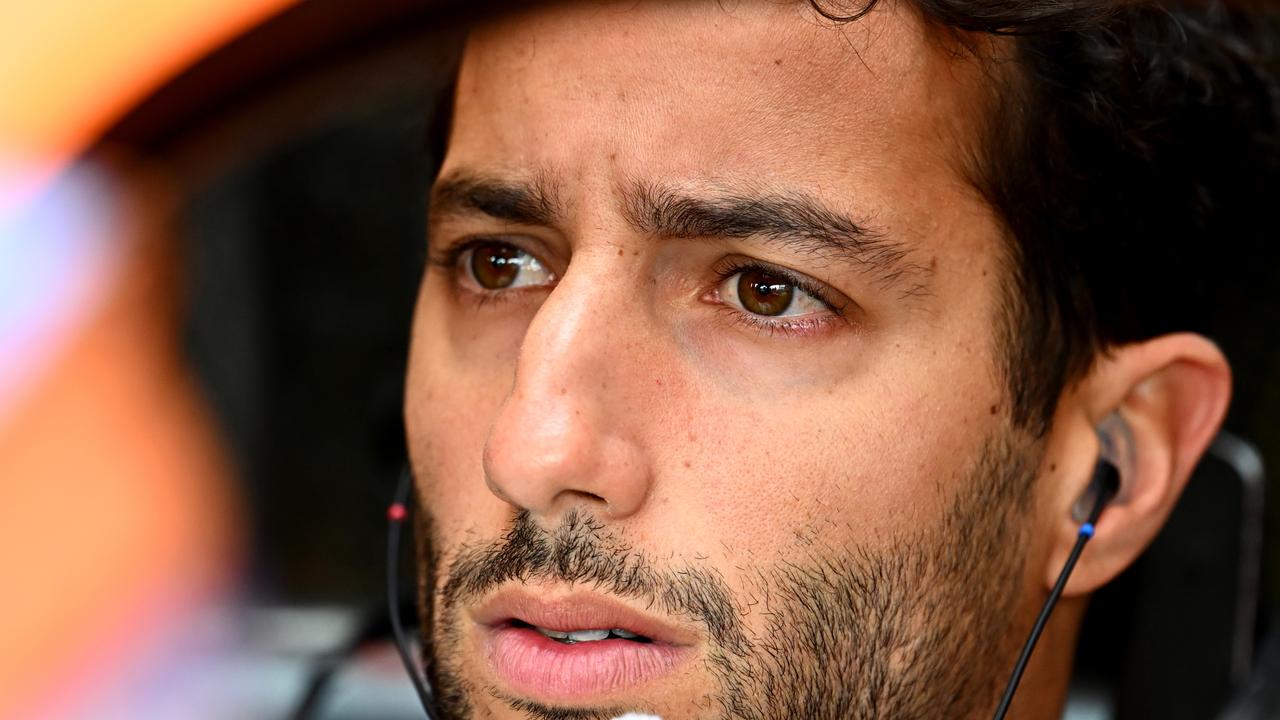 Ricciardo could get stuck in limbo next season if his severance agreement with McClaren is not reached in time.
One thing is for sure, Ricciardo will be a man in demand, the big question will be if he is willing to move to a team further back on the grid.
Haas, Alpha Tauri, Alfa Romeo and Williams have drives available.
News he is being replaced by a fellow Australian will sting Ricciardo, who remains the only driver to have recorded a win for McLaren in a decade.
It reflects terribly on Zac Brown and McLaren, who, after months of rumour and paddock whispers had been putting on something of a public show of unity in recent weeks.
It follows Brown's publicly shaming of Ricciardo's performance saying he 'had not lived up to expectation'.
Ricciardo himself was very clear at a press conference last week when asked about the vacancy at Aston Martin (before Alonso signed) and said his future was with McLaren.
The team has made similar comments as well. So to find out that negotiations are in fact happening behind your back — with another Aussie no less — is something of a slap in the face.
Originally published as F1 news: Former driver Zhou Guanyu is adamant Oscar Piastri is better off away from Alpine