F1 world championship: Lewis Hamilton, Max Verstappen battle, motorsport's version of UFC
Multiple Grand Prix winner David Coulthard believes the no-holds-barred racing between Lewis Hamilton and Max Verstappen for the world title has become motorsport's version of UFC.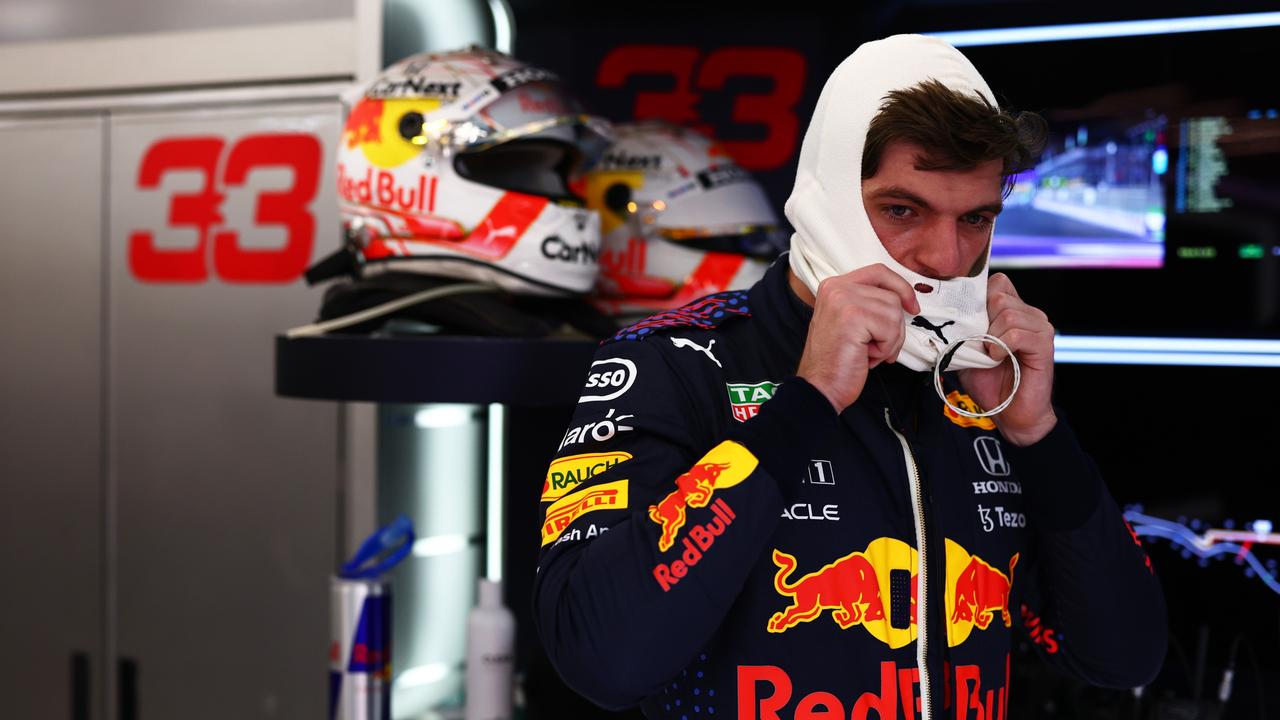 JEDDAH, SAUDI ARABIA - DECEMBER 05: Max Verstappen of Netherlands and Red Bull Racing prepares to drive in the garage prior to the F1 Grand Prix of Saudi Arabia at Jeddah Corniche Circuit on December 05, 2021 in Jeddah, Saudi Arabia. (Photo by Mark Thompson/Getty Images)
David Coulthard has declared Formula One has been "redefined as F1 UFC" ahead of its final-round heavyweight title showdown between Lewis Hamilton and Max Verstappen in Abu Dhabi this weekend.
Following a chaotic penultimate race of the F1 championship at the Saudi Arabian Grand Prix, which Hamilton won to draw level on points with his Red Bull rival, Coulthard said it now felt like "anything goes" on track as the gloves are off in the championship fight.
Verstappen was handed three separate sanctions for incidents involving Hamilton at Jeddah as tensions between the championship combatants escalated.
The flashpoint came on lap 37 when the two drivers made contact, prompting the Mercedes champion to accuse Verstappen of "brake-testing" and "dangerous driving".
Coulthard, a 13-time Grand Prix winner, said the racing between the pair had become like a motorsport version of the mixed martial arts.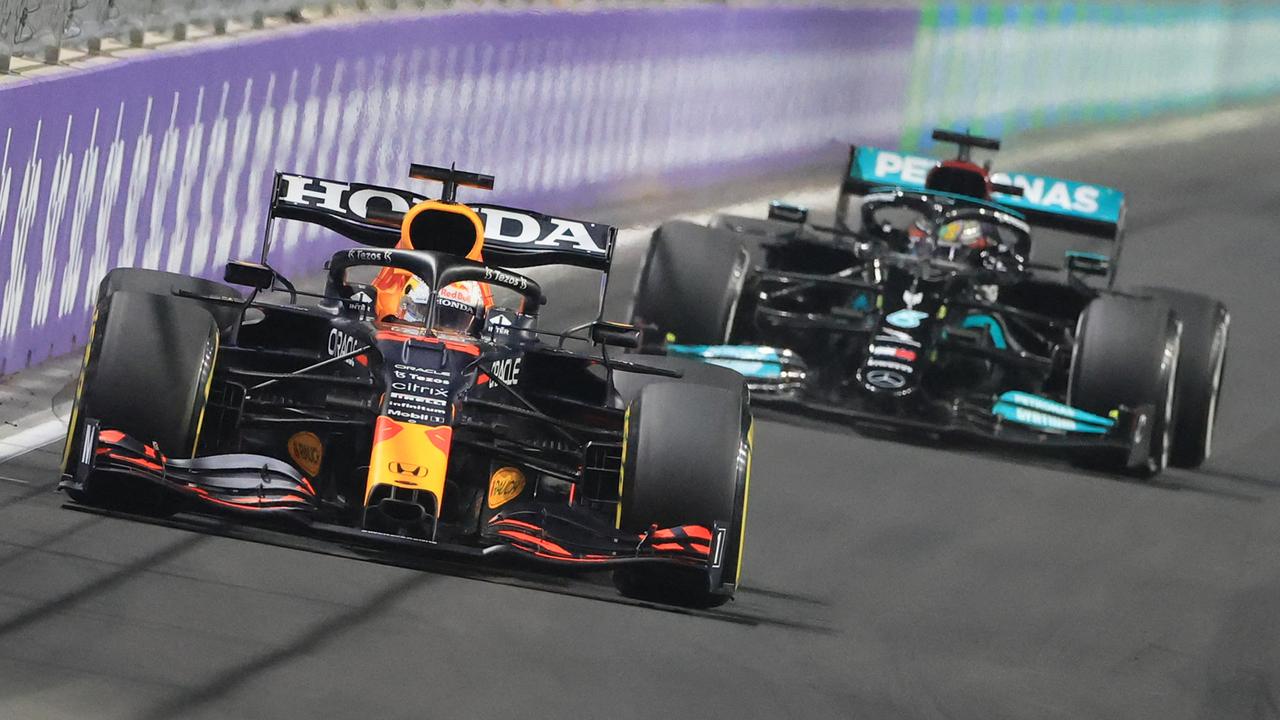 Max Verstappen and Lewis Hamilton are level on points in the title race heading into the final round of the season. Picture: Giuseppe Cacace/AFP
"If we look at UFC and, as far as I know, there are only two rules and it's about below the belt and it's about the eyes and everything else goes," Coulthard told the F1 Nation podcast.
"This now feels like Formula One has been defined as F1 UFC and pretty much anything is going and then the stewards are stepping in."
Verstappen and Hamilton will go into what promises to be an epic season-finale at Abu Dhabi equal on 369.5 points in the F1 drivers' standings.
Hamilton is chasing his eighth world title while Verstappen is in pursuit of his first.
It will be the first time the championship has been decided in the final race of the season since 2016 when Nico Rosberg edged out his Mercedes teammate Hamilton.
Coulthard said Hamilton had the momentum behind him with three consecutive victories in Brazil, Qatar and Saudi Arabia.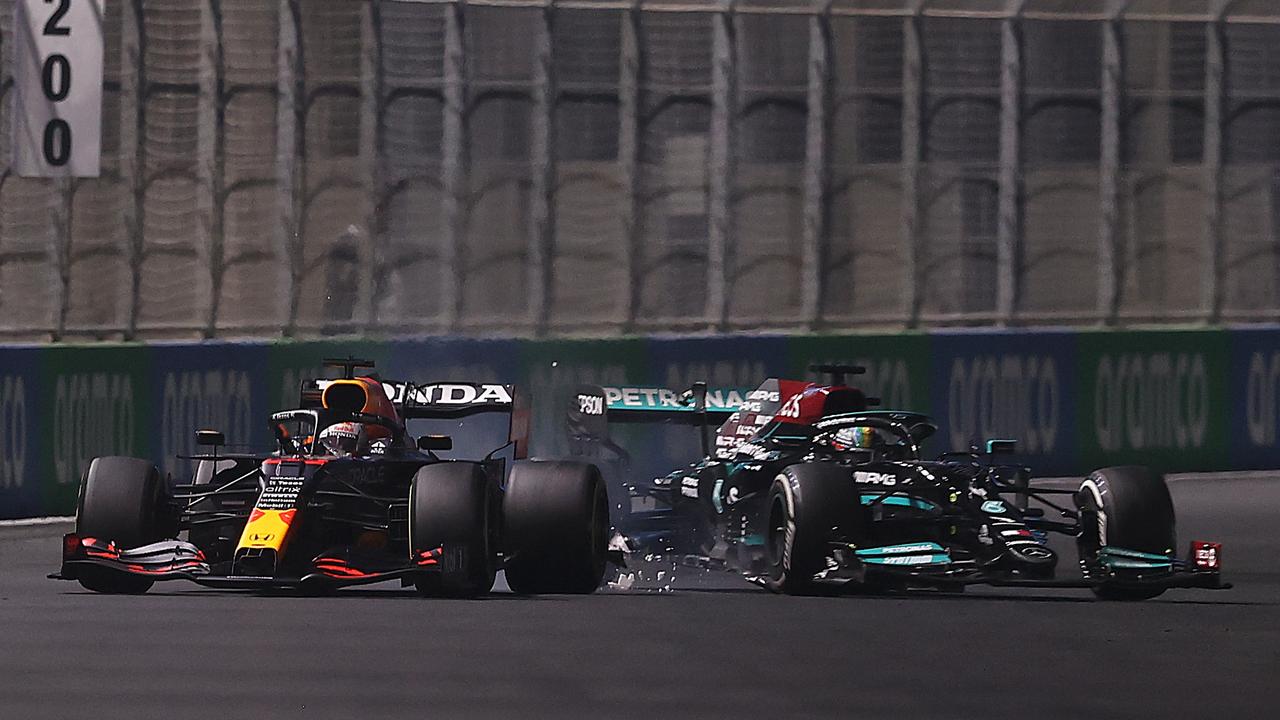 Max Verstappen and Lewis Hamilton made contact mid-race in the Grand Prix of Saudia Arabia. Picture: Lars Baron/Getty Images
"Momentum with three wins in a row has to be with Hamilton," Coulthard said.
"I think that Lewis winning an eighth title doesn't tell us he's a brilliant driver. We knew when he won his first, his second, his third, his fourth, his fifth, his sixth, his seventh that he is a brilliant driver. He is the benchmark in Formula One.
"I think Max moves the dial in terms of connecting with the younger generation who are gamers. So if I take a commercial view and what's better for Formula One, I think a Max win in the world championship is something new and exciting.
"But I do absolutely get those who are Lewis fans and Mercedes fans that it would be remarkable that Michael Schumacher's record was finally beaten and if anyone deserves that, I think we can all agree Lewis does."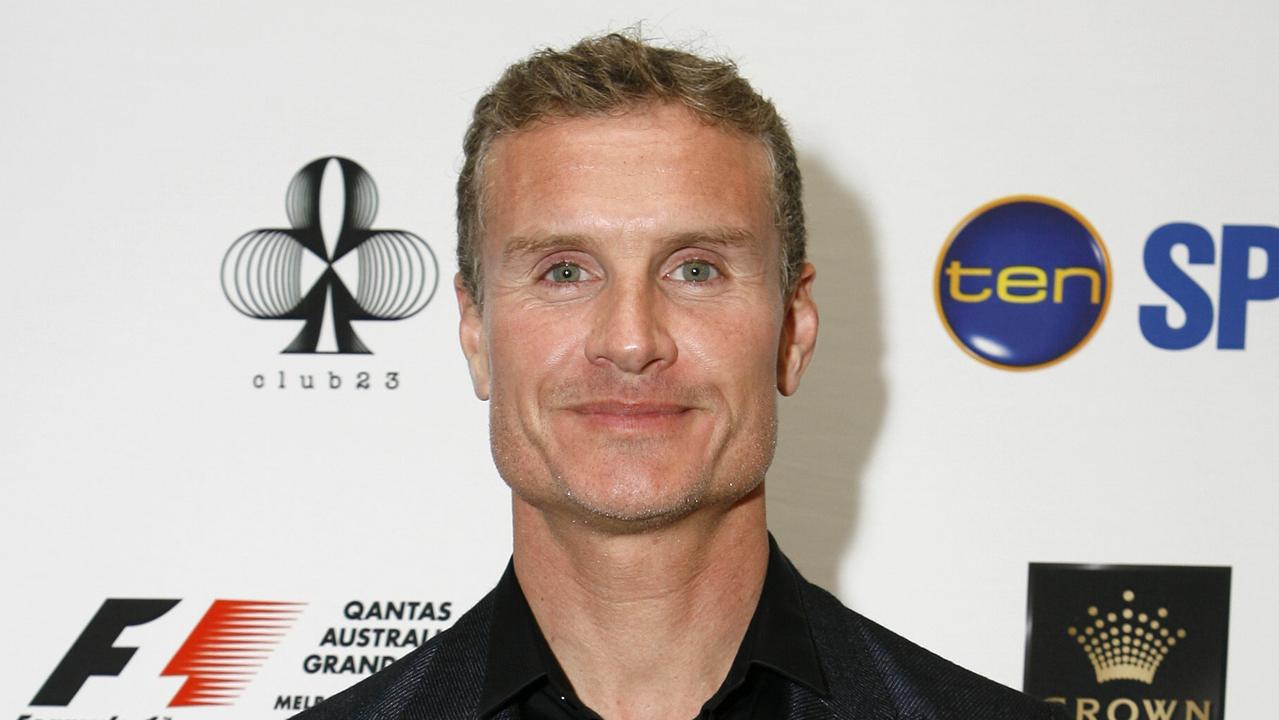 David Coulthard believes Lewis Hamilton has the momentum to win the championship going into the final race of the season.
Red Bull team principal Christian Horner said Verstappen deserved the championship as he had been the best driver — in a lesser car — all year.
"Max is a fighter and if there's a driver that deserves to win this world championship it's Max Verstappen because Mercedes have had the better car," Horner said.
"He has driven outstandingly … Max has been head and shoulders the driver of the year and he would be very deserving to win this championship.
"I don't think people actually realise what Max is doing in that car. I don't think people recognise that we haven't had the best car all year. Max Vertstappen has lifted this."
Originally published as F1 world championship: Lewis Hamilton, Max Verstappen battle, motorsport's version of UFC